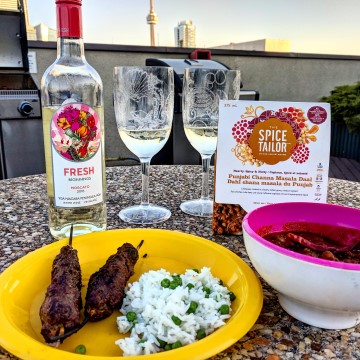 It has been a while since I provided an update on my journey to health and since I've made a fair number of changes I wanted to swing by and share those with you. In addition, my naturopathic doctor, Dr. Lisa Watson, walked me down the grocery store aisles when I asked her for some advice, we've got that video for you as well! Last October I told you all about the crazy health issues I was experiencing and how I needed to find some answers after having no luck for 4 years. In a span of 6 months we've seen quite a few improvements, so for that I am thankful for the help I have been receiving from all my doctors. I still meet with my family doctor who is on board with my journey and helps me with all the necessary blood work and scans I need. She's supportive of my bi-montly meetings with my naturopathic doctor and I am also seeing a dietitian who has been repeating the stuff Dr. Lisa has been telling me. I'm one of those people who needs to keep hearing things over and over for it to stick and these three ladies are my trifecta! At the end of the day, I still enjoy my wine, delicious food and have the help of some ready made options for those busy nights, it's all about balance!
Permanent Changes to my Diet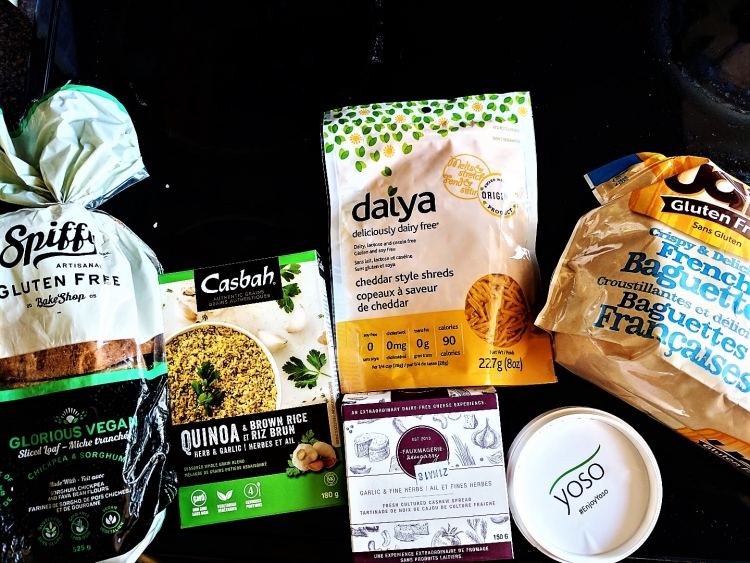 I have become that oh so annoying person who is now 90% of the time gluten and soy free. I gave those up in November and have all the gluten/soy free items in my pantry (click here for some of my faves). I actually don't miss gluten all  that much since we have some amazing products at our supermarket and fabulous bakeries.
The hard part was when I agreed to give up dairy for a month during my last meeting with Dr. Lisa. My blood work came back with enough results for her to be satisfied with what she saw and since my itching has significantly reduced (except when I cheat or something sneaks into my diet) it was time to focus on my period. I didn't want to go on any pill to regulate it and wanted to see if I could bring it back to a monthly occurrence "naturally".  I knew I would struggle with the dairy part because I love cheese so much and I think it's fair to say that I cheated quite frequently in the last month. I enjoyed an amazing Italian dinner and snuck in some ice cream during our visit to Niagara on the Lake. I know many restaurants use butter and it's not an ingredient often listed on menus. I'd say I have been 60% dairy free. That 60% made a difference because last week I got my period when I usually wouldn't have had it. I know it isn't enough of a test to say that dairy was impacting my period but it was shocking as this would be the first time in a looooooooooooong time that I have had a proper period in a span of 2 months. Along with the change in the period cycle I have noticed my first ever introduction to PMS. I never experience PMS growing up but in the past 2 months I'm definitely noticing it and this article titled "Bitch Redux" was a great read for me to understand my emotions. I will continue to cut back on dairy at home as it's not THAT hard. I have almond milk, dairy free "cheese" (not that great but something is better than nothing) and use oil instead of butter. When I go out I have no control over dairy but try to stay away from gluten. This Victoria Day long weekend I went all out and ate everything so I am spending my Monday itching away.
Advice on What to Eat – Snacks, Dairy Substitutes and Treats
If anyone told me they were gluten, soy and dairy free 6 months ago, I would have rolled my eyes at them and told them to bring their own food when they came to visit me. It's the truth. I've come to learn about food allergies and sensitivities through my journey and now know that there are some amazing products out there that can help me still enjoy the food I like. I am doing much better at eating fruits and veggies (still not half my plate but getting there) but was really struggling when it came to snacks and treats. I mentioned this to my Toronto based Naturopathic Doctor and she gladly volunteered to walk me down our grocery aisles. Watch the video below to see what I learned!
Next Steps 
I feel like I have a good grasp on my diet now and the main focus this summer should be on exercise as it's something I did in January and February before giving it up quickly. I love classes and with the summer weather heading our way I would like to find some classes or bootcamps to kick my butt in gear. Those 7 pounds I lost in November have stayed off but no other changes have taken place since. If you know of some great classes in the downtown Toronto core, do let me know! If you can drag me to one, even  better!
It's crazy to think that diet has been the root cause of my itching and period issues but it seems like it was the likely culprit. I need to pay closer attention to the dairy part and see what happened in the next few months. As you may recall I have had sharp shooting pains in my lower abdomen area and those continue (most likely hormone related) so if I can get ride of those, that would be pure magic!