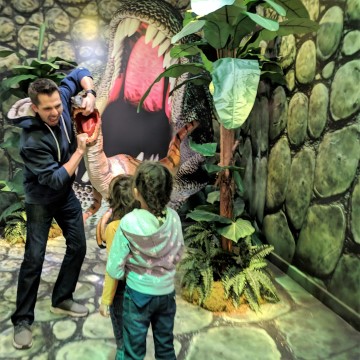 This Toronto winter there's a way to bring some colour and happiness into your lives! If you missed out on The Happy Place, the 7 To (#The7TO as it's officially being called) at the Hudson's Bay Queen street location is where you want to go. This Instagram worthy art installation opened earlier this week and since we live nearby we popped in around 7 p.m.  on Friday evening for a visit. Definitely add this to your list of things to do this winter in Toronto with kids because our kids loved it and have asked to return.  It is absolutely free to enter and all you have to do is take the elevator to the 7th floor once you enter The Bay. You'll immediately be greeted with fun colours and yes, there are dinosaurs AND unicorns!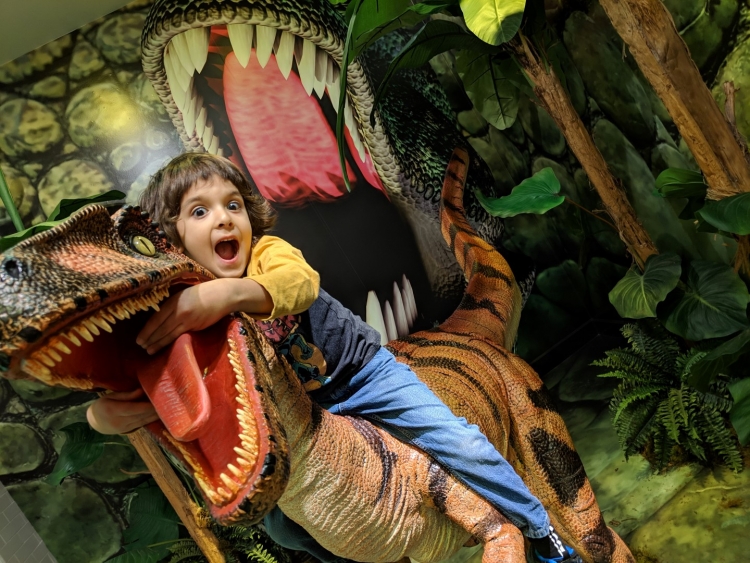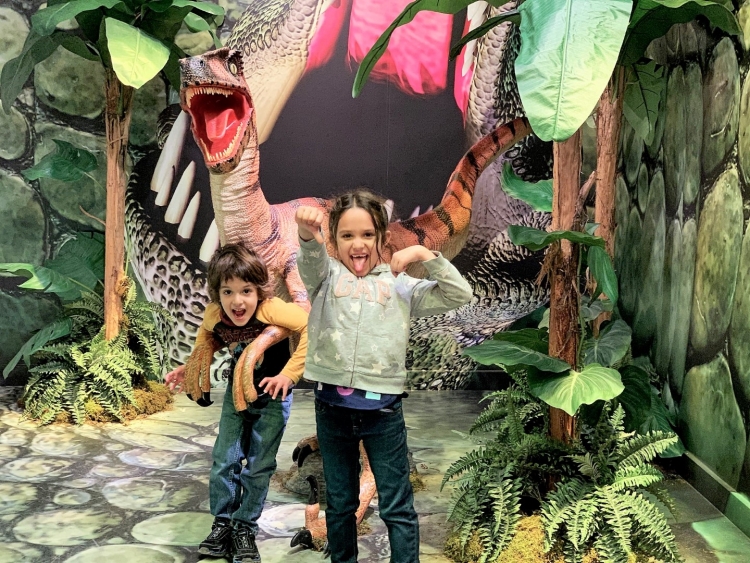 Word to the wise, the ball pit was quite hairy (must be all those free falling boomerang stunts) during our evening visit and yes, you do have to remove your shoes before you get in. While the kids didn't notice the stench of toe jam, I sure did. Didn't stop me from diving right in though!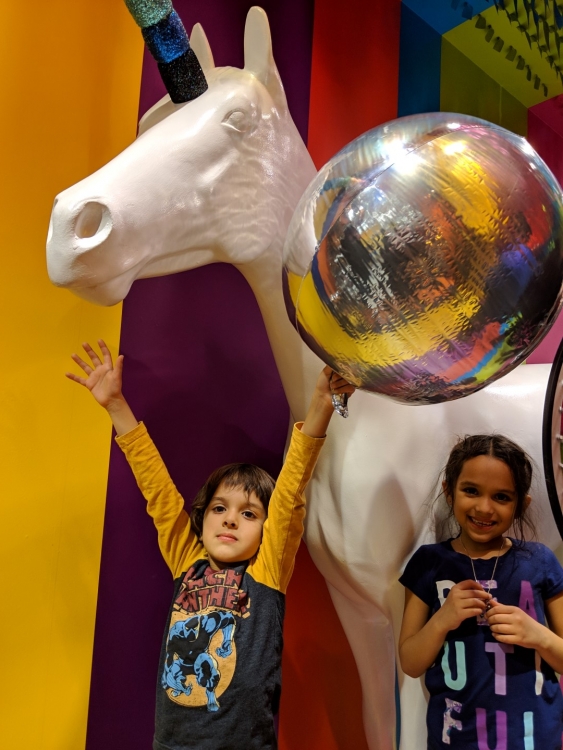 There is no end date at this point so I expect this art installation to be open throughout the winter well into March. Needless to say, it will probably be less busy in a month's time and during regular work hours. On our Friday evening 7 p.m visit to #The7TO we did wait in line at the ball pit for about 15 minutes but there is a security guard who will usher out those who hang around too long, so the wait isn't all that bad. Elsewhere we waited about 3 minutes on average while those in front of us took their own #The7TO pics for their gram.
Now, technically speaking I think this was a way to drive awareness for the Kleinfeld Bridal Shop on the 7th floor but it's not just brides and grooms-to-be who are visiting this fun space.
Baby Boy and Little Monkey have already asked if they can return because they want to dive back into that stinky ball pit!