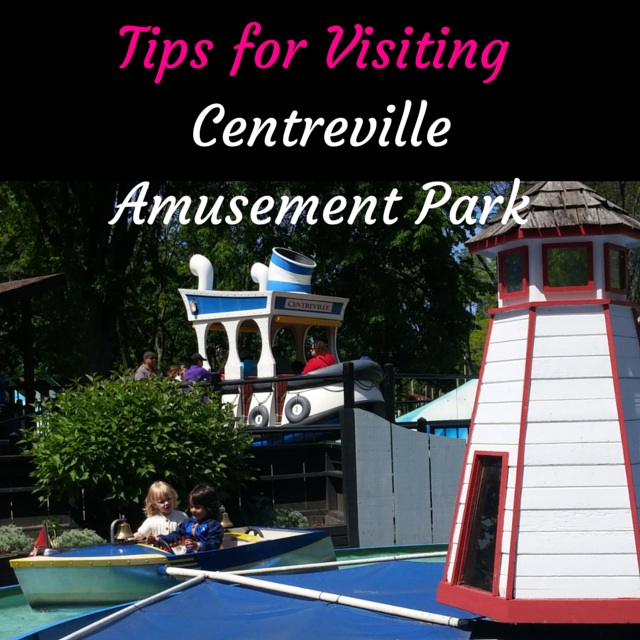 Updated June 2018
Since having kids a visit to Centreville and the Toronto Islands marks the start of summer for us. I usually try to make our visit happen in May but with this year's crazy weather and busy travel schedule we only managed to make it happen this past weekend. We've been visiting the Centreville Amusement Park since Little Monkey was a year and a half and now at three and half she's quite the pro thrill seeker! Over the years we've picked up some tips and tricks on how to navigate this amazing theme park that targets toddlers through to tweens. In my opinion Centreville is one of Toronto's gems when it comes to fun for the 2 to 10 year olds. As adults we tend to by pass Centreville and Far Enough Farm during our visits to the Toronto Islands, its beaches and many picnic areas but if you have little ones this is definitely a relaxing way to spend an afternoon with friends. Click here to see our previous experiences at Centreville when Little Monkey was younger. I now refuse to visit Centreville without one of her favourite friends, you'll see why below!
Here are some of the tips I've learned over the last couple of years
Visit the Islands and the Park as earlier in the day and season as you can.

Centreville opens in May and goes all through to September but we find it best to visit in May, early June and September to avoid the scorching heat and the crowds!
Ferry line ups can be long  but bee line for  the left most counter as it's hidden and many do not know about it. They also accept credit cards at this one so you won't be caught in a cash only line. There's benches and green grass nearby so only one adult need stand in line for the ferry tickets (kids 2 and under are free). Purchase the tickets online for the shortest lines!

Buy toddlers aged 2 and older an all day ride pass.

There are 8 rides that those shorter than 4′ tall can ride all by themselves, and an additional 13 rides that they can ride along with a paying adult. Little Monkey and her friend definitely need an all day ride pass. Some rides need as many as six tokens and these two thrill seekers tend to go on the same ride multiple times!

Pack plenty of snacks.

Centreville has a couple food outlets but we find it best to have snacks on hand for the kids and we grab a hot meal as a family (more often than not, it's a large Pizza Pizza). Having dined at Carousel Cafe and knowing that there's a BBQ and Beer Garden on the Island, I can guarantee that you'll be in good hands if you decide not to bring any food but snacks will save you some dollars and plenty of time, especially when there's long line ups for the rides and concession stands.

Bring a friend.

I REFUSE to go to Centreville without one of Little Monkey's besties. From the moment we get on the ferry, the two of them are attached at the hip and that allows us to focus on Baby Boy and relax. Little Monkey and her friend ride the day away together and there's no need for me to go on the kiddy ones. Ofcourse I do go on the roller coaster and Log ride 😉

Bring a stroller or bicycle.

Centreville is fairly contained but the Island has much to explore so bring your stroller so little ones can relax and take a quick nap if needed. Baby Boy chilled in the stroller for the most part while Little Monkey was pushed around in the Smart Trike. (Update – now that the kids are 4 & 6 we don't take bikes or strollers as they want to run around)

Bring extra clothes.

There's plenty of water to dip their tiny little hands in and ponies and sand to play with. Enough said right? Now that Little Monkey is older I forget to bring extra clothes along but she definitely needs them here!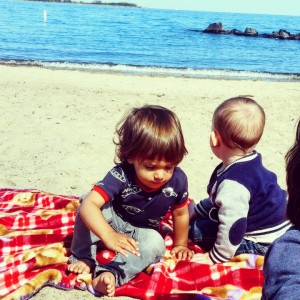 Our day at Centreville is always filled with excitement, sunshine and good times however, it isn't a bad idea to unwind at the beach nearby. There's an ice cream vendor, plenty of water fountains and sand to keep everyone amused, especially when mom and dad have drinks in hand!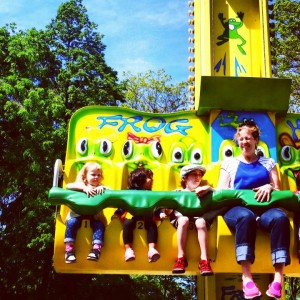 I personally find July and August to be way too hot in Toronto (says the girl who grew up in Dubai!) which is why I don't venture out to the Islands in the core summer months but if that's the only time you have to swing by with the kids (or loaner kids!), definitely DO IT! I'm signing off with one of my favourite pictures from the weekend….the toddlers having a blast on the froggy ride and the only adult on it was scared shitless! Tell me you're LOL-ing!