I don't usually highlight upcoming events but this week two future events have caught my attention and I really wanted to share them with you, my T dot readers.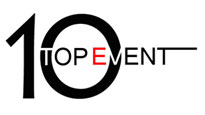 The first one is the Top 10 Event. How had I not heard about this one all these years? It's an absolutely fantastic concept that has me revved up. Talk about a novel concept for an event! LOVE IT. Okay I guess I should tell you what it is huh? Ten celebrated people from very different walks of life will get on stage and share one thing you should know before you die (in ten minutes). This year the speakers include Chef Rocco (too bad he won't be passing around any samples!), RnB singer Jully Black, producer (of the film Water) Ajay Virmani and kidnapped journalist Mellissa  Fung to name a few. More details about this year's line up can be found here. This inspirational evening begins at 7:30pm  on Thursday May 10th 2012 and takes place at the legendary Winter Garden Theatre. Tickets are still available! If you're looking for some stimulus for the soul, I have a feeling it might be found here. You never know what might be  injected into your life!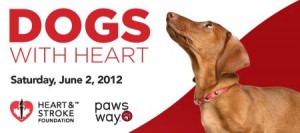 This next one is for all you dog lovers and owners. The Dogs with Heart Fundraiser takes place on June 2nd at the PawsWay in support of the Heart and Stroke Foundation. On this day you and  your beloved four legged friend can spend the morning (10 a.m to 12 p.m) socializing and getting a bit of a workout with a 45 minute walk-a-thon. Don't you worry, both you and your buddy will  be kept hydrated after the walk and there's some good swag bags too. If you are  unable to attend you can  still support this initiative by sponsoring participants. Your waggedy tailed friend will love you more for it!