During our recent visit to Niagara-on-the-Lake I was adamant to go out and sample some local cuisines. We tend to rely on my mom's home cooking more often than not and my parents have been sharing their foodie exploits with us and I wanted in! This is how I ended up at the Backhouse restaurant one Thursday evening. We had a 7 p.m. reservation and Little Monkey was in a full on crabby mood.. I was dreading going out for dinner but didn't want to back out of it as we had adults and two kids in dire need of food. At one point my mom even volunteered to stay at home with the kids because she saw how unhappy I was with what the evening looked like for us. Well what do you know? Those tots surprised the hell out of us!!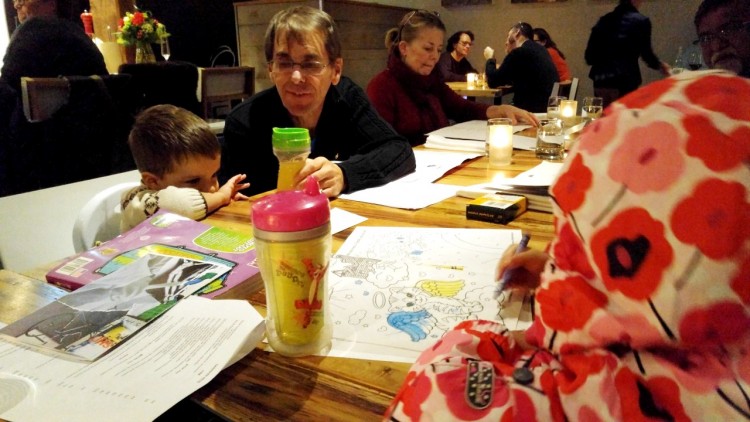 When we sat down at our table, the hostess (who happened to be the owner I believe!) brought out a high chair for Baby Boy and asked if Little Monkey would like a booster ( the answer was NO!). She then brought out colouring books and we had come armed with crayons, toys and even TWO iPads (which were never used!!). As the adults settled in, the kids were surprisingly calm. Who were these kids? I wasn't sure how long we had so I quickly ordered our drinks and perused the menu.
Backhouse is owned by a husband and wife duo who not only met, fell in love and got married in Niagara-on-the-Lake, but this particular location is where Chef Crawford used to work! They recently purchased the Old Stone Grille and built a new spot named after the wife's Grandmother. Cute eh?
I'm going to tell you that a visit to Backhouse isn't a quick in and out… our meal  took us 3 hours from start to finish. I was shocked the kids were so well behaved during that time and truly counted our blessings that evening. The menu is definitely farm to table… they actually OWN their farm!! Even my cocktail came with the tiniest carrot I've ever seen and yes it was delicious. My dad's Caesar came with an entire meal as its garnish…egg included! The menu also reflects Canada's cool climate and their menu changes daily depending on that morning's harvest from the farm and that day's butchery.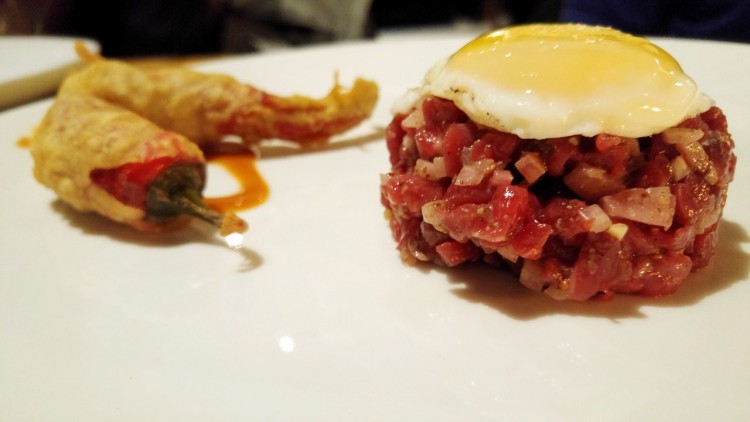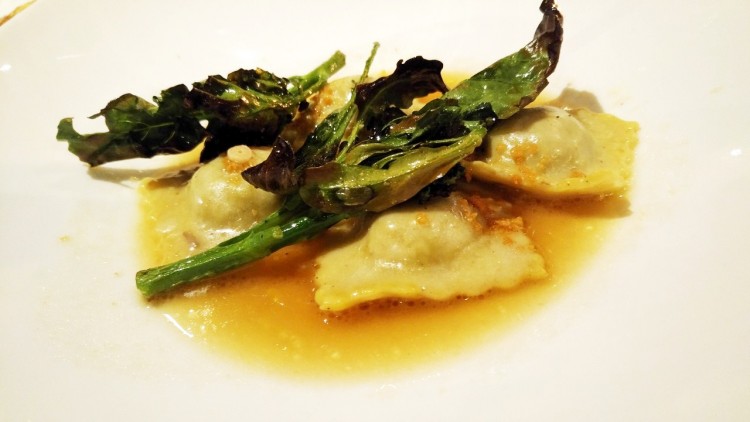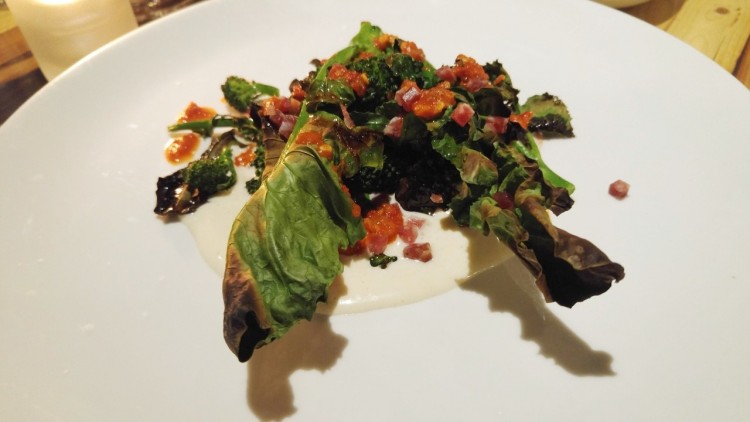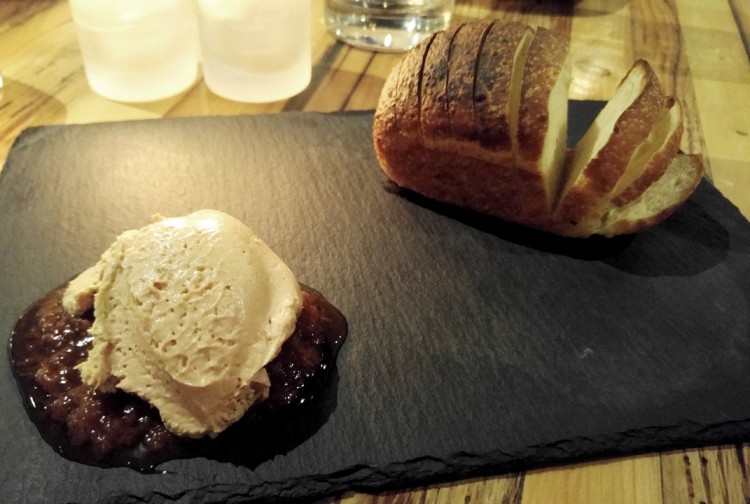 Initially I was going to order the tasting menu but then given our group size, I figured we could easily order most dishes on the menu and still be well under the tasting menu price point. Were it just the hubs and I… the tasting menu would definitely have been our route. The Homestead menu features pub classics like their dry aged beef burgers, truffle fries ( Baby Boy at the WHOLE bowl) and wood oven pizzas (Little Monkey LOVED the pizza and actually ate quite a few slices). They were so awesome here that they volunteered to toss some "round" meat slices on the Margarita Pizza when they heard that Little Monkey insists on pepperoni slices on her pizza. We ordered quite a few dishes and above are some highlights…as always, I didn't have enough bread for my liver mousse but luckily there were plenty of things for me to dip into it! We loved watching them fire up the marshmallows on a twig all evening long and were so disappointed when I didn't see it on the dessert menu…only to be told EVERY guest receives one!!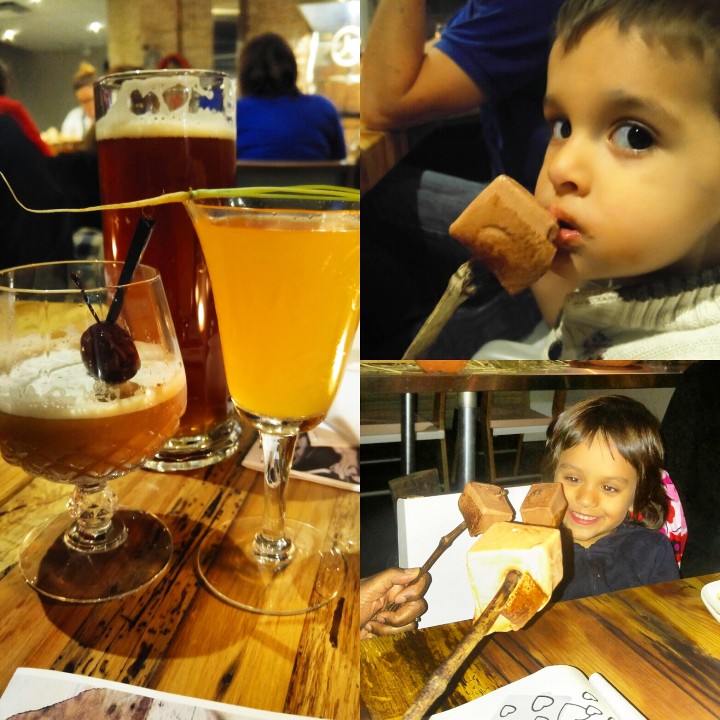 Service is leisurely here but the staff are attentive, replenishing our cocktails and wine bottles. This spot is touted as one of the happening spots right now and I know my parents have mentioned that sitting right at the chef's table is the best experience. Is this a spot for kids? I'd usually say no given the long dinner, but they are kid friendly and the complimentary marshmallows at the end of the night, is a sure kid pleaser!