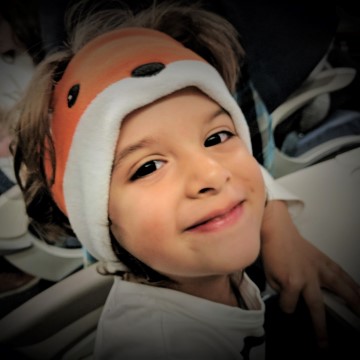 Guys I have been looking for the best kids headphones for EVER! Like seriously…at least for the last 4 years! Who else is sick of hearing the theme song to "My Little Pony", "Backyardigans" and "Paw Patrol"? Surely Chris and I aren't the only parents right? I was on a mission to find a pair of kids' headphones that really work and I finally found them thanks to CozyPhones. As you know, Little Monkey and Baby Boy are heavy users when it comes to Netflix and YouTube consumption (here's why I'm okay with it) so we've been testing out various headsets over the years but the best one we found was the freebie one Air Transat offered in their kid's activity kit. Little Monkey wasn't a fan but Baby Boy was okay with it. We basically gave up on the kids versions and bought them the bulky adult ones to use during road trips and on board during flights because they HATED the kids versions. Now we have discovered the best pair of headphones for kids and have TWO up for grabs if you live in North America!
Disclosure : This post is in partnership with CozyPhones but, as always, opinions are TOTALLY ours! 
Why I Disliked Most Kids Headphones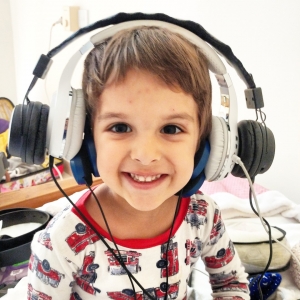 My main beef with the headphones we had bought over the years was that they were too muted. Even when we cranked the volume to the maximum level, the kids were frustrated and I have gone through many tantrums (usually onboard a flight or at a restaurant). I completely understand that young kids need lower volume levels to protect their ears but when they can barely hear anything, there's an issue. At first I was wondering if perhaps my kids were hard of hearing but having spoken to some other parents, I was reassured that those headsets really are too low when it comes to volume.
Honestly that was my main issue. Regular headsets were too big and would slip off (though we did find one that worked for Little Monkey) and earbud ones were obviously not an option as they would fall off.
Hello CozyPhones!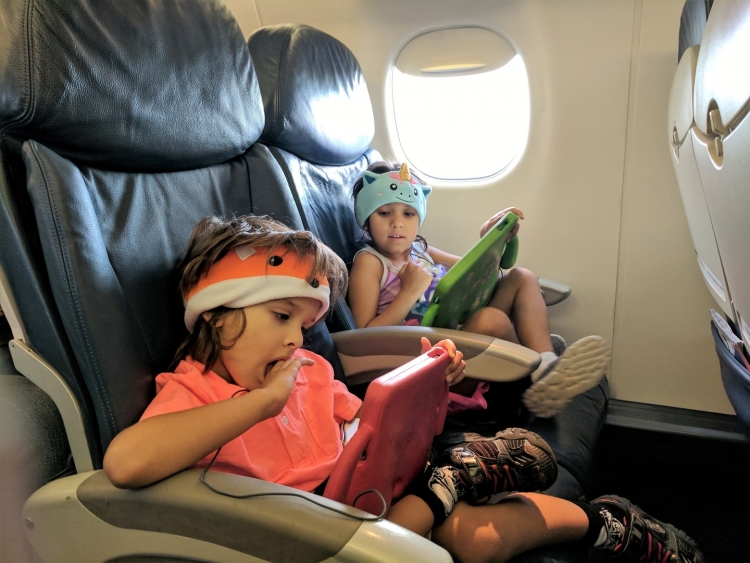 We were on our 148 day adventure when CozyPhones reached out to ask me if we'd like to test out their kids headsets and based on the online research I did, I was finally seeing light at the end of the headphone tunnel. Could it be? Did someone FINALLY figure out a solution for us parents so that we didn't have to feel guilty about the loud decibels we were exposing our kids to?
CozyPhones are soft, fleece headband headphones for kids and come in fun animal character designs (yes there's a unicorn version!). We had two pairs delivered to our GuestToGuest home in Manchester and have now used these on three flights over the course of 2 months and must admit that the kids are loving them and I'm now guilt free when it comes to reducing noise pollution!
Why CozyPhones is the Best Kids Headphone
They are super travel friendly and can fit in your purse because they're quite small 
CozyPhones for kids fit young children and are very comfortable
The speakers in the headband are completely removable and adjustable so they can sit in the proper place
CozyPhones headbands are washable (Remove speakers first and then wash on cold, gentle cycle before air drying)
Kids headphones are volume limited to 85 decibels 
They are built with a flexible and durable 36 inch braided cord and sturdy 3.5 mm stereo plug and passed our 'rough and tough test'
Promise that your kids will love them or 100% money back guarantee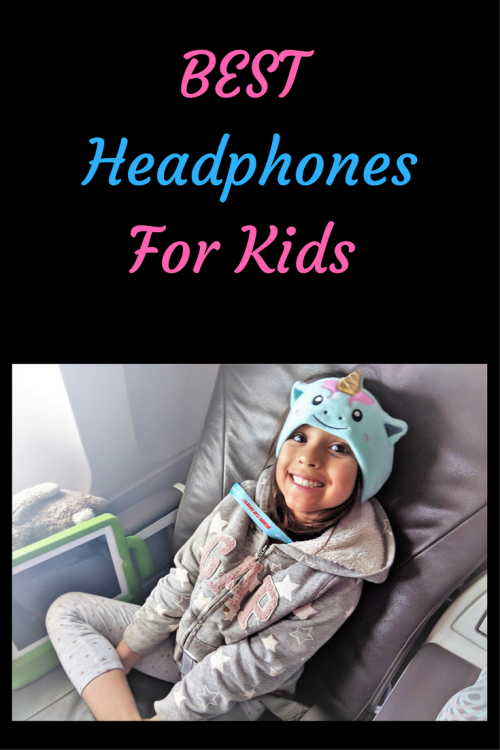 Please note that they currently ship to Canada, Australia and UK only. You can find them here on the Amazon Canada
website (clicking that link will give us a small commission at no extra cost to you). Hopefully they'll add more destinations soon because this is an absolute brilliant invention. I see this being a go-to gift for us.
Enter below for a chance to win one of two CozyPhones of your choosing!! Good luck!
p.s I wonder if someone can help solve the other dilemma I have…ensuring the kids' heads don't flop when they're in their car seats! 🙂