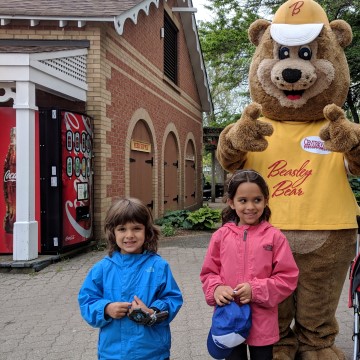 Last year we missed our Toronto summer because we were travelling and so we were VERY excited to head to the Toronto Islands with our kids. My friend hosts an annual BBQ on the island and the Centreville Theme Park is the highlight of the day for the kids. We've shared our love for Centreville numerous times but I wasn't sure if Little Monkey, who  turns 7 this year, would be bored with the rides. Nopes… she still loves it! We love it so much that that the folks at Centreville have offered us a family pass to share with one lucky reader!!!
Disclosure : This post is in partnership with Centreville Theme Park but opinions, as always, are TOTALLY ours!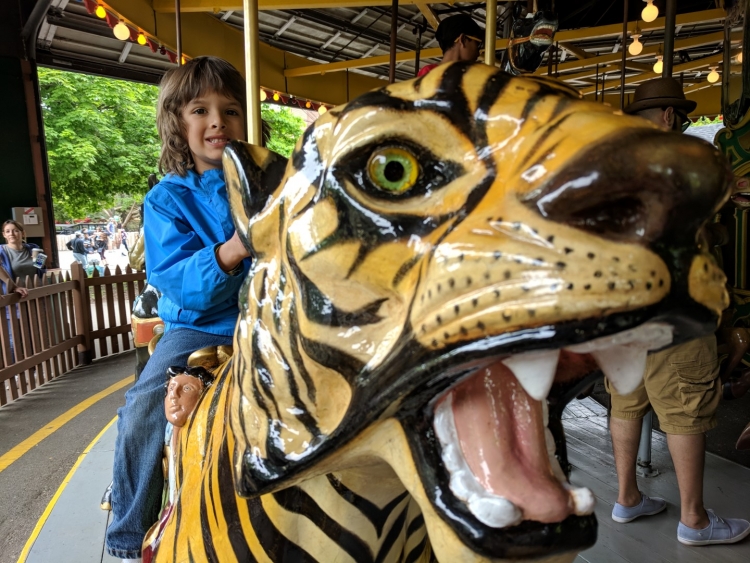 I find the mini theme park to be fabulous for the under ten crowd. It really allows little ones to go on the roller coasters and fun rides and preps the daredevils for the bigger rides at other theme parks as they grow older. Those under 2 can also go on rides but the ideal age is 2 to 10 years in my opinion. We have a list of tips we shared for those looking to visit Centre Island and Centreville, be sure to check it out if this will be your first visit. As for me…you'll most likely find me on the Log ride…yes I'm still a sucker for it and luckily both kids enjoy going on it as much as I do! We had 8 kids and 12 adults in our group and it was amazing to see Baby Boy (now 4 years old) really enjoying every single ride we went on. He was still too small for the bumper cars so there was a bit of a meltdown when Little Monkey and I went on it but another visit to the Frog Ride (which he's scared of yet  went four times on it!) solved everything.  I"ll also like to mention that there are a few rides that only allow two people per seat so if you're planning to tag team rides with two little ones, it's something to keep in mind. Little Monkey is now old enough to ride the roller coaster by herself so she sat with a friend while I sat in the cart behind with Baby Boy – all is fine once you figure out new ways of doing things now that the kids are growing older.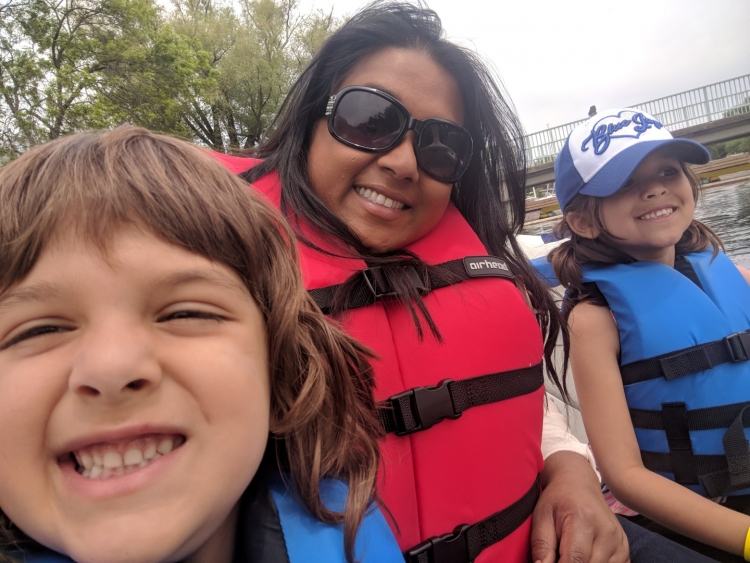 With the kids being older we were able to try out some new rides and even went in the water on the swan rides. Still didn't have time to do the bumper boats but it's on our list for the next visit! This year my girlfriends and I left the kids with their dads and went on the new Sky Ride by ourselves. Similar to a ski lift we got to take in the views of the park from up above and with no kids to worry about, I got to take in the scenery and even noticed the white peacock at Far Enough Farm fanning her features! This ride takes 17 minutes so we enjoyed some kid free time up in the sky! That was a new ride for me and this year we also took the kids on the haunted ride and while they were scared during the first ride, they made sure to go back a second time too!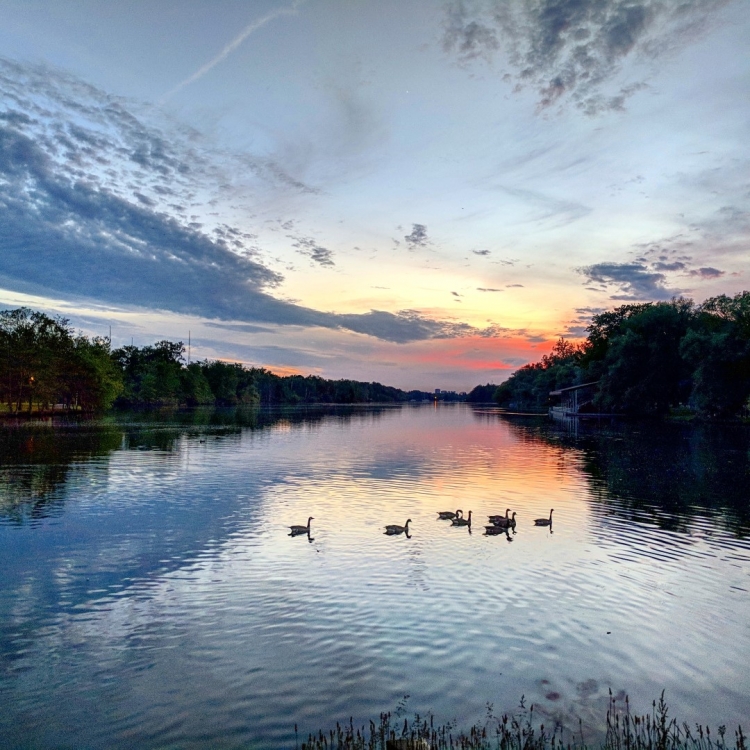 Our day started with 3 hours at Centreville and we then went over to the picnic area and hung out until sunset. The picnic areas has a splash pad and a playground so the adults got to chill while the kids played together. We ended our day on the beach and caught some pretty views on our way back to the city. I'm still in shock that we caught the 11 a.m. ferry into the island and the 10:30  p.m. ferry back into the city. That's nearly 12 hours on the island! It's definitely a great way to unwind and forget about the hectic city life!
Click here if you'd like to see a video review of what else is on offer on the Island for families and guys, get the all access pass for kids aged 3 and up because it's way better than buying individual tickets – trust me, I speak from experience! Buying them online will save you a few dollars vs. buying them onsite.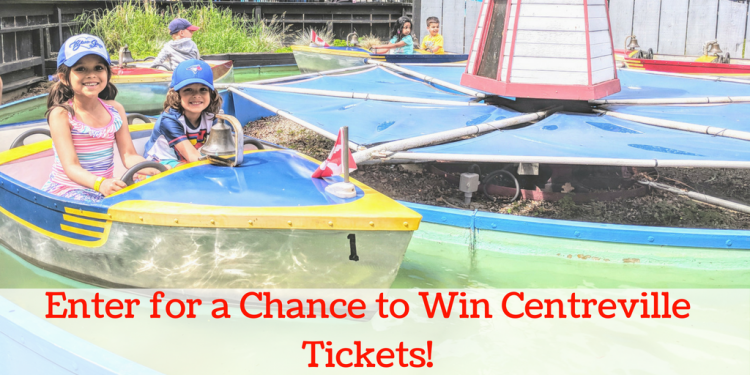 Enter below for your chance to win a family pass where 4 individuals (including a minimum of 1 adult) can enjoy unlimited use of 30+ rides and attractions for any 1 day!
Good luck  !