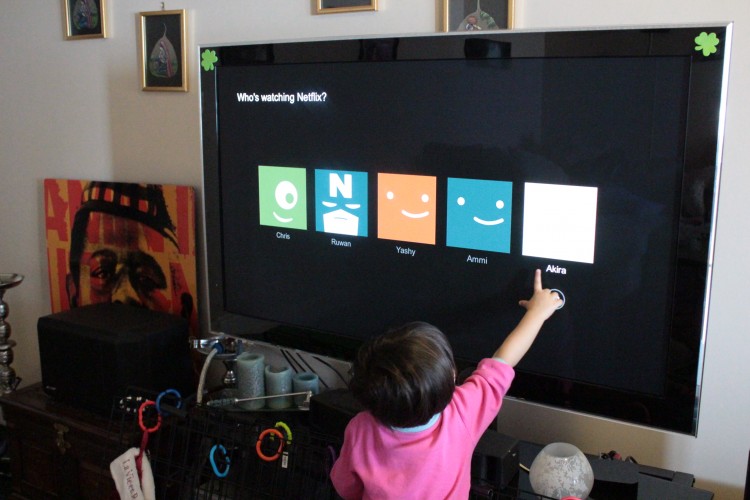 Last week our home and Tv was all packed up and we had a quick move take place during March Break. Nothing crazy .. just new flooring but we still had to pack it ALL up. How did we do it with a toddler and baby around? Netflix was how I managed to get everything packed up! Just too bad Baby Boy isn't tv watching yet because I had to  baby wear him whilst doing all the errands. The Tv was the last thing we unplugged so the Little Monkey was able to seat herself in front of the telly and I wouldn't hear a sound out of her (well minus her yelling Spanish words at Dora and Boots!).
I haven't kept it a secret that we LOVE Netflix so when the Netflix folks asked me if I'd join them on a fun journey over the next couple of months I couldn't resist! Not really sure what that journey is going to be but this month it was all about a Family Film Fest … little did they know that every day is Film Fest at our house! How else would we get any work done? The amount of Tv the toddler watches is kinda insane. I know… but… yea. She continues to watch!
Disclaimer : I am part of Netflix Canada's Stream Team and get perks as part of my association (hello Cards Against Humanity House Of Cards kit!) but as always opinions are always totally mine!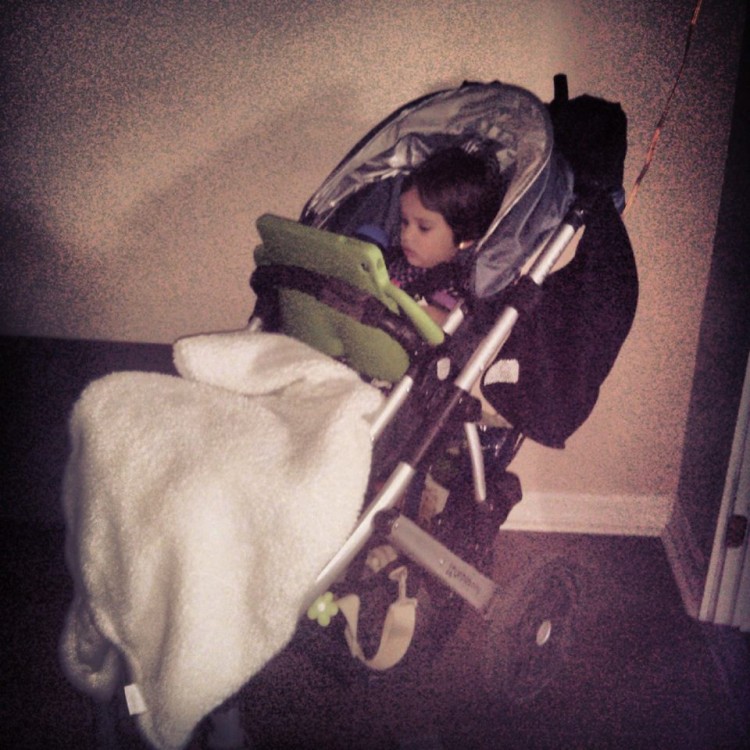 On the actual day of the move I hadn't thought about what we'd entertain her with as we'd all be pretty busy shuffling up and down (luckily we were  only moving our stuff two floors up!). We had the movers in and out rushing to get the move done and it was all hands on deck. My mom was supposed to take Baby Boy and Little Monkey out for walk so we could focus on the move. -However that wasn't what happened. We needed my mom around but we found a brilliant solution! Netflix to the rescue! No TV but we did have the WIFI still in place so we plopped her in the stroller with the iPad and she was content!  Dora is always a winner! Who'd have thought a toddler could be cornered in a stroller for a good 2 hours without a peep? This kept her out of our hair and touching all the dust that lay in hidden corners (I CAN'T believe HOW much dust there was in our house!!).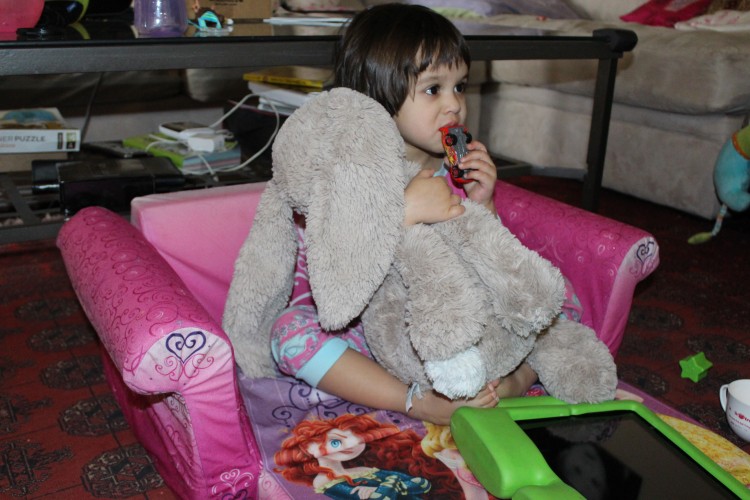 During our travels we often rely on Netflix for entertainment. I've tethered off my phone just to have some peace and quiet! That's the beauty of Netflix..we can have access to it wherever we go in North America (International travel is another story unfortunately!). Luckily I have local data plans in U.S and Canada so there's no crazy fees for us. Given that the hubs and I occasionally work during our travels we're glad to have the trusty iPad with Netflix on it to sneak in some morning cartoons before we head out for our daily activities.
At home between the hubs and I and the Little Monkey there's plenty of Netflix action. While we're exploring new shows the Little Monkey seems to rotate between Dora, Go! Diego Go! and Sponge Bob. We had a short stint with Thomas the Train but that was about it.  I keep trying to introduce her to the Leap Frog shows because of the educational content but again.. it's a slow scroll getting to it. Dora always seems to win! Hey! She's learning some Spanish from Dora so I can't complain. 
Netflix has a new original kids show for which they've teamed up with DreamWorks Animation and I'm looking forward to introducing the adventures of Turbo Fast to the Little Monkey. Hopefully it won't have too many songs that get stuck in my head!! Do your kids want to watch the same shows ALL the time?