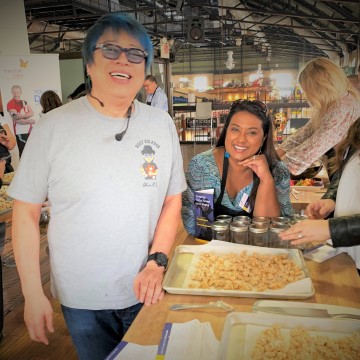 I recently attended an event hosted by Abbott where I got to hangout with three-Michelin-star Chef Alvin Leung and not only did he cut me some sass about my whipping style but he also shared his tips for managing his diabetes as a chef. I was actually surprised to learn that diabetes is one of the most prevalent chronic diseases in Canada. While I don't have diabetes, it is something my family doctor monitors closely for me because I have family members on my paternal and maternal side who live with diabetes. One of my uncles sadly lost his toe recently because of the condition so I am all too aware about the need to monitor sugar levels. I always thought that having diabetes meant not having any treats or carbs, but Chef Leung told us otherwise! I learned about Abbott's FreeStyle Libre system and how effective treatments and innovative technology can help one live a healthy, balanced and delicious life!
Disclosure : This post is in partnership with Abbott but, as always, opinions are TOTALLY ours! 
I think we're all very familiar with the fact that those living with diabetes need to constantly monitor their blood glucose levels and more often than not, they have to prick their fingers to get their reading. I have friends who have become so tired of the constant pricking and having to deal with the inconvenience of pricking their fingers numerous times a day, that they tend to ignore monitoring their levels. This is where technology comes in and helps out! There's a device that eradicates the need for routine finger pricks. Abbott's FreeStyle Libre flash glucose monitoring system is eliminating the need for routine fingerpricks and is now being used globally by more than 1.3 million people living with diabetes.
Chef Leung is very passionate about his food, as you can imagine. He loves to eat delicious healthy meals and will never sacrifice taste because of his chronic disease. The FreeStyle Libre system gives him the confidence and freedom to continue experimenting and exploring through cuisine.
What is the FreeStyle Libre System?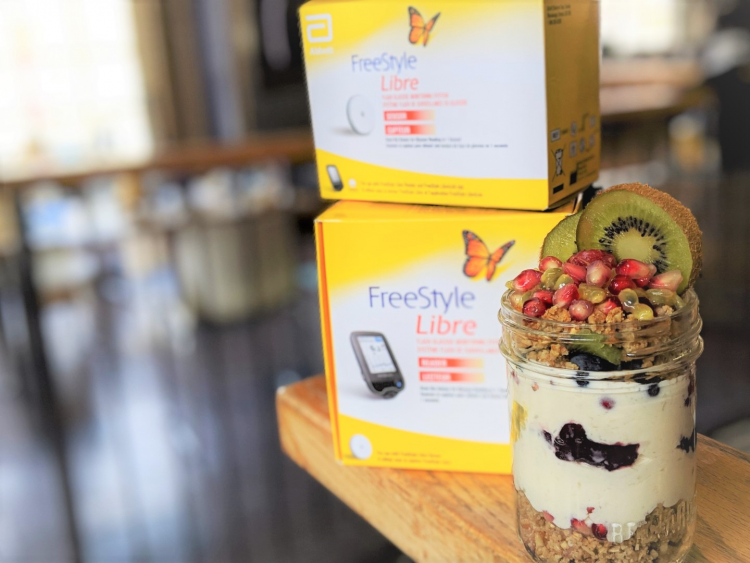 It is a small device that automatically measures and continuously stores glucose readings day and night. The sensor is worn by the user (on the back of the upperarm) and is discrete. Each device lasts two weeks before it has to be replaced and the FreeStyle Libre system is designed to be water-resistant and worn while bathing, showering, swimming or exercising.
There is a special reader that comes with the sensor but you don't actually need it as there is an app FreeStyle LibreLink that can be installed on your iPhone (not available on Android yet) which will capture and store glucose level data. This is a great way for patients and their doctors to see patterns over time and adjust lifestyle, diet or treatment, when needed.  Having seen the device in use, I can tell you that it is very easy to use and that even older patients will not have an issue with it. It truly is revolutionizing the way people living with diabetes can go about living a healthy life. The FreeStyle Libre system enables people to have access to data at any moment of the day – an essential part of self management for patients.
Where Can You  Buy the FreeStyle Libre System?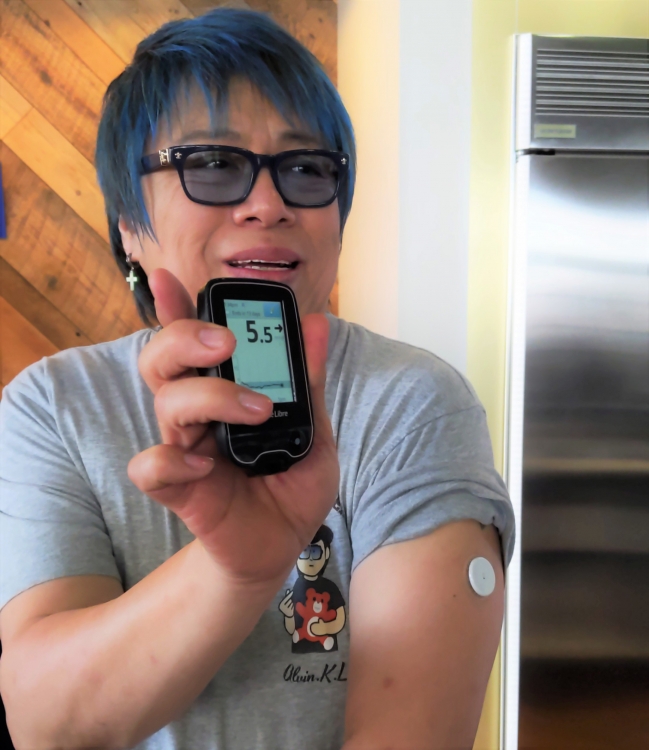 It can be purchased online or can be found online and at pharmacies throughout Canada. As you need to replace the sensors every two weeks, it would be best to check with your insurance provider to see if the system is covered under your plan.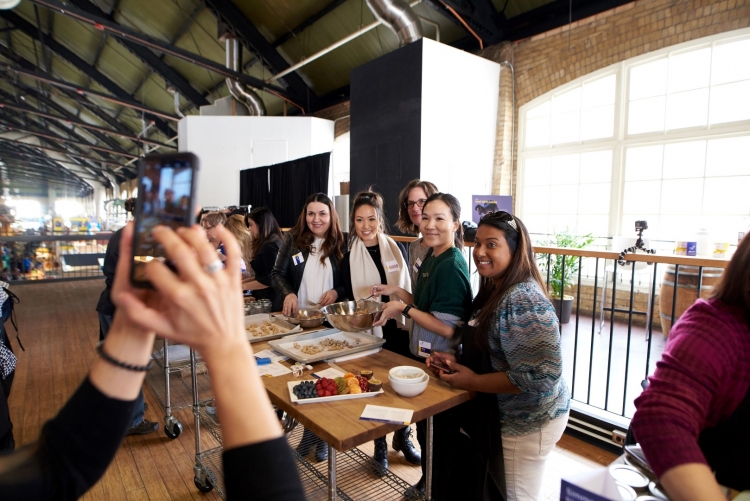 At the event I not only got to hang with a few of my friends but Chef Leung also taught us how to sous vide carbs like potatoes and bake a lighter than air cheesecake, all dishes he enjoys in moderation thanks to his ability to easily monitor his glucose levels. As always, you should consult with your doctor to get advice on how best to manage your diabetes but in my case, I know my mom has already messaged her siblings to inform them about the FreeStyle Libre system as she knows what a positive impact this device will have on their lives. If you or a loved one is living with diabetes, perhaps the FreeStyle Libre system is what you need in your life!