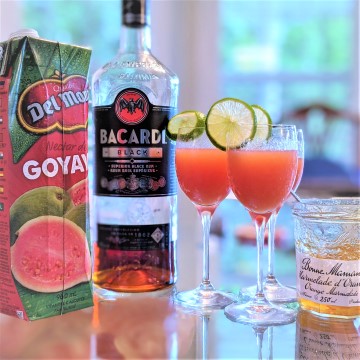 Since the start of our isolation we've been doing a Friday drink sessions during our live streams on Facebook and Instagram to remind our friends and followers that the weekend had arrived. We kicked off the long weekend with a Guava drink that came back with rave reviews! I'll continue to share some of the popular recipes here so you too can shake up something delicious at home. As a reminder, I make a mocktail and cocktail version so that both kids and adults can enjoy. This means that even if you don't drink alcohol, there's something for you as well! As always, please drink responsibly and I'd love to see your versions so tag me if you make this one and share a picture (I'm easy to find at @YashYanthi).
Non Alcoholic Guava Drink At Home
Ingredients
4 ounces of guava juice
1.5 ounces of lemon juice
2 ounces of coconut water
1 teaspoon of marmalade
Ice
Optional garnish : lime or lemon wheels
Fill a shaker with ice to the half way point and add the ingredients. Shake well for a minute and pour into glasses. This drink makes about 8 ounces (depends on how warm your ingredients were and how quickly the ice melts). We served them in 3 ounce cordial glasses but this recipe would work nicely in a red wine or martini glass as well. Keep in mind that if you plan to add alcohol it would yield two drinks.
I love adding jams into cocktails, I always have. If you don't have any marmalade at home, that's fine you can leave it out. The drink will still taste delicious despite the lack of the complexity and slightly bitter edge. There's no additional sugar added as the guava juice we had at home was quite sweet but if your juice isn't sweet, add half a spoon of maple syrup or honey.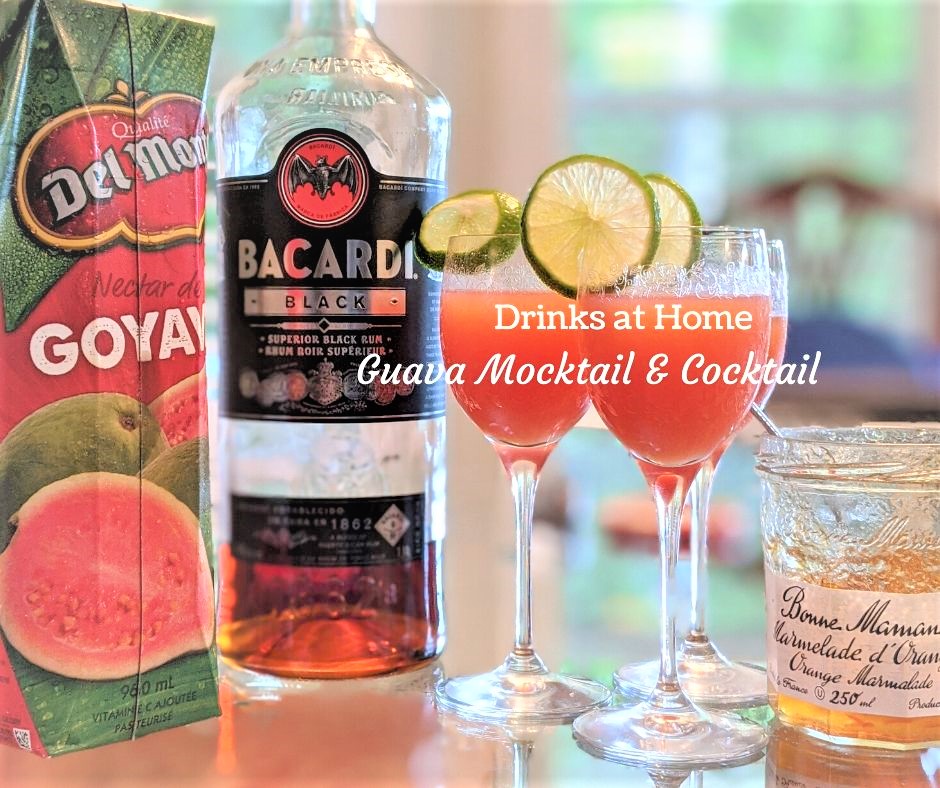 Alcoholic Guava Rum Cocktail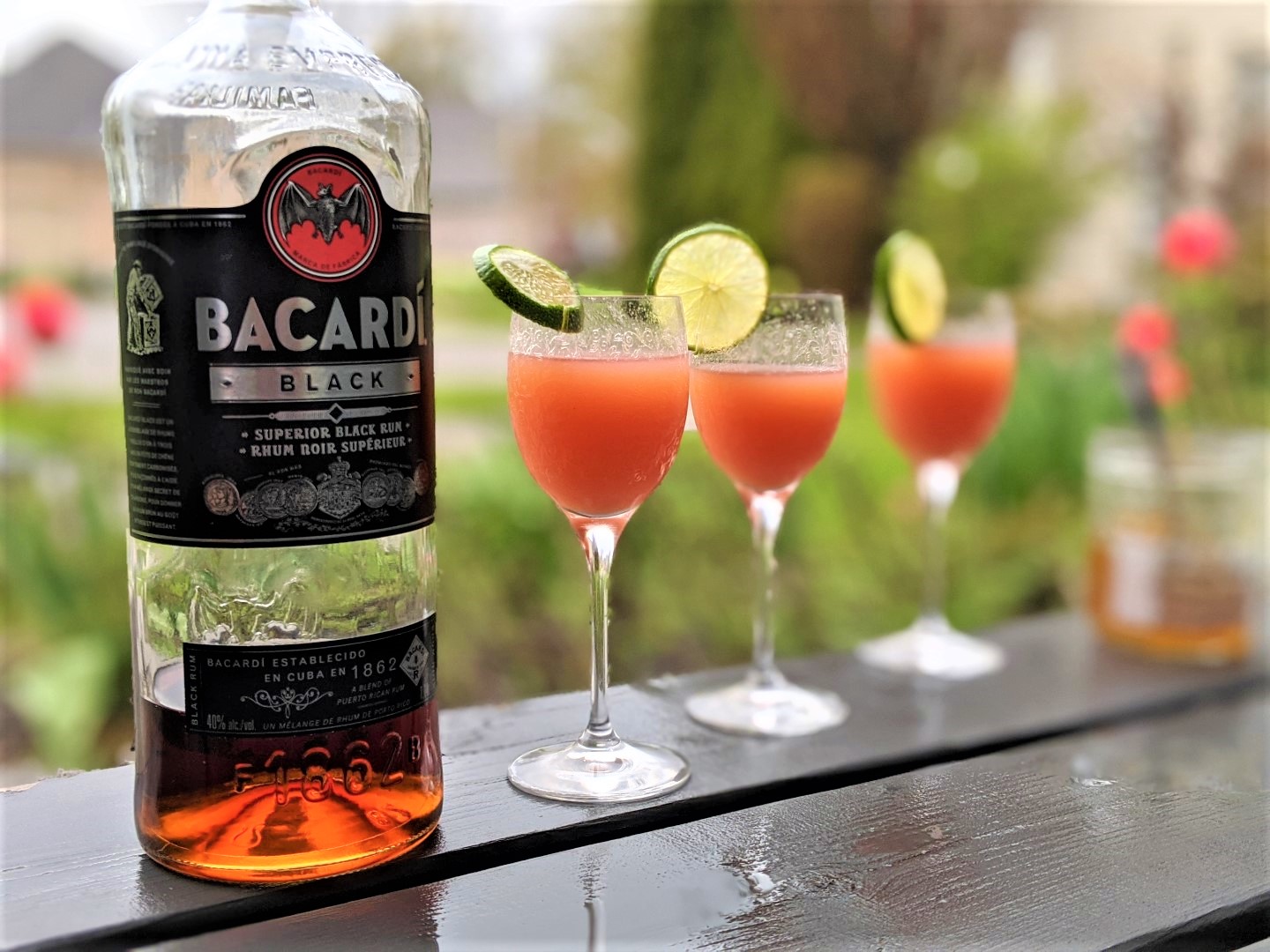 To take your guava drink up a notch, add in 2 ounces of dark rum. Can you add vodka or tequilla? Absolutely but I like a dark rum with this one so I opted for the Bacardi Black which added to the viscosity of the drink. Bacardi Black is aged for 3 years in heavily charred oak barrels and has fruity notes of orange peel, caramelized pineapple, molasses, and a robust caramel flavour. All these come together beautifully when you add it to the mocktail version above.
Feel free to switch things and have fun with it. Having worked in a Bristol (UK) bar and in the Canadian beverage alcohol industry for nearly ten years, I know that there's a lot that goes into a well balanced cocktail but I also know that what prevents most of my friends from making a cocktail at home is the intimidation. So, just have fun with it and see where things take you. I'm only an instant message away if you need advice on swapping ingredients or mixing in new ones!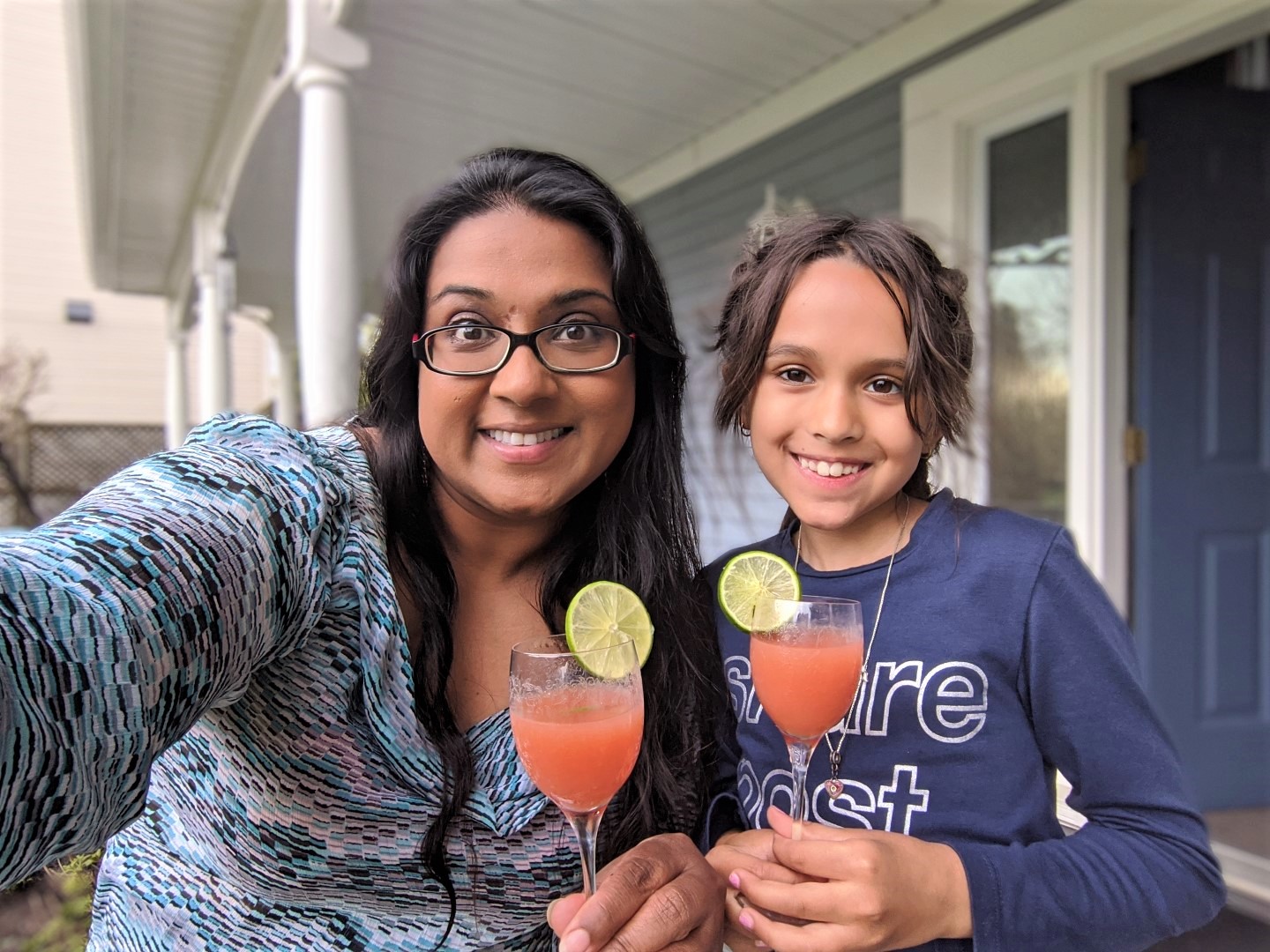 Cheers!!! Please pin this if you save recipes!