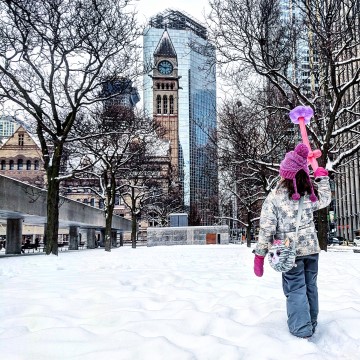 How often do you hear your kids complain about a boo-boo? In our house we hear 5 complaints a day. These gripes can be anything from a scratch to a tummy ache and how I respond to each is usually with a "here, let me give it a kiss". I rarely overthink the small stuff and usually only check for broken bones and fever, but a couple of weeks ago I heard a story that made me realize that I should not only be taking notes of their ailments but also paying attention to the repeating complaints (you might recall this post about how I was planning to take notes of my children's complaints). Today I want to talk to you about childhood arthritis because I discovered that arthritis isn't something just old people get! About three in 1,000 Canadian children have childhood arthritis, which makes it more common than most chronic childhood diseases and yet, many of us haven't heard of it. At least, Chris and I hadn't!
Disclosure : This post is in partnership with AbbVie Canada, but as always, opinions are TOTALLY ours!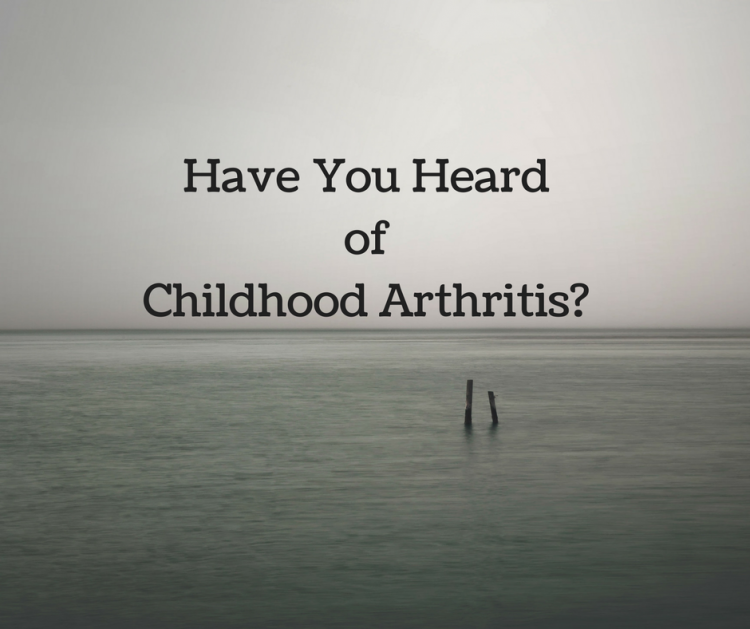 When Nicole Barry, an entrepreneur and mother of two boys, shared her son Conor's story with me, I was amazed and shocked. Amazed at the family's ability to figure out what was ailing 8 year-old Conor and shocked that it took the doctors nearly a year to diagnose the condition. Initially, Conor complained of foot pains and his gym teacher mentioned that he was starting to limp. It was easy to dismiss as growing pains (I know I have done that with Little Monkey) and Nicole kept buying him new shoes. When the complaints continued and Conor was in tears from the pain, their doctor referred them to a sports medicine clinic. After 3 months and some time in a cast, his condition was getting worse. Then one day he was rushed to the children's hospital in Manitoba because when they removed the cast, what the doctor saw did not look good.  At one point there was even fear of it being cancer. I can just imagine the anxiety they were feeling at this stage. Here was an 8 year old boy with foot pain, now in the hospital, and after a year, no one could identify the source of that pain. Something was clearly wrong! As you know, I have been trying to diagnose some small health issues on my end, and if it was my child going through this, I would have been at my wit's end.
It took the doctors another 3 to 4 months to finally diagnose the condition as childhood arthritis. Because it's a rare condition, diagnosing Conor proved very difficult! CChildhood or Juvenile arthritis is an umbrella term for a number of childhood diseases affecting the joints and musculoskeletal system and although they share many common telltale symptoms, like pain, joint swelling, redness and warmth, each affliction is distinct and has its own issues and symptoms. For the last two years, 10 year-old Conor and his family have been learning to live with childhood arthritis while educating other families on the condition to help them detect the symptoms and potentially visit a rheumatologist if needed. There are many types of arthritis and diagnosing them isn't always easy. While joint pain is often a telltale sign, other issues such eye problems, dental infections and jaw issues could also be indicators. It's mind boggling and confusing. I'm not sharing this with you to instill fear, but merely to make you aware of the symptoms. I highly encourage every parent to take a few minutes to read about the resources on offer for Canadians.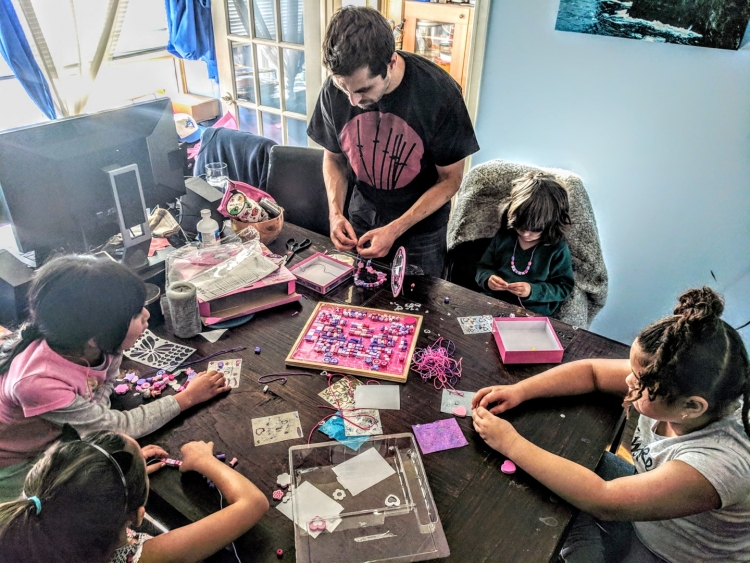 Since having children, I have come to learn that kids are kids, no matter what their circumstances in life may be. So when Nicole told me that the biggest thing she'd like parents to realize is that even kids with arthritis love doing the same stuff as other kids, I was nodding. He likes to be invited to parties and he loves treats. He's the same kid he was before his symptoms flared, he just has an extra layer to deal with that limits some of the things he can do. Each day is also very different from the last. Conor loves playing with his older brother. One day he biked over to the playground but found that he couldn't muster the strength to bike back and needed his mom to come and bring him back home. He was fine when he woke up but needed some extra TLC towards the afternoon. Nicole can't predict how the day will unfold but she has nothing but optimism. Conor continues to strive and find his own passions thanks to the support of his family and friends.
As I was chatting with Nicole recently, I had a couple of questions and learned quite a bit about living with childhood arthritis and the support systems in place for Canadian families. I know Chris and I do our best to teach and show Little Monkey and Baby Boy how to be empathetic. We want it to come naturally to them because we feel that it really is the only way to live. Our kids are encouraged to play with all kids regardless of how they look and we entice them to figure out different ways to play together even if they can't do the same activity they want to. Finding friends who understand your new way of life can be difficult (many of us went through that when we first became parents) and finding "your people" can be a satisfying feeling. For Conor's family, that community is The Arthritis Society, which not only helps educate others about the different types of arthritis but also offers many resources and programs to help families. The Arthritis Society is a national health charity, fueled by donors and volunteers, with a vision to help us live in a world where people can be free from the devastating effects that arthritis has on lives.
 As a parent, my biggest fear is having something devastating happening to my kids, but Nicole has shown me that no matter what happens, you rally for your kid, find your tribe and do the best you can to make a difference in the world. The family has a new normal and I'm so glad they took the time to share that with me. I am more aware and very grateful.