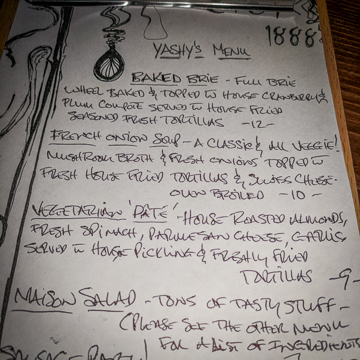 Several months ago, our family dined at a small restaurant in a hilltop village along the French Riviera. The experience was heartwarming. The restaurant had only one employee, a boisterous chef who greeted each of his guests, never stopped smiling, and most importantly, never stopped moving. We marvelled at the way he prepared each meal in his small kitchen while he kept the conversation moving in his dining room. It was an experience that I figured was a product of the restaurant's small town location, combined with its owner's passion for making people happy.
Fast forward a few months and Yashy and I were on our way to Toronto's Kensington Market to celebrate a friend's birthday. For her birthday dinner, our friend chose Maison Close 1888, a small restaurant that prepares fresh, home cooked meals using, whenever possible, local ingredients. Despite its French name, the restaurant offers a range of international dishes that change daily, and though this host did not have the larger than life personality that our host in France emanated, I was reminded of that night along the French Riviera.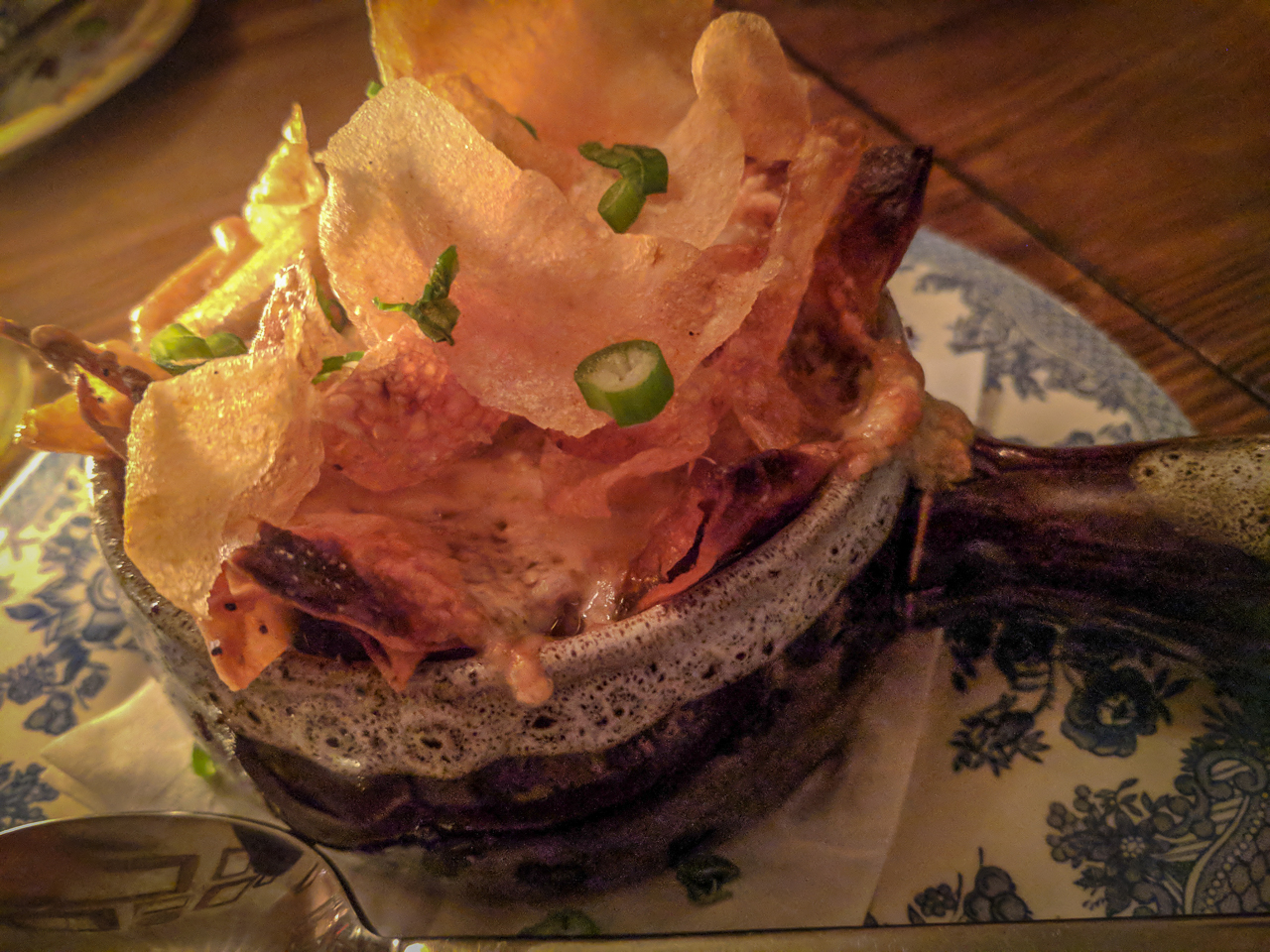 Firstly, our chef was very accommodating to a request Yashy made prior to our visit. She is working hard to avoid soy and gluten in an effort to identify a possible allergy, and the chef at Maison Close 1888 went so far as to provide her with a handwritten menu that outlined her options, which included Baked Brie, French Onion Soup, Vegetarian 'Pate', and the Sausage Party. It was a nice gesture that we won't forget.
Many of the items were also featured on the main menu and so she did not have to feel left out either. Our party had the opportunity to sample almost everything on offer that night, with most of us opting for either the sausage party or the baked brie. A number of us also had the French Onion soup to start the meal.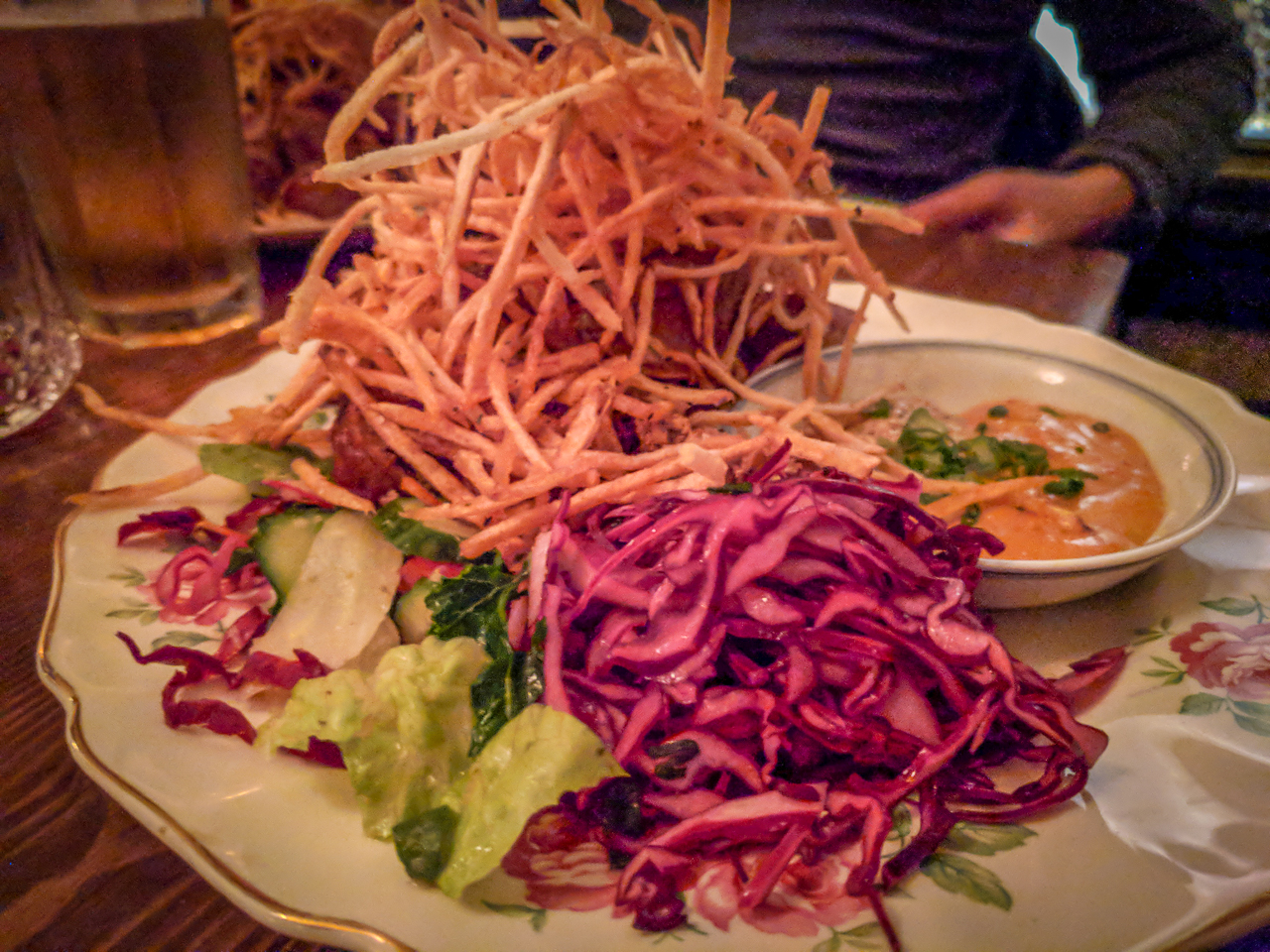 The sausage party was my thing. Featuring three styles – wild boar, savoury pork, and sweet chili chicken – and served with house frites plus an especially tasty mustard dip and a homemade BBQ sauce, it definitely reminded me of a few of the meals I had in France. Yashy and several others really enjoyed the Baked Brie, and overall, we had a very good meal at the restaurant.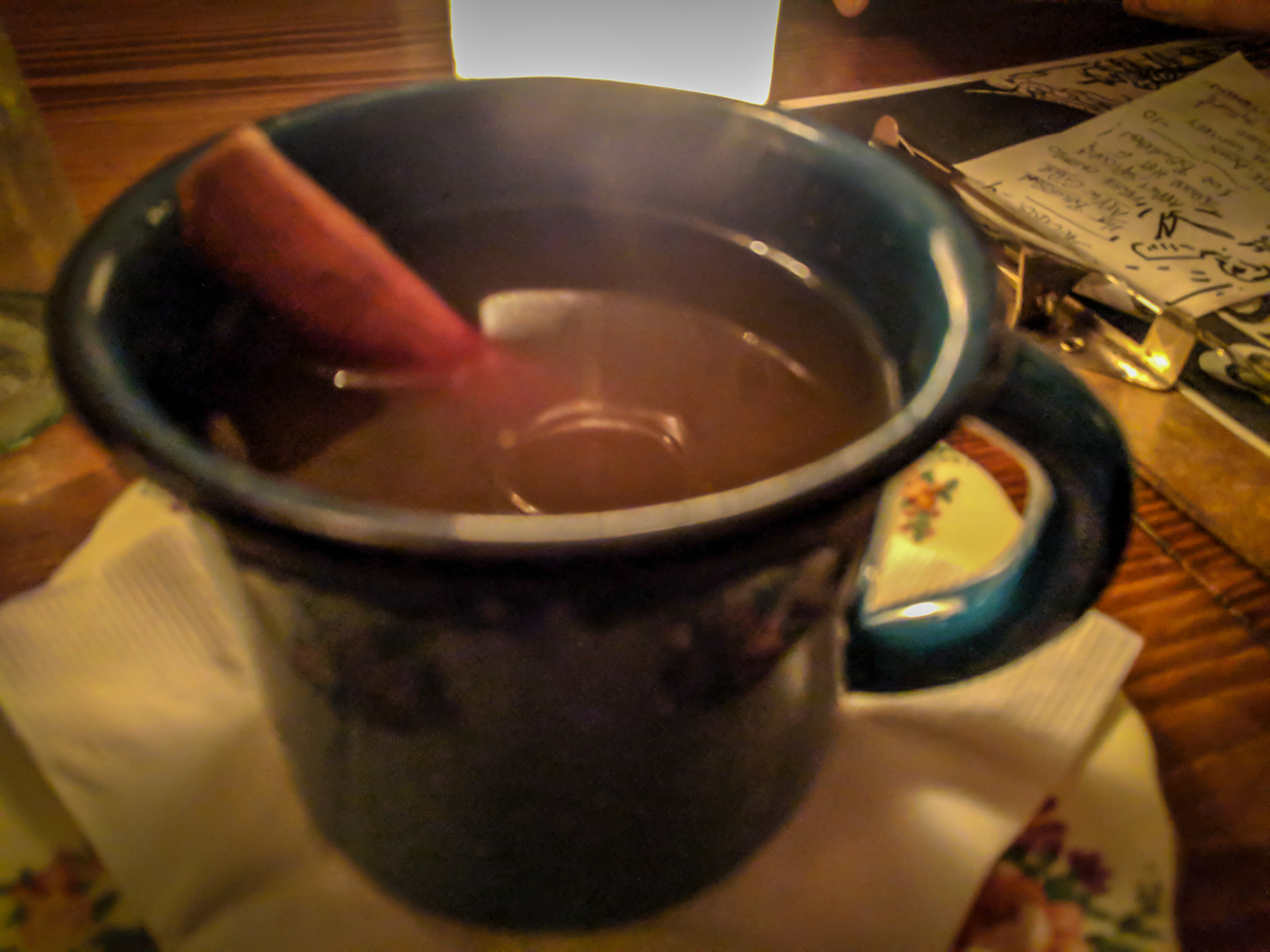 In addition to the home prepared meal, the menu featured some great cocktails and with the onset of winter, most of us could not resist the Hot Bourbon Apple Cider. We ordered a couple rounds of that one. I was also impressed with the small selection of craft beers on tap and opted to try their American IPA and Irish Dry Stout. The stout went quite well the Sausage Party.
Despite the modest number of menu options, I really enjoyed the concept of an ever changing menu and the meal truly felt home cooked and carefully prepared. No one in our party of 10 that night left unsatisfied and I was happy to be transported to the restaurant's intimate setting in the heart of Toronto. It's an ideal place for celebrating with a small group of friends. After dinner we crossed the street for a few drinks at one of our favourite spots in Kensignton, El Rey, and then ended the night at one of our favourite Karaoke Bars, Bar + Karaoke!