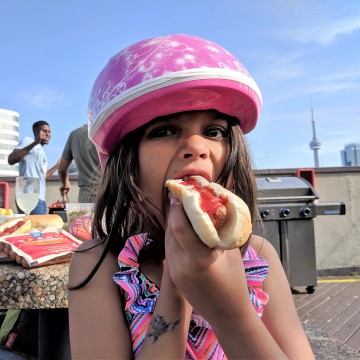 Living in Toronto we hear of many families escaping the city on summer weekends to head to their cottages. However, I'm not sure if it's my immigrant background or my city loving nature but I don't yearn to OWN a cottage. I'm happy to visit one on occasion but mostly, I like spending our summer weekends on our condo rooftop. Something we missed last year during our travels. It truly is my happy place in the summer and one I gladly extend an invitation to anyone who wants to come hang with us. As many flock out of the city on Friday afternoons, I'm giddy with excitement to end the work week and hang on our rooftop with neighbours and friends.
Disclosure : This post is in partnership with Maple Leaf Foods but, as always, opinions are TOTALLY ours!
Growing up in the Middle East BBQ sessions weren't a common occurrence but it is one I've come to embrace since moving to Canada. Mainly because it means that Chris will do most of the cooking and all I have to do is prep the food. It's the no fuss way to entertain as I don't have to clean our house because everyone just comes to the rooftop and the kids have plenty of room to run. bike and scooter around. We even have a hot tub and so it's super relaxing and the views aren't too shabby either!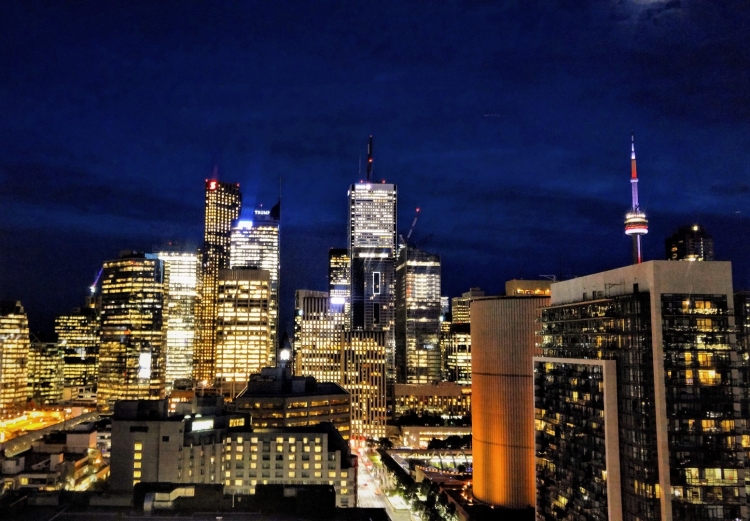 The only thing I need to prep for is the food and summer means there's a lot of hot dogs, burgers and steaks on the menu. I used to feel very guilty about giving our kids hot dogs but came to terms with it a couple years ago. They love it, it's easy and everything in moderation, right? Well, looks like I don't need to feel guilty anymore!! I recently attended an event with Maple Leaf Foods and learned all about their new manifesto. They have made significant changes and now every Maple Leaf product is made with REAL ingredients we can pronounce. None of that shady sounding ingredients that we KNOW we shouldn't be putting into our kids' bodies. Seriously. Pick up a pack of top dogs, bacon, sausage or ham and you'll see the list of NATURAL ingredients clearly and proudly listed.
"NO artificial preservatives, NO artificial flavours, NO artificial colours, NO artificial sweeteners, and NO animal by-products"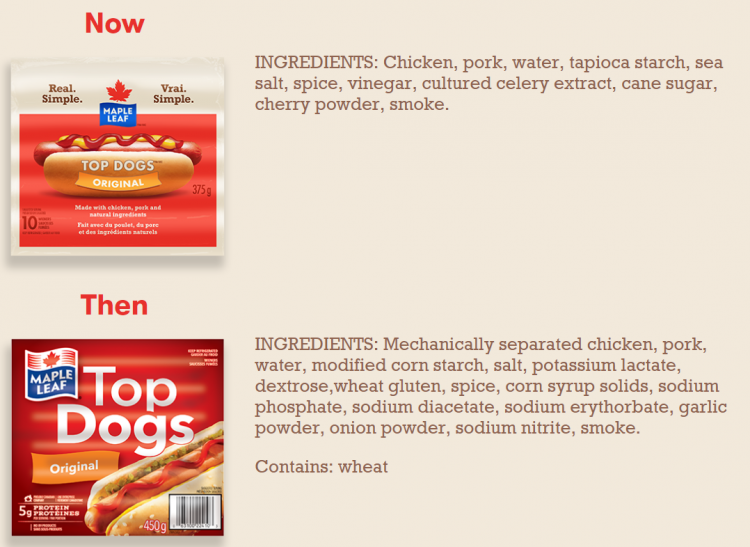 I know it wasn't easy for such a large Canadian company to come up with new formulas for some well loved products but they took the time and effort to make these changes and did numerous tests to ensure that they still tasted the same. Every weekend we're up on our rooftop and it starts off on Fridays with a few neighbours bringing an item or two of whatever is in their fridge and creating a potluck menu. It is such a great way to kick off the weekend because we get to kickback and relax as the kids tend to entertain themselves and tire themselves out! Double win! Let's just say we have a lot of burgers and hot dogs on Friday evenings as they're quick to cook and are always in our freezer during the summer months.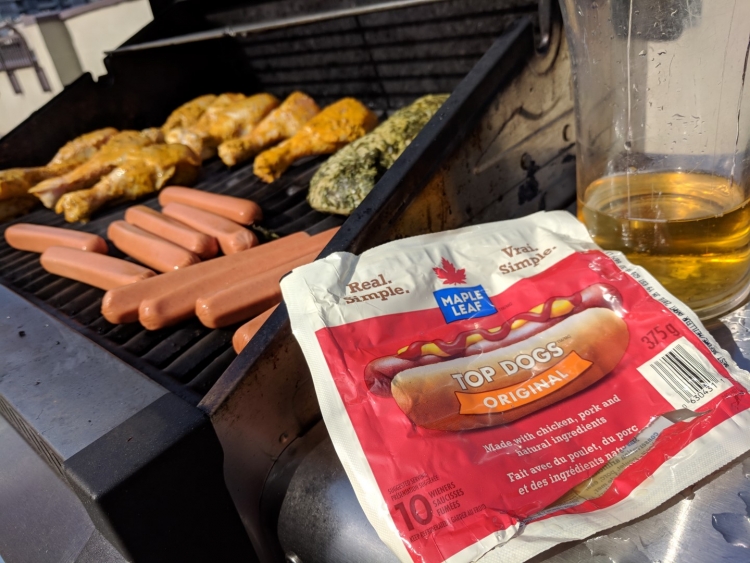 Saturday BBQ sessions involve a bit more effort as we tend to host friends. I might make some of my famous Boti Tikka's and a pasta salad with chicken tandoori or grilled steaks. Recently I have been making a lot of pasta salads because they're easy to make, can be made ahead and is a guaranteed crowd pleaser. I also get to sneak in veggies and protein easily because the kids will gobble it up. Maple Leaf  Natural Smoked Ham is quickly becoming a favourite ingredient in my cold pasta salads because of how convenient it is. All I have to do is pop it in the over with some water and it's ready within the hour and I get to use it all week long in things like pasta salad and sandwiches. Kinda addictive, I'm not going to lie!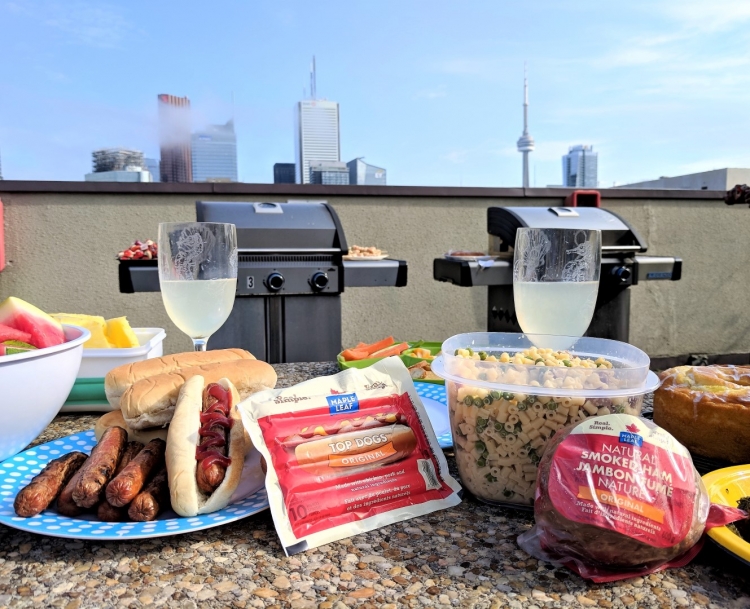 This line from Maple Leaf Foods' manifesto struck with me "Making good food accessible to all Canadians. That's what the real food movement means to us." I can totally get on board with that and the few employees I met during our visit made me realize how passionately the employees believe in the new products. Summer definitely means being more active and along with that comes a few extra treats. We used to tell our kids that hot dogs are a treat like ice cream but now, I don't mind them having a couple extra ones, because let's not kid ourselves, I was TOTALLY eating 3 or 4 each time we opened a pack!
If you're looking for a giggle today, check out these commercials!