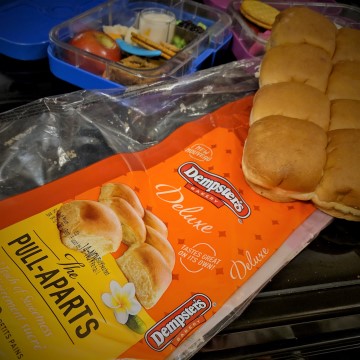 No matter the time of day or where we're going, the routine at our home goes something like this.
Me : "Get ready kids, we need to leave in 5 minutes. Anyone hungry or need to pee?"
*silence*
Me : "Guys, get ready we need to leave!"
*They each rush to the bathroom and then say they don't need anything else*
(15 minutes have now passed since my first request)
Me : "Anyone hungry or thirsty before we leave?"
*silence*
We lock the door and head towards the elevator when I hear "Mom I'm hungry" or 'Mom I"m thirsty".
My kids must think I'm a walking refrigerator! This happens without fail!
Disclosure : I have partnered with YMC and Dempster's and have received compensation for this post. All opinions, as always, are TOTALLY our own.
Now that they're older, I had to take a minute to reflect on this phenomena that was (and has been) happening in our household. I've always been THAT MOM who has a purse filled with snacks and entertainment. As a family who is constantly on the go, I like to be prepared and snackertainment has been one of my go-to parenting hacks/tricks. From flights to streetcars and even strolls around our neighbourfood, I know my kids will be quiet and less whiny if they have snacks on hand. I mean, I'm less whiny when I have snacks and Chris is definitely less cranky when he has food in his belly too.
We're a haangry and cranky family when our bellies are empty!
Clearly I have trained my kids to see me as a walking supermarket but I can't blame them. I like having snacks on me whether they're around or not!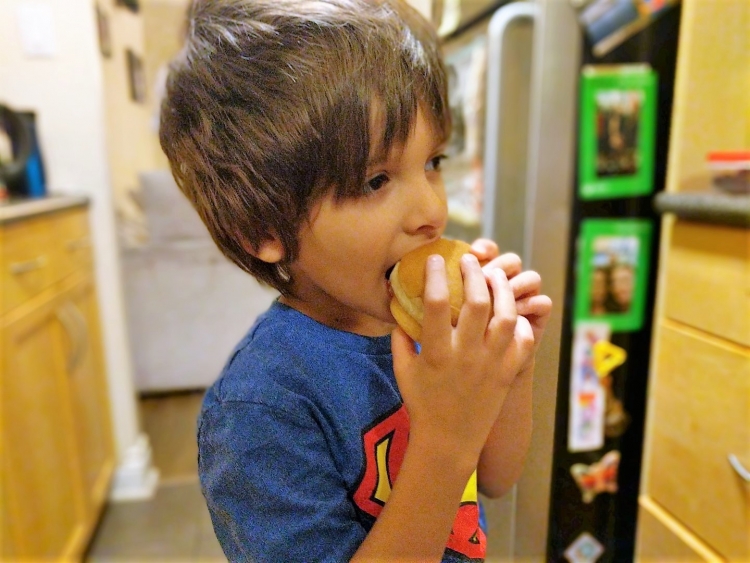 The challenge has always been ensuring that I have a mix of snacks that are treats vs. ones that are healthy. Nuts are a no-go when we're out and about because I want to ensure that we don't put kids with allergies in danger and of course anything that is messy or spoils easily is also not an option. My purse snacks tend to be granola bars and fruit gummies for the most part but my kids can go through those quickly. Which is why we're now pulling a piece of the new Dempster's Deluxe Pull-Aparts as we run out the door. It's fun for the kids to tug on and pull apart the soft sweet buns which means they have no complaints when I tell them to do that as soon as they've got their winter gear on (but before we shut our front door behind us).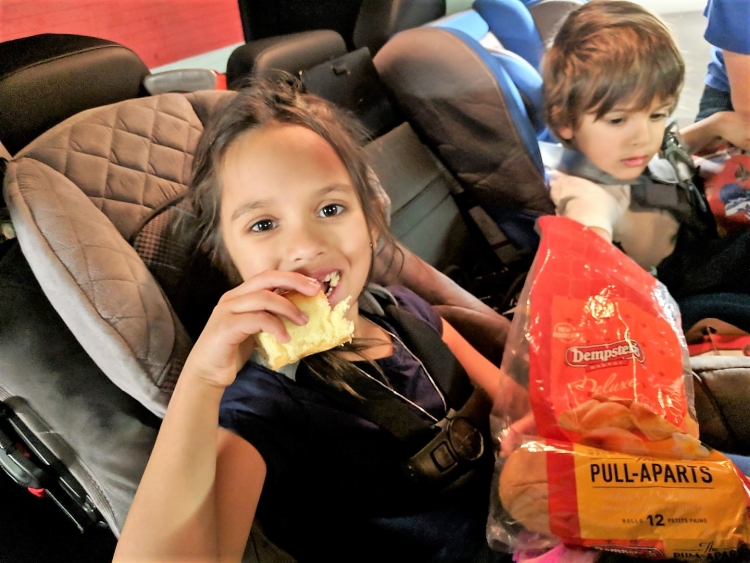 Baby Boy and Little Monkey are Dempster's Pull-Aparts fans because they think the bread roll is a sweet snack. I like it because they don't ask me to put any jam or butter on it, like they do with other rolls we have at home. If they offer one to their friend, I can rest easy knowing that it is made in a nut-free facility.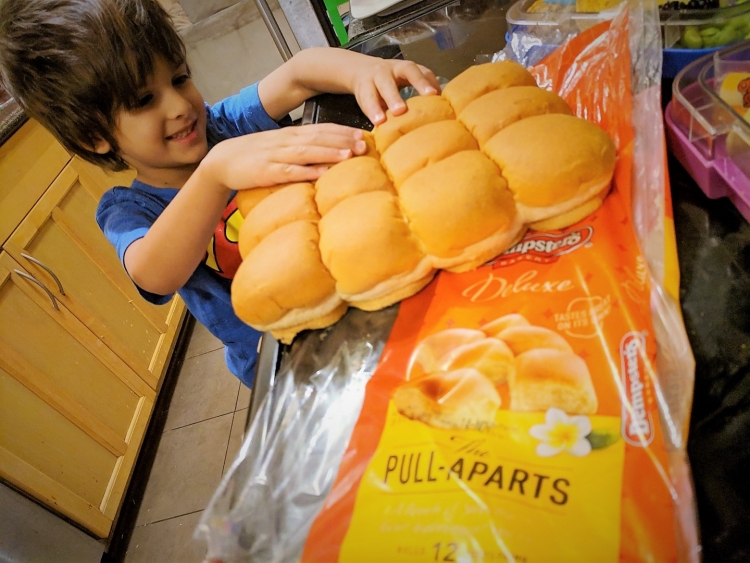 When I've run out of ideas for their school lunch boxes, I add a Dempster's Pull-Aparts roll and if they're hungry after school and we've run out of yoghurt and fruits, this is now an easy option to keep their bellies happy while I whip up a proper meal.
The New Dempster's Pull-Aparts are the perfect snack at home and on the go and you can find them at most major retailers in Ontario. Whether it's a road trip to see grandma or a TTC ride to the Science Centre, my kids are always hungry the moment they leave home, Dempster's Pull-Aparts is not only easy to transport (we usually toss a few buns into a small container or the whole bag into the rental car) but it's also a filling snack that kids enjoy and mom can sneak a bite out of as well!