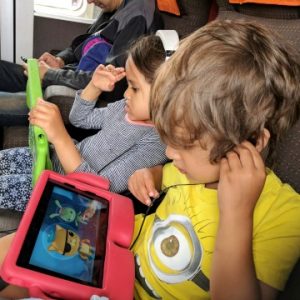 We are on day 52 of our 148 day journey and while we know many of you follow us on our social channels, I also know that some prefer to read things here and catch up with us. Which is why I thought I'd share some of our parenting struggles from the road! Parenting is hard and can be downright painful on some days but it's part of this whole package of having kids. We knew what we were getting into well before pregnancy and so my philosophy is "my kids will be annoying no matter where we are".
Everyone's been asking us about how the kids are doing on our 148 day adventure and how amazing it is that we're travelling like this with them. Sure it's easier travelling as a couple vs. as a family with young kids, but you know what? I'd rather deal with their tantrums while I'm on 'vacation' than at home. I remind myself of this every single day. I kid you not!
We've had some epic meltdowns for the most random reasons – heat, hunger, because her favourite top hasn't been washed in weeks, a lost toy, food fell off their fork…you name it, they've cried about it! I've been sharing some of the meltdowns on our Instastories and they have been quite funny once the stressful moment as passed on. Our biggest fear is when the meltdowns happen in public because we get distracted trying to deal with them and aren't as aware of our surroundings. Luckily we've escaped losing anything or being robbed. I hope that trend continues! In Morocco I find that people are more sympathetic to us when this happens, we've had shop keepers come out and try to distract the kids with some trinket on another and once a taxi driver felt so bad he brought his price down to save us from our misery!
When we're at our GuestToGuest homes, we manage to distract the kids with toys (they still enjoy playing pretend together) and Netflix. Keeping them busy seems to keep their fights with each other at bay. We've been struggling when it comes to our internet connection and so downloading their Netflix shows hasn't been easy. I hear there's an awesome program back home in Toronto where parents can stop in at Netflix centres to recharge their technology and download shows. Oh what I wouldn't do to have that here in Morocco and in Spain!! Would be such a huge lifesaver!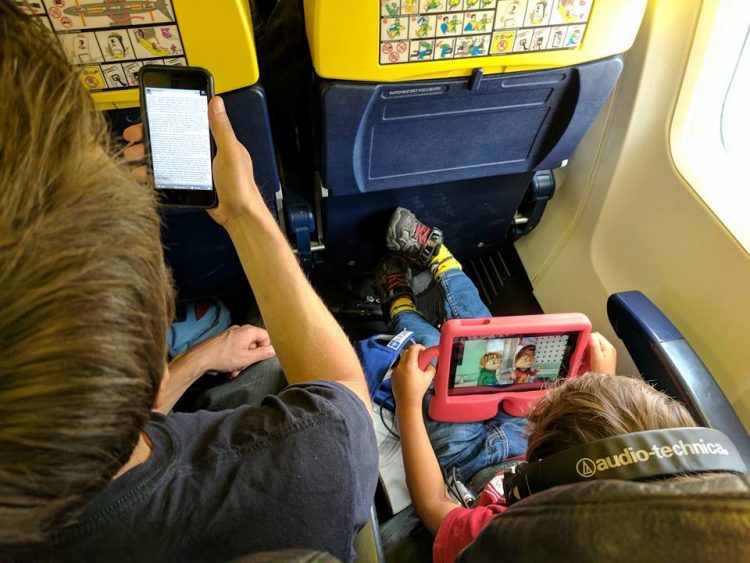 Netflix and Rogers are helping to break-up that lengthy drive up to the cottage, every long weekend this summer, with the Netflix Download Zone! Families can stop by the various locations and download hours of entertainment to keep the kids busy. This is great for those who don't have a good Wi-Fi connection to prep and download things before their trips. With Netflix Downloads, kids can continue to watch their shows without Wi-Fi. Makes life so much easier during our travels!
Baby Boy and Little Monkey were glued to their iPads during our flight day before from Marrakech to Barcelona and they need their Netflix shows for all our long train and car journeys as well. Our travels days were insanely long in Morocco (averaging about 12 hours a day during our trek to the desert) and honestly, without Netflix and the ShopKinz game, it would have been miserable!