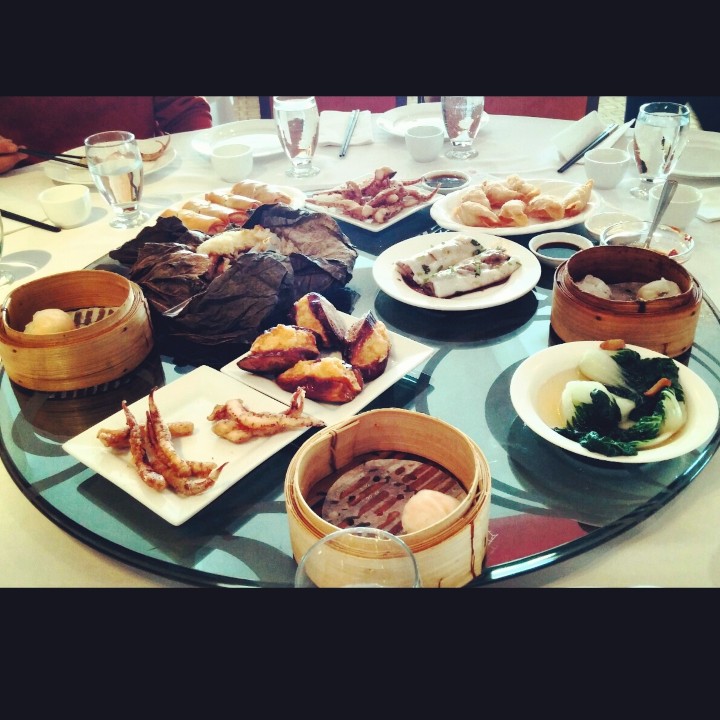 Our Dim Sum club recently visited Pearl Harbourfront on the waterfront and we absolutely loved the experience and the views. There was a Buytopia deal and so we snatched that up for additional savings (not that Dim Sum is ever expensive!). Our group of 9 adults and 2 kids strolled in for a hearty brunch one Saturday morning and were greeted with smiles. We got there at 11 a.m. and the place was empty but soon filled up. They do accept reservations and I'd recommend you do so.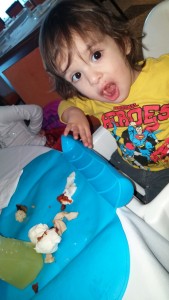 The tables by the windows give you a fabulous view but stroller parking would be tight and there's a couple of stairs to get down as well. So we opted for the main area where we had plenty of space to park the double stroller and pile up the high chair and booster seat. This is definitely a family friendly spot and given that it's inside a mall, I bet there's change tables near by as well! We spotted many families with young tots and there was no shortage of booster seats or high chairs.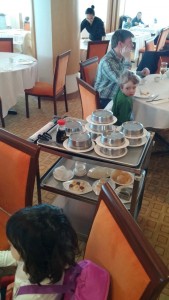 I keep forgetting our Canon DSLR when we head out for Dim Sum so apologies for the lack of pictures. The hubs had to dart out for an afternoon meeting so I was left with both kids (but had plenty of friends to help out). Little Monkey as usual was not in the mood to eat but Baby Boy snacked away. At Pearl Harbourfront you can order dim sum from the menu but there's also carts being pushed around. So dangerous as you want to grab everything that comes your way! Especially if you forgot that you've ordered some stuff directly from the kitchen! Favourites include Siu Mai (meat dumpling), Steamed B.B.Q Pork Bun, Sticky Rice in Lotus Leaf, Fried Beef Short Rib w Honey Black Pepper Sauce and Sesame Ball w Lotus Paste.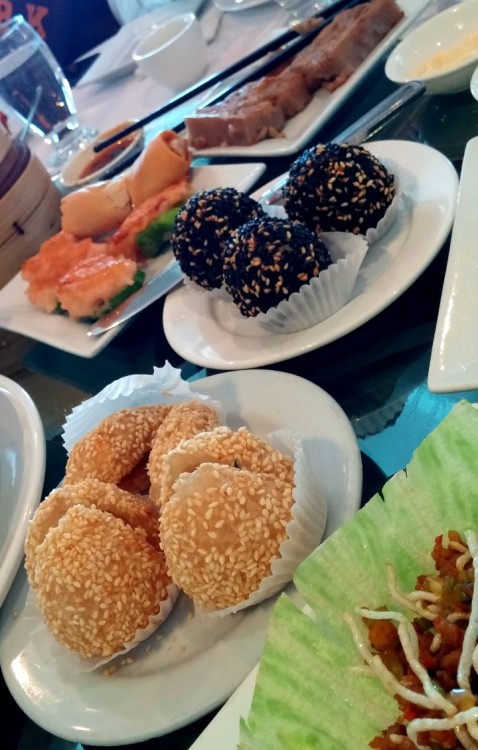 Lesson learned from our first Dim Sum visit, this time we didn't over order. We got a few basics and then one of our friends decided to order the Peking Duck off the a la carte menu. Priced at $60 it was a bit steep but fed our entire group and the skin was crisp and the sauces and pancake was delicious. I'd definitely order this again.
Pearl Harbourfront has been serving Chinese Cuisine in Toronto for over 30 years so they definitely know what they're doing. What I loved most was the ambiance and gorgeous views of the water. Compared to some of the hole in the wall spots, this one is much nicer and offers a more traditional setting. Food is on par with some of the other dim sum joints but presentation and service is by far the best we've had during dim sum, which makes the (extremely tiny) higher price point well worth it. It was a cold gloomy day when we visited but I bet the water views are gorgeous during the summer.