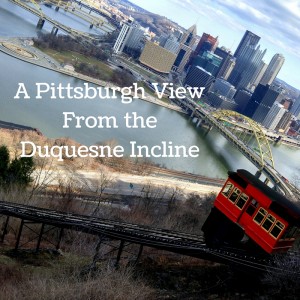 When it came to our Pittsburgh trip, my main goal was to eat and drink during our kid-free escape and the only touristy thing I wanted to do was enjoy the city views from the incline I had heard about. During our two night visit to the city of bridges, we enjoyed sleeping in at the Omni William Penn Hotel and most of our excursions were to restaurants and bars, just as expected. It wasn't until we checked out of our hotel on Sunday morning that I told the hubs how I really couldn't leave Pittsburgh until I had my city view…luckily he ensured I got my wish!
Our Porter flight wasn't until 7 p.m. and so we had the entire afternoon (because you KNOW we slept it with no rugrats around!) to explore downtown Pittsburgh before we had to take an UberX to the airport around 5 p.m. As we were checking out of the hotel, I decided to chat up the front of house staff and it was the best decision ever. The ladies at the Omni William Penn reception know their city! Not only did they give us a transit pass that another guest had left with them (had two free rides! Wohoo!), they also told us the difference between the two inclines in the city. The main one being that the Duquesne Incline gives you a view of all three rivers meeting.
At one time Pittsburgh had about fifteen inclines but today, only two of them remain. They're both on the south bank of the Monongahela and Ohio Rivers, across from downtown Pittsburgh and are about a 15 minute walk from each other. The Monongahela Incline was built in 1870 and the Duquesne Incline was built in 1877. I chose to visit the Duquense because it was supposed to give us a better view and also because when I asked the locals on what I should do in Pittsburgh, everyone mentioned the incline.
A $5 UberX ride got us from our hotel to the Lower building of the Duquense Incline where we climbed up some steps and crossed into the building. On arrival we stepped into a fairly tiny room and was greeted by a gentlemen in a ticket booth who informed us that it would cost $5 for a return trip (you could go up the incline and not come back down, if you wished, for half the price) and that because we had the bus passes, that would cover one adult. We then looked at some pictures and waited for the car to arrive. We piled in with another family and took in the views as we rode up the incline (took about 3 minutes at 6 miles per hour I'd say). Once at the top we took in the city views and could have explored the area but instead chose to head back downtown and grab some dinner before our flight.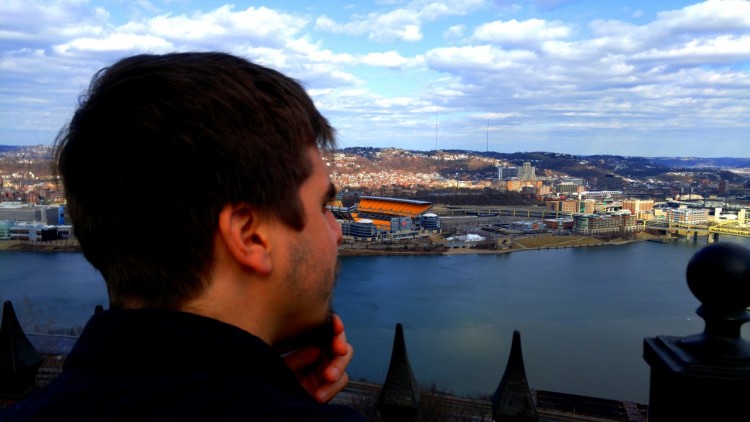 All in all it took us about 30 minutes as we enjoyed our sunny day and looked out over the city of Pittsburgh. The kids would  have definitely loved the incline (it's free for those under 6 and only half the adult price for those between 6 and 12). I'm glad I went up because I captured some stellar city pictures on my LGG4 and I'll be slowly sharing them on Instagram. You really do get a good view of the Golden Triangle. My only regret is not taking it up at night (I had wanted to see it in day light and under the moonlit sky) as I'm sure the twinkly city lights would have been quite the sight. We were warned that it can get a bit shady at night but truth be told, it was told to us by a shady character we met at a speak easy one night, so I'm not really sure I should believe him!