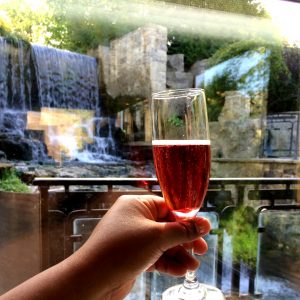 We like dining out as a family on most occasions and if you're wondering where to eat in Hamilton with kids, we've got a few suggestions for you! Yes, of course there are days when I think " I'd just like to eat my meal without someone nagging me or tugging on my sleeve" but for the most part, I enjoy dining out as a family, even with kids under the age of 6. I think the main reason I enjoy dining out is because we like to dine out at "nice" spots. We don't quarantine ourselves to mainstream restaurants just because we have kids. We've always enjoyed fine and upscale dining and we didn't give that up once we had kids. As we recently found out, Hamilton's dining scene is booming and there are some awesome restaurants that welcome kids.
Where to eat in Hamilton with kids?
We got you!
Aberdeen Tavern : We managed to sneak in for dinner one night and despite being anxious about the date night like setting, we were completely comfortable during our Saturday night dinner session. We ordered the truffle frites "for the kids" but guess who ate them? Hah! yes! Me! Every seafood dish we ordered here was amazing (yes even the seafood snob hubs enjoyed them) and there's no going wrong with the vintage cocktails. We were seated at a table towards the main bar and it worked out well for us. Kids have a bit of room to stretch without being in anyone's way if you nab the round table towards the bar, just keep the kids away from the lamp by the table (it heats up). I was so impressed that our server made it a point to chat with the kids, figure out that they wanted the Calamari dish and even picked up the tiny toy that kept falling over! Don't let the cozy, dark and romantic vibes fool you, these guys are happy to have well behaved kids and the food and drinks are superb!
Lake Road : The hubs and I discovered this gem during our Supercrawl with Travel Massive and vowed to come back… so we did. With kids on a Friday night at that too! This is a very cool and historic spot and the kids loved the dishes they had here. I'm here to re-confirm that the cocktails are stellar and worth the drive from Toronto! You can tell that parents run and own this spot because their mantra is that "fine dining is about great food and great service, and is an experience that all should enjoy". YES! I whole heartedly agree. Little Monkey fought me for the octopus and together with Baby Boy, they polished off a flank steak plate! I tell you, my kids eat way better when we dine out. Also… the Eton Mess is drool worthy! Yes they have booster seats if your child requires one! Click here for our full review!    Update : This restaurant has recently closed and you should visit their new spot Twisted Lemon (sadly not in downtown Hamilton).
Ancaster Mill : Brunch. Fancy Brunch. Ancaster Mill is such a fun spot for a couple reason : the setting is so picturesque, complete with a waterfall and their buffet not only has a chocolate fountain and all you can eat oysters… there's also amazing baked goods and charcuterie platters. Dare I mention the unlimited mimosas? Definitely dress up and ensure you give yourself plenty of time at this historic location. I'd definitely return just for the seafood buffet! My kids went to town with the fruits, meats and desserts. High chairs and change tables can be found here and historians would enjoy learning about the flour mill that dates back 200 years!
Mezcal Tacos and Tequila: Cozy quarters make this a bit of a tight spot to visit with kids and we didn't have a stroller on this run so it was easy to slide into the booth on a Saturday afternoon. I hear there can be line ups so if you want to enjoy some tacos and mezcal cocktails, this is where you want to be. Baby Boy even took a nap on the bench while we dined here. As with restaurant below, everything is sourced locally (except for the 100% Agave products!). Tacos of a wide variety and some awesome Mexican corn and pork belly dishes won me over. No wonder the local foodies flock here often.
Earth Table Bread Bar : We visited here a while back and still hear great reviews. Compared to the ones mentioned above, this one is a bit more laid back. You'll find high chairs and change tables here so it's definitely a great spot for young families. I still remember the pizza and milkshakes we had here and wanted to pop by on our recent visit but sadly ran out of time and belly space!
Canon Coffee : If you want a casual breakfast swing by Cannon Coffee where colouring books and amazing breakfast plates await. We lucked out in getting a table during our visit but I hear there can be wait here as well. Must be their famous Chemix coffee! The savoury waffles definitely won my vote and hot sauce lovers should definitely take a look at the hot sauces on sale here – they were nice and spicy and yet flavourful.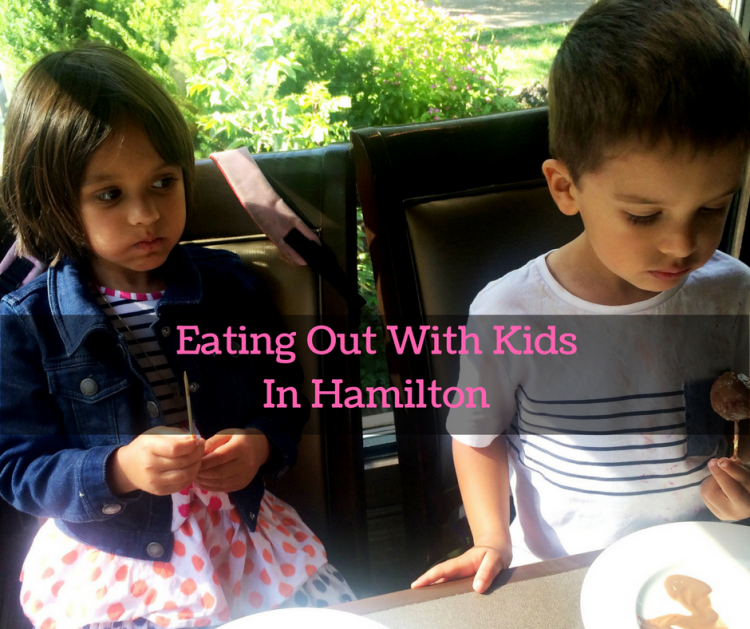 You don't have to stay away from "nice" restaurants just because you have kids. Just ensure you train your kids on how to enjoy those nice places and take them out for a quick walk the moment they decide to act up! If you're looking for more ideas when it comes to dining in Hamilton check out this site!
Where should we hit up the next time we're in Hamilton?