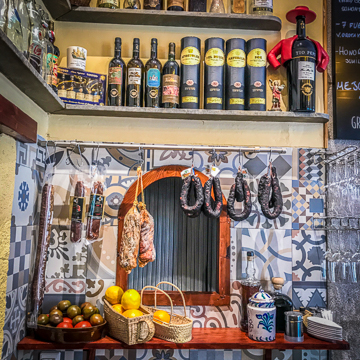 After leaving the amazingly picturesque city of Ronda, we travelled to Granada, a somewhat sleepy city that roughly 250,000 people call home. Sleepy? Well, only during the day time, when the University of Grenada's 80,000 students are studying diligently. Perhaps because of its large student base, Granada is the place that we were told has the best free tapas offerings. Following up on that lead, we reached out to Granada Tapas Tours to help guide us though the best tapas places in Granada, and we were not disappointed.
Grenada's most notable tourist destination is the Alhambra, a Moorish fortress that overlooks the city. A UNESCO heritage site, the palace was used in the 1492 as the Royal Court of Ferdinand and Isabella, and it is where they endorsed Christopher Columbus' famous expedition westward. On the day we visited, tickets to view the palace's interior were sadly sold out, but we discovered some amazing graffiti on our walk up the hill. Plus, exploring the grounds of the Alhambra can make for a great afternoon.
We walked everywhere in Granada, taking in the street scenes and stopping for tapas whenever we could. Here are some of the best pictures we took in Granada:
Free Tapas
We found a lot of free tapas in Spain, but Granada did it best. The offerings are elegantly prepared and delicious. During our tapas tour with Gwen from Granada Tapas Tours, we visited La Criolla, Taberna Gradados, and Casa Colon .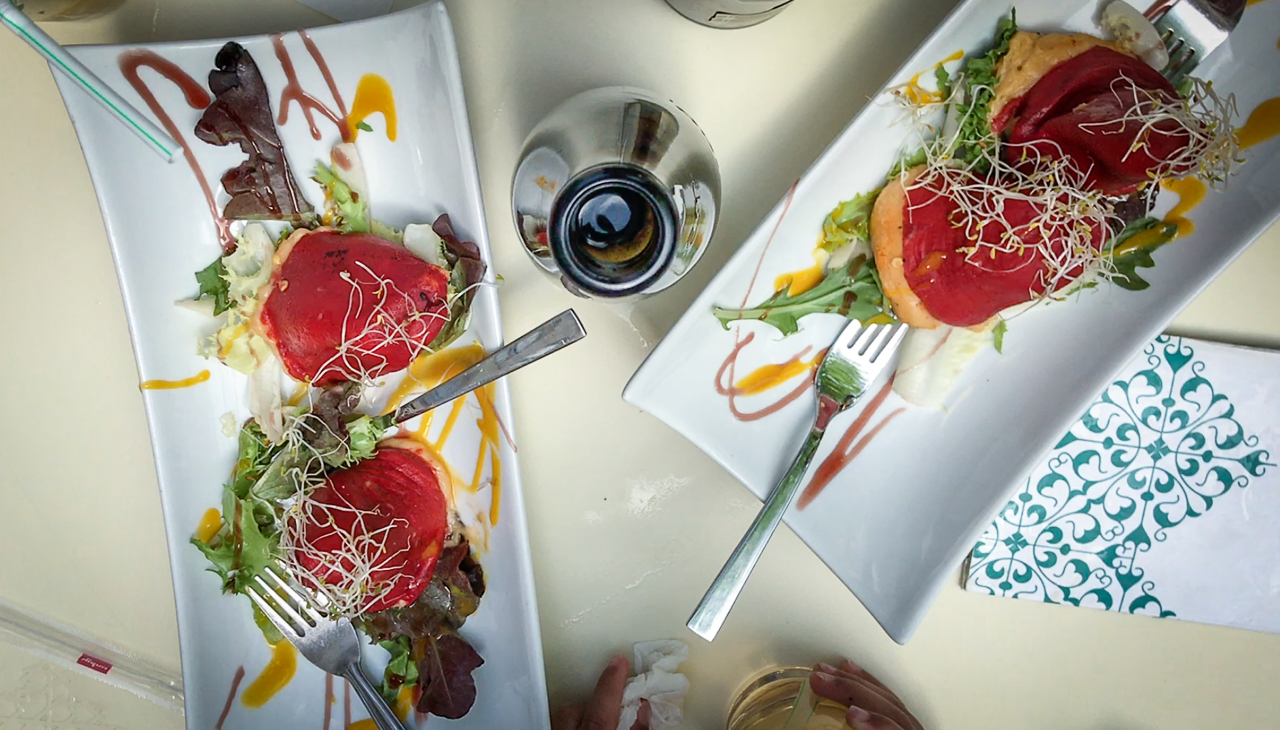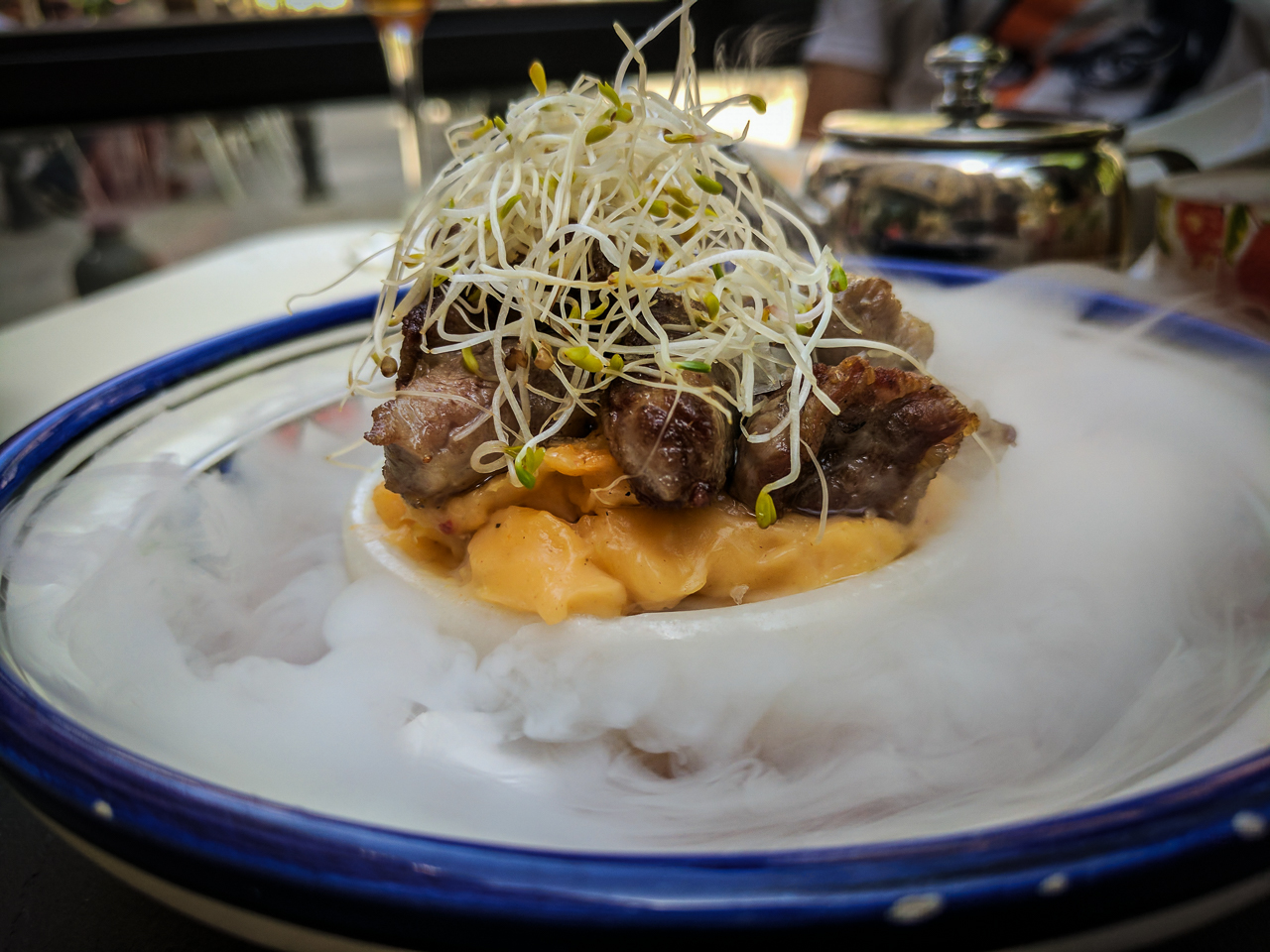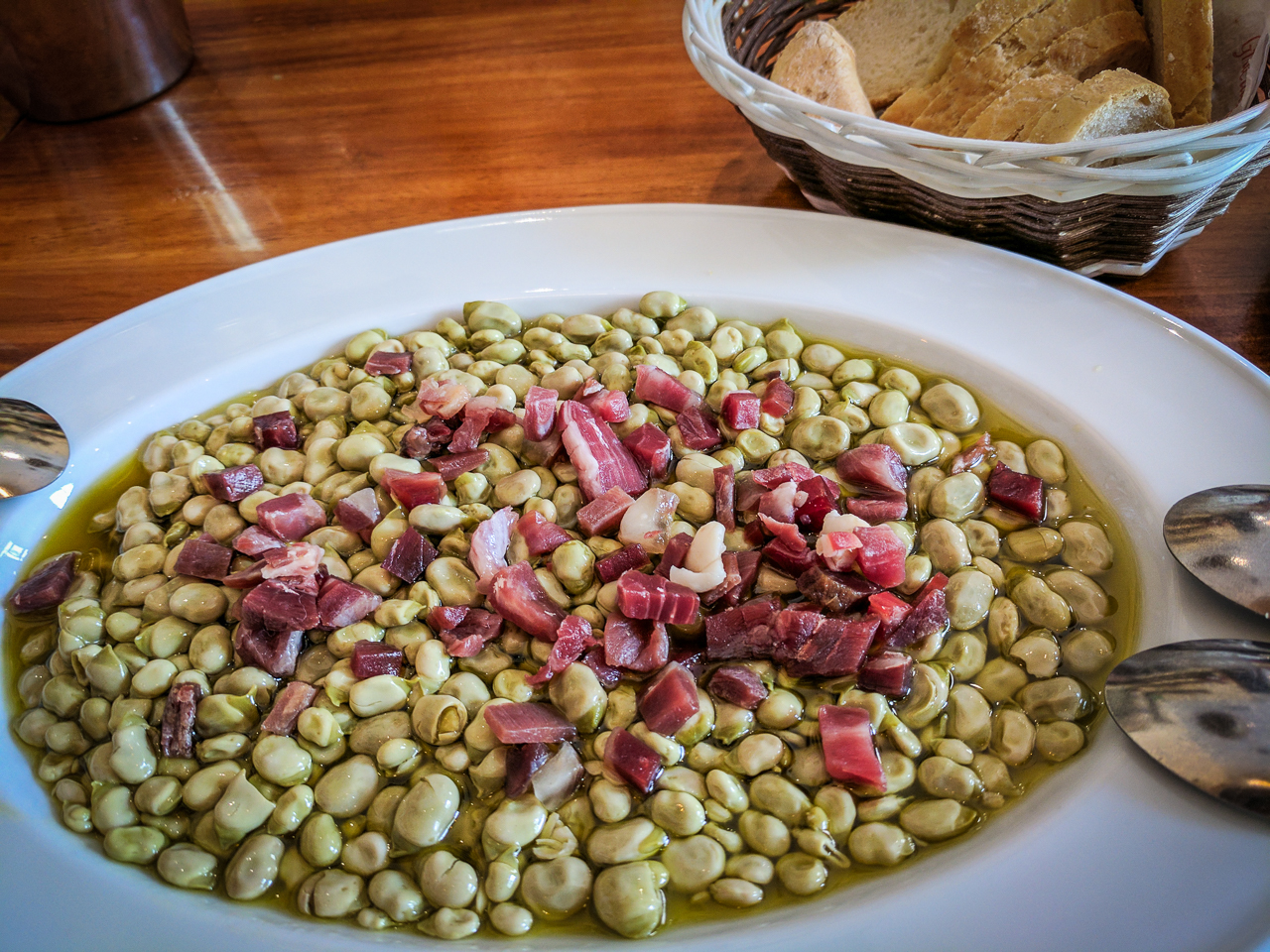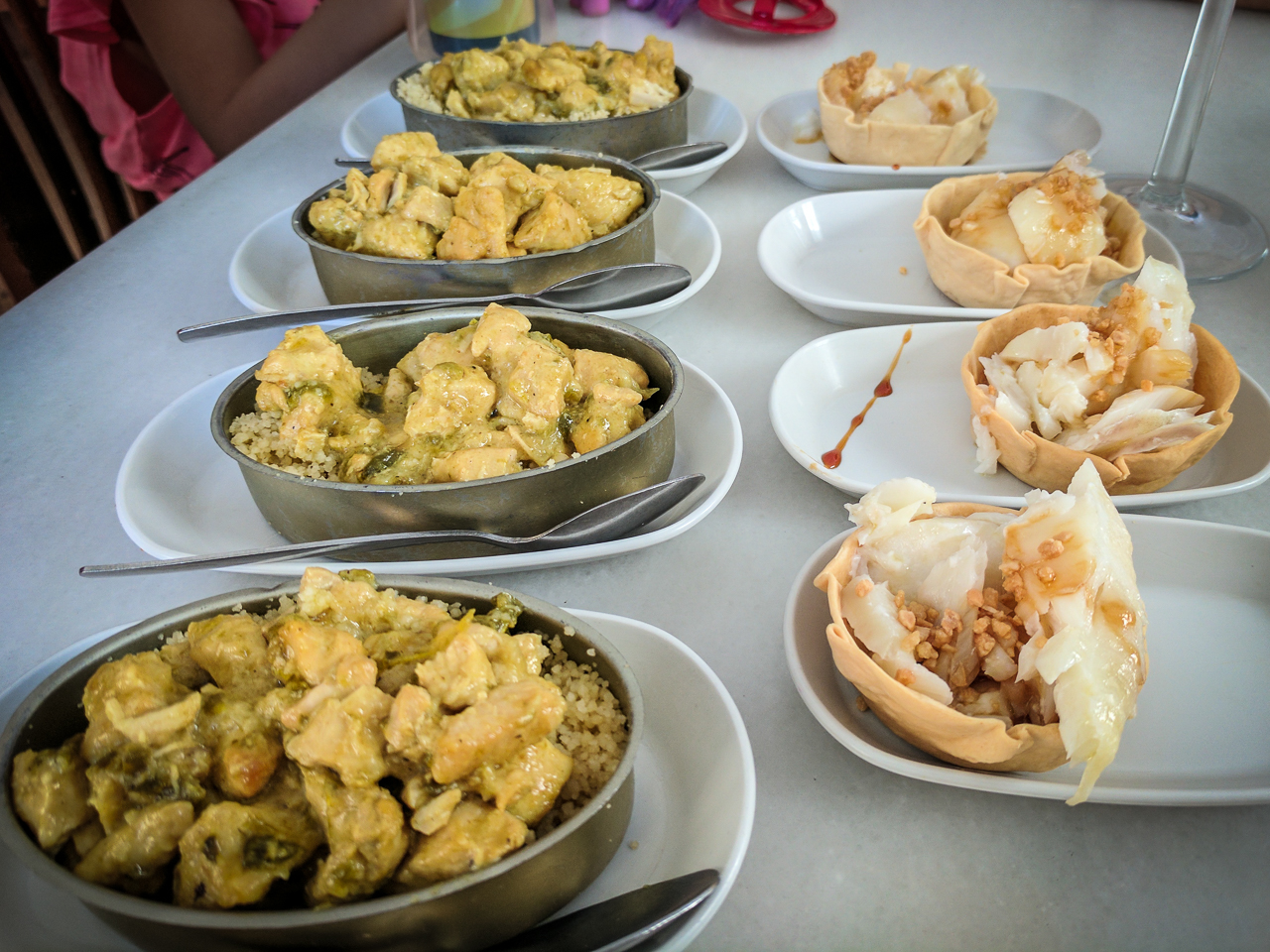 Street Art
Street art seemed to be far more common in Europe than in many of the North American cities we have visited. We found some great examples in Granada as we explored the city on route to Alhambra.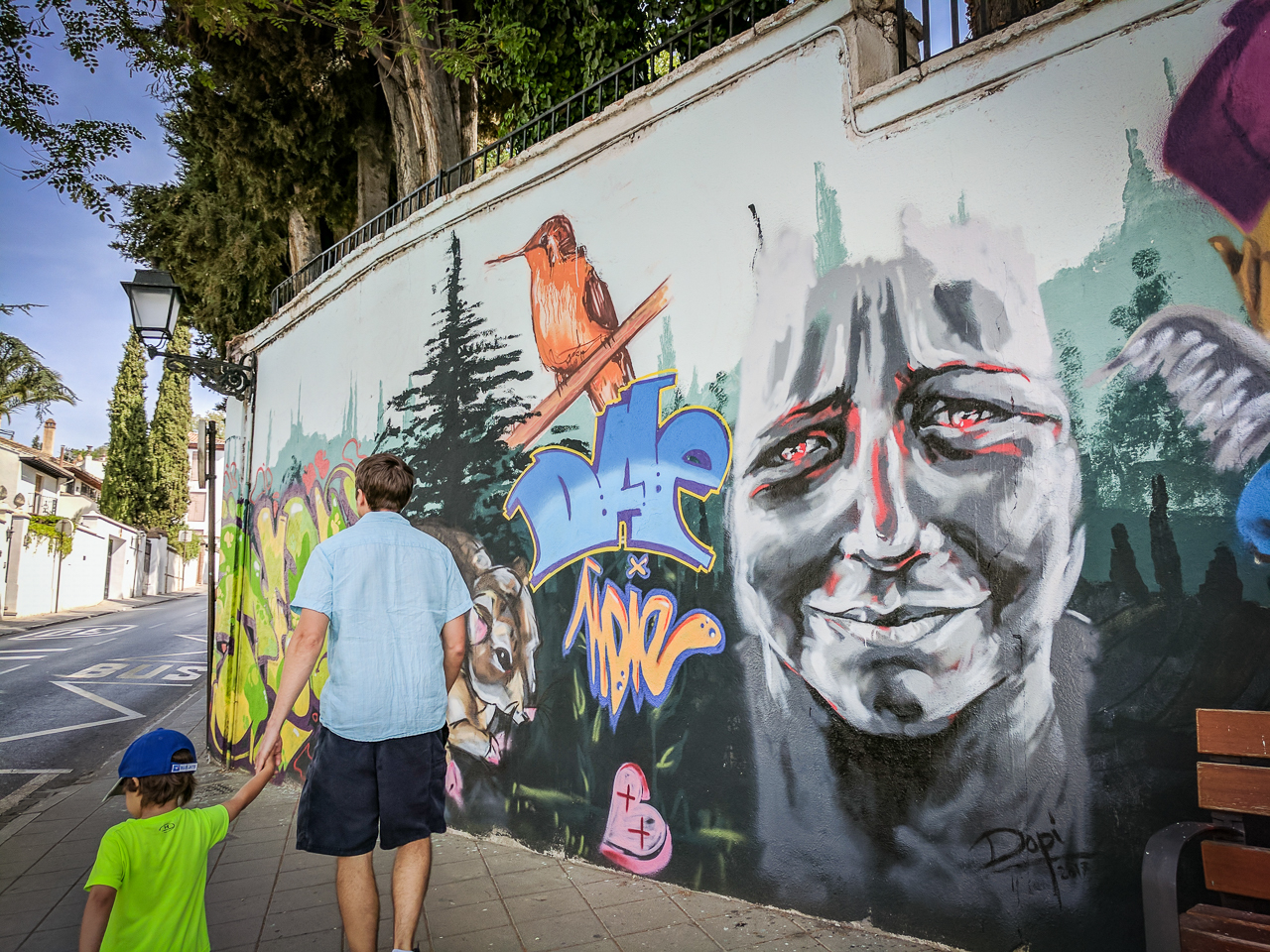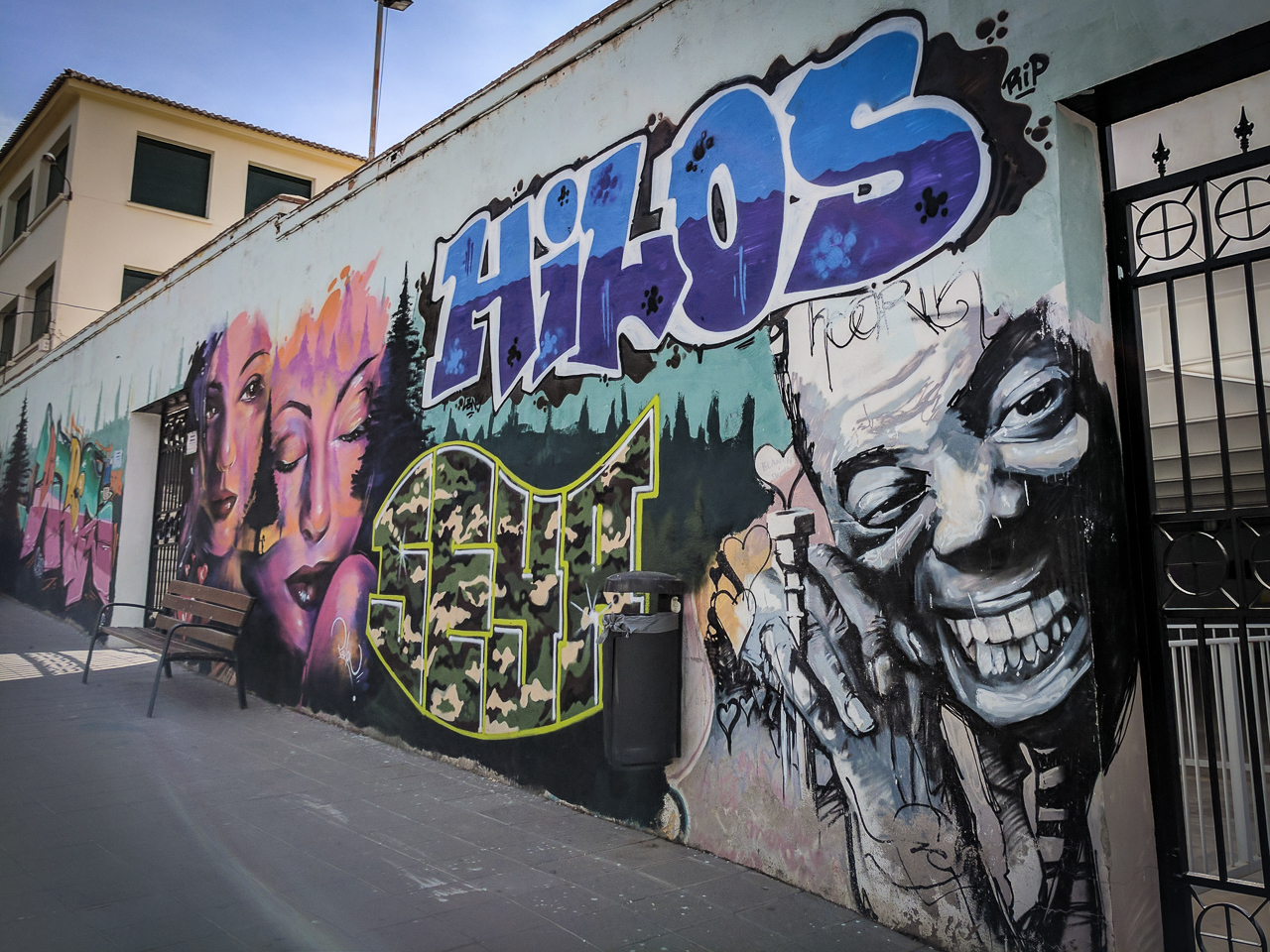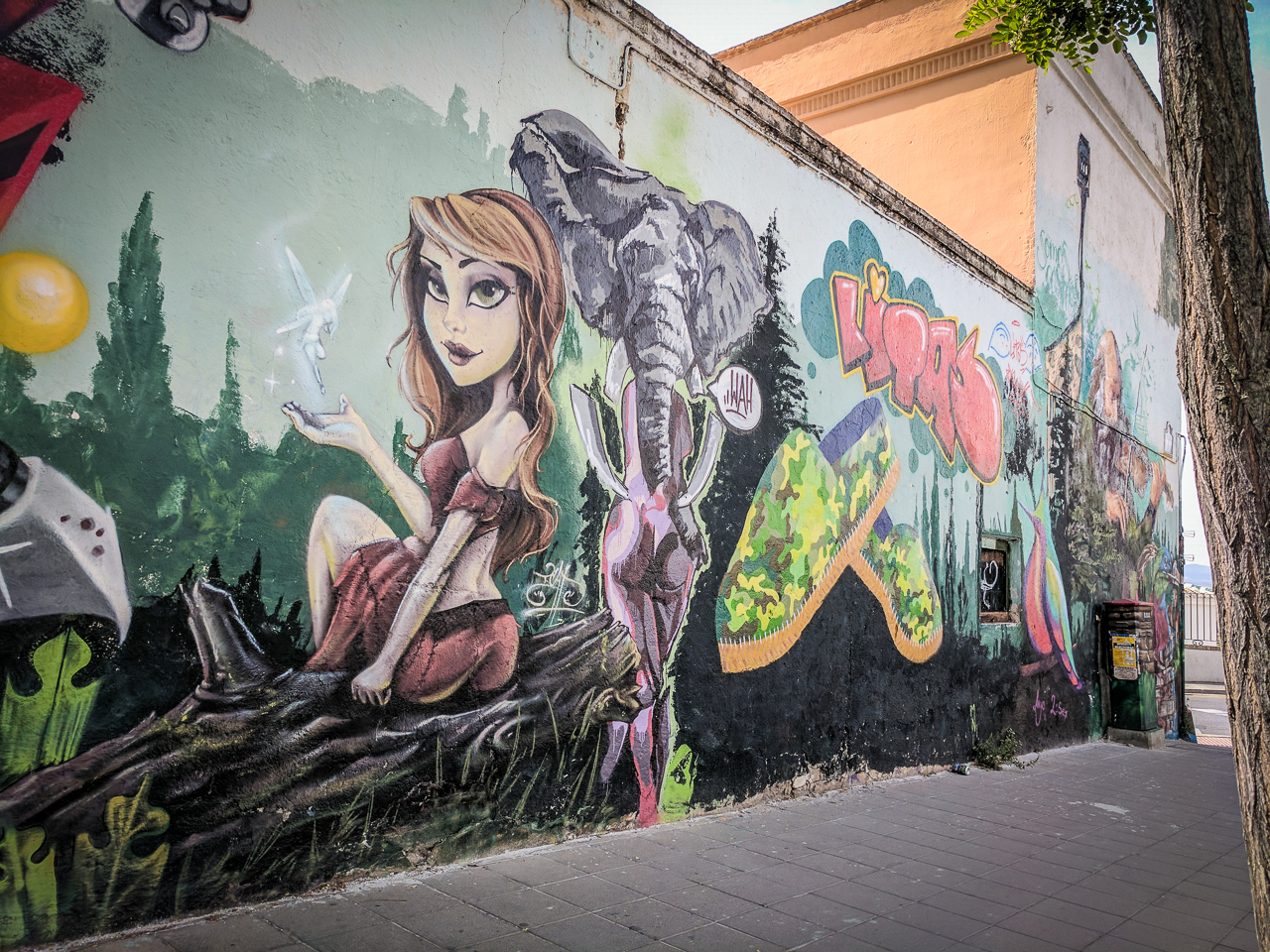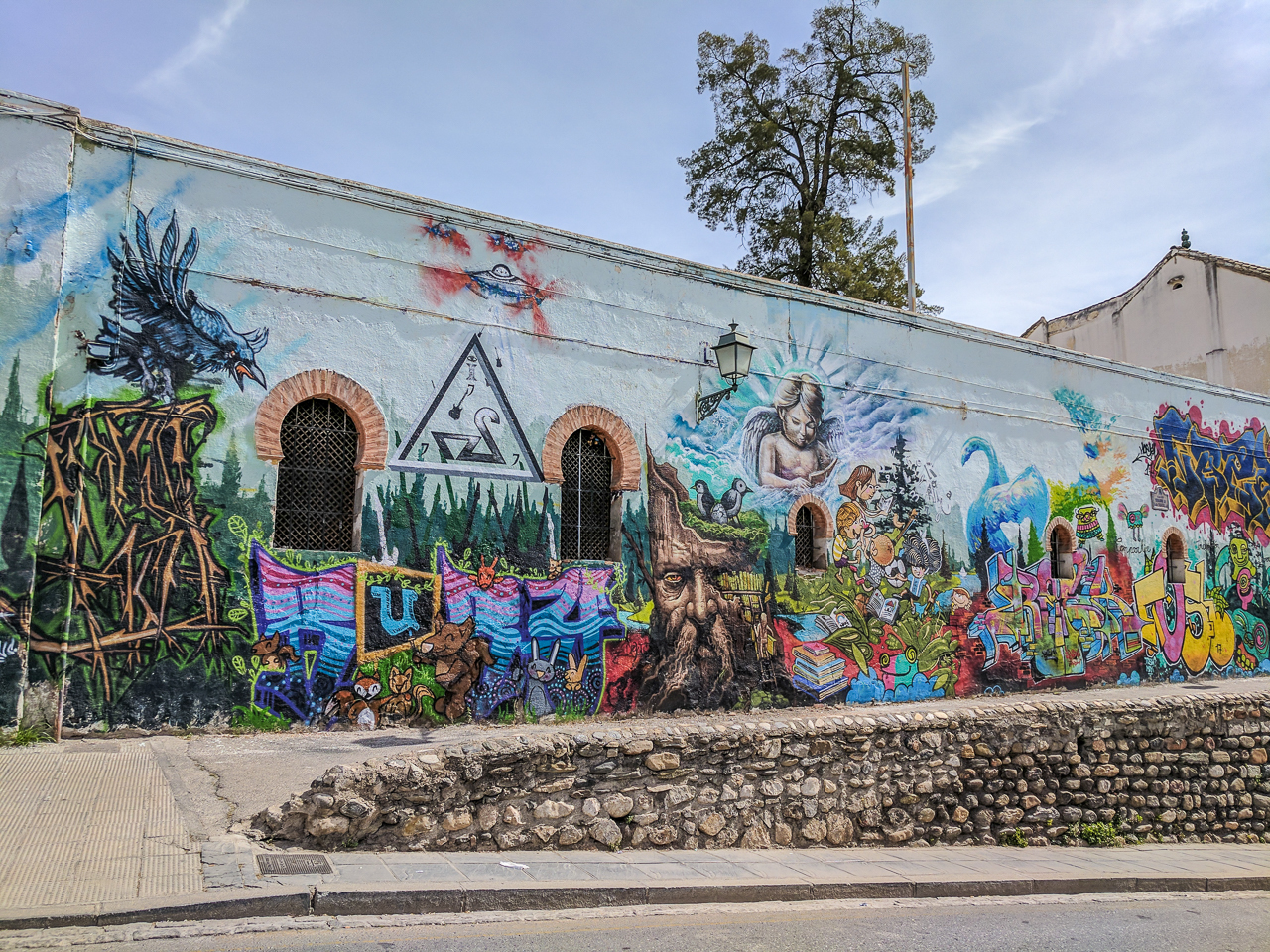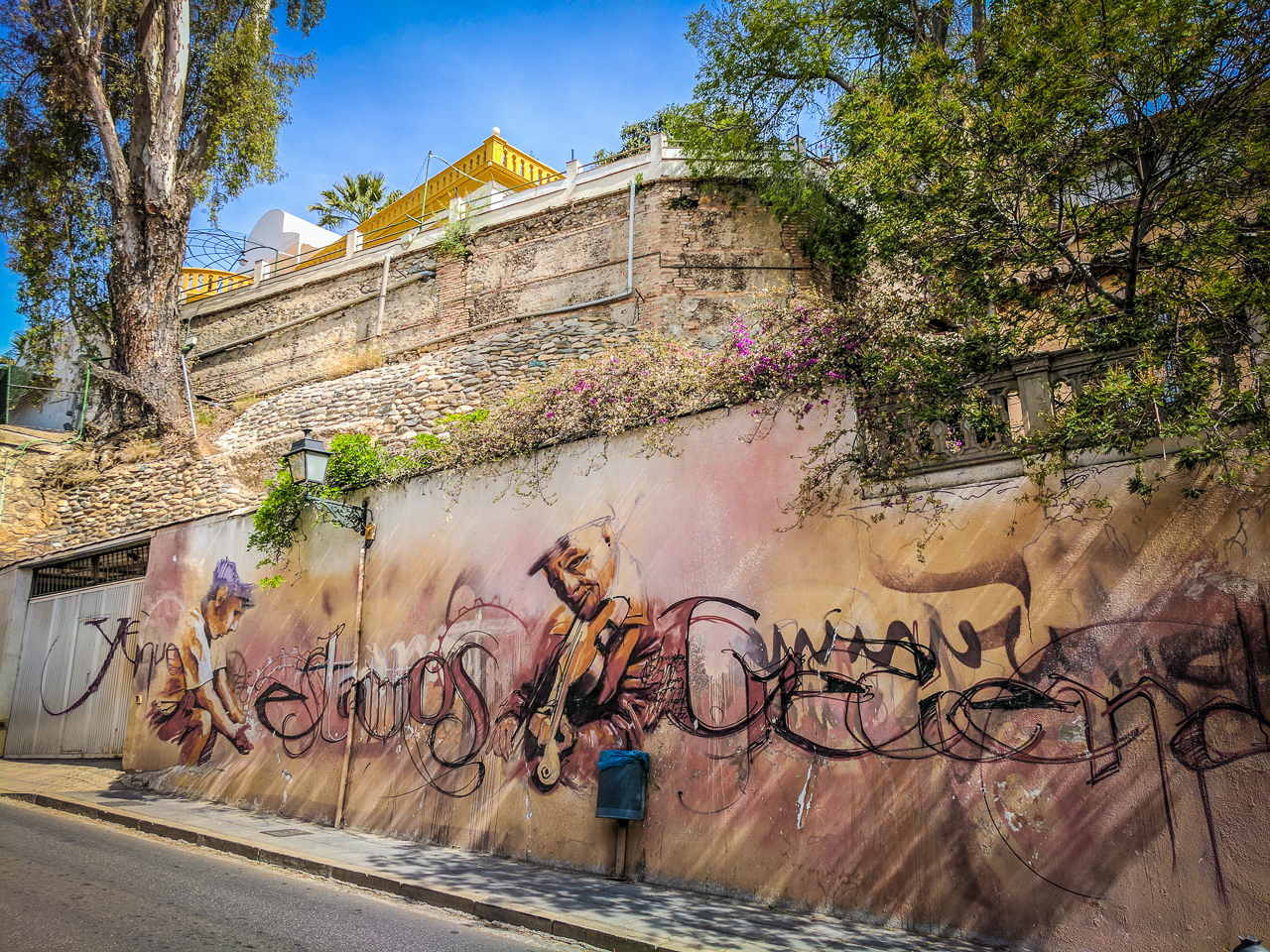 Alhambra
In addition to the palace, the grounds of the Alhambra feature a number of lush gardens, seating areas, shops and even a luxury hotel. We spent the afternoon outdoors and enjoyed the tranquility provided by some of the palace's more peaceful areas.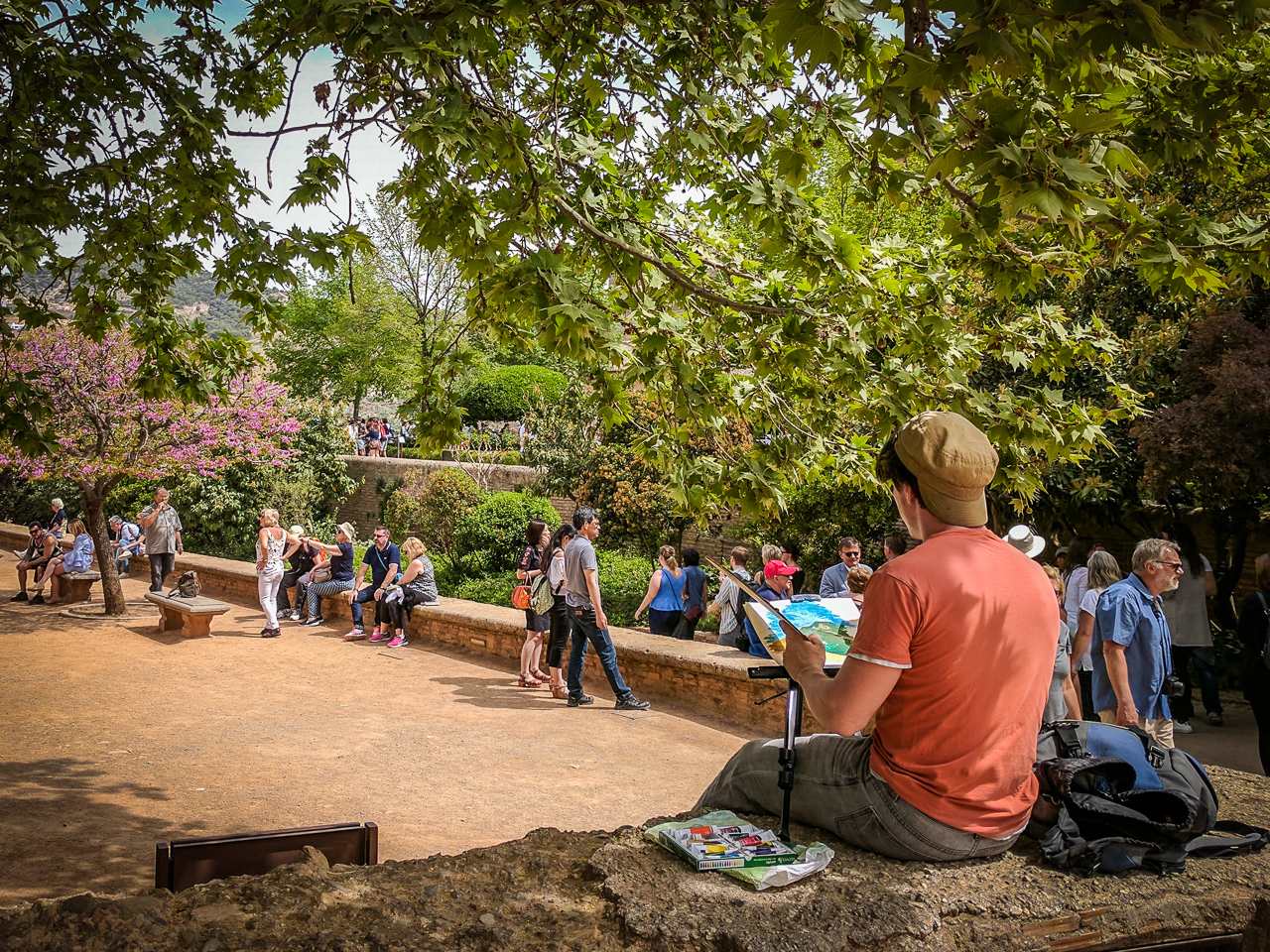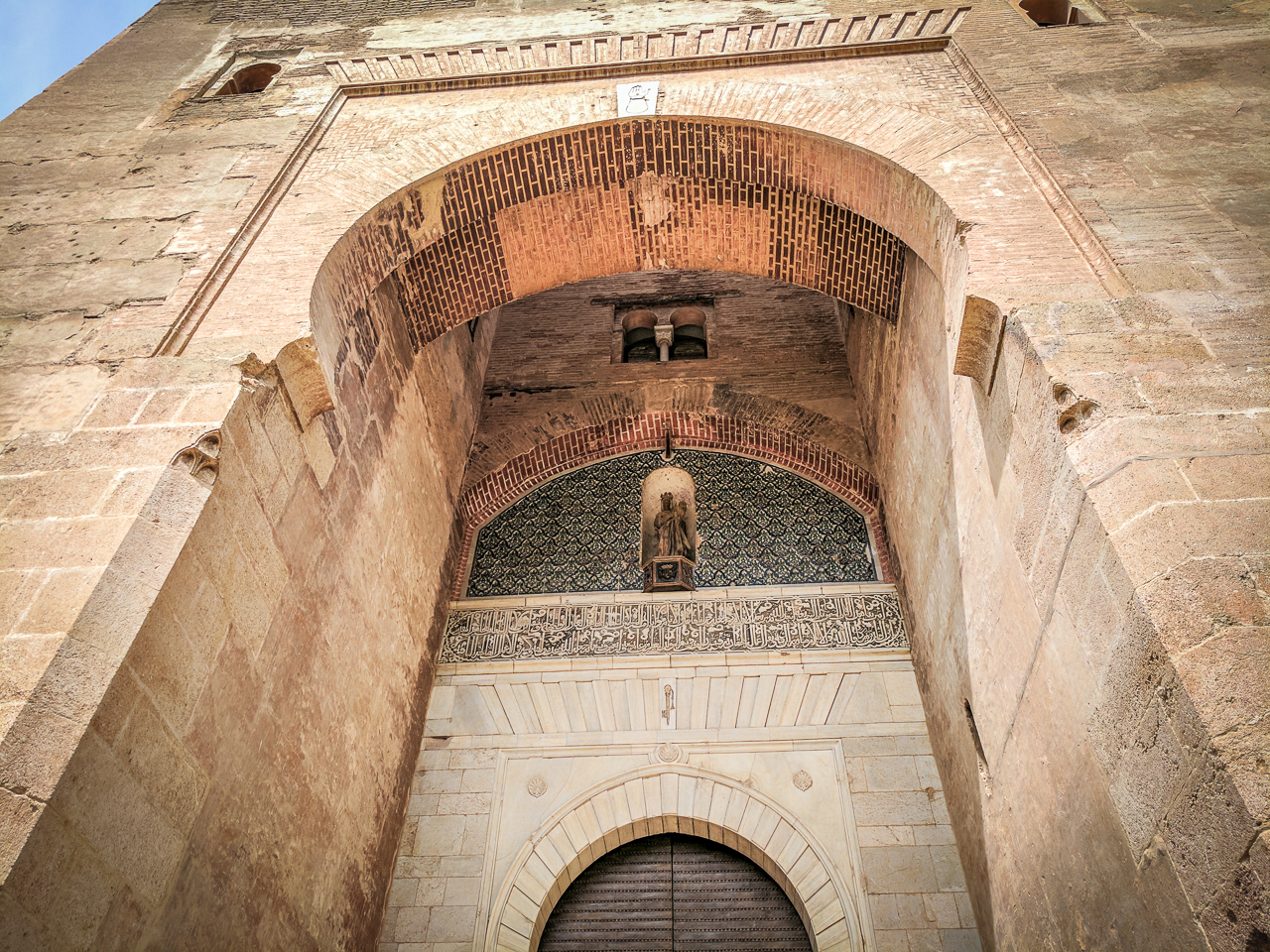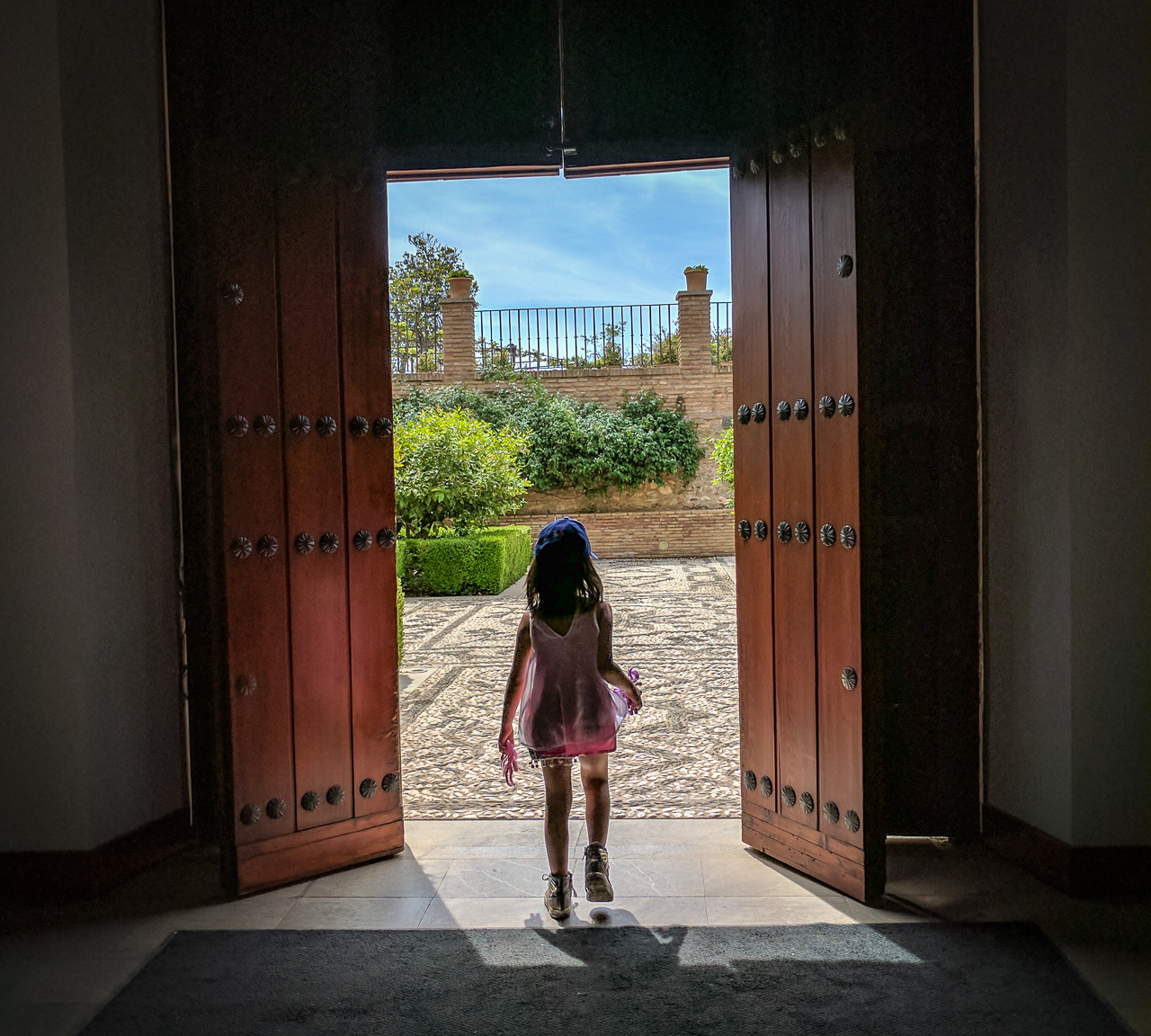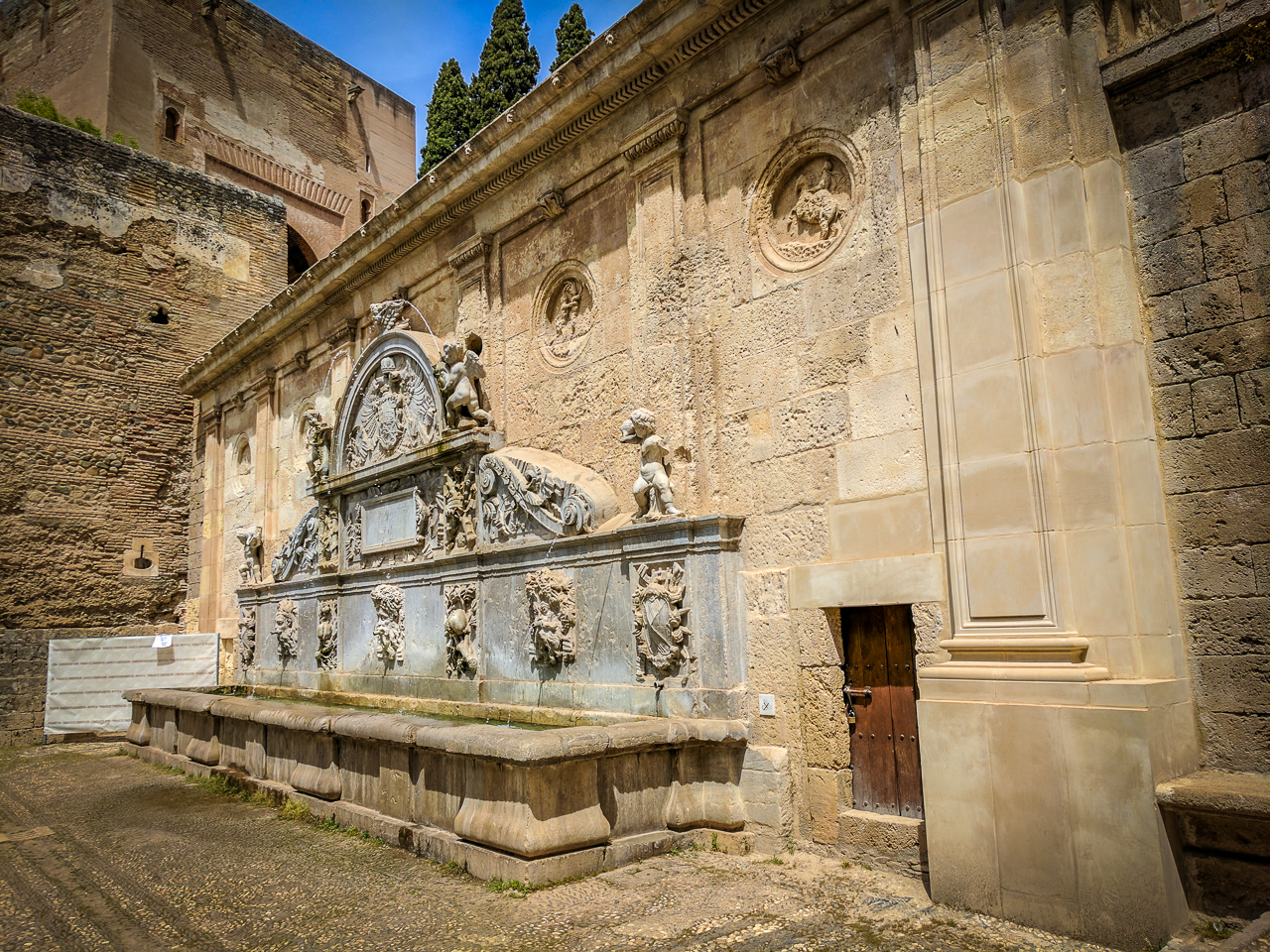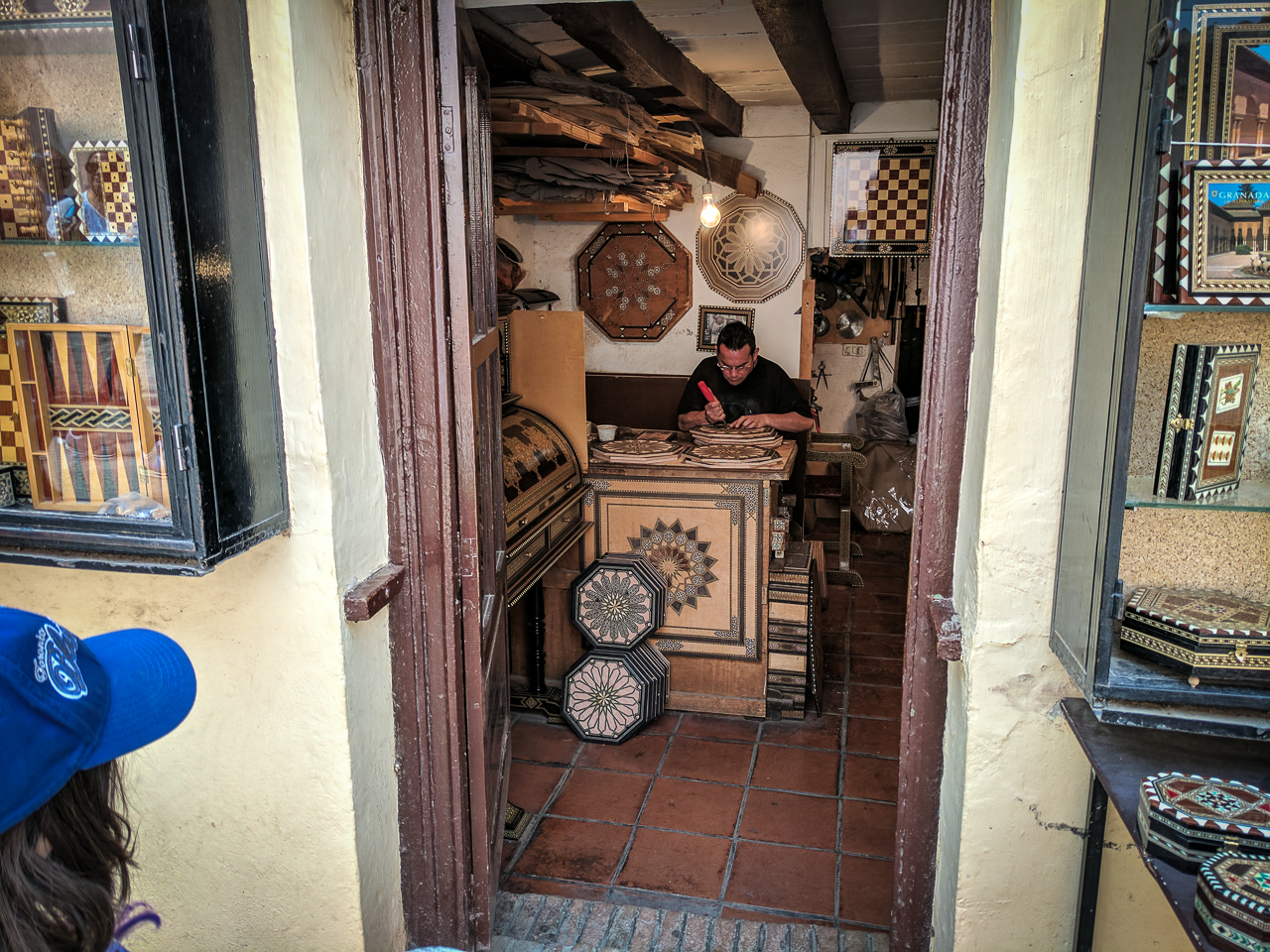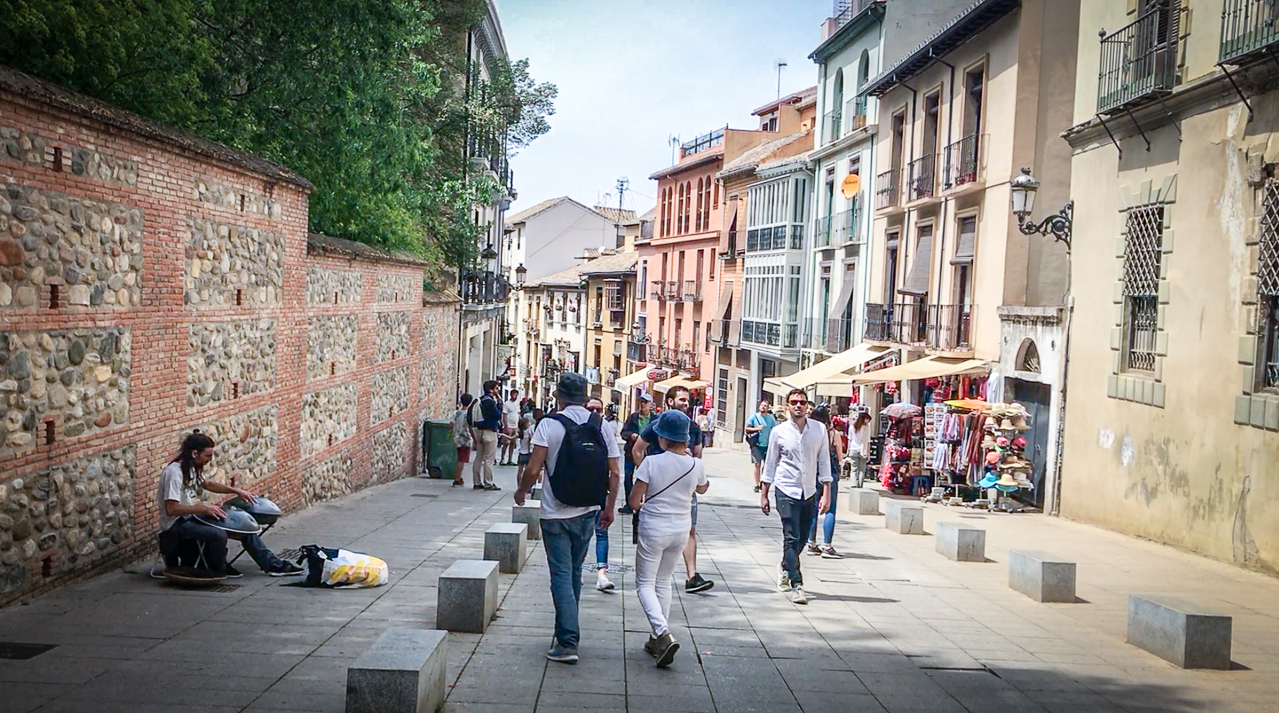 Street Scenes
We walked a lot in Granada, perhaps too much, but it gave is a chance to explore the many pedestrian only walking areas in the city. We found food everywhere as the residents certainly enjoy spending times in tapas bars and cafes.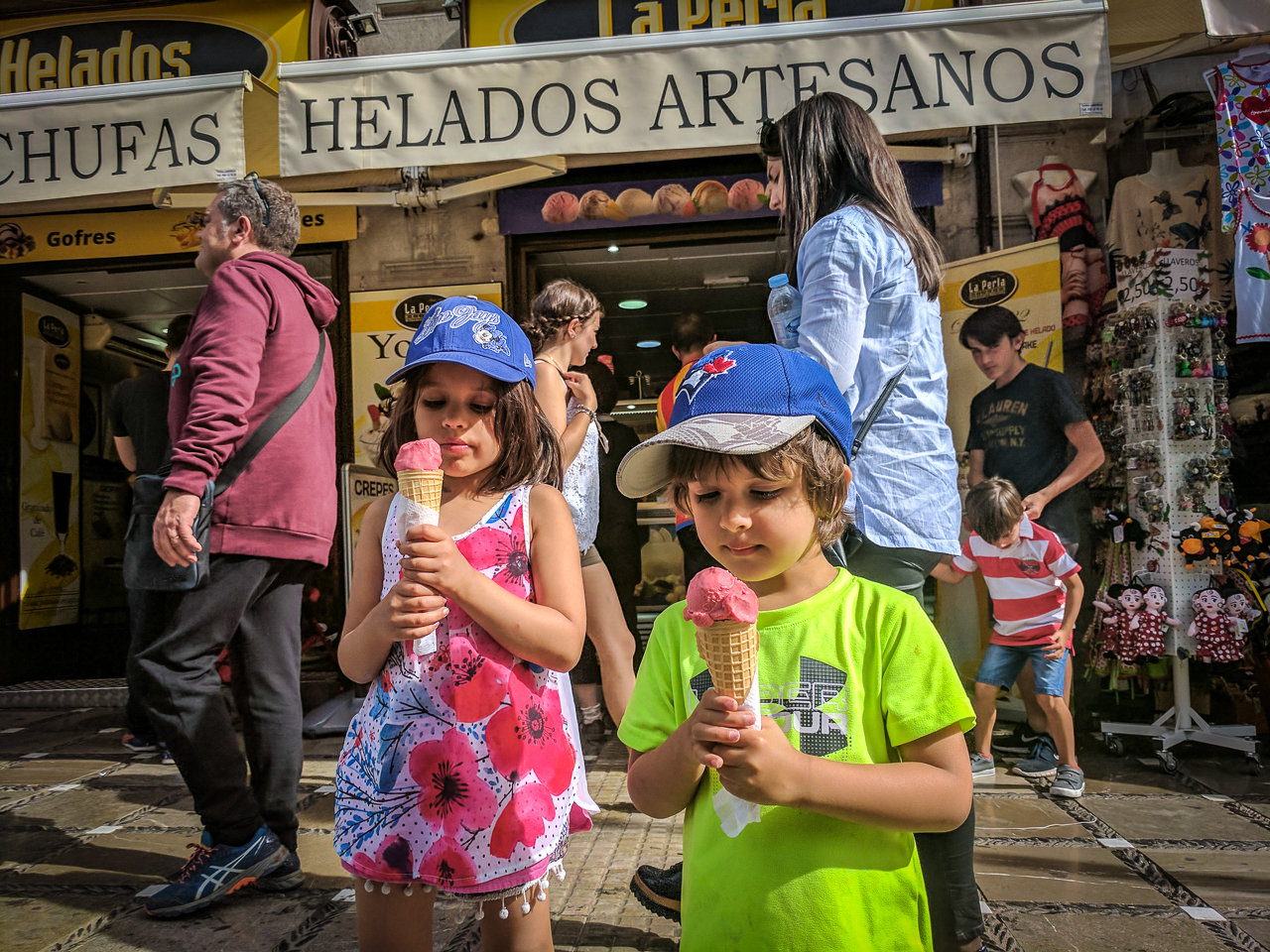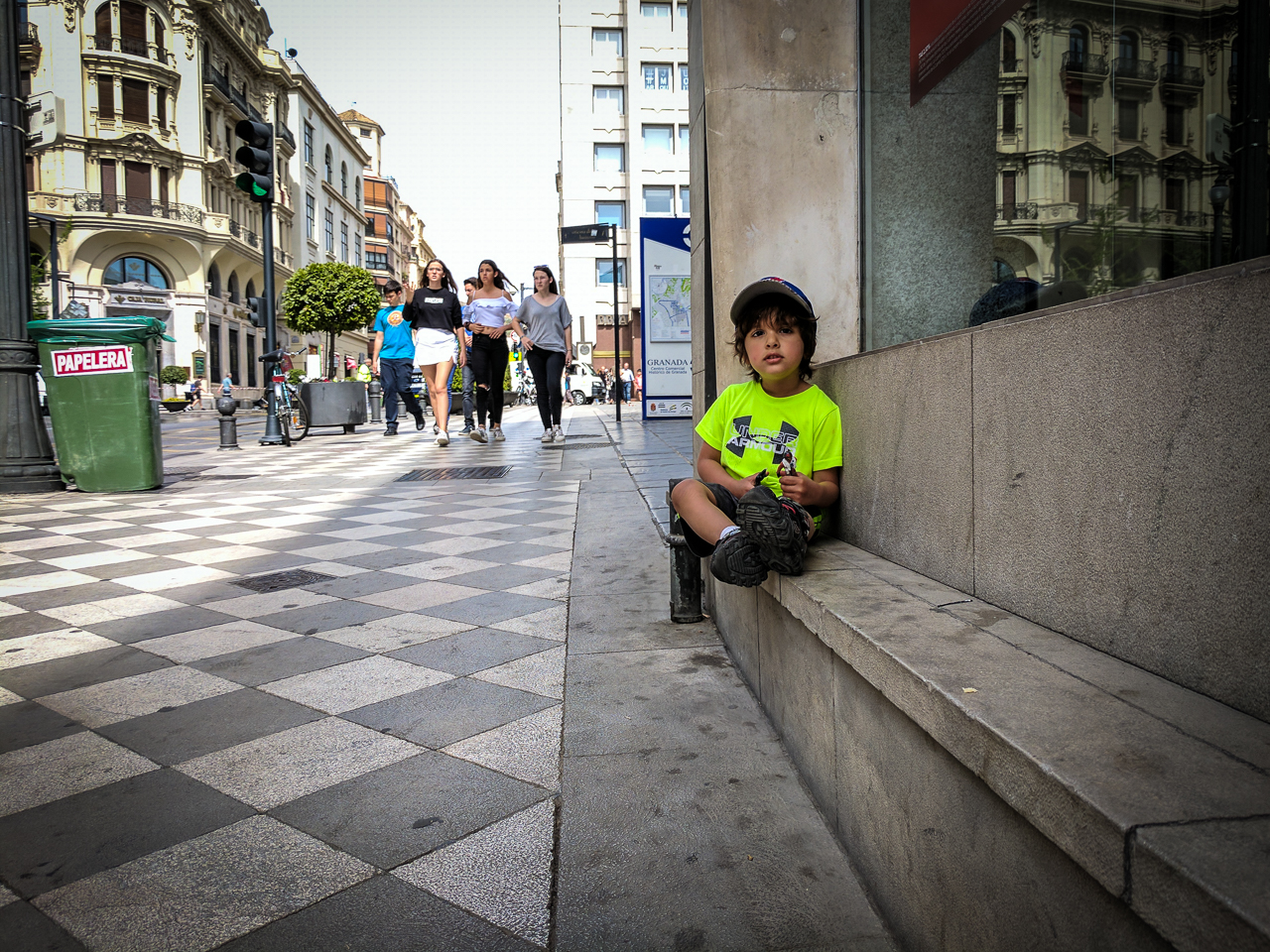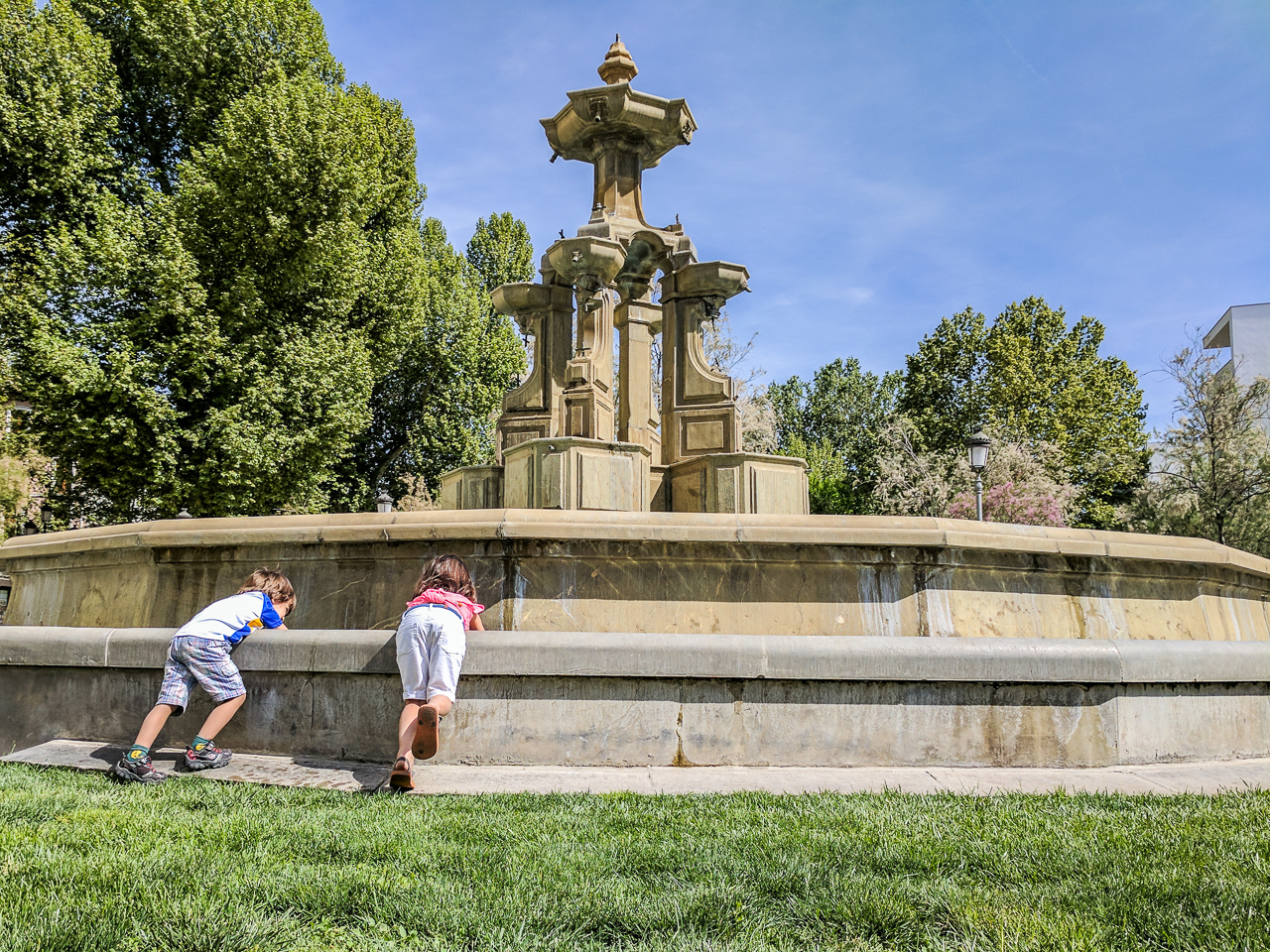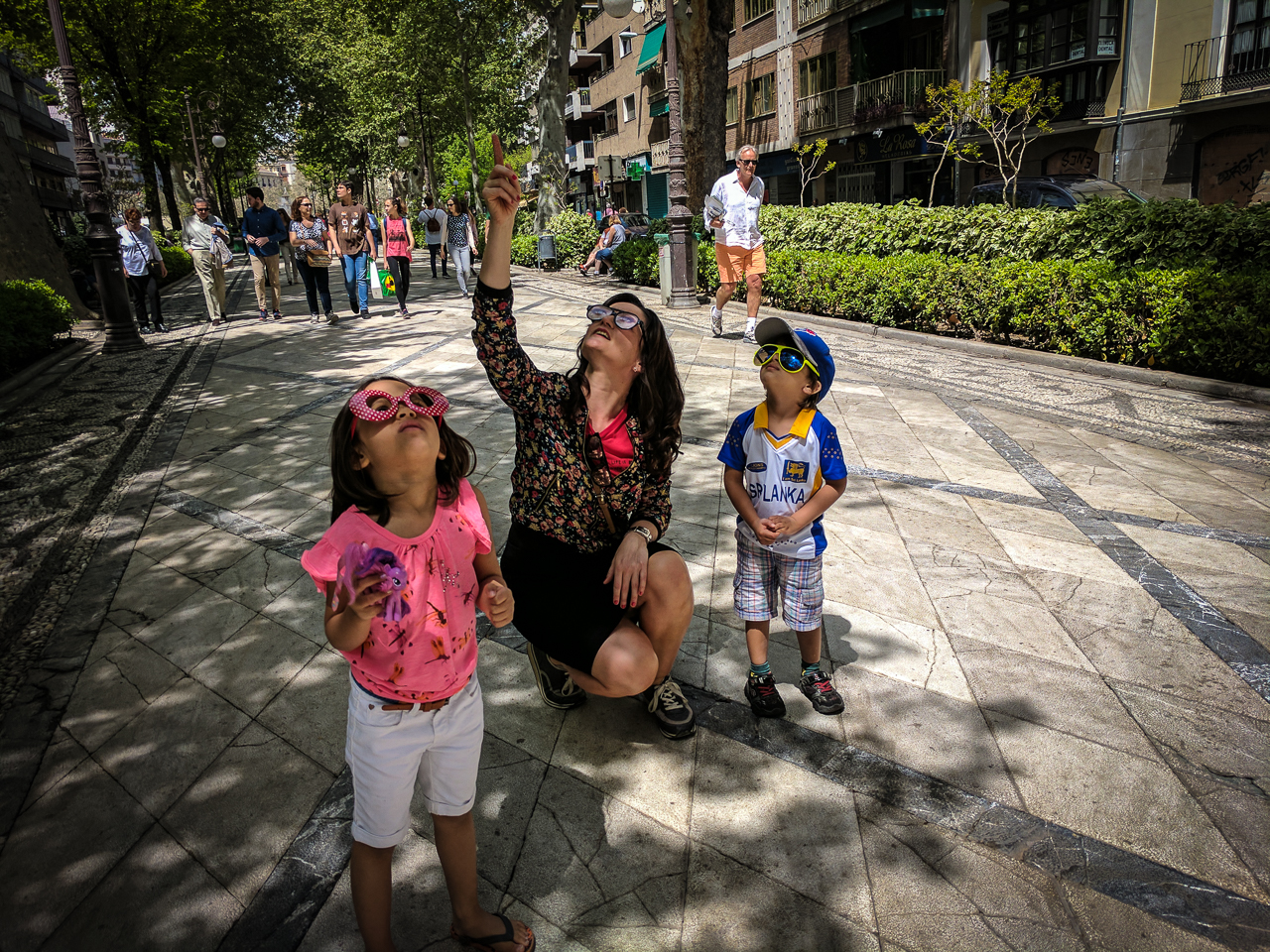 Click here to see our video from Granada. Be sure to check back each week for a new picture post from one of the 35 cities we visited in Europe and Morocco (wait until you see the Atlas Mountains). Click here For a complete summary of posts from our 148 day journey or here for our adventures in Spain.
This is the third post in our series. We recently posted our favourite pictures from the Spanish cities of Málaga and Ronda.