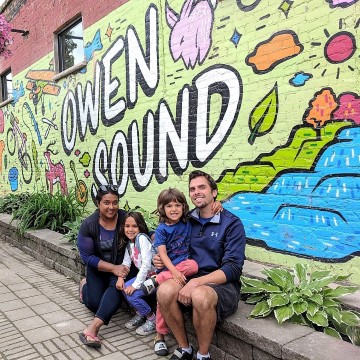 Earlier this summer we visited Owen Sound, a small city that's a two and a half hour's drive from downtown Toronto, to explore the outdoors. During that visit I also stumbled upon some discoveries that caught me by surprise. Many visit Owen Sound to explore the waterfalls in the area or to see the museums and explore the caves and parks. However, we also discovered that there's a thriving culinary scene in Owen Sound and was able to eat our way through our weekend and in doing so, we chatted with various locals and learned some interesting tidbits. I thought I'd share some of the things that caught me by surprise during our Owen Sound visit!
Did you Know that in Owen Sound, Ontario You Can Find…..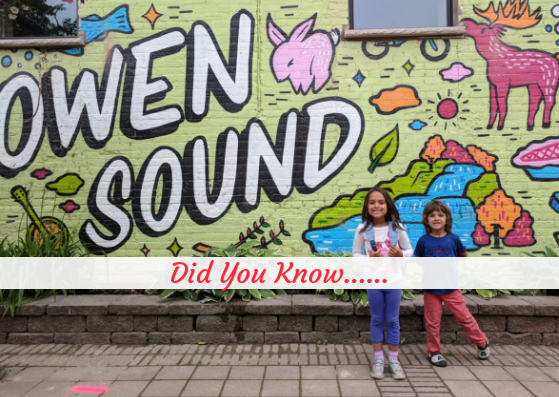 A Hot Sauce Scene?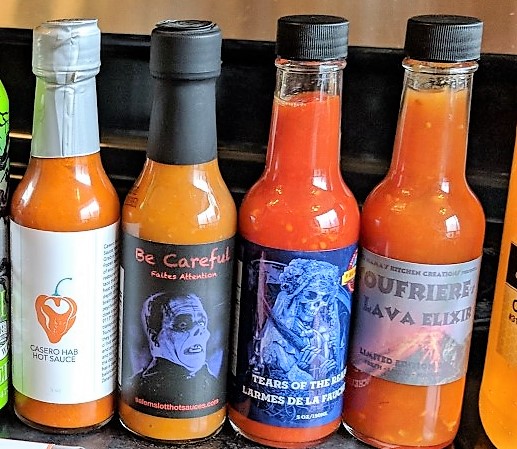 As you may know, Chris and I LOVE hot sauce and it's one of the souvenirs we bring back from our travels. So you can imagine our glee when we saw quite the collection on display at the Ontario winery we stayed in! Coffin Ridge carries a bunch of hot sauces, each with labels that suits the coffin themed winery perfectly! We then found one of my favourite hot sauces when we dined at Casero Kitchen Table. This family run Mexican restaurant sells their homemade Casero hot sauce so be sure to swing by and buy a bottle when you're in the area. As our weekend went on we spotted hot sauce bottles at various stores (even at the Big Bay General Store!) and restaurants in Owen Sound and learned that much thought goes into the labels as there were a few locals who were designing the labels for the various outlets. Hot Sauce is serious business in Owen Sound, even if no one mentions it until you ask!
Street Art?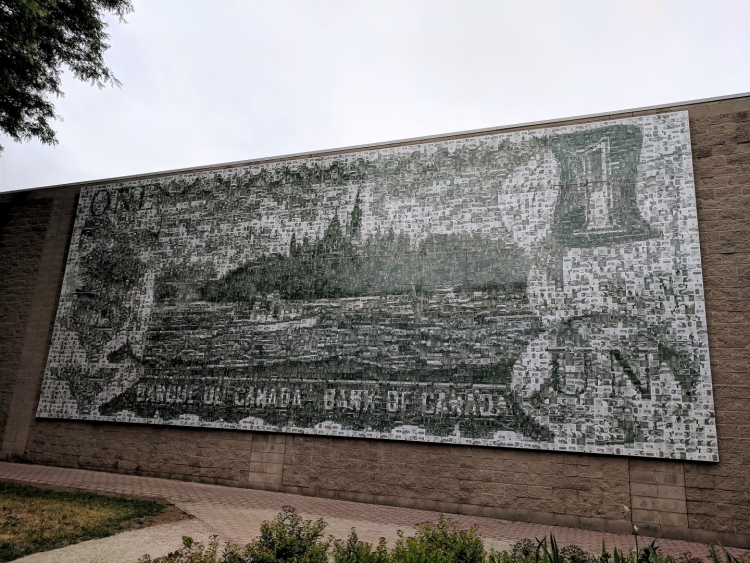 As we strolled through downtown we came across quite a few displays of street art that I didn't quite expect to find outside of a big city.  The alleyway right by Casero's Kitchen Table was filled with colourful murals and we even discovered the Koodo one which was gifted to the town by the cellular network. It made the perfect backdrop for a great family pic! The locals are very passionate and some are depicted on a mosaic that forms the Canadian dollar bill. Yes, there used to be a dollar bill back in the day! As you roam down by the water you'll noticed that artwork submitted by locals (including children) have been put on banners and mounted along the sidewalks. It was hard choosing which ones to photograph, that's for sure! Click here for a list of the murals in Owen Sound and to see where you can find them!
The Oldest Independent Toy Store in Canada ?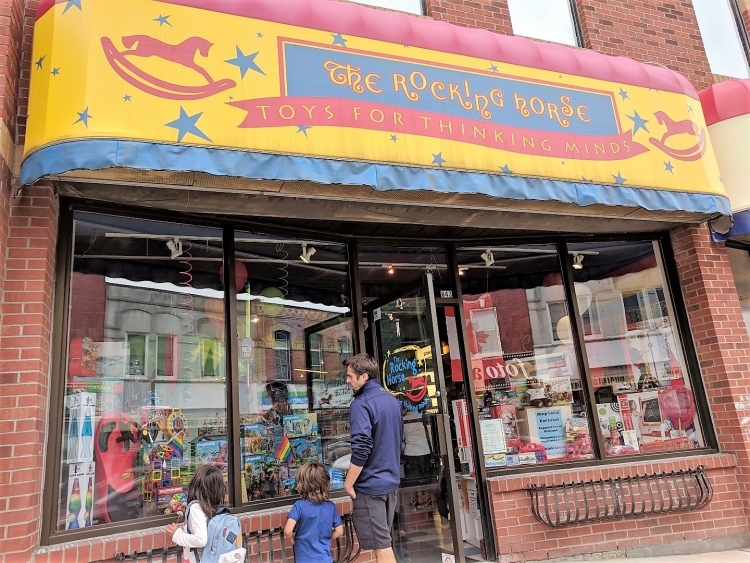 The Rocking Horse (toys for thinking minds) is the longest running independent toy store in Canada and has been around for over 40 years. Little Monkey and Baby Boy enjoyed walked through the store and using their pocket money to buy a couple things. What I loved about the store was that they carried some old school stuff like slap bracelets and wind up toys that I used to play with as a child (and no longer see in stores these days).
The Skipping Stone Capital of Canada?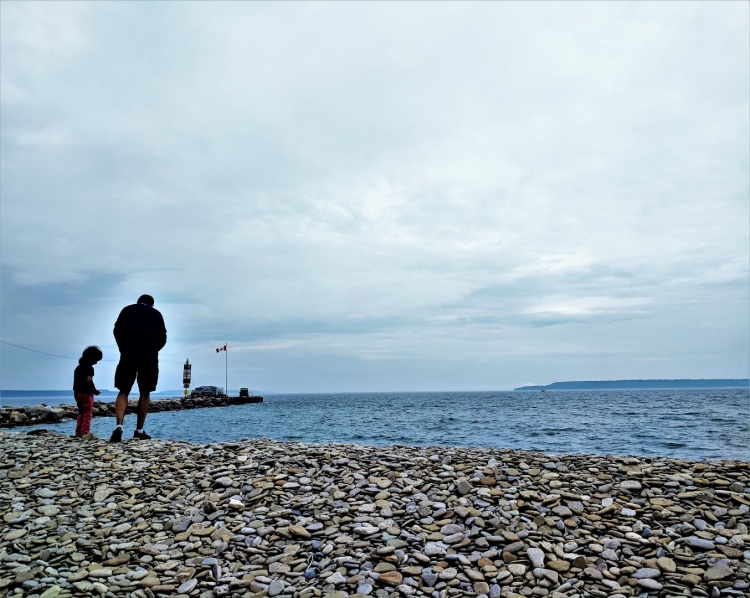 Yes such a thing exists and it can be found in Owen Sound! Big Bay Beach is where you'll want to take your kids to if they love throwing stones/rocks. Of course, my skipping stone skills are non existent but Chris' isn't too shabby. Grab some ice cream from the Big Bay General Store up the street before you head towards the water (if it's warm….or not!).
If you're planning to visit the Scenic City be sure to keep an eye out for these things and come back and let us know what else you discovered!