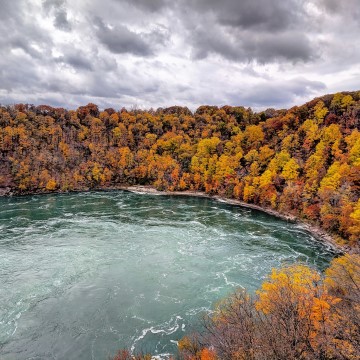 If you're looking for a romantic getaway in Ontario, the Niagara region is probably on your list. With good reason too! As you may know, my parents own a Bed and Breakfast in Niagara on the Lake and I'm constantly exploring the Niagara region which is why Chris and I were excited when Attractions Ontario invited us to show some of the romantic things to do in Niagara Falls to their audience. While my parents took care of the kids, we explored the romantic side to this breathtaking part of Ontario and shared our day with Attractions Ontario's Instagram followers.
Disclosure : This post is in partnership with Attractions Ontario but, as always, opinions are TOTALLY ours! 
Chris and I thought we knew about all there is to do in Niagara Falls, Canada but on this romantic getaway in Ontario, we discovered a couple Niagara area attractions we didn't know about thanks to Attractions Ontario. If you haven't heard of Attractions Ontario you should check them out because they have a great list of Ontario attractions and you may even luck out by discovering good deals for places you want to visit or experience. The Niagara region is fun to visit all year round but Fall and Spring are my absolute favourite because the tourists haven't descended and mother nature is showing off. During this visit we experienced Niagara Falls in all her colourful glory and while most things are absolutely kid friendly, it was lovely to be carefree and not worry about the little ones for the day.
Things to do in Niagara Falls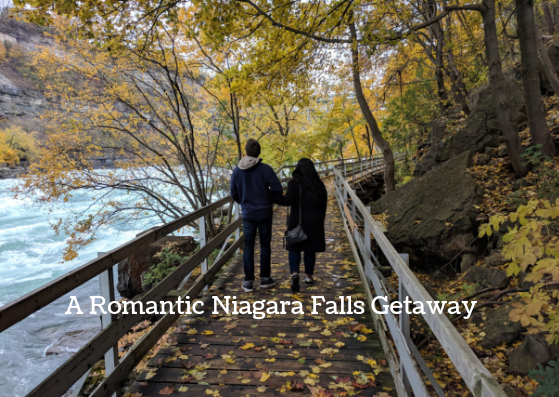 Niagara Falls has many attractions and it can be overwhelming trying to narrow down the best things to do. We visited Niagara Falls with a baby and have also visited Niagara Falls with toddlers but today, we're going to focus on the romantic side of Niagara Falls. Think leisurely walks and gorgeous Niagara Park views.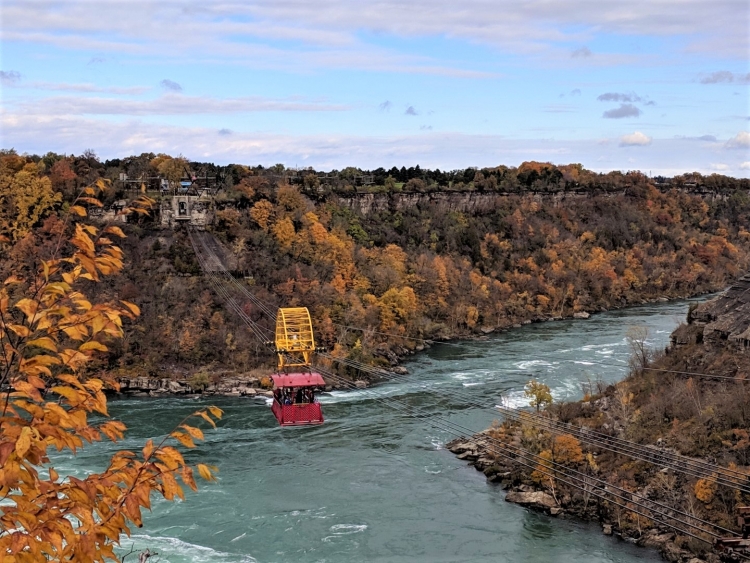 Whirlpool Aero Car : This is now one of my favourite ways to experience Niagara Falls. The 15 minute ride on this antique cable car gives you the perfect chance to snuggle up to your beau while you take in the spectacular views of the swirling Niagara Whirlpool and the Class 6 whitewater rapids of the Niagara River. This ride is only open between April and November and you'll be standing for the entire ride. You also have the chance to switch sides so you get a 360 aerial view but be sure to bundle up, especially if you visit during a cold day, as it can be windy!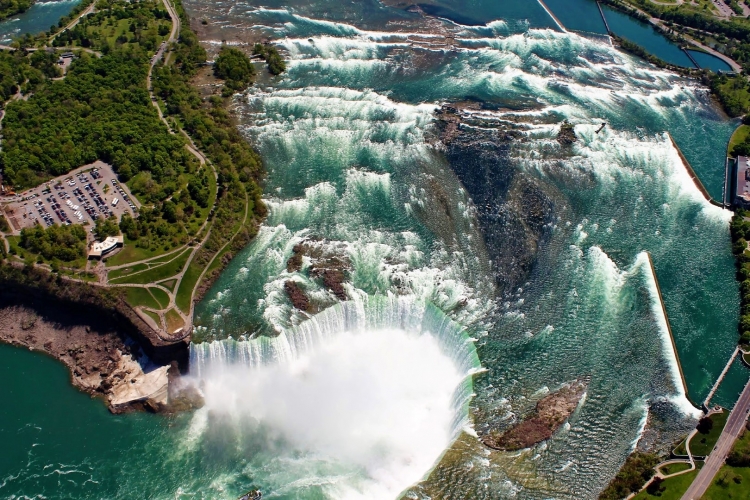 Niagara Helicopter : If you're planning a romantic weekend in Niagara Falls and want to splurge, this is your chance. Soaring above Niagara Falls is my favourite way to see the falls. We took a helicopter ride over Niagara when the kids were babies but I'd definitely put this on a list of romantic things to do in Niagara. They even offer weddings in the sky, if that's what you're after!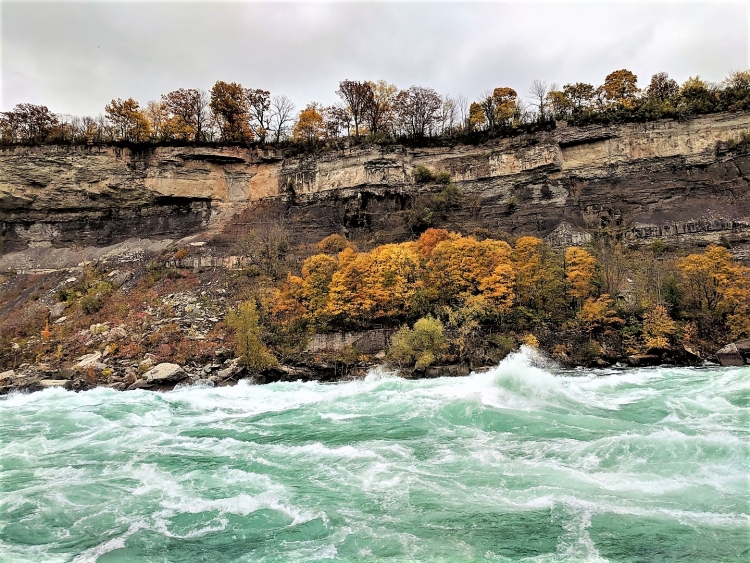 White Water Walk : To really feel the power of the rapids without getting wet, you will want to take a romantic White Water Walk stroll. On arrival (parking is free so don't pay for it until you visit the small convenience store/attraction entrance, where they will give you a parking pass) you will descend 70 ft in an elevator to the base of the gorge. You can walk along the Niagara rapids here and from the safety of the boardwalk and viewing platforms, you can marvel at the sheer speed and force of the rapids. A visit to the White Water Walk makes you realize just how powerful mother nature is and I stood there in awe of how quickly the water was moving.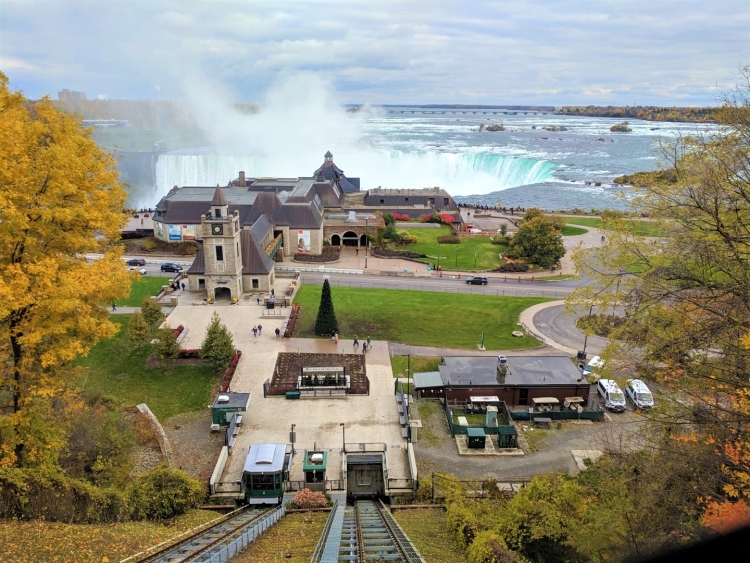 Falls Incline Railway : This was such a discovery!! I (and quite a few of you who follow me on Instagram!!) couldn't believe that this was the first time we used this railway. I'm so grateful for the Fallsview Hotel concierge who shared this tip with us. The Incline Railway took us from the main street (near the bus stand by the Fallsview Casino) to the Table Rock Centre (where there are quite a few Falls themed activities). Instead of walking 20 minutes in the cold from our parking spot to the Falls, this whisked us down (and back up) while giving us an unique perspective of the Horseshoe Falls. This is open all year-round and you can buy unlimited access passes as well.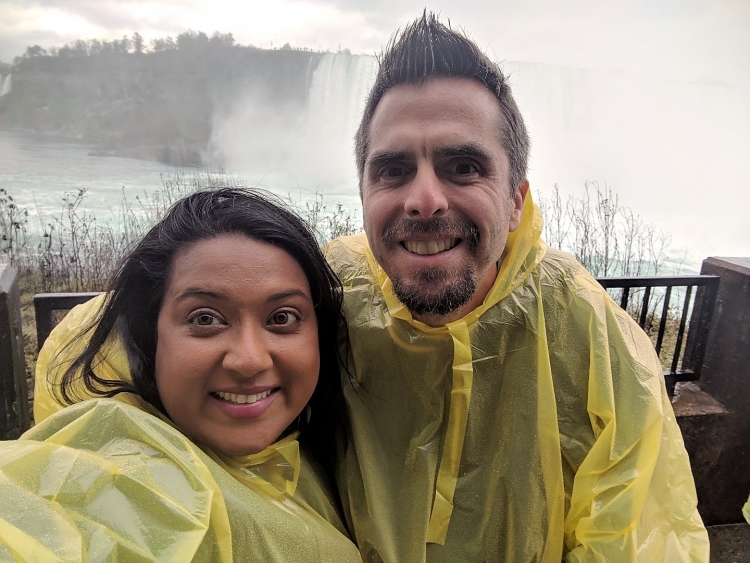 Journey Behind the Falls : It had been quite a few years since we visited the Journey Behind the Falls and so we were excited to return and get soaked! With no kids to run after, we donned our ponchos and roamed the 130 year old tunnels once we descended 150 feet below ground level. I actually took the time to read about the historical happenings and it was quite fascinating to learn about the daredevils who crossed the falls. The highlight here is standing on the lower observation deck and looking 13 storeys above to see the Horseshoe Falls tumble. You don't get fully drenched but you definitely get soaked and with all the mist around, you'll hopefully see a rainbow!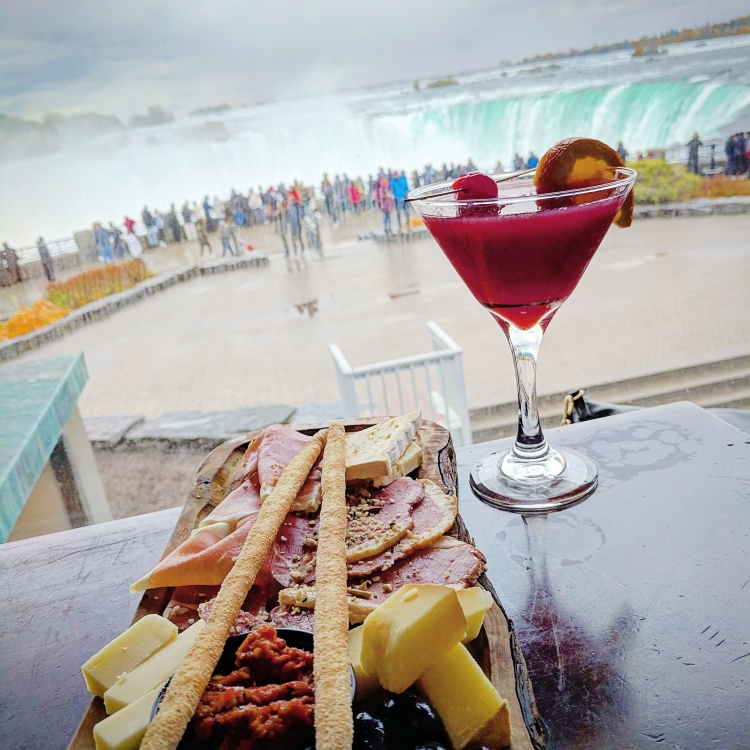 Elements on the Falls : After all those activities you're probably in need of a beverage and snack… At least we were! Luckily the Table Rock Centre is also home to a restaurant and from here you can see Niagara Falls as well. If getting wet isn't your thing, you can easily sip a cocktail and enjoy the view from the comforts of the Feast ON certified restaurant.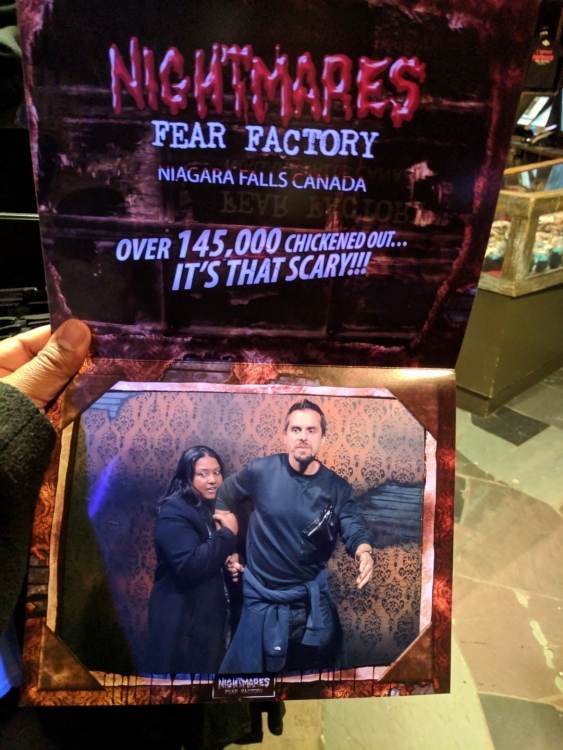 Nightmares Fear Factory : I know Halloween is over but we couldn't help ourselves. I was pretty excited to visit this one and timed it around dusk for an extra spooky vibe. Clifton Hill is filled with many attractions and most are family friendly but Nightmares Fear Factory Haunted House is not recommended for kids under 7 (we saw young kids but honestly, ours would have freaked out) so Chris and I thought it would be a romantic thing to do. All I can tell you is that I was legit scared (I didn't even know the picture above was being taken, so that isn't acting right there!) at certain points. They've done it well and it involved the two of us walking through a multi-story pitch black house hand in hand. Things got spooky and if you're claustrophobic, you definitely want to avoid this one. For us, it was something unusual we wouldn't have done if the little ones were around and because of that, we had fun.
Niagara Falls is home to many attractions and it isn't easy narrowing down the best ones but the above are our choices for a couples getaway. Niagara Falls is known as a honeymoon capital so it should come as no surprise that there are plenty of ways to spark the romance. Of course, given our love for Niagara on the Lake, we'd like to suggest a visit to a winery as well. On this visit we enjoyed an hour long private tour of Konzelmann Estate Wineries. Not only did we learn about the history (they're one of the oldest wineries in the area and the only one with a water view) and the intricate production process but we also ended it all with an educational tasting in the private cellar. It's a perfect way to start or end your visit to the Niagara region and while you can join the public tours, the private ones are definitely more intimate and will give you a chance to tailor the tour to answer your questions. I also heard that they offer a junk food tour which sounds very intriguing! If you have a few more days, here are some of the best things to do in Niagara on the Lake.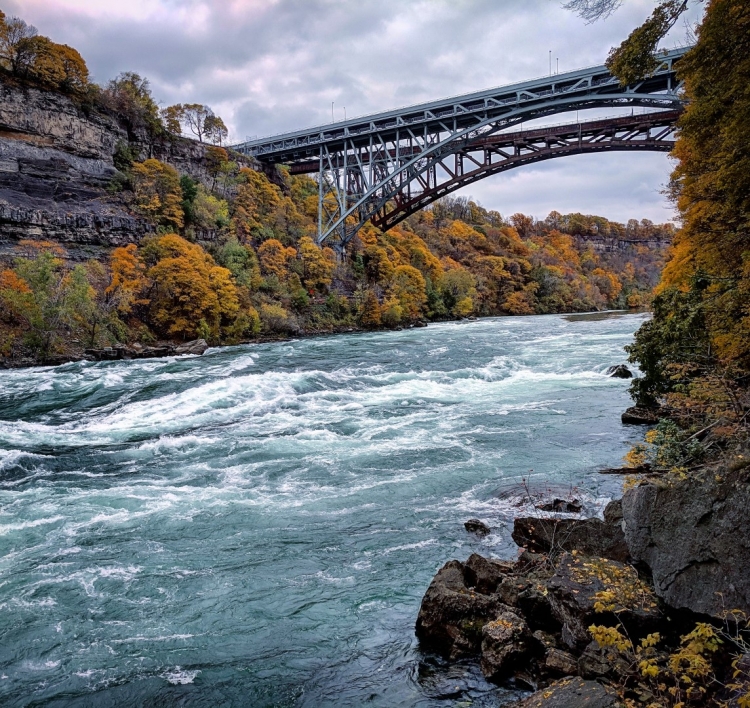 As we're entering the snowy cold months, I'm left wondering if we'll see a frozen Niagara Falls like we did a few years ago. I didn't even know that the Falls could freeze like that and it was a beauty to behold! For more ideas on fun things to do in Ontario, I hope you'll check out Attractions Ontario's list of ideas.