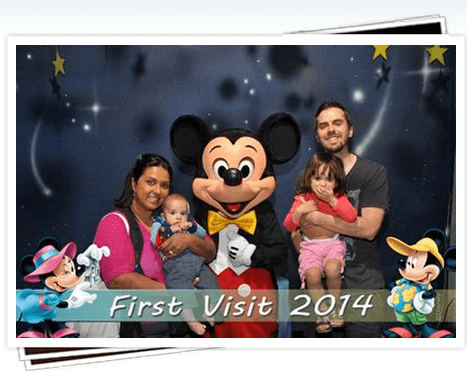 If your were wondering… Disneyland Los Angeles is extremely toddler and newborn friendly! Ofcourse the hubs and I would have preferred some adventurous rides but we agreed to explore Disneyland as a family without splitting up or taking turns, so that's just what we did.
We're late risers so we only got to the magical place around noon but given that we were visiting during the winter, the lineups were hardly noticeable. The only down side of visiting in January was that a couple popular rides were closed for upgrades and maintenance. The hubs was very excited for It's a Small World and Nemo but unfortunately we weren't able to take the Little Monkey or Baby Boy on those. That's okay though because we'll definitely be back!
Disclaimer : We received complimentary tickets but as always opinions are totally mine! 
There's many gates to enter the park so don't focus on the very first line up you see…walk a bit further and you'll be sure to find some that aren't as busy. From the moment you enter Disneyland to the moment you leave there's a plenty of friendly faces to offer guidance and advice on anything and everything you'd need. Given that we had a newborn and a toddler we had to be selective on which rides we went on. Nothing too dark or too fast was our goal. Disneyland has plenty for those of all ages so it was easy for us to explore and enjoy in the 7 hours we were at the theme park.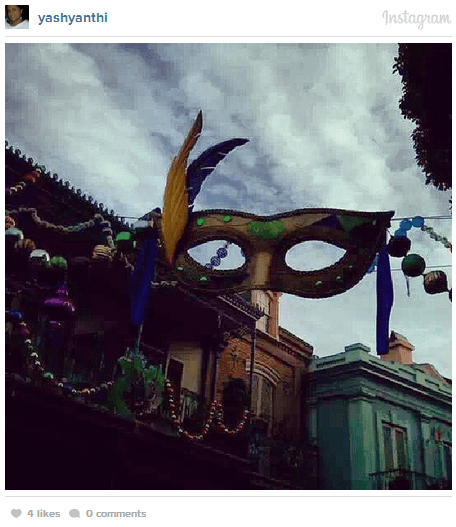 The theme park is extremely stroller friendly and you can rent strollers should you wish to do so. However it is on a first come first serve basis so we had rented our double stroller from City Stroller and it was easily identifiable amongst the many strollers in  the designated parking lots. While it isn't recommended that you leave belongings in the parked strollers, it was definitely very handy not to have to lug the diaper bag or extra gear when we stood in line. Not once did I feel unsafe about leaving the random items in our stroller.
There's a great baby room towards the Main Street entrance – everything from  bottle warmers to a nursing station. However by the time I decided to visit it I was at the opposite end of the park so unfortunately I don't have any pictures to share. As usual I took two bottles of pumped milk with me and it was easy to feed Baby Boy as we stood in line. He was in the Bjorn for the entire day as I didn't want to wake him from his slumber as we popped between rides and attractions.
When it came to the rides the Little Monkey LOVED Dumbo the Elephant, the Pirates of the Caribbean and of course the King Arthur Carousel. We took her on the Mr. Toads Wild Ride and it was dark and a bit bumpy which scared her initially but she soon came around. I thought it was a great way for her to test out her future love for roller coasters! On the day we went we didn't have too many lines to battle with, on average we spent about 15 minutes in line for each ride. Dumbo was the only exception where it took us half an hour. Not bad at all considering the fact that on my previous visits I've spent up to two hours for certain rides! Pirates of the Caribbean was a breeze to get in to! When does that happen? Yes both toddler and newborn were mesmerized by the songs and displays there.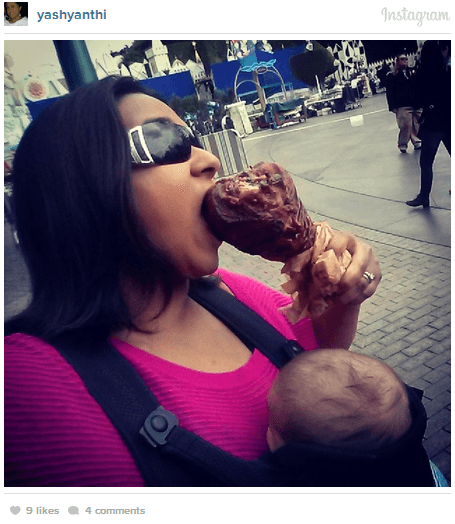 There's many shows and the hard part was figuring out which ones to see! We attended Mickey and the Magical Map and it was a great opportunity for us to rest after all the running around. I also managed to get my hands on the large turkey legs and we feasted on it during the show. Another great ride to unwind at was the Mark Twains Riverboat. We went to the top and had a great view and breeze (remember we were going from -25 C weather to 17C weather so every bit of warmth was enjoyed!).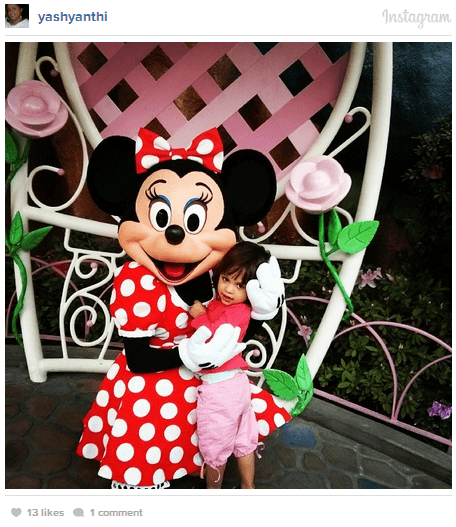 There's characters throughout the park but be sure to grab a schedule at the start of the day so you know who's where and when. The character meet and greets are well structured but be prepared on occasion to tell the little ones that sadly so and so is tired and was heading for a nap! Mickey and Minnie each have their own homes and everything is up for touching and playing with – great for toddlers! We got pictures with both and Disney has a great online photo portal that gives you access to professional photos. Great option!
Since we had just nibbled on a few things as a brunch substitute we decided to stop for a full dinner and stumbled upon the Blue Bayou restaurant. If you're smart you made reservations at the start of the day but if you were more happy go lucky like we were you went and waited 20 minutes for a table. Ofcourse we totally lucked out because after they accepted us they closed all walk-ins! Dinner was cozy and romantic as we were in a candle lit environment enjoying traditional Cajun influenced fare. Yes there were plenty of kids around us but none were wailing. Disney really is a magical place! Oh and by the way… no booze on the property.
After dinner we swung by the Tiki Room and luckily the next show was about to start. We tried about three times before we finally came at the right time. Waiting around for twenty minutes between shows was not something we wanted to do, so we went on another ride each time and ofcouse came back to miss the next show! The Tiki Room is very relaxing and a good way to calm the kids after all the excitement and magic.
That was the last thing we did before we left Disneyland but completely lucked out by catching the tail end of the parade. We were very grateful for this because we hadn't see any of the princesses all day and we finally had a chance to show her "Cinderbella" !
If you ever wondered about Disneyland being toddler and newborn friendly, let us tell you that the answer is a full on YES! To enjoy the day our advice is to narrow down a few rides and shows to attend and to ensure that there's down time to unwind from all the stimulation and excitement. The newborn is going to be asleep for the most part and any rides that the toddler can go on, so can the newborn. They won't remember a thing. The toddler on the other hand will go on to tell the tale of meeting Mickey and Minnie for weeks to come, boasting proudly that they've even been into their houses! Disneyland comes with a price but that price brings along a lot of magic and memories that will last for years so it's definitely worth taking the tots. I'd like to say "we're done with Disneyland" but I'd be totally lying. I'd go back. Sooner rather than later.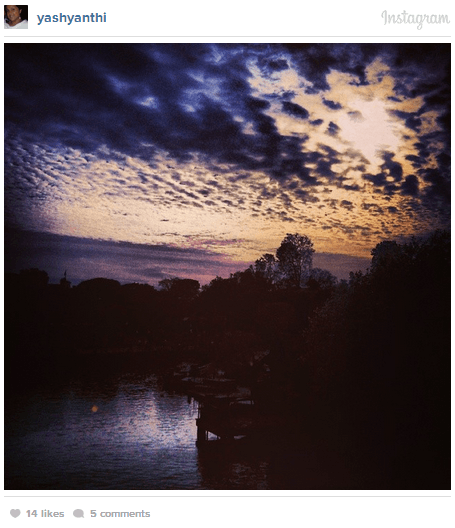 There's magic everywhere you look and I found some very serene spots and views that aren't your usual Disney themed captures. This photo here was taken on the Mark Twain ride and it is one of my favourite Disney pictures! As part of IGTravelThursday we've included some of our Disney themed Instagram pictures and don't forget that if you're in Toronto you can win tickets to see Mickey on his Rockin' Roadshow!