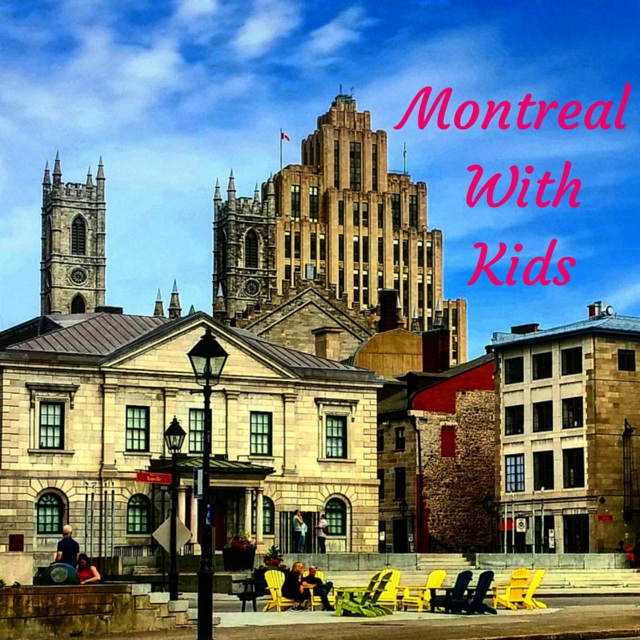 We've been to Montreal quite a few times and this was our second time with kids. Montreal is a spot where one goes for good food, drink and festivals, in my opinion. The city is alive with merriment no matter when you visit but the summer is an extra special time. Our June trip was mainly because of the famous beer festival but there's so much more the four of us got up to during our three day visit!
Where to Sleep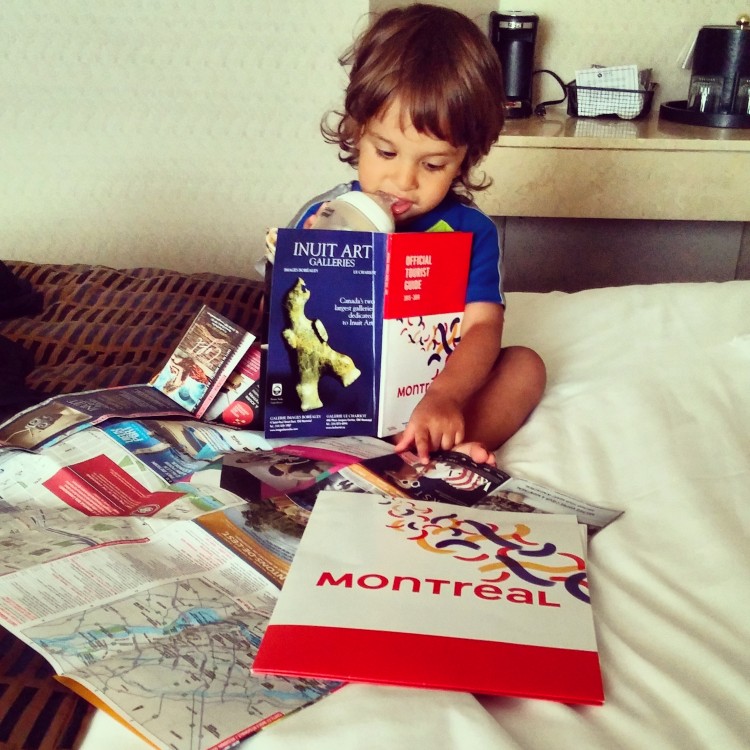 There's many spots to sleep at in the 19 Burroughs that form Montreal but I highly recommend the downtown core or Old Montreal for easy access to the attractions, restaurant explorations and of course the many festivals. The Montreal tourism board offers quite a few family friendly hotel packages which come with a Family Pass. This pass is great because up to two children (12 and under) get in for free with the purchase of one regular-priced adult ticket at select attractions. Most hotels also offer free breakfasts and gifts for little ones, which is always a big hit! Public transit is easily accessible but we found that we walked everywhere and Uber-ed back at the end of the day.
Where to Dine 
This city has so much to devour that you'll be earning to come back before you even leave! I find that Montreal is one city that EVERYONE has a list of must eats for. Over the years we've tried quite a few spots and on this trip we visited some old faves but also discovered some new spots.
Au Pied De Cochon : Hands down my favourite spot in the city, now that I discovered it on this trip. I'm so glad the hub's friends made reservations for us at this spot! They had a high chair for Baby Boy and we stayed late into the night, which is a treat in Montreal where they kick kids out of bars at 9 p.m. If there's one spot you MUST visit, this foie gras heaven is the one for meat lovers such as us. Seafood lovers would be just as pleased as they have an ever revolving daily seafood menu.
Ceviches Montreal : We stumbled upon this cute little family owned spot by accident and I'm so glad we did! They had puzzles for Little Monkey, a high chair for Baby Boy and plenty of delicious dishes. The build your own Ceviche dishes were our faves because of the freshness. Montreal definitely has some very fresh seafood!
Schwartz's : A true Montreal institution, the Hubs ensures he makes a visit  here on each and every trip. This time around we didn't grab a sandwhich as usual but instead got our meat vac packed to bring back to Toronto. There's always a line up and our double stroller would have been a tight fit here so I stood outside with the kids, enjoying the street festival while the hubs went in by himself.
Jardin Nelson : This cute little bistro in Old Montreal is a the perfect stop for lunch in the Old Montreal area. We sat on the terrace and enjoyed some live Jazz tunes while the kids enjoyed the feel of being outdoors (but really we were inside!). The hostesses were kind enough to store our double stroller for us. bring a high chair for Baby Boy and plenty of crayons for Little Monkey. The Tartare was a personal favourite here.
Olive et Gourmando : If you're walking around and see these guys be sure to grab an Almond Croissant and a cup of coffee or hot chocolate. There's no going wrong with any of their baked goods for breakfast! It's quite busy so I wouldn't recommend trekking the stroller and kids in here but definitely great for a grab and go.
Where to Play
As I mentioned previously, Montreal is more about the festivals and events than anything else. This city is home to so many music shows and exhibitions that many of our friends visit this city a couple times a year. However there's a few other things we discovered as well.
Festivals : We've already shared our love for the street art, beer and the music festivals we stumbled upon on our three day visit and highly urge you to check out the tourism board's site to learn about what is happening during your visit. Most of them welcome families and is a great way to explore some new experiences during your travels.
Montreal Science Centre : Our kids love the Science Centre in Toronto and we discovered that they were huge fans of the one in Montreal as well. I thought they'd be tired after an entire morning of touring around the city but, nopes! They played in the toddler/pre school area and made new friends as they discovered various kid friendly science builds in the area. If you need to do a diaper change this is most definitely the spot to keep an eye out for!
Notre Dame Basilica: As you know, I love visiting Churches during our travels and this one in Montreal is absolutely magnificent. There really is no excuse to not go in here. Little Monkey and I went in while Baby Boy and the hubs played by the fountain across the road and we were both smitten by the colourful mosaics and original organ. Well worth the $5 to enter and if you time it properly you can even enjoy a guided tour.
Tours : If you have the chance, definitely explore the city's many free walking tours or hire a guide who will escort you to the spots that interest you. We enjoyed a personal tour with Spade and Palacio and got a view of the city we never knew about. Our guide walked with us everywhere, stopped for Little Monkey's ice cream session and even helped us with our stroller! My favourite part was being shown an old bank where you can now wander in freely at all hours. Oh and if you walk in during the early hours of the morning, there's a good chance you might hear some classical music being played!  A food tour in this city is next on my list!
Montreal is super fun from spring to fall and while it is a winter wonderland as well, I  think families will enjoy it best during the warmer days. If you haven't visited Montreal yet, be sure to get out there to explore the street festivals, the art work and the fine cuisine. These French guys know how to live and enjoy life!