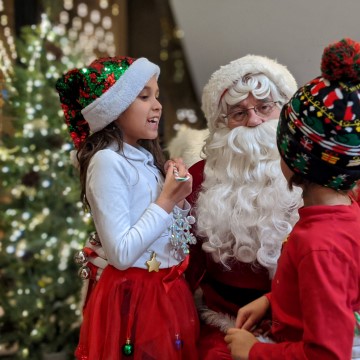 It's that time of year when parents all over are scrambling to find the perfect gifts for the kids. Never mind fulfilling those Santa wish lists! We've told our kids to ask for three items from Santa and over the years Santa has been bold enough to leave a letter behind saying certain toys weren't gifted because they weren't the best behaved (or still in Diapers). I have a feeling that Santa's going to do something similar this year as well! Fret not though because this Santa's going to be good to you and give you a chance to win one of two prizes, a Blinger (read on if you're wondering what the hell that is!) or a Roku Streaming Stick+.
Disclosure : We received the giveaway items as samples but, as always, opinions are TOTALLY ours!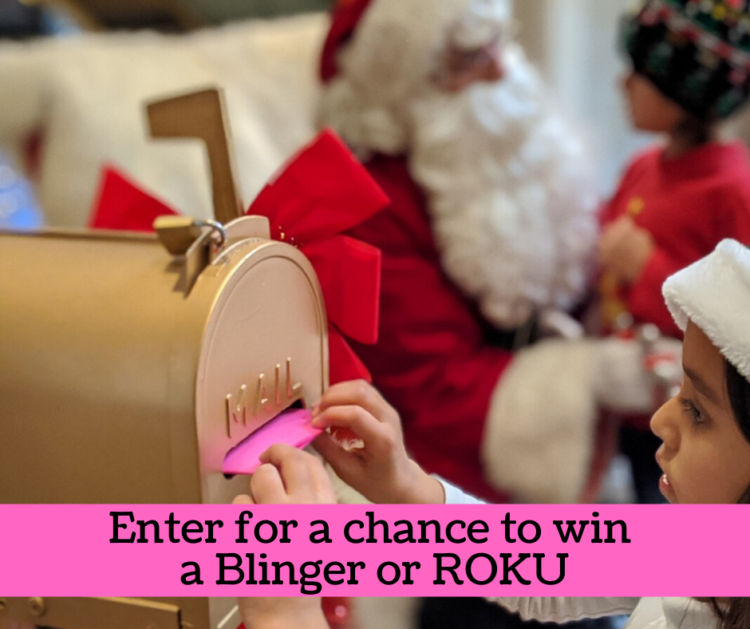 With less than a week left until the big guy comes for a visit, we finally got around to dropping off the kids' Santa letters. They both wrote their letters about a month ago but while Little Monkey kept hers safely, Baby Boy misplaced his and wrote a new one. Now the challenge is that he also changed his mind! Swapping out his LOL Boy, car and McDonald's gift card for a Nintendo Switch is just evil I reckon! Don't you?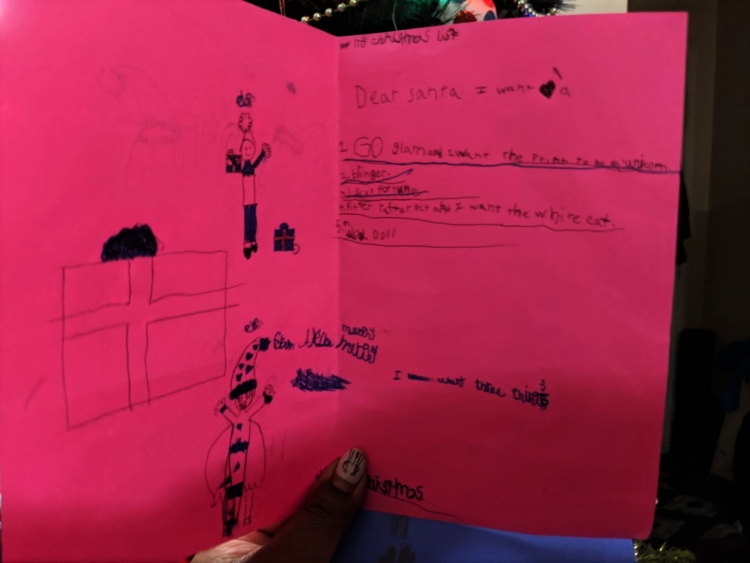 I was actually pretty impressed by Little Monkey's Santa Wish list because I feel like it really captures some of the cool toys that are out this year for 8 year old girls.
Go Glam Nail Set (obviously unicorn stickers are needed)
Lucky Fortune Cookie Jewelry Box (this toy isn't out yet but I did find it online)
Pitter Patter Pets (they are cute and will walk with your child but the cat is no where to be found-elephant looks cute though!)
LOL Dolls (this fad is not going anywhere!!)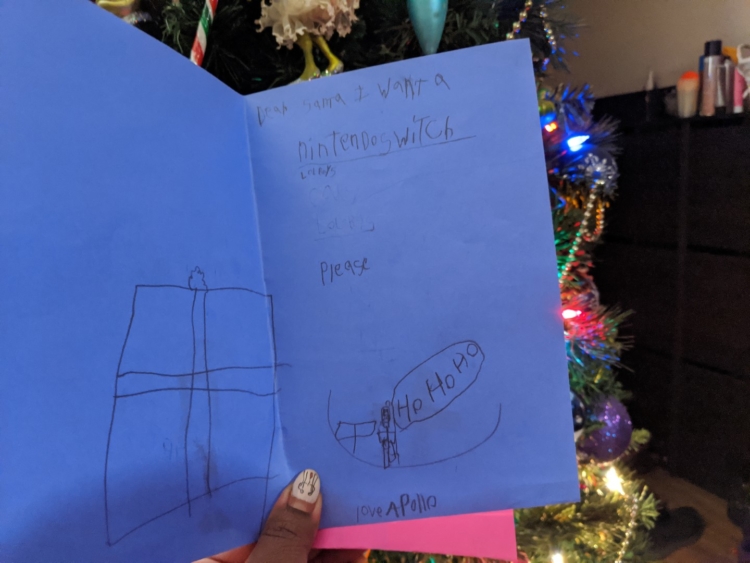 Last week  we swung by the Chelsea Hotel and met the jolliest Santa who took their letters.  I quickly realized that Pitter Patter Kitty no longer exists so I came up with the idea of reminding her that Santa only brings three items and anything extra would be a surprise. She decided to highlight her top  3 and luckily the Pitter Patter Pet didn't make the cut (phew). I'm not sure what we're going to do about Baby Boy's new list but I'm caught up on Little Monkey's (even though that Go Glam nail set was hard to find). I'm personally excited for the Blinger because you can bedazzle anything and everything! From hair to shoes, kids (and their moms) can add some sparkle to anything their hearts desire.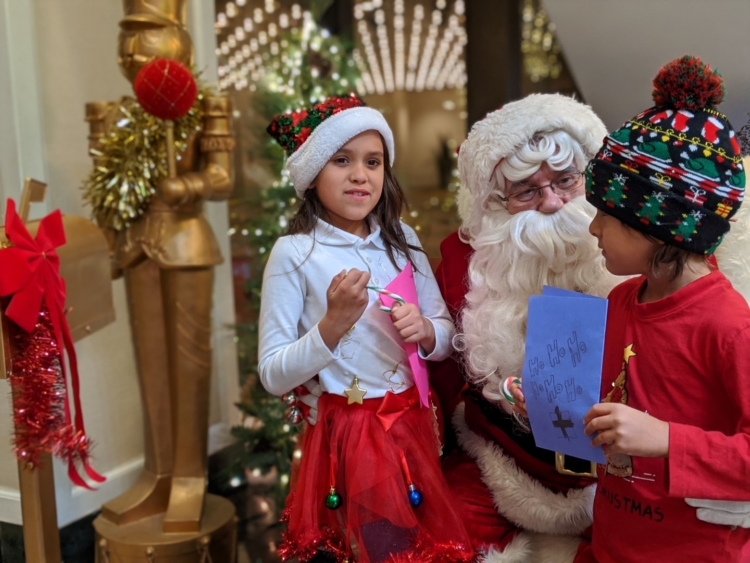 The Blinger set comes with a Glam Styling Tool and 75 Gems. Depending on how crazy the kids get, you may need to buy a few refill packs which come in various colours. Little Monkey discovered Blinger the week of her birthday when we were at a toy preview and tried it on her hair. She actually kept them in for 2 days by not washing or brushing them out!  It's similar to the rhinestone stickers you can buy at the dollar store but Binger makes it much easier to attach it on to various items. Once you're done, just peel them off. No sticky residue! It's available in various spots such as Toys"R"Us, Amazon, Costco and Canadian Tire, to name a few. Enter below for a chance to win one!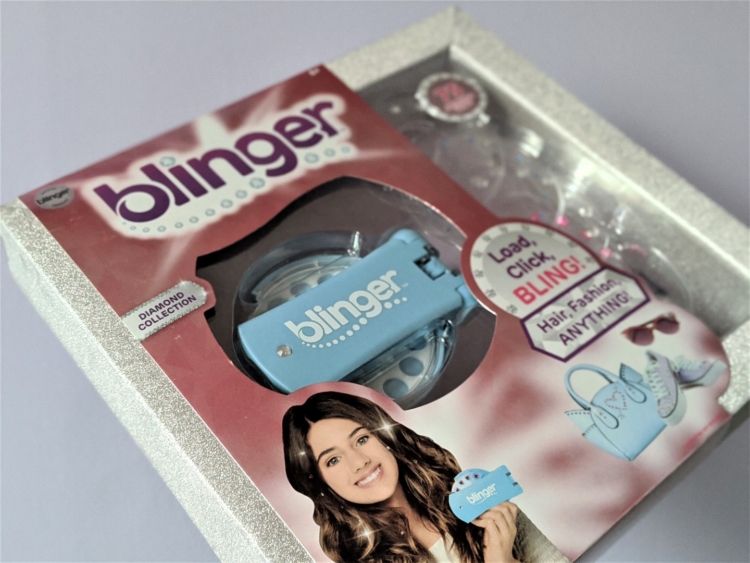 If anyone's wondering, my Santa list includes a housekeeper, a new bathroom and maybe 300 additional square footage for our condo! Oh and a couple around the world tickets! All jokes aside, I don't want you to just win a toy for your kid. That's not what we're about here after all. I'm thinking about you and all the travels that await you in 2020. If you're like Chris and I, after a long day exploring a new city, we like to relax in bed catching up on our favourite shows. Most hotels don't have the greatest cable packages and because we don't want to hover over our ipads or laptops, we travel with the super tiny ROKU Streaming Stick+. The ROKU stick is small which makes it easy to toss into your purse or suitcase when travelling. It also enables you to cast your favourite streaming networks onto any tv, easily. You basically plug the usb in the tv, connect to the internet, and start streaming by either using the remote or the ROKU app on your phone. It's as simple as that. Good luck!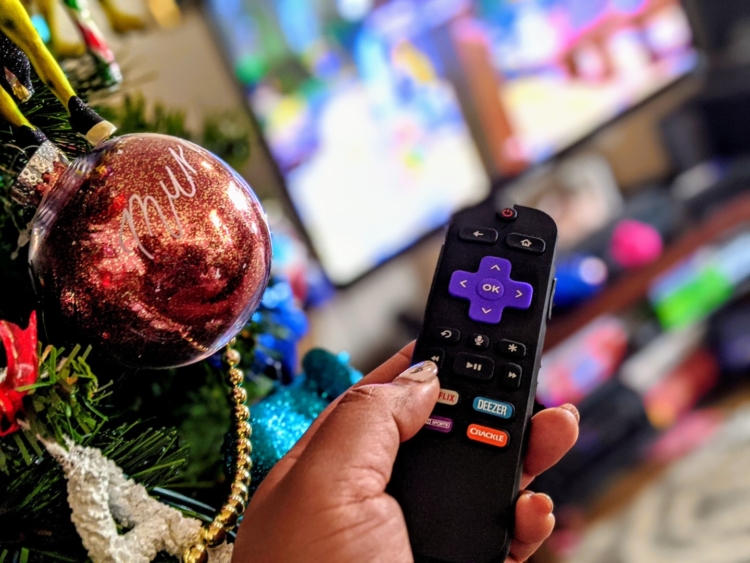 For a chance to win a Blinger Set OR a ROKU Streaming Stick+, enter below! Please note that we will pick a winner on December 23rd but that you will not have the prize in hand for Christmas day, it will be mailed out to you in the new year.