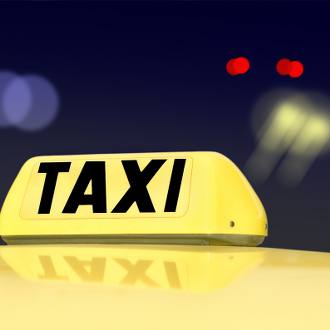 [Updated February 15, 2018]
We all are well aware that car seats for the little ones are mandatory  in North America and trust me, I have no problem with it. It's sad that those car seats do not look comfy…especially the infant ones, but safety must come first. I don't drive and being hardcore city dwellers, our family does not own a car either. Walking or taking public transportation is our preferred method of getting around Toronto.
That said, we do take cabs on occasion. This week our family has the pleasure of hosting a good friend and her precious bundle of joy and the topic of a car seats when travelling in Toronto arose.  I enjoy travelling without a pram or car seat, but we did take a car seat on our recent trip to Newfoundland (even though on arrival we found out that you can request for a taxi with a car seat there). In Toronto, that is unfortunately not the case.
Having called the main Taxi companies about travelling with kids, I was given some contradicting information. Most of them stated that their fleets don't have car seats and that since taxis are public transportation, very similar to the TTC streetcars and buses, there is no legal requirement for infant passengers to be in a car seat in a taxi. In case of an accident, I was told that the onus is on the parents and neither the taxi driver nor the cab company are responsible. One company highlighted that in the event of being stopped by the police, the parents would be fined (not the driver nor the company). However, they indicated that not once have any of their 2000 odd cars been ticketed before for not having kids in a car seat.
The questions still remained for me. Is it legal to travel in a Taxi without a car seat ? Is it a fineable offence to take your child in a taxi without a car seat? I decided to call the City of Toronto's Licensing Services, the Municipal Licensing and Standards administrative offices. After a thirty minute wait, I finally got my answer from a very helpful lady. She informed me that, NO, you do not need a car seat in a taxi but it is, of course, encouraged. It is not a fineable offence but the passengers are liable in case of any emergencies.
So there you have your answer… legally, you do not need a car seat… but it is in everyone's best interest to have one since we've all been chauffeured by a crazy cabby in Toronto.
Are Car Seats Required for Ride Sharing Services?
Yes. We recently reconnected with the City of Toronto's Licensing Services to inquire about using car seats in ride sharing services such as UberX, Lyft, and InstaRide. The office informed us that car seats are required when using these services. Based on The Highway Traffic Act, taxi drivers are exempted from having car seats, but this act does not extend to ride sharing.
How to get Around Toronto with Kids
If you are looking for more ways to get around Toronto with kids, check out our summary of Toronto's transit options. One great option we have recently found is our portable mifold booster seat, which is small enough to fit in a purse or backpack and will help to keep your child safe with travelling in a taxi.