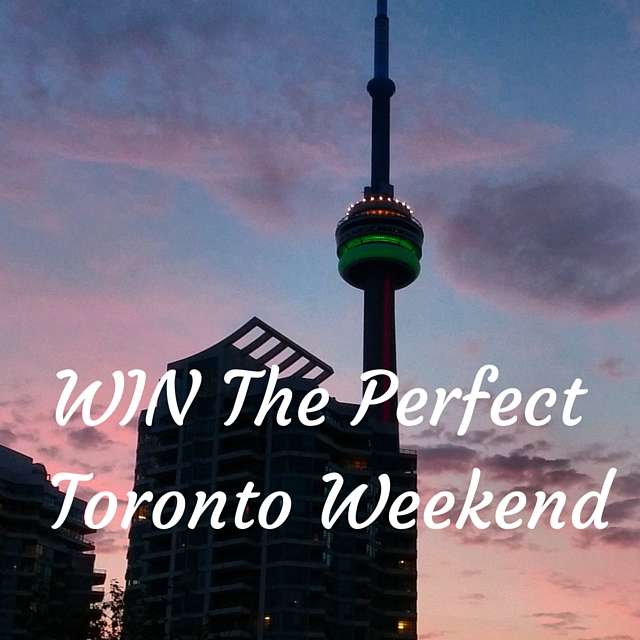 Can you believe it? Baby & Life celebrates FOUR years!! I had no idea what I was doing when I hit publish on my very first blog post 4 years ago today… but here we are! This blog was born one afternoon when my brother and I were goofing around with what I was going to do during my maternity leave and over the last four years we've been able to share our journey through parenting a newborn, travelling with young kids, adding version 2.0 into the mix and the general chaos that is our life with two kids. As much as I love showing you how we're maintaining our pre-baby lifestyle, post baby I wanted to share a way for another family to enjoy some of our favourite things.
We've been very lucky to work with some amazing brands and some of them have come together to help us give away the perfect Toronto weekend!!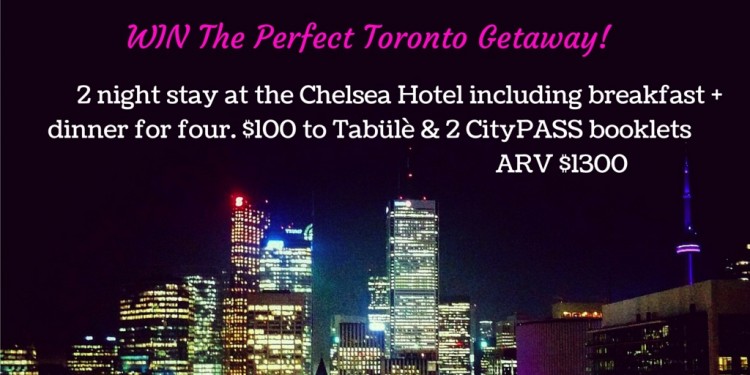 YES!!!! We're giving away a 2 night hotel stay in the heart of downtown Toronto , dinner at one of our favourite Toronto restaurants and passes to check out some of Toronto's attractions! Anyone, ANYWHERE can enter (as long as there's no legal stipulations preventing this giveaway – looking at you Quebec *I'm sorry*) but please note that transportation to Toronto is not provided. You're on your own for that but hopefully next year we can figure something out there 😉
We've handpicked each of the following because we believe they truly represent Toronto and because we've had the good fortune to enjoy their services through the last few years. Toronto is our home and while we love escaping the city any chance we get… we do truly find it to be the perfect city, filled with culinary delights and plenty of events to keep us on our toes. We can't wait to welcome the wining family to Toronto and share how this Toronto family enjoys the city!!
Chelsea Hotel 
The Chelsea Hotel has been one of Little Monkey's favourite hotels because they truly welcome kids with open arms. She insists on walking through the lobby during our neighbourhood errands and often stops by the Living Wall. The Chelsea Hotel celebrated their 40th anniversary this summer and is Canada's largest hotel with over 1,590 rooms!! Crazy eh? The hotel also offers on-site babysitting and a full range of family services including the Family Fun Zone with downtown Toronto's only indoor water slide, Kid Centre and Club 33 Teen Lounge. Little Monkey and Baby Boy both love petting the hotel's rabbits and parents will enjoy the hotel's famous Ceasar!
The lucky winners will receive a 2 night stay for a family in a deluxe double room with a Parlour Suite, one dinner and two breakfasts for four in the Market Garden restaurant. Complimentary hotel parking will also be provided. ($1000 value and the only black out date is New Year's Eve. Reservation is subject to room availability of course  and must be redeemed by the expiration date, June 2016)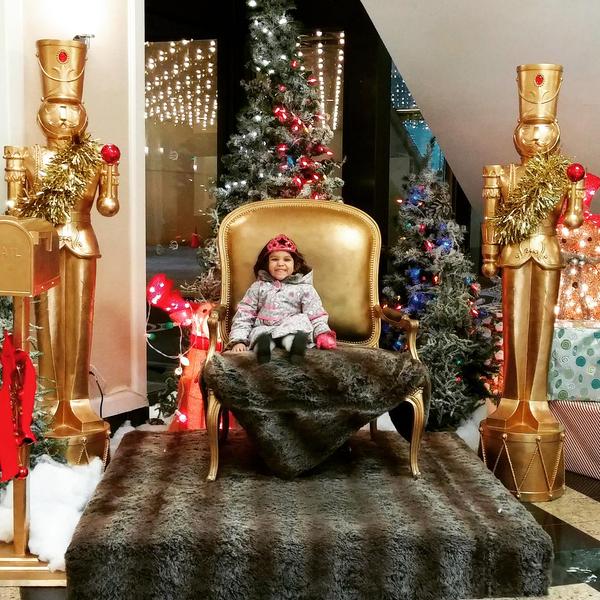 This holiday season if you're looking for a quick getaway be sure to check out the amazing deals on offer at the Chelsea Hotel. In celebration of their 40th anniversary they're offering guests a special deal – arrive on any Thursday, Friday or Saturday between now and January 7th 2016 and enjoy the third night at $19.75 on a three night stay!
Tabülè

I grew up in the Middle East as many of you know and my heart yearns for Arabic food on a regular basis. While I may not be able to get my Dubai street style shawarmas or Tarbouche grilled chicken, there is a spot in Toronto that I run to for Middle Eastern food – Tabülè. This family run spot welcomes kids with bright smiles and their cocktails greet the parents. I've shared our love for this Middle Eastern restaurant in Toronto on a couple occasions and so I'm thrilled that they've offered a $100 gift card for the winning family to enjoy a dinner at one of their restaurants.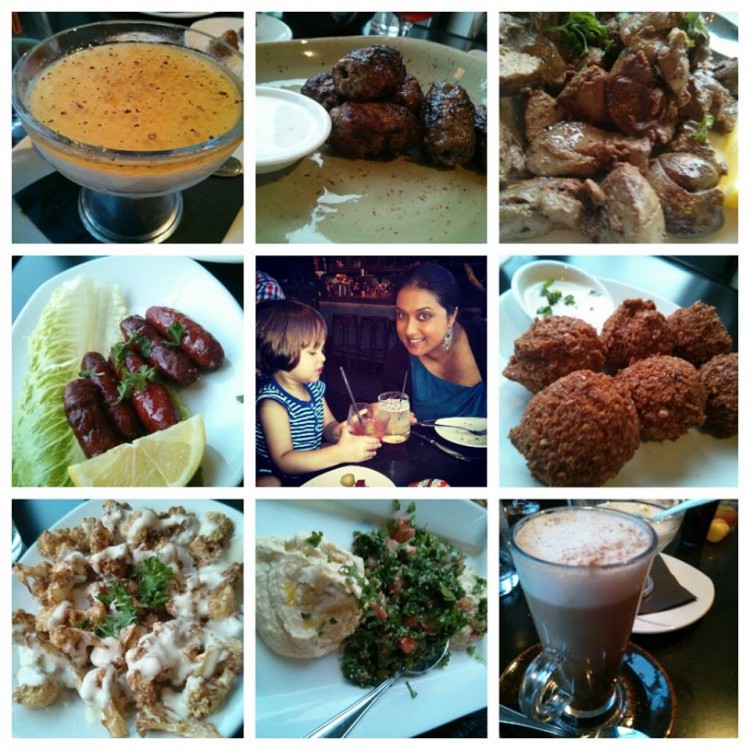 As soon as you walk into their restaurant every sense is tickled with joy. The lovely decor, the fragrant dishes and mouth watering menu are only surpassed by the warm hospitality that envelopes you. I'm often asked "where should we eat" by those looking to visit Toronto and Tabülè is always on that list. To me Toronto has an edge over any other city when it comes to the diverse mix of people that inhabits the area and the city has the best mix of cuisines and cultural pockets that I have seen to date. This is why I'm so excited for the winning family to experience Tabülè for themselves!
Toronto Attractions with CityPASS
I'll be the first to admit that Toronto doesn't have too many tourist attractions in the traditional sense. The true attractions are the various neighbourhoods that comprise this city. I always recommend that visitors ride on the street car and explore Kensignton, Little Italy, the Distillery District and Koreatown to get a good feel for this fair city of ours. However a visit to the CN Tower is always a must (and if you follow me on Instagram you know my obsession with that tower!), as is exploring Casa Loma ( hello!!! A castle in the middle of a bustling city is pretty awesome) and exploring the ROM. Kids of all ages will love the Science Centre and the Zoo, just like Little Monkey does. CityPASS gives access to all of these attractions and they've generously offered us two adult passes for the giveaway! Kids under 4 enter most of these attractions for free so there's always that to keep in mind!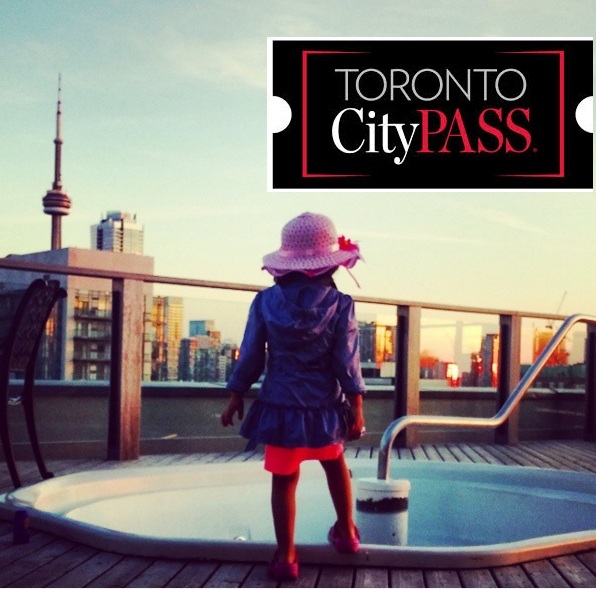 So there you have it! You can enter to win the perfect Toronto weekend (according to us!) just for being one of our awesome readers! I can just picture you getting comfy at the Chelsea Hotel  while the kids explore the play areas and then everyone enjoying dinner at the on site restaurant before getting a good night's rest. The next day you will explore Toronto and visit the attractions on the CityPASS and ride the TTC before enjoying a fabulous dinner at Tabülè and returning to the Chelsea Hotel. Sounds right up our travel alley! Please note that you have until June 2016 to use this travel package if you win!
Good luck and thank you for being a fan!