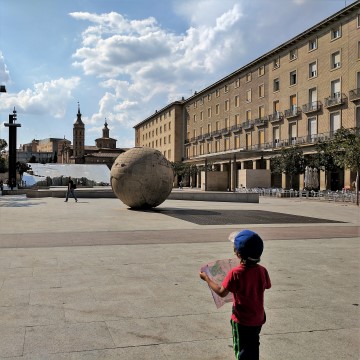 Zaragoza is a Spanish city that may be destined to remain anonymous, but it deserves better. Located between Barcelona and Madrid, approximately 700,000 residents call Zaragoza home and we stumbled upon it quite by accident thanks to search on our home exchange site. The ancient city dates back to the Roman Empire and is a spacious urban area filled with a range of attractions that make it a great tourist destination.  When Zaragoza hosted the 2008 World's Fair, approximately 5,600,000 people visited the city. This area where the Expo took place not only provides some world class attractions, it also serves as a wall that protects the 2,000 year old city's historic downtown against flooding from the Ebro River when the river level rises.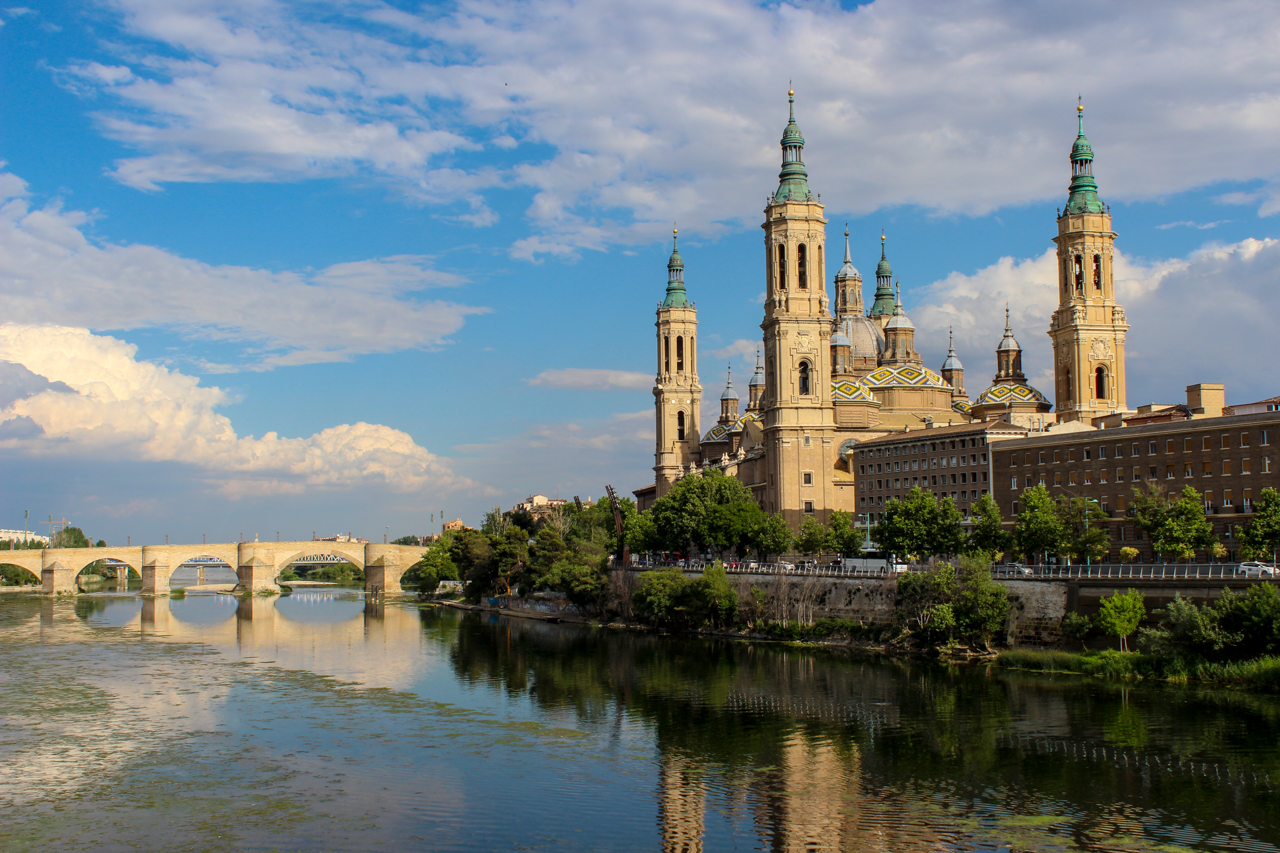 After spending 6 days in the city, we continued to discover new adventures in Zaragoza with kids. The city has a great public transit system, and the Zargoza City Card allowed us to visit multiple parts of a city with ease, several of which were ideal attractions for families. Its combinations of idyllic green spaces, majestic buildings, and modern architecture make Zaragoza a great place to visit.
Here are the top 10 things to do in Zaragoza
Visit the Basílica de Nuestra Señora del Pilar
The Basílica de Nuestra Señore del Pilar (Cathedral-Basilica of Our Lady of the Pillar) is one of the largest churches in the world. Incredibly, the basílica still offers multiple mass services every day while also serving as a tourist destination to the city's 200,000 daily visitors. Inside, visitors will find a number of chapels and beautiful sculptures and carvings throughout the building. Visitors may enter free of charge, and while the church will accept donations, we were not solicited to make a contribution, making the cathedral a very welcoming place to explore.
One of the basílica's four towers is also accessible to the public. For 4 € per person, or for free if you have a Zaragoza Card, visitors can take an elevator to the top of the tower on the Northwest side of the cathedral, which overlooks the river. Taking the trip is an opportunity to see the city in all its splendor. There are a few spiraling stairs to climb after taking the elevator to the top, but the kids didn't mind at all.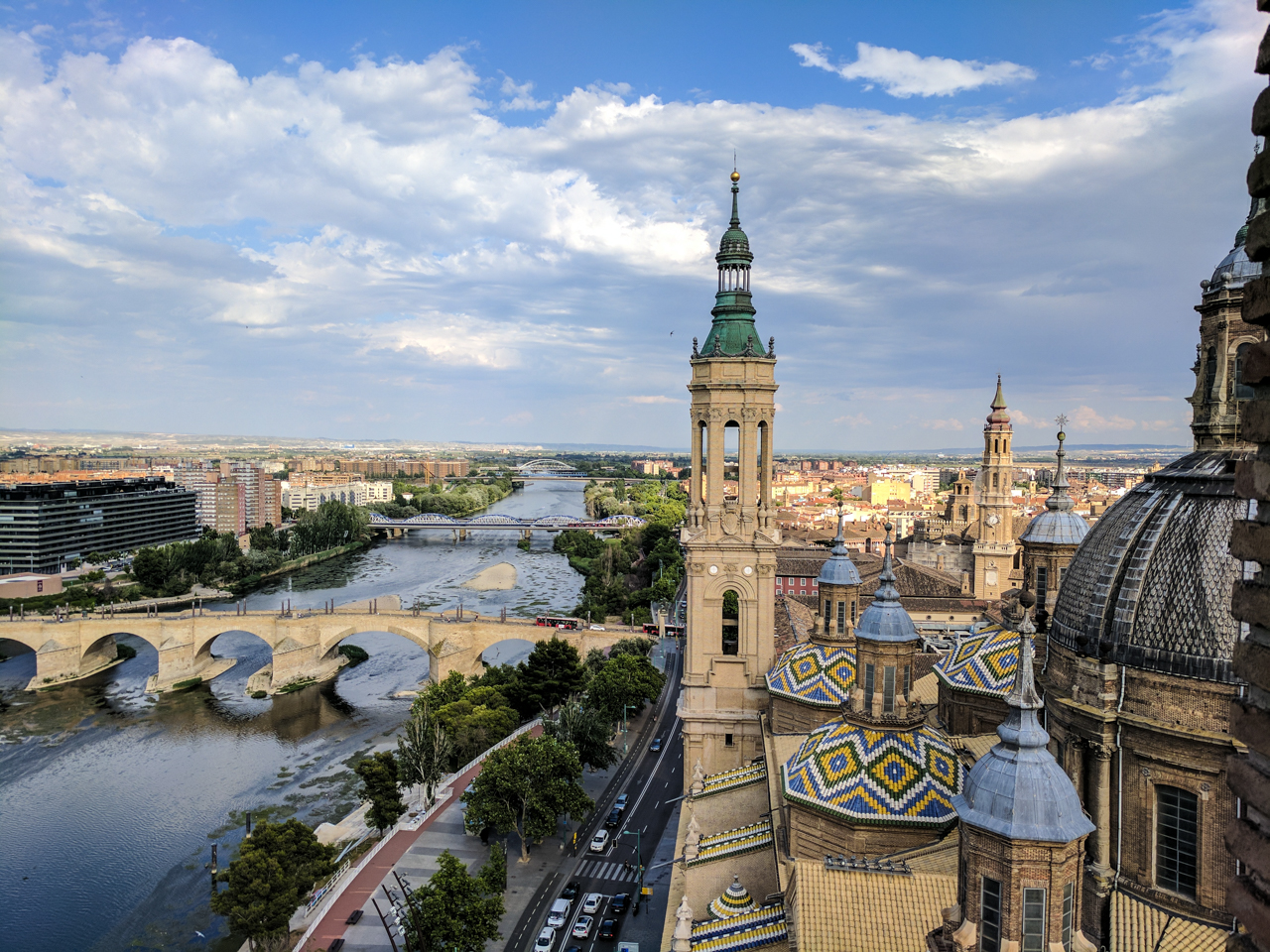 Enter the Cathedral of the Savior of Zaragoza
The first thing I noticed upon entering the cathedral was the angelic music that plays throughout the church. The structure is an acoustic masterpiece, and  has been remarkably preserved, modernized in the sense that its walls seem adorned in fresh concrete while the many sculptures appear as if they were carved yesterday. Visitors must pay a 4 Euro entry fee but its worth it; the fee is included in the Zaragoza City Card. Catholics will feel close to God this church. Non-Catholics will be in awe. The fee also includes admission to the tapestry museum connected to the cathedral. Pictures are not allowed inside the cathedral but, trust me, it's a must see.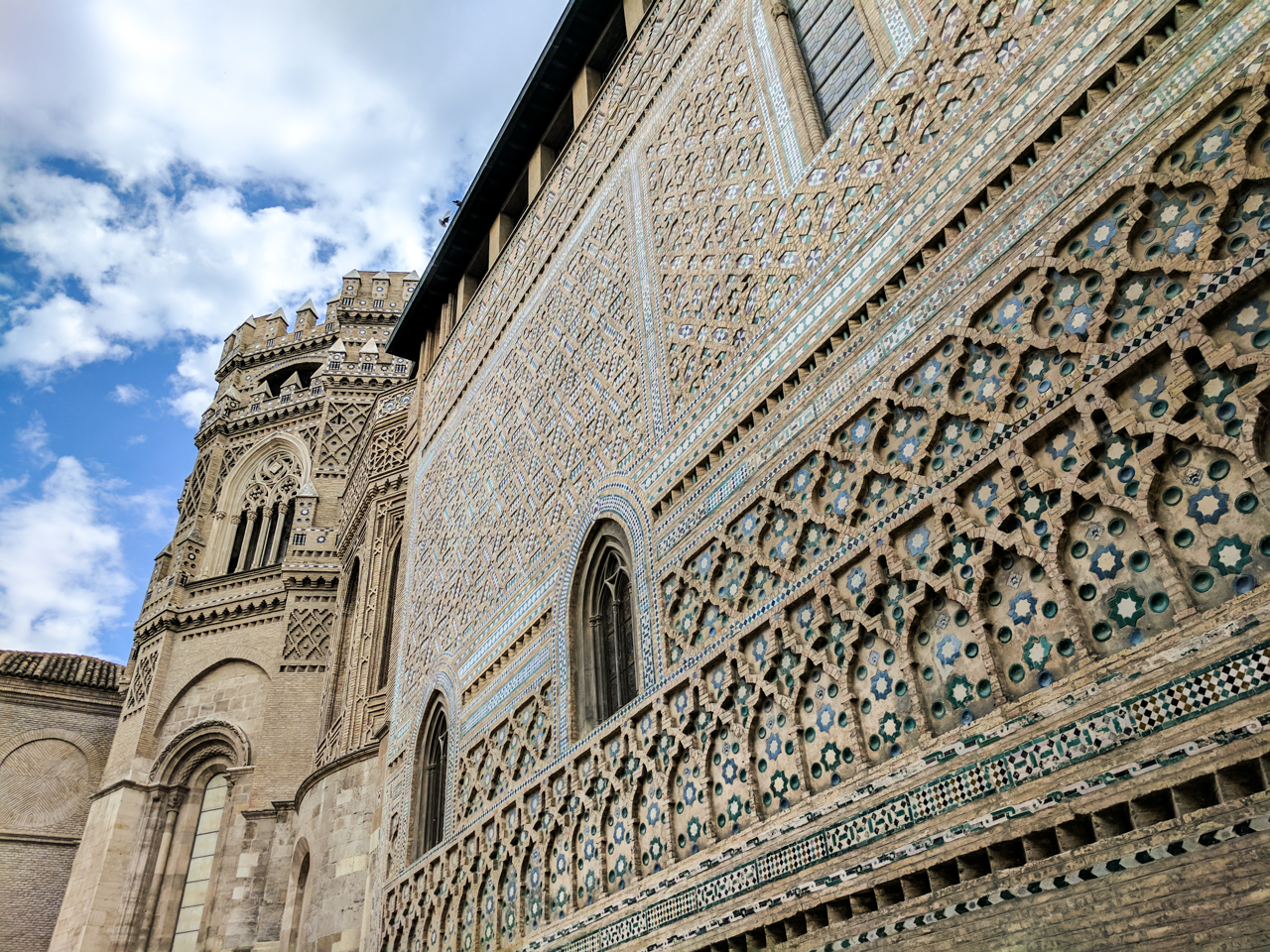 Take the Kids to Parque des Attraccions
Thrill seekers won't find the towering roller coasters that define bigger amusement parks, but families with kids and teenagers will find that this Zaragoza amusement park provides a great afternoon of fun away from the city. Our Little Man latched on to a few of the smaller rides, especially the ones with horses and cars. As for our 5 year-old Little Monkey, she continues to show signs of being a thrill seeker. After taking a roller coaster ride, she hopped out of the car, screamed, "that was so fun", and wanted to go again. While there were no loops on this one, it was a little bigger than those she had ridden in the past, and she continues to show no fear. Easily accessible by bus, the park has an old world charm. It looks like an amusement park one might see in an eighties movie, but in a good way. We had a lot of fun here.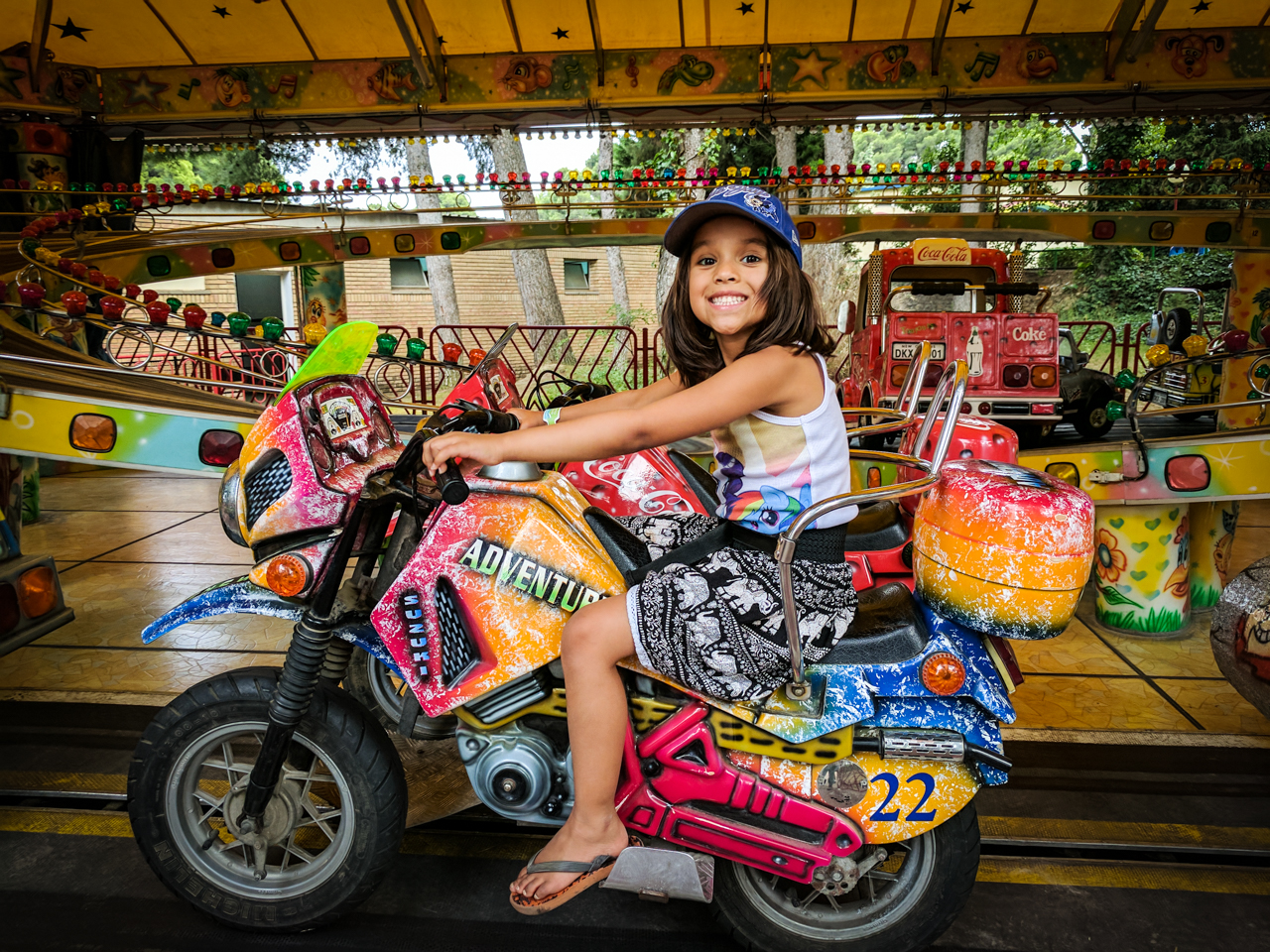 View the Fresh Water Life of the Aquario
Opened during Expo 2008, the Acquario is one of the largest fresh water aquariums in Europe, and if you or your little ones like turtles, this is your chance to see more than a half dozen different species. We were especially enthralled by the one particular group of turtles that were using each other's shells as launching pads for escape attempts. These characters provided our kids with endless amusement and our Little Man kept running back to see if the escape attempts were successful. The aquarium also contains crocodiles, lizards, and dozens of fish species, some of which were quite large and ominous looking. Located near the Water Tower, we decided to walk to the aquarium from downtown, which I would not recommend on a hot day. Take the bus!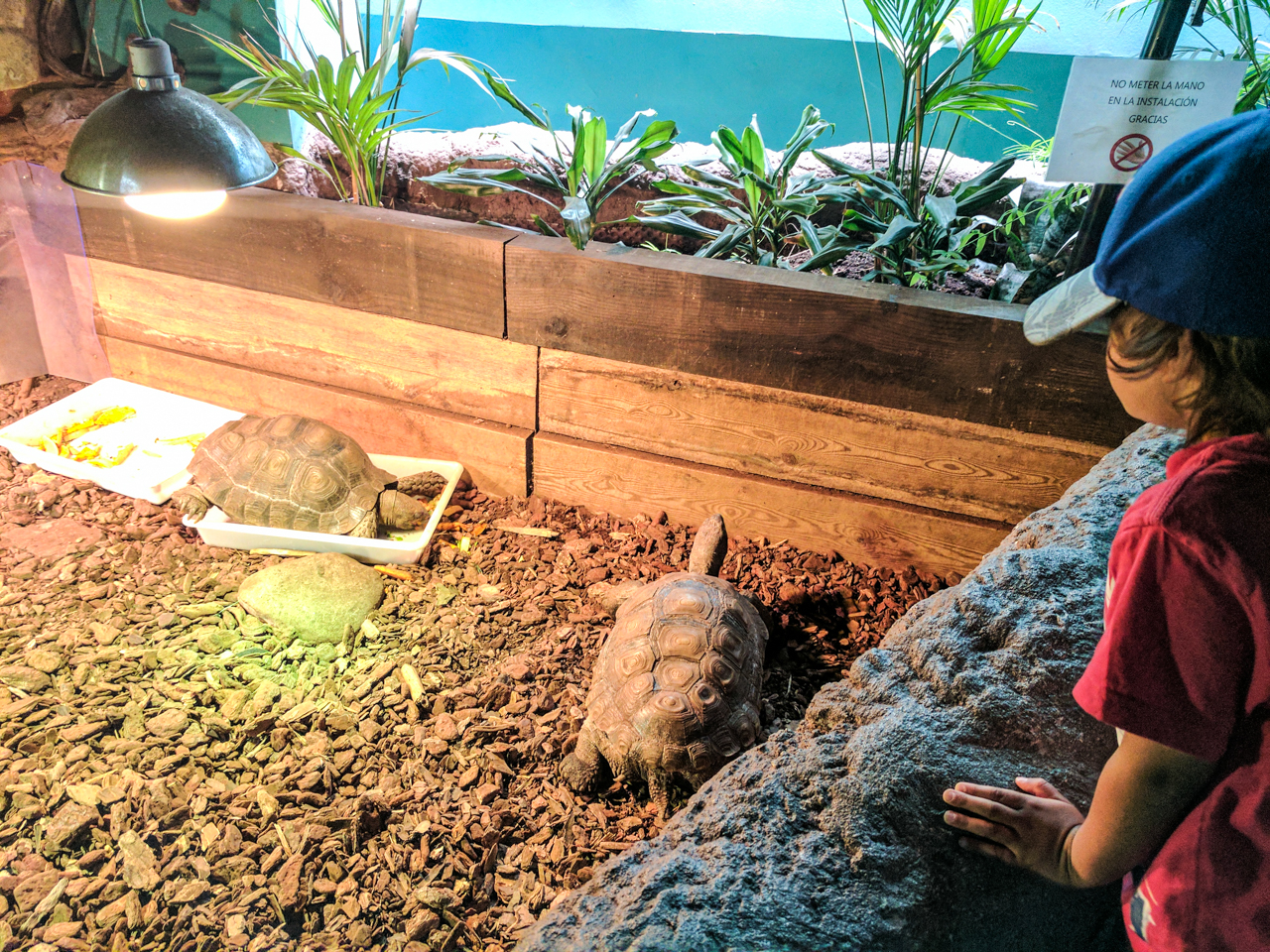 View the Grounds of Expo 2008 (The Water Tower, The Bridge Pavilion, Alma del Ebro)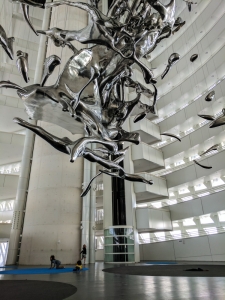 We were fortunate enough to visit Zaragoza on a day when the doors to the Water Tower were open to the public. Unfortunately, it's a rare occurrence. The tower, and its giant water drop sculpture within, is an enchanting work of art. Located within a large open room and stretching more than a dozen floors from floor to ceiling, the water drop sculpture deserves to be experienced. The tower's large room is also an ideal event space. Its great acoustics would bring music to life, while the large floor area is suitable for all types of exhibitions.
Across the bridge from the water tower is the Alma del Ebro sculpture and the Bridge Pavilion. The Alma del Ebro is a unique sculpture and a great place for a family photo up. The kids rather enjoyed the construct of a sitting individual formed with interconnecting letters. The Bridge Pavilion, designed by renowned architect, Dame Zaha Mohammad Hadid, was constructed to showcase many Expo 2008 exhibits.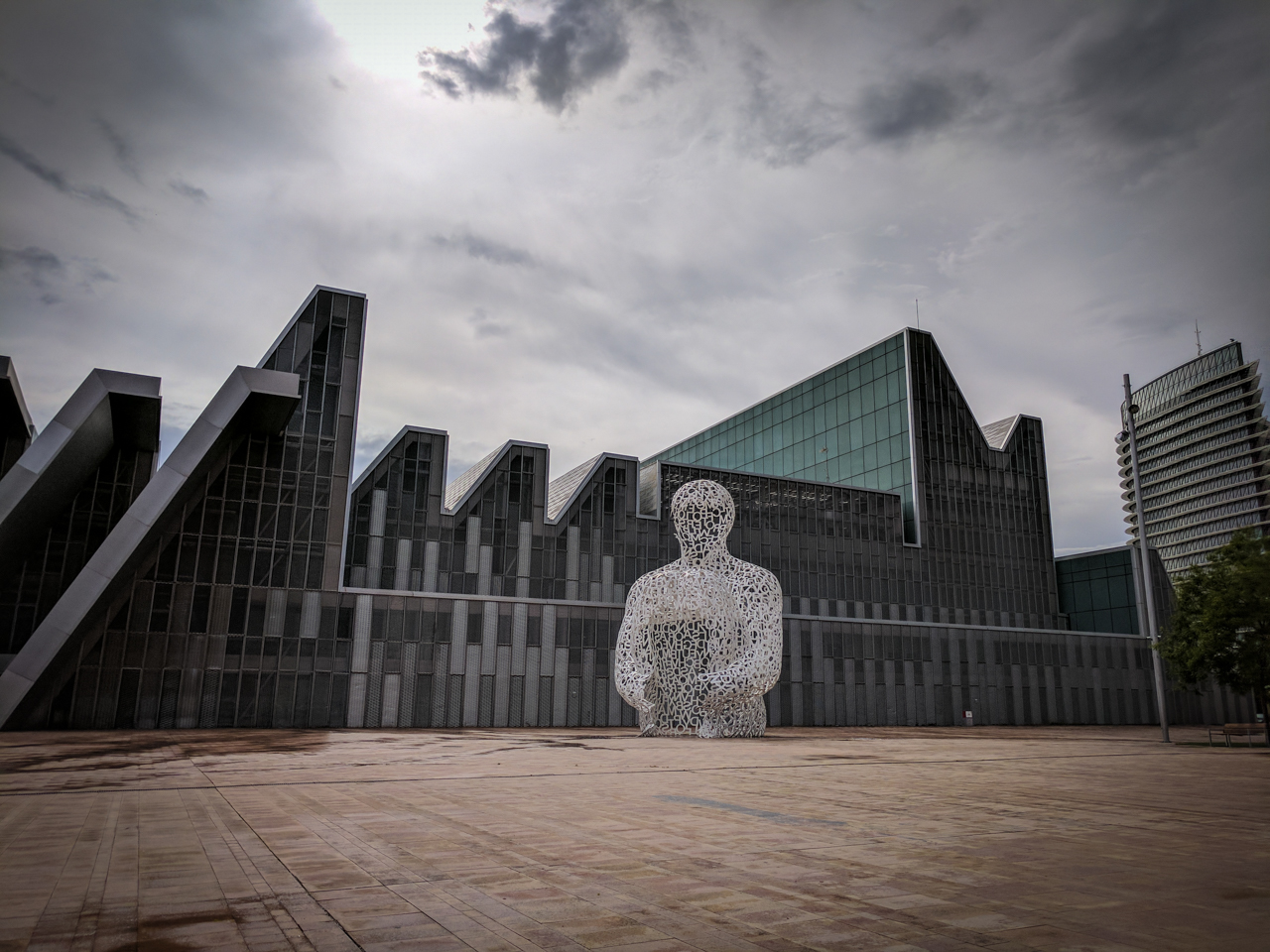 Please Your Group's Shopoholic at the Puerto Venecia
I would not normally comment on a shopping centre but the Puerto Venicia is an ideal escape to modernity in Zaragoza. It's the only place in Zaragoza with a Starbucks and its large stores gave us the chance to pick up a few items we had been struggling to find. We also made the kids happy with a stop at the toy store and the mall features a number of eateries as well as specialty stores. If you are in need of anything while staying in Zaragoza, you will likely find it here.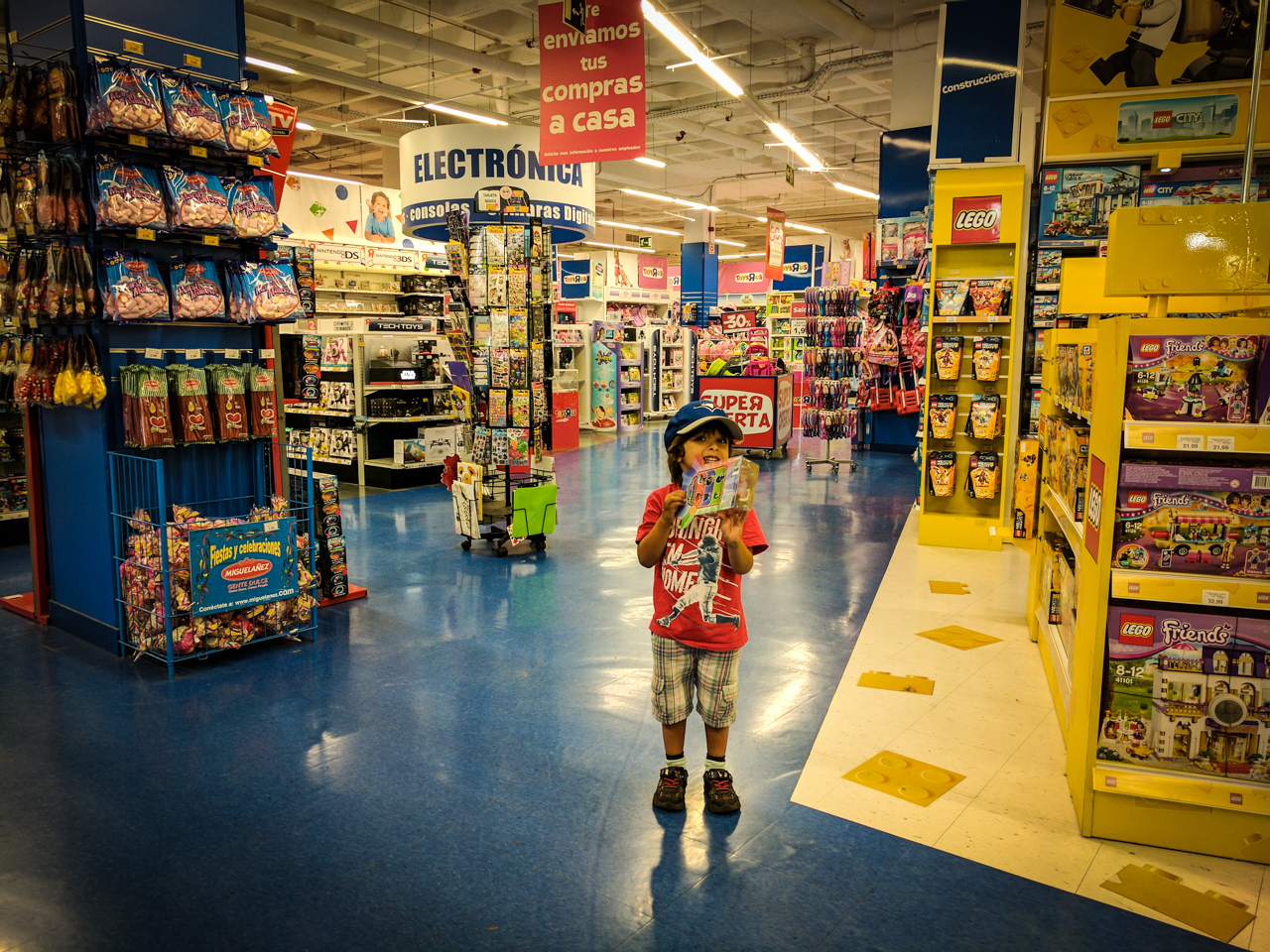 Eat at Tapas Bars
Finding the right tapas bar can brighten any day. While exploring downtown Zaragoza, we often pulled out our phones to find the nearest tapas spot, which are perfect for explorers looking for a quick bite to eat. After eating tapas all over Spain, we found one of our favourites in Zaragoza, Los Victorinos. After a long day of walking the streets of the city, we showed up just as Los Victorinos was opening its doors and discovered a narrow space defined by a large bar filled with tapas dishes.
As there were no chairs, we immediately walked out, but being famished,  but then luckily decided to go back in to grab a beverage and a quick snack. I downed one beer and quickly ordered another after we discovered how good the food was. We ordered several dishes and even the kids were devouring them. A number of the places we found in Zaragoza, and later in Logrono and San Sebastian, had similar layouts. These eateries would have a large bar with plates of tapas spread out for the choosing, but few to no chairs. However, as long as the food tastes good, it's hard to complain.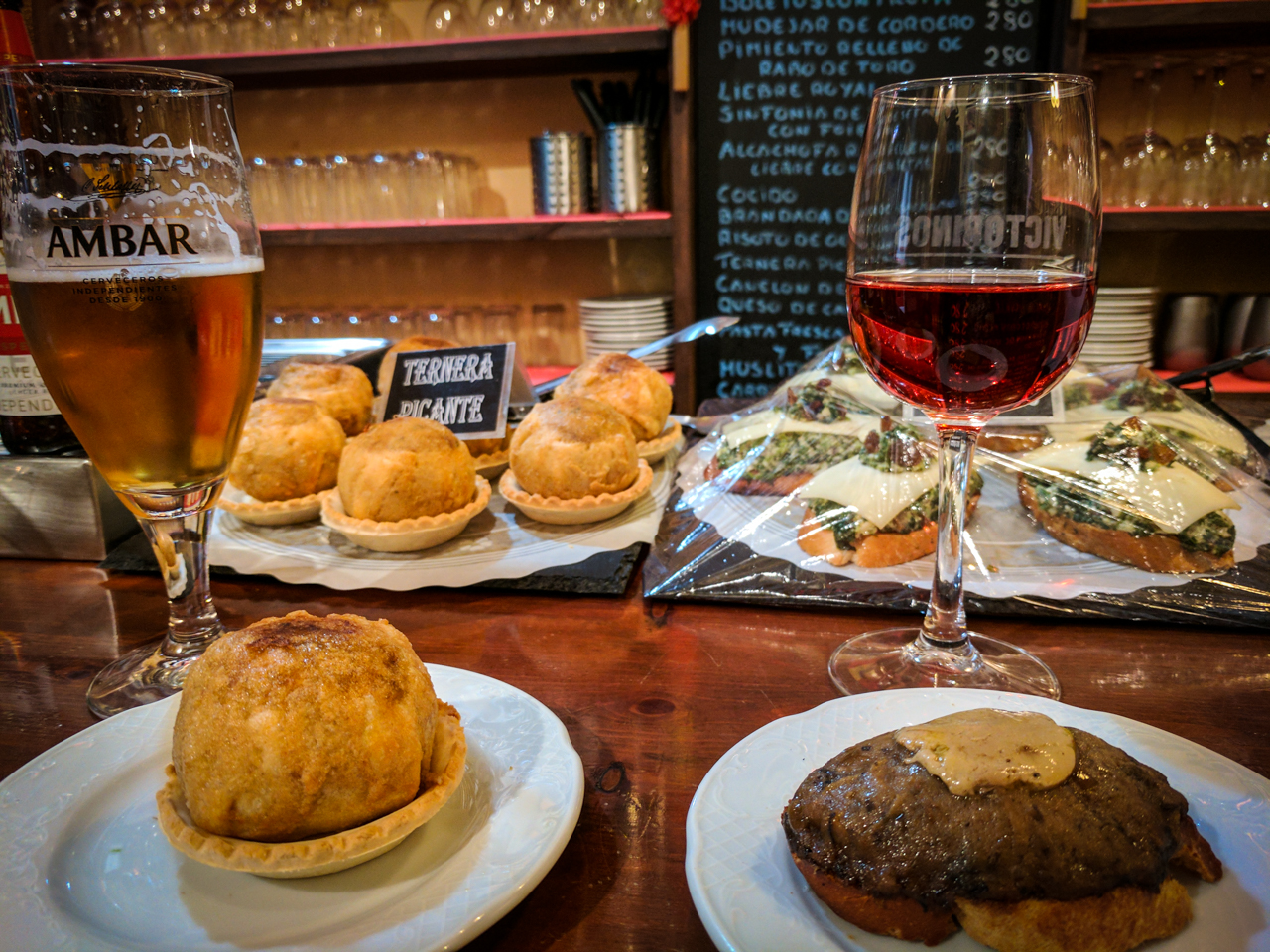 Ride the City Sightseeing Bus Tour
Zaragoza is a larger city than we had imagined, with the attractions listed above spread out through multiple areas within its boundaries. The public buses and trams are easy to navigate and cover the city so well that we were able to travel for several kilometers in most directions in under an hour. When we finally took a tourist bus tour on one of our last days in Zaragoza, we were able to get the full picture of its size and see many of its historic landmarks. Zaragoza, which dates back to Roman times, contains a wealth of hidden gems and then best way to discover them is by using the hop on hop off bus.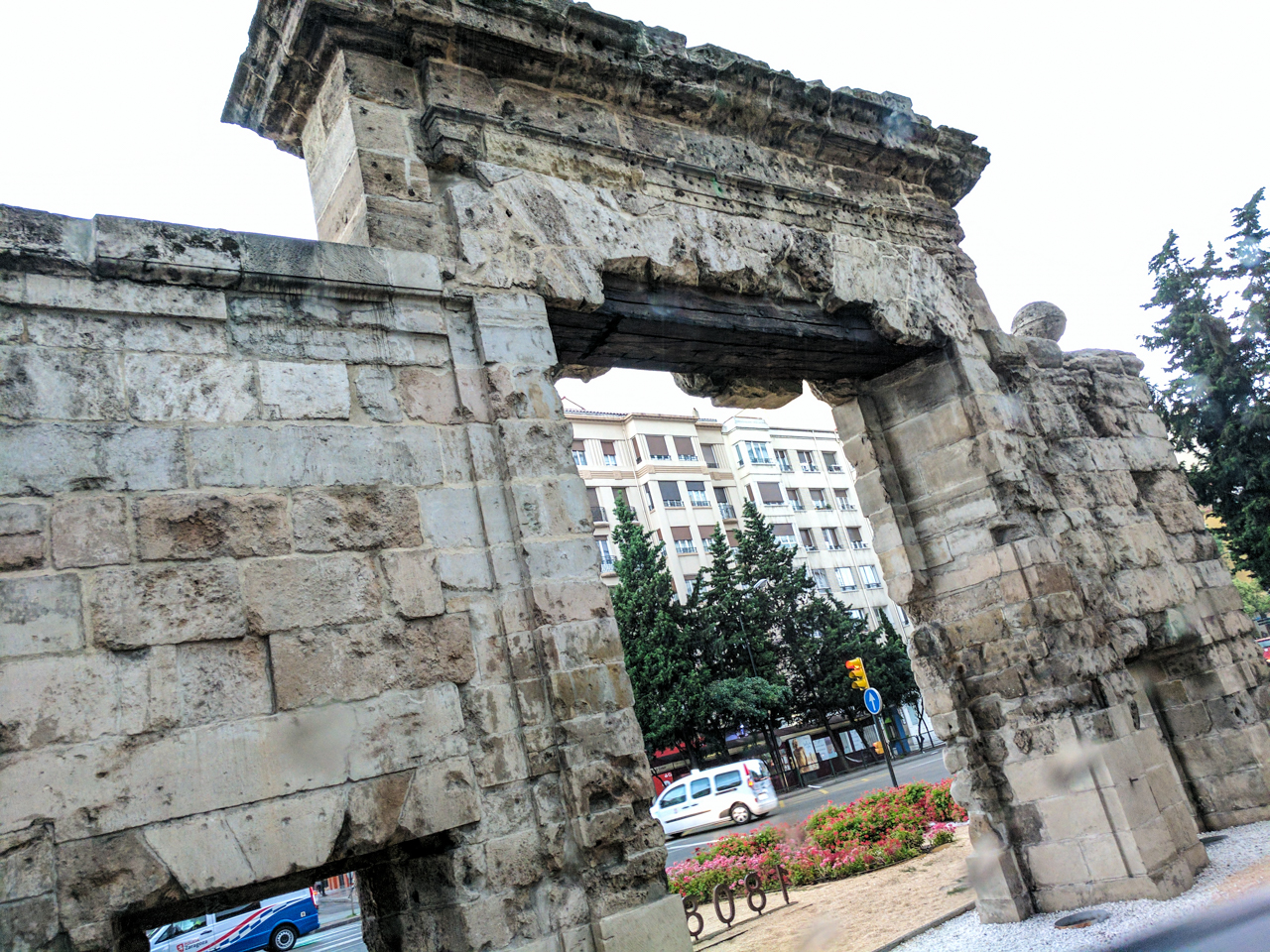 Drink Craft Beer
We found a craft beer spot in Zaragoza because I make sure I find a craft beer spot wherever I visit. While craft beer is not prevalent in Zaragoza, we found a number of bars throughout the downtown area that offered quality beer, the best of which was Hoppy, which offers about 20 beers on tap and a very nice selection of bottles. The bottle list includes beer that is available year round as well as a rotating selection held in a fridge near the end of the bar. Both the draft and bottle lists feature beer from across Europe and the United States.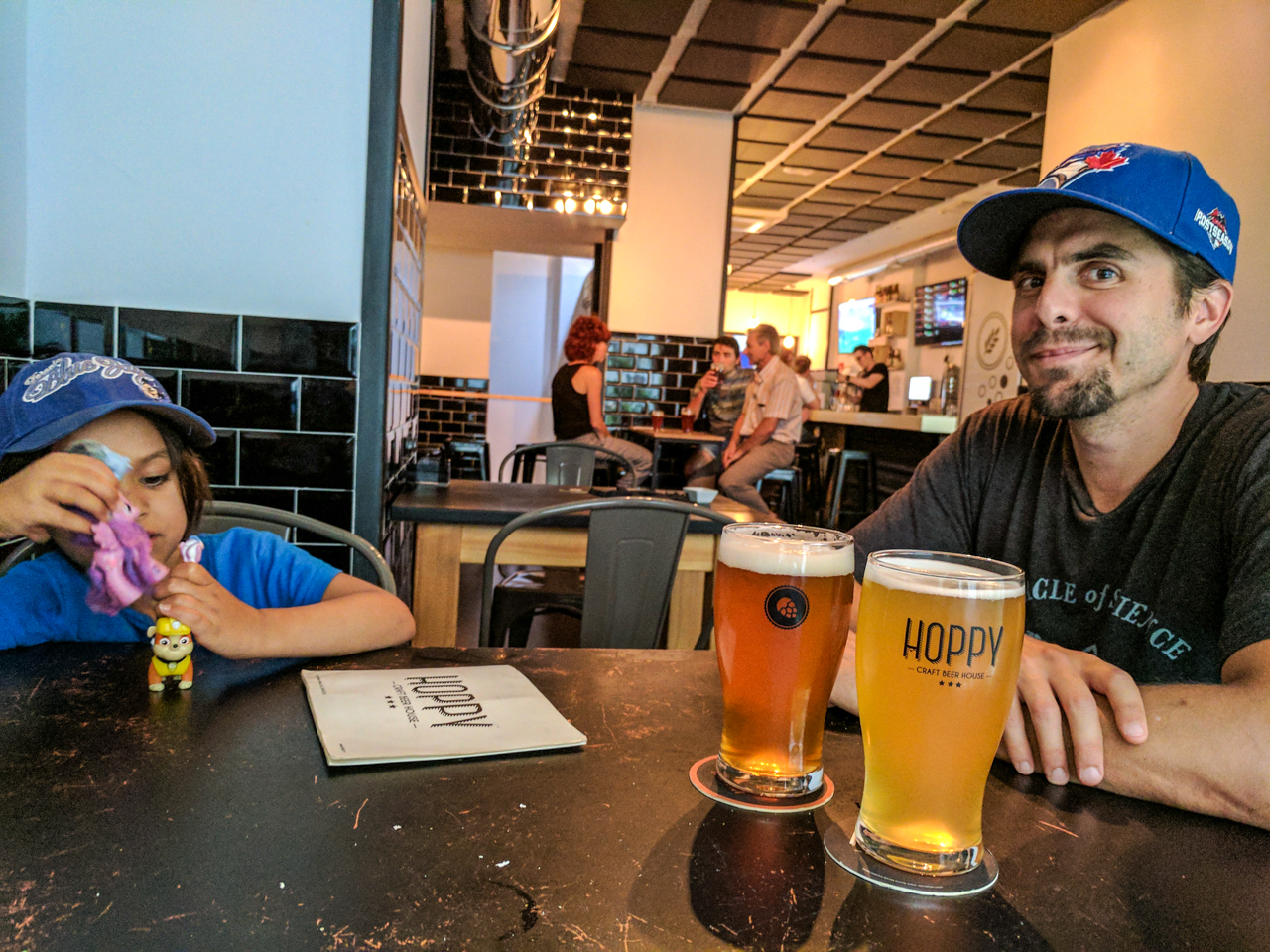 Stop into the Museo de los Faroles y Rosario de Cristal
Many of the catholic landmarks that are so prevalent in Zaragoza feature sculptures that are works of art, including the stained glass museum, the Museo de los Faroles y Rosario de Cristal. The museum contains several large glass sculptures dedicated to Catholic themes. When we visited, we entered a fairly darkened room, but eventually the sculptures began to light up, revealing some impressive stained glass constructions.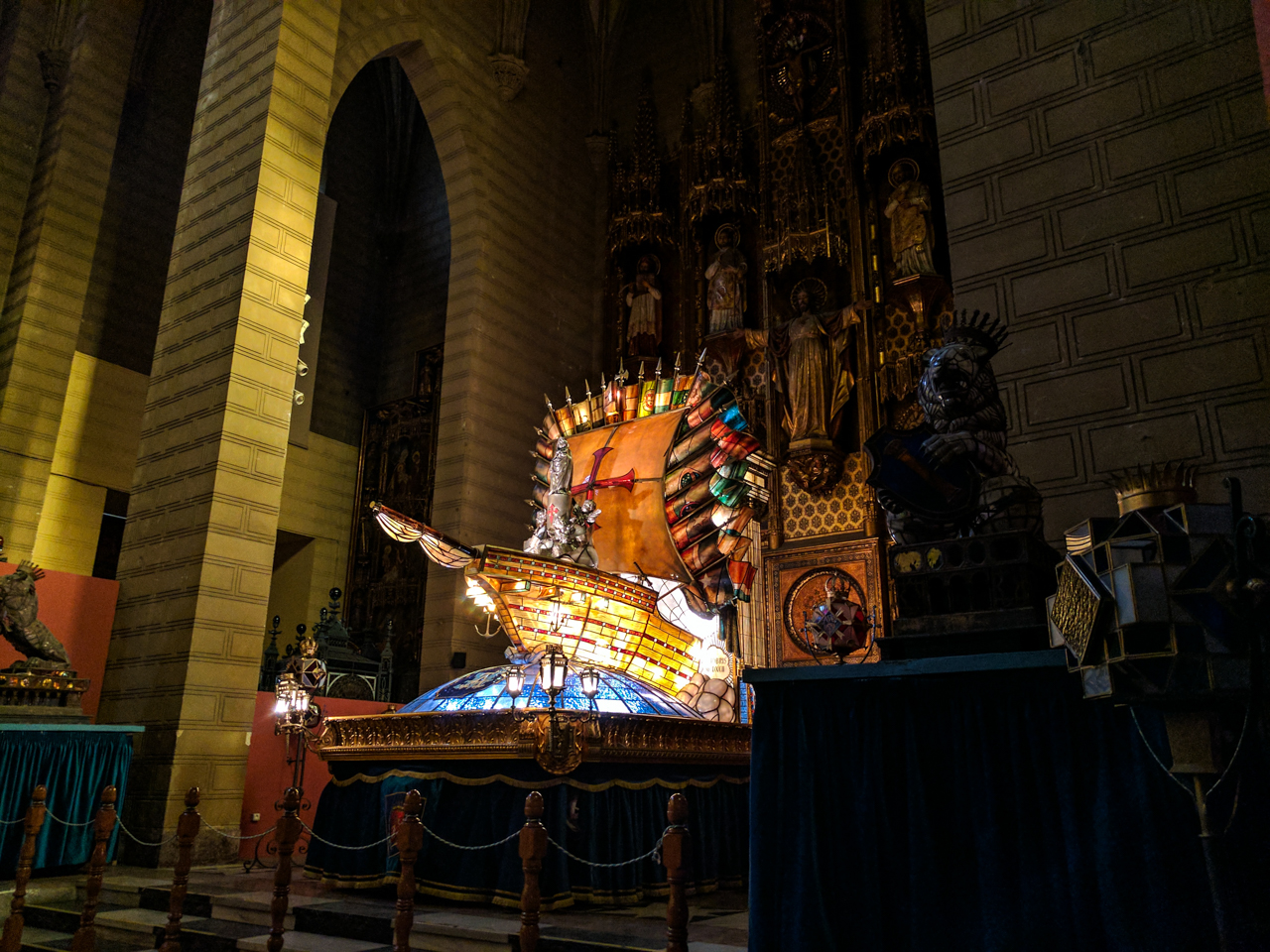 Our initial Spanish itinerary did not include Zaragoza but we were lucky to include the city during a two month trip through Spain thanks to a search on GuestToGuest. We arrived there after five hectic days in Barcelona and were immediately set at ease by Zaragoza's picturesque views and leisurely atmosphere. Spending six days in the city allowed us enough time to visit some its many landmarks and attractions while also spending a few days exploring the city on foot and visiting tapas bars in the old section of the city.