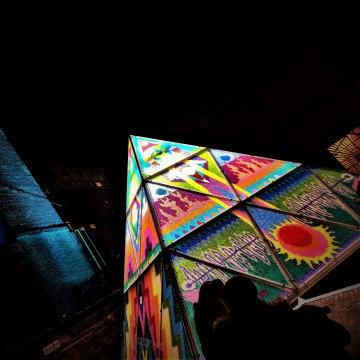 The second annual Toronto Light Festival kicked off last weekend and we managed to swing by to check out this FREE event taking place at Toronto's Distillery District. It goes on until March 4th and every evening from sundown until 9 p.m. (10 p.m. on weekends) over 20 light installations light up the alleyways and gathering spaces. Last year we visited with two other families and we all had strollers with us on that cold cold night but this year we decided to let the kids run around!
Over 20 artists have their installations on display and despite the crowds of people, we were able to see them all and even interact with quite a few. Having the stroller last year meant that we were able to contain the kids and keep them warm but we did get stuck behind crowds of people on quite a few occasions. This year with no stroller we had a few moments where we'd be yelling "oh, where did he go now?"  Luckily they were always close by! Check out the video below for a glimpse of what awaits you at the Toronto Light Festival with kids!
From gummy bear displays and fire breathing dragons to a piano that can be played on, there's many things to keep families entertained outdoors at the Distillery District in Toronto this winter. Be sure to bundle up and bring some snacks for the little ones because there can be line ups at the popular pop up food spots. If you're looking to escape the cold, making a reservation at El Catrin for Mexican eats or Mill Street Beer Hall (ensure it's the Beer Hall and not the brewpub. The Beer Hall has male and female washrooms with diaper change stations!) is highly recommended. Also, we took a taxi there and back, the Distillery District isn't the easiest spot to get to and while we do walk over in the summer, the winter weather calls for a taxi.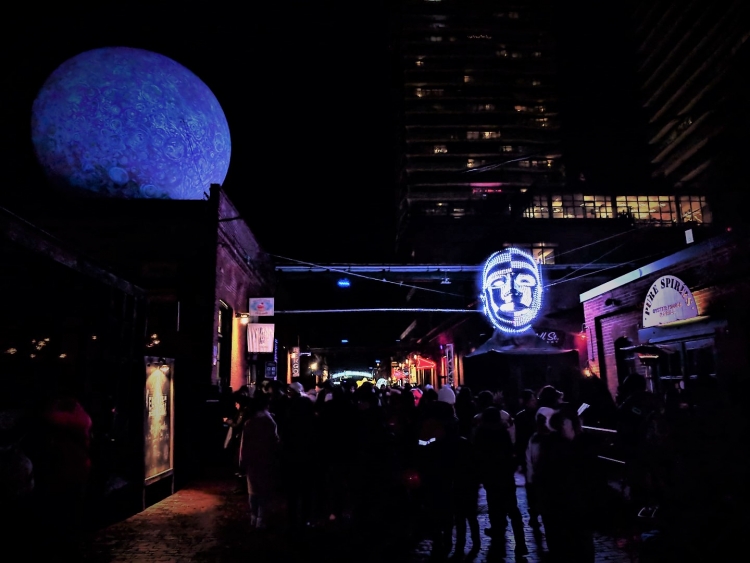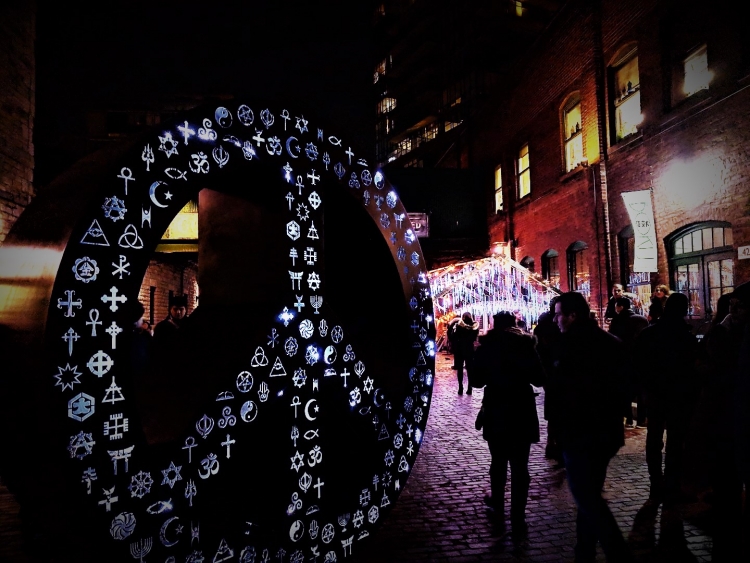 Have fun and let us know which installation is your favourite!!