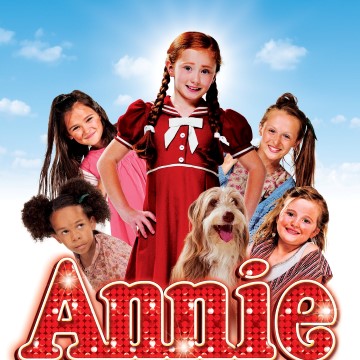 We've been taking our kids to the theatre since they were 2 years old (even earlier with Baby Boy but quickly learned our lesson!) and we had started with kid focused productions like Rudolph and Dora but last week we tried a bit of an experiment. First we took them to see Shopkins Live and then a few days later we took them to watch the musical ANNIE at the Ed Mirvish theatre in downtown Toronto. Between our travels and the kids going through a bit of a cranky phase upon our return, we had taken a hiatus from taking them to see any live shows and I wasn't too sure how they'd behave so the Shopkins show was a good test run. I was so pleasantly surprised by how they both behaved during the 2 hour 20 minutes performance so there are no horror stories to share, this time!
Disclosure : We were guests of the Ed Mirvish theatre but, as always, opinions are TOTALLY ours!
G
etting Ready for ANNIE the Muscial
If you're looking for some tips on how to prepare your young child for their first live theatre experience, take a list to our latest podcast. Our kids know that they must remain seated and quiet during the performance and I bring a spill proof water bottle and grab some snacks from the concession stand. In preparation for Annie. we watched the new movie the night before because they had watched the original version a year ago. The original Annie film is one of my all time favourite movies and I have watched it over 500 times! This family musical taking place in Toronto is recommended for ages five and older and I must agree that our 6.5 year old enjoyed it compared to our 4.5 year old. Babes in arms or children under the age of two are not permitted in the theatre so if you have young kids, be ready to leave them at home with a sitter.
[themify_hr width="100%" border_width="1″ ]

[themify_hr width="100%" border_width="1″ ]
The Experience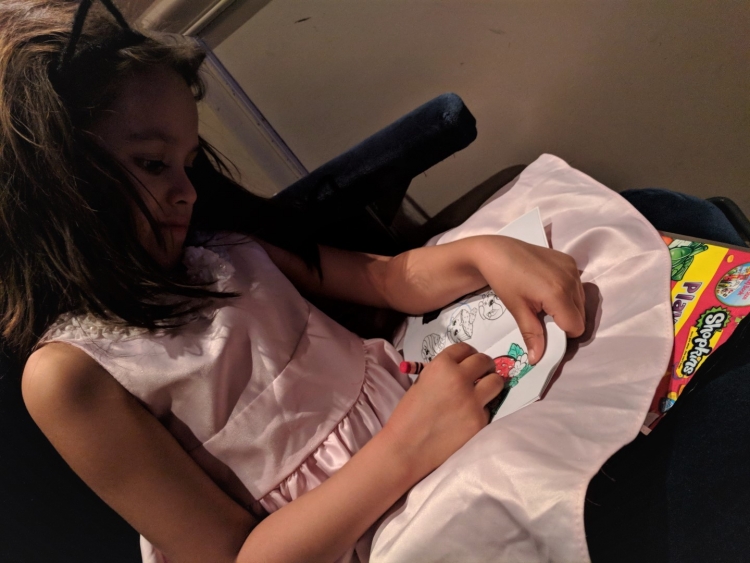 I wasn't sure if the audience would be families predominantly but given that we were taking in a Tuesday evening show, the audience was filled mostly with adults and we spotted a few younger kids. Ours settled into their seats and Little Monkey observed how the gold interior design of the Ed Mirvish theatre reminded her of Belle's castle. I took that as a great sign and relaxed into my own seat. Little Monkey loved the show and made it a point to save her questions for the intermission. During the intermission she took out a travel sized colouring book and kept herself busy much to my pleasure. As for Baby Boy, he fell asleep within the first hour. His only question was "is it over" as soon as the first song ended and we broke into applause. He replied 'oh good" when we told him that it was just getting started! He clearly liked the start but had a long day and just couldn't keep his eyes open. He dozed off and stayed that way for the entire show – not a peep!
The musical was a great idea because the song and dance kept things upbeat and while there were scenes that Little Monkey didn't fully grasp, a song was just around the corner and kept her entertained. As for seating, be sure to grab a booster seat as both our kids needed it. It's especially helpful if there is an adult seated in front of them! Our seats were EE 13-16 and because the entire stage is being used for most of the acts, I recommend sticking to the centre seats as much as possible. 13 and 14 weren't bad but 15 and 16 had a better view of the entire stage.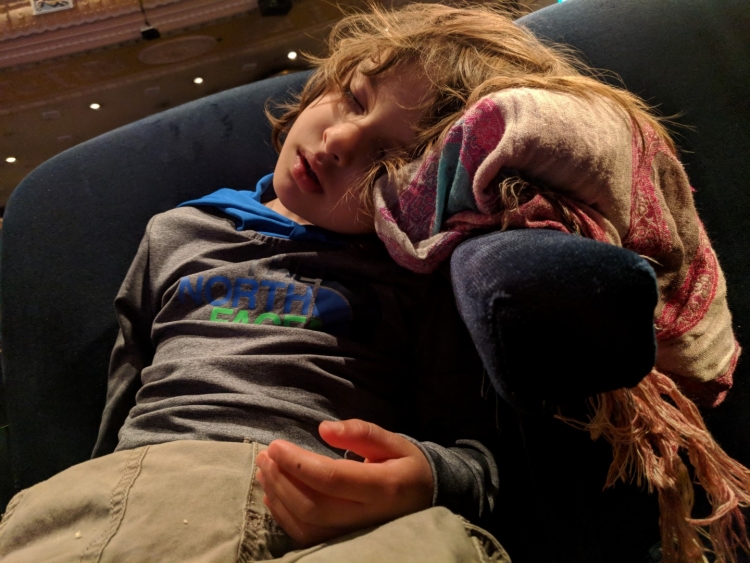 Thoughts on ANNIE the Musical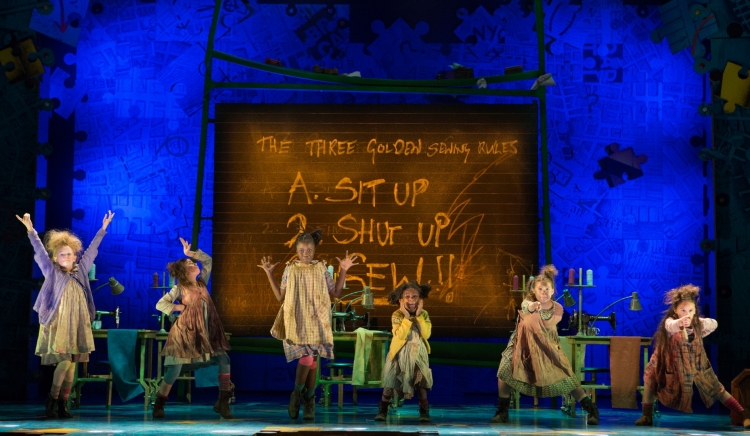 I've been a fan of Annie since I was 8 years old and seeing it live was amazing. If you're not familiar with the book, comic or movie, set in 1930s New York during The Great Depression, spunky young Annie is forced to live a life of misery and torment at Miss Hannigan's orphanage. Her luck changes when she is chosen to spend Christmas at the residence of famous billionaire, Oliver Warbucks. Meanwhile, spiteful Miss Hannigan has other ideas and hatches a plan to spoil Annie's search for her true family. What unfolds is a heart warming tale filled with love and laughter while pulling on the heartstrings.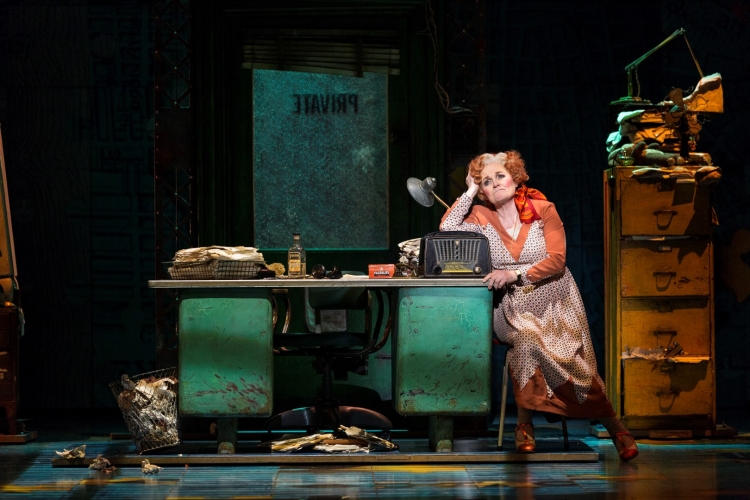 The kids in the musical thoroughly impressed me! Some of them would have been Little Monkey's age and the discipline they have is remarkable. It was very interesting seeing Mrs. Patmore (Downton Abbey) as the tyrannical Miss Hannigan. At one point she comes out in a negligee and I couldn't help but giggle thinking of the stark difference between her tv role and her theatre one. She was a hoot!
As for Little Monkey, she said that she enjoyed Annie more than Shopkins and I'm definitely glad to hear that she's ready to graduate towards some REAL shows now! Performances for ANNIE THE MUSICAL began on Tuesday April 24 at the Ed Mirvish Theatre and is now on stage through June 3, 2018. If your kids enjoyed watching the original movie, I would highly recommend taking them to watch the musical.