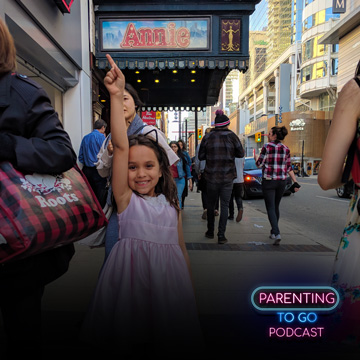 After taking the kids to the theatre to see Annie, Chris and Yashy discuss their personal experiences with the famous story, including the childhood fights the movie version caused between Chris and his sisters. Afterwards, they discuss a number of the other kids theatre productions their family was seen over the years (8:06). Chris then relates his past experience working in theatre (14:24) before the topic shifts to the movie musicals the family have seen and plan on watching next (16:25).
To close this week's podcast, Chris and Yashy discuss family activities in Niagara-on-the-Lake, one of their favourite local destinations (22.12).
[themify_hr color="gray" width="100%" border_width="1″ ]
Read about some of the kid friendly events in Toronto we have attended.
See a list of upcoming family shows in Toronto.
Visit the website for Halifax's Shakespeare by the Sea.
Read our guide to Niagara-on-the-Lake