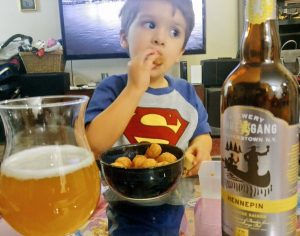 A few years ago, when the craft beer craze was still building in Canada, Yashy signed me up to a subscription with monthlyclubs.ca. Beer clubs in Canada were scarce at the time and so the options were limited. With its great customer service and promise of beers not available at the LCBO in Ontario, we decided to give the club a four month trial, sharing the membership with a friend. We received a few good beers, one that I still drink frequently, but were mainly disappointed that the selection was limited to Ontario brewers. For the cost, we would have preferred travelling to the breweries.
That was in 2012, and for the past 4 years, I've had no use for a monthly beer club. Our hectic travel schedule has taken us as far as Belgium, where I picked up some of the best beers I have ever tasted, and to several US regions, where I've brought back some of the most sought after beers in the world. Most major US cities have at least one craft beer shop with a selection so large that I need to be slowly ushered out of the shop, lest we miss other planned stops on our travels. While we wait impatiently for private beer sales and a wider selection to come to Ontario, travel has been the best option for craft beer lovers in this region to find new beers. A recent explosion of small breweries in Toronto has helped, but most are still finding themselves, experimenting with new recipes that occasionally produce a great tasting and unique beer, but few have gained an international reputation yet. So this past Christmas, Yashy decided to try the monthly club route again, this time signing up with Canada Craft Club, a distributor based out of Calgary that promises to deliver hard to find brews selected by experts. The front page of their website lists some great American beer makers, including The Bruery, a personal favorite, plus several others. I have to admit, I was excited.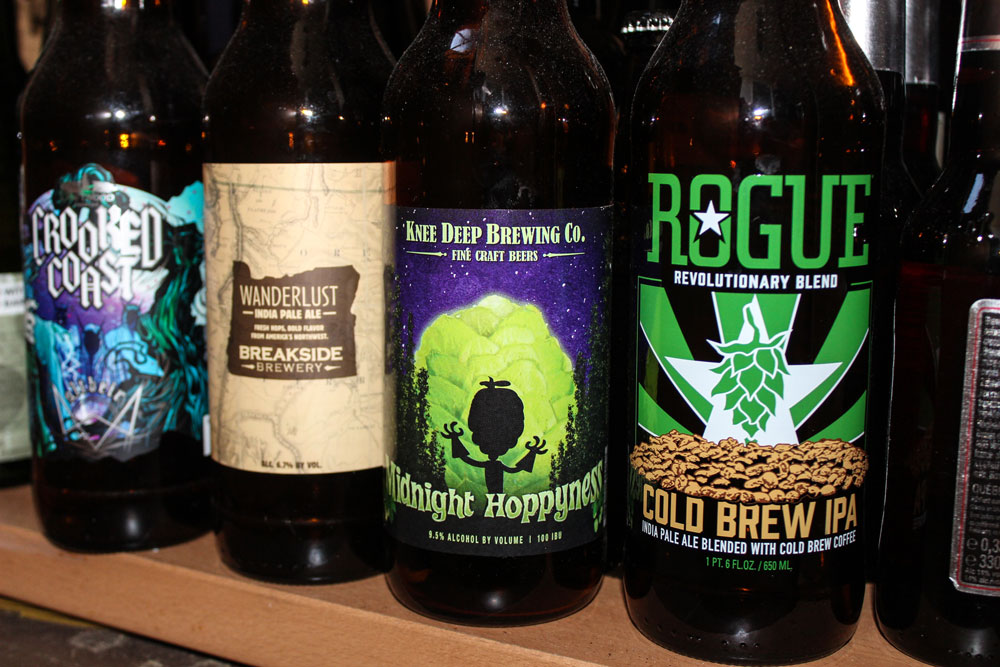 Month One
The first two beers I received were the Immortal IPA from Seattle's Elysian Brewing Company and the Hennepin Farmhouse Saison from Ommegang Brewery out of Cooperstown, NY. Both are excellent beers, especially the Hennepin, but I was slightly disappointed with the choices because both had been previously available at the LCBO in limited runs. I was impressed that the club had sent two American beers, but both are widely available in the US and occasionally in Canada, so I was not sold on this club yet.
Month Two
When I received the month 2 delivery, I knew that this club might be something special. The package contained a Crooked Coast Altbier from Victoria's Driftwood Brewery and Midnight Hoppyness, an Imperial Black Rye IPA from Knee Deep Brewing Company out of Auburn, California. I had never heard of either of these breweries! The opportunity for discovery, from breweries outside of my region, is exactly what I am looking for in a monthly beer club and this shipment did not disappoint.
Month Three
Now I had high expectations, and when I unpackaged the two new ales that showed up in month three, I was very happy to find a beer from another brewery that has previously been unknown to me, a Wanderlust IPA from Breakside Brewery, located in Portland, Oregon, which is one of the places high on my list of US cities to visit. This beer turned out to be my favorite from the 3 month membership. With a very floral aroma, a light bitterness, and citrusy taste, I would happily order a case of this one. The other beer I received was a Cold Brew IPA from Rogue Ales, a craft brewery with a very impressive distribution range – I found Rogue Ales in Lisbon! I do love a nice coffee infused stout but found that the coffee in this beer dominated the flavours a little too much. Still, not a style I had tried before, and I do love a new beer flavour.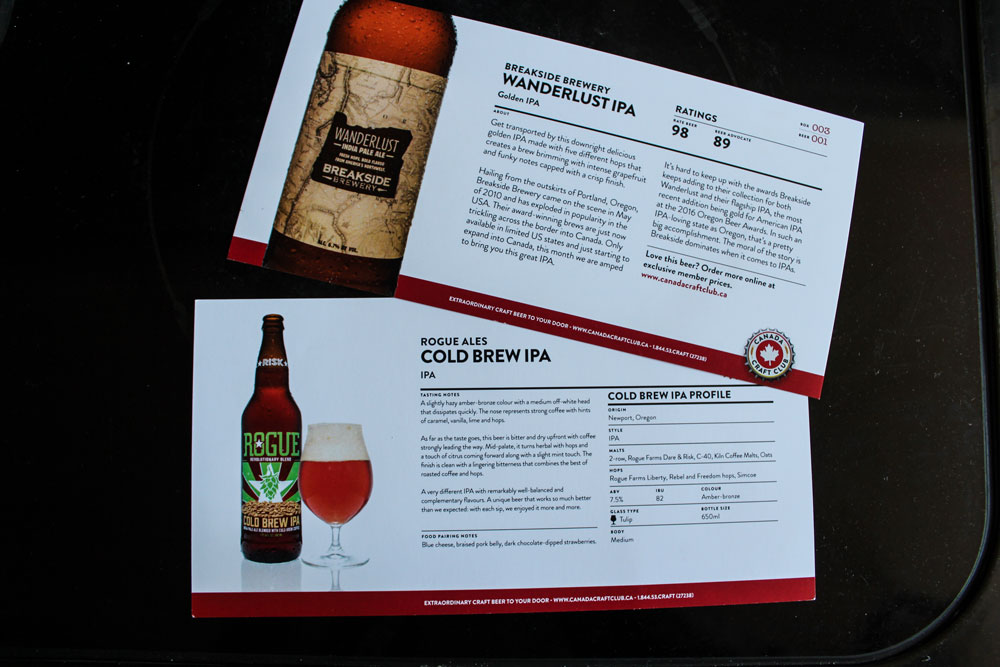 Overall, I have to say that I am impressed. The sales rep from the Canada Craft Club told Yashy that we would not be disappointed, and he was right. Included in the shipment was a small information card describing the beer's style and history on one side, and providing the necessary beer geek information on the reverse, including the recommended glass type, as well as the malts and hops used in the recipe. If I didn't have a massive hoard of beer tucked away in every free crevice of our condo, I would become a permanent member of this club.
After this great experience, I did some research online to see what other beer clubs are currently shipping to Ontario and was happy to see that the number has grown. Some definitely seem superior to others and offer a greater degree of transparency on their web sites. Here is a rundown on what I found:
What makes this club great is that they have listed the breweries that will be featured this year, right up until December 2016. The focus is solely on Ontario craft beer and so if you are looking to expand your knowledge of the regional beer scene and taste some suds that are either unavailable or not always easy to find at the LCBO, then this is a great club, offering 4, 6, or 12 month memberships with their Taste Case option and 6 or 12 month memberships for their smaller Quick Picks package. While the featured breweries are transparently displayed, the pricing is a little hazy, citing only a price range that will apply and vary monthly and indicating no set delivery price, though they do provide a phone number on their site for those looking to discuss delivery options.
Hazelton's Beer of the Month Clubs
The next club I try with be this one. The site offers several options that include a Canadian Beer of the Month Club, as well as North American, International, and Premium alternatives, and also the option to choose from 2 to 12 large bottles a month for the Premium club (the others feature 12 small bottles from 2 separate breweries). The prices are also very reasonable, but this site is guilty of my number one pet peeve with craft beer clubs: there is no indication of the beers featured in the past.
My Spidey sense is tingling with this one. The club lists previous selections on the site, which I love to see, but those selections are from 2014. This club also appears to be almost solely focused on Ontario beers, based on the 2014 listings. The monthly allotment of 12 bottles in 4 different varieties is also a lot of beer. If you don't like one of the selections, you're stuck with 3 more.
Monthly Beer Club from MonthlyClubs.ca
This was the first beer club we tried back in 2012. The web page provides no details on the past or upcoming selections, but does at least offer a 100% satisfaction guarantee, offering to cancel the remainder of a membership to unsatisfied users. From our experience, the customer service was outstanding, but the selection was limited to Ontario beer, most of which became available at the LCBO shortly after we received them. This club is also limited to Ontario customers.
I'll be sure to keep looking at these clubs and will send more updates in the future, especially when I find something that I like.