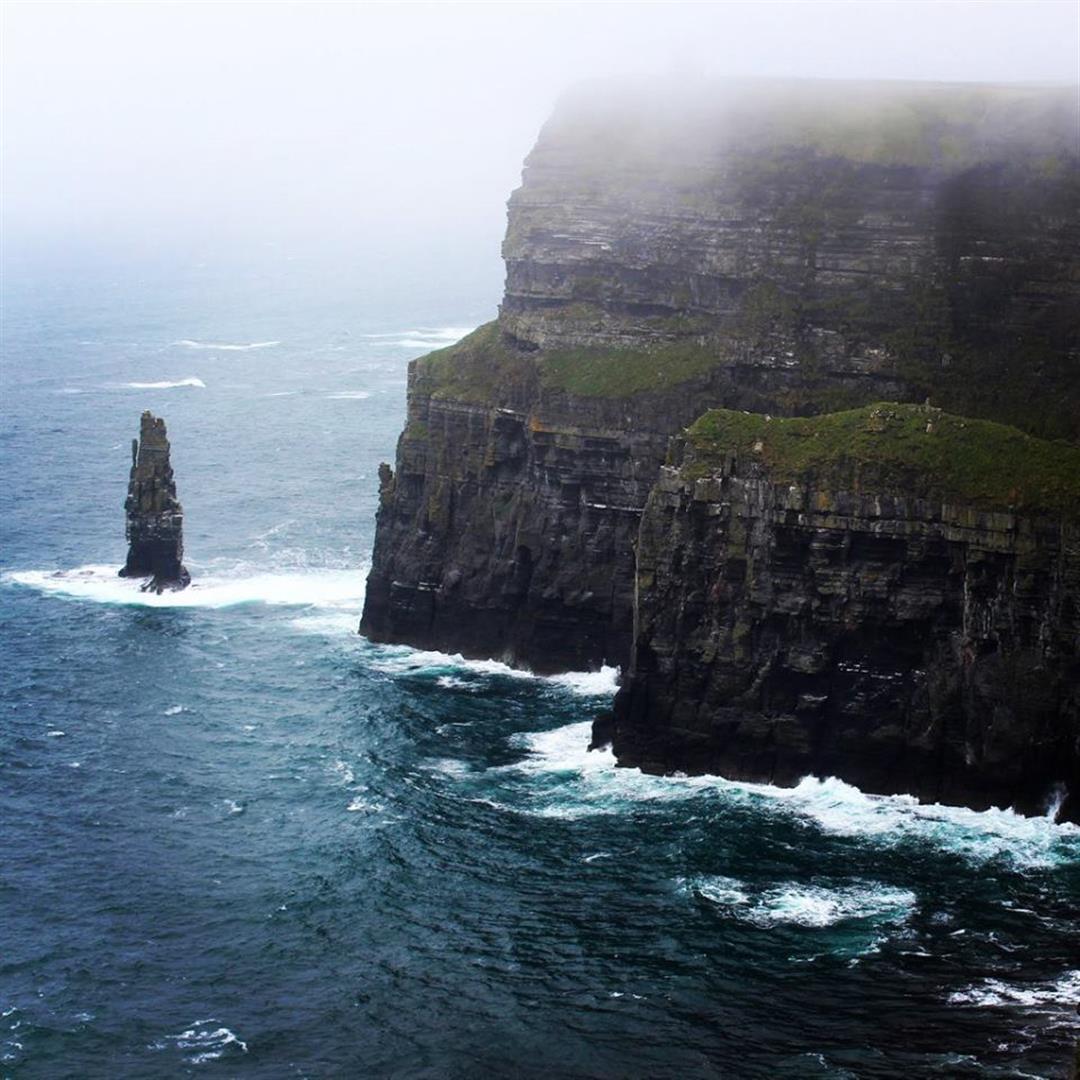 We couldn't possible go to Ireland with the baby and not visit the Cliffs of Moher right? The Cliffs were our pit stop from our drive from Dingle to Doolin on a cloudy and misty day. We really needed our Canadian winter jackets on this day in July! The pictures below will show you how windy it was! As soon as you arrive you park at the main parking lot and they charge you an individual fee (if you had dropped yourself off at the main gate it didn't seem like anyone was checking tickets! Not sure how this exhibit works but be good and pay your dues). We parked and brought our stroller in with us since it was prime nap time.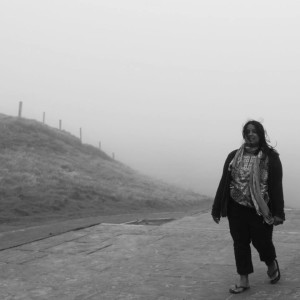 Starting at the main platform we went to the South Platform first and there's some tiny pathways here so the hubs and dad gently lifted the Little Monkey up and down the cobblestone steps. Luckily we only had an umbrella stroller with us. I wouldn't bother with anything bigger and if your kids are awake get them to walk but hold their hands tight! It's a single shuffle up and down with two way foot traffic at times so it can get a bit tight. A baby carrier would work best here. After taking in the South platform views we walk to the North Platform and contemplated paying the additional Euro (Yes a WHOLE Euro) to go up O'Briens tower but it was so overcast and misty that we wouldn't have been able to see towards the Aran Islands at all. All in all, soaking in the scenery (yes despite the mist and wind it was quite cool!!), enjoying a busker or two and snapping photos like crazy, took us about an hour. The North Platform has a series of low steps leading up but if you go towards the right you will find a stepless path, however you'd be away from the water which means you'll miss out on the stunning views.
It was a cold day so we ducked into the Cliffs Exhibition which was indoors. The dome is organised into four principal themed areas exploring different elements of the mighty Cliffs of Moher: OCEAN, ROCK, NATURE and MAN. 

We spent another hour warming ourselves, grabbing a drink and the Little Monkey especially loved the audio visual room which had a video of the puffins and aerial views of the cliff (on a sunny day). I enjoyed it thoroughly and would highly recommend sitting through it twice if you can. So serene…. and it's only 10 minutes long.
As part of #IGTravelThursday with Skimbaco I've included some of my instagram photos along with some of the pics the hubs took.