I was playing around in the kitchen and came up with a delicious coffee cake recipe that's perfect for those looking for dairy free cake options. Although I am not a regular coffee drinker, I do enjoy coffee cakes and bringing in some honey and dark chocolate into my recipe made for a wonderful flavour combination. In fact, I decided to add some cardamom at the very last minute and as I sipped on coffee and munched on the muffin, I was unexpectedly mentally transported on board Gulf Air. I'm pretty sure it was the combination aromas of the muffin and coffee that triggered this memory as the notes were similar to the Qahwa (Arabic coffee) that was served on board. My version of this popular cake has coffee in it and has a crumble on the top as well. It's not overly sweet which is what I enjoyed about it.
Coffee Cake Recipe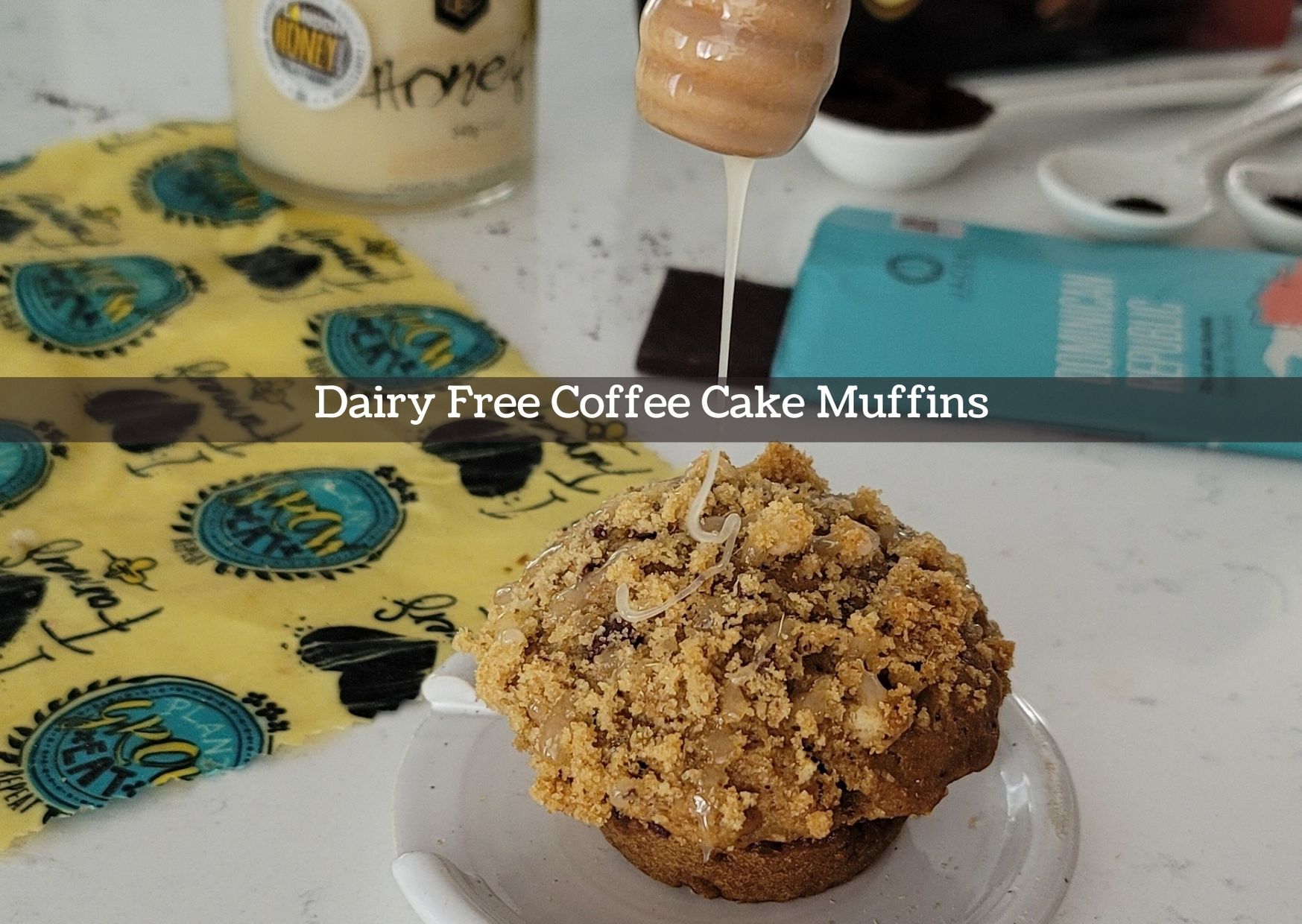 What I love most about this dairy free coffee cake recipe is how versatile it is. I am on a cardamom kick these days and you will see below that I sprinkled some in but you can easily add cinnamon instead. Since my cake wasn't overly sweet, I used some Wendell Estate creamed raw Prairie honey to bring in a touch of sweetness to the crumble on the top. Make this recipe your own because it's quite forgiving to errors and quite complimentary to many flavours! Cinnamon coffee cake is quite delicious, as is cardamom coffee cake.
Also, when it comes to coffee you can use instant coffee powder as a substitute for ground coffee in your coffee cake recipe.
What makes a coffee cake a coffee cake?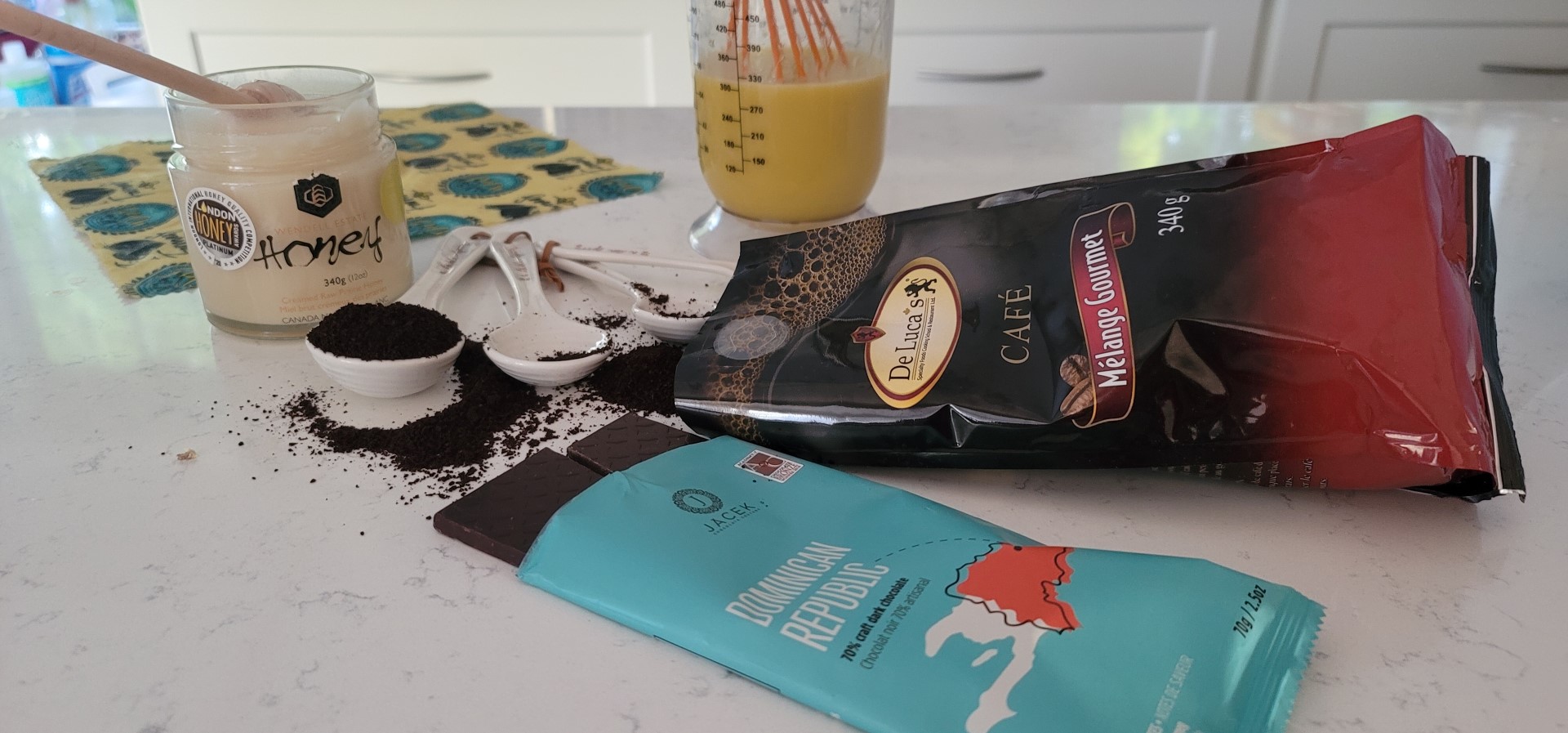 Based on my knowledge, there are various types of coffee cakes. In places like Ireland, the cakes have actual coffee in them and in some places like North America, coffee cake is really a pound cake that is enjoyed with a cup of coffee on the side. In Sri Lanka our cakes are slabs of chocolate cake with coffee in the icing. Either way, there's cake involved and some coffee; either on the side or in the recipe itself.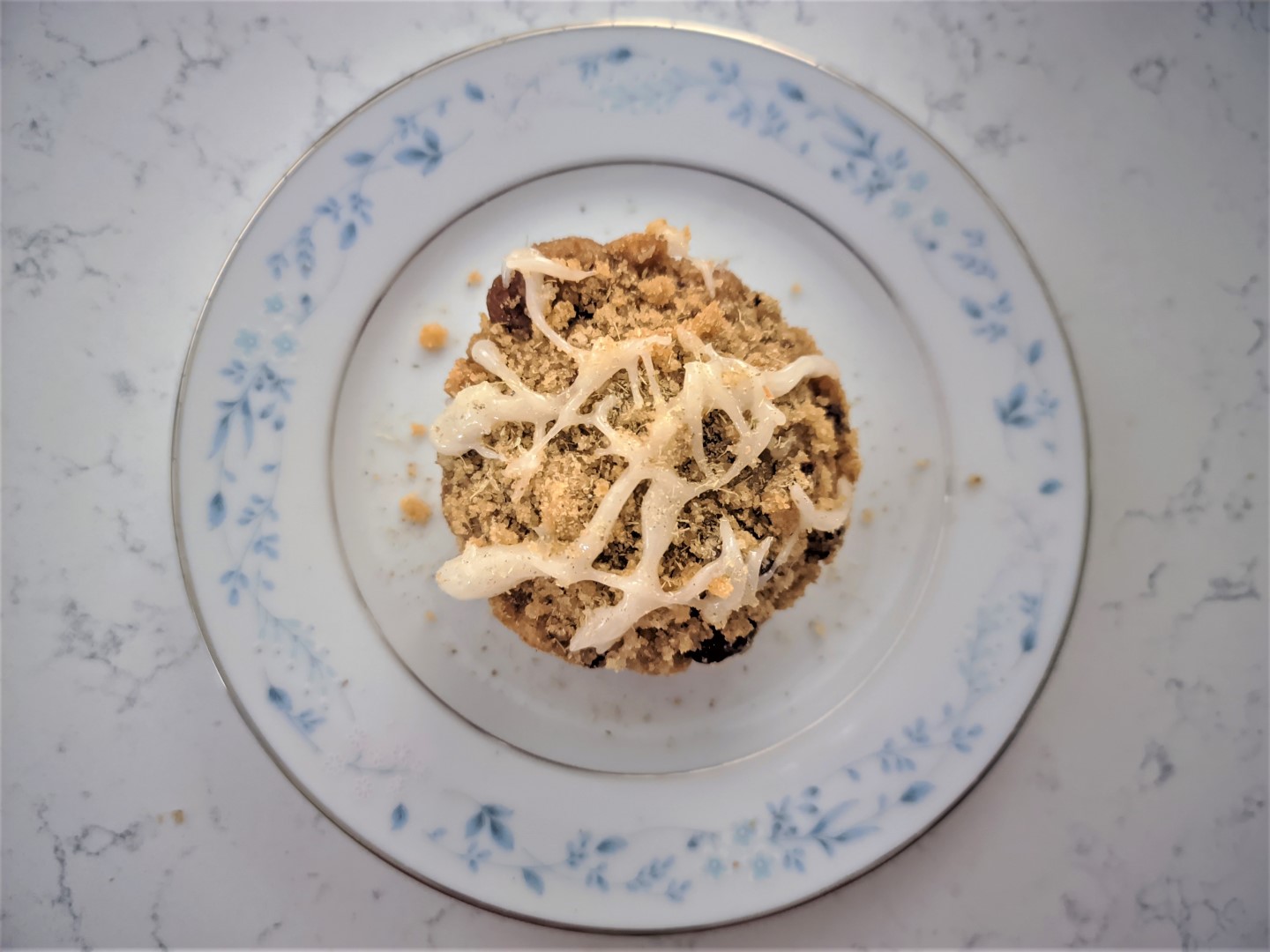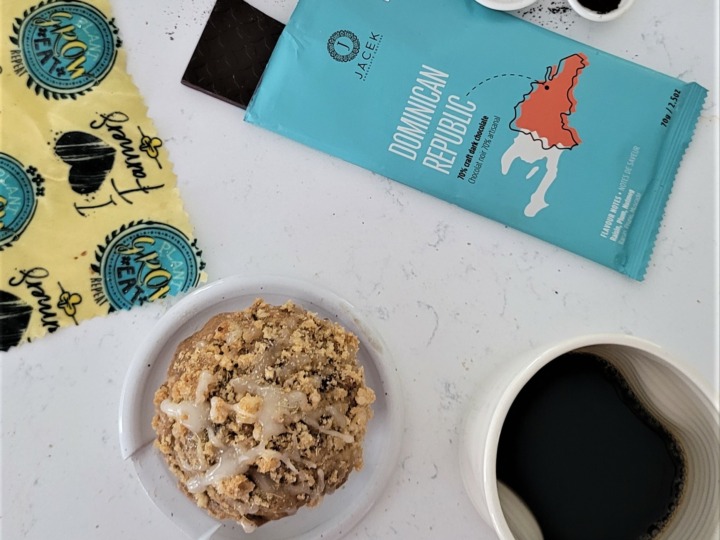 Yield:

12
Dairy Free Coffee Cake
Dairy Free Coffee Cake Muffins with a crumble top
Ingredients
1 Cup Oil (Canola or Vegetable)
2 Eggs
1 teaspoon vanilla 
1 Cup Strong Coffee 
1/4 Cup Almond Milk
3 Cups All Purpose Flour
1/3 Cup Sugar
3 Teaspoons Baking Powder
3 Teaspoons Cardammon or Cinnamon Powder
2 Teaspoons Salt
Optional Toping : Honey and powdered cardamom or cinnamon
Crumble Topping
1/2 Cup Brown Sugar
1/4 Cup Flour
2 Tablespoons of Oil 
35 grams crushed dark chocolate
Instructions
Add eggs to a bowl and whisk
Add oil, vanilla, almond milk and coffee to the eggs and continue whisking
In a separate bowl combine flour, salt, cardamom/cinnamon and baking powder
Fold in the wet ingredients (egg/oil/coffee mixture) to the dry ingredients to get a thick batter
In another bowl, prepare crumble/streusel by combining brown sugar and flour. Drizzle in the oil to get a crumbly texture and toss in the crushed chocolate
Oil a muffin tray and layer in the batter. Add a spoon of the crumble and layer batter on the top. Add a final sprinkling of crumble/streusel
Bake in pre-heated oven for 35 minutes at 350 F
Let coffee cake muffins cool before drizzling honey and sprinkling some cardamom or cinnamon powder
Enjoy with a cup of coffee
Nutrition Information
Yield
12
Serving Size
1
Amount Per Serving
Calories

397
Total Fat

23g
Saturated Fat

2g
Trans Fat

0g
Unsaturated Fat

20g
Cholesterol

31mg
Sodium

490mg
Carbohydrates

43g
Fiber

2g
Sugar

16g
Protein

5g