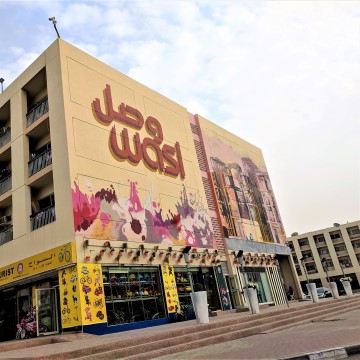 As you may know, we love spotting street art and growing up in Dubai I don't ever recall street art being celebrated. Of course this was 30 years ago and graffiti tags were found on the sides of  old buildings (much to everyone's chagrin). Looks like the modern day street art culture has since reached Dubai and I spotted some colourful work during our most recent visit to Dubai with kids in tow. Most of the street art I spotted were in Karama, Satwa and what is now being called Old Dubai (Bur Dubai) however my cousins told me that the city is on a mission to spread the artwork everywhere and you can find them in the new downtown area as well.
I recently discovered that Dubai actually holds the record for the world's longest graffiti wall – no surprise!! Dubai loves the "biggest" EVERYTHING! Back in 2014, Dubai's Crown Prince commissioned the project Rehlatna (Our Journey) and brought together regional and international artists to compete for the world's longest graffiti wall. Sadly, once the 2.3 km scroll succeeded in breaking the Guinness World Record, it was dismantled. Luckily for us the street art culture continued in Dubai and there are some great local artists who continue to create their work of art. I will step in here and mention that most of the artwork I spotted around Dubai was commissioned work but I am a firm believer that even though the government tries to control what is supposed to be a freedom of expression, artists are subversive in nature and will find a way around censorship.
I am still in contact with many of my kindergarten and middle school friends from Dubai and who no longer live there were shocked when I mentioned that Dubai is filled with street art so I promised them I'd share a few pictures!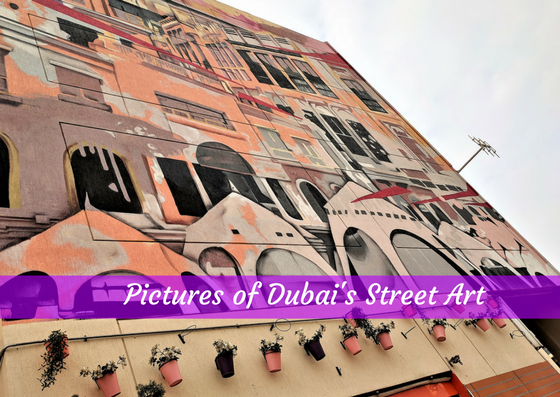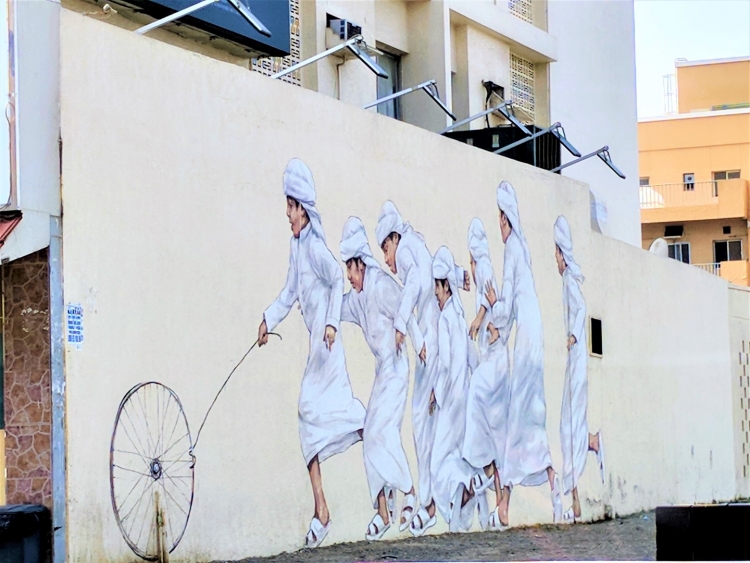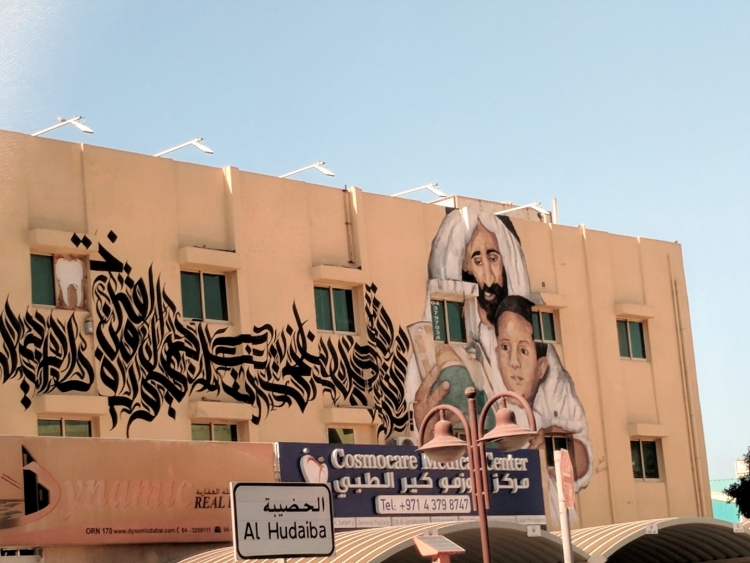 The Karama Shopping Complex used to be one of my favourite hangouts as a teenager on a budget. While I no longer buy fake brand name items I still wanted to walk down memory lane and see if this shopping mecca had changed over the years. I was surprised by the transformation taking place in Karama as our old tired looking stomping grounds had received a face lift. The buildings were bright and cheerful during our March 2018 visit. I forgot all about the shopping and spent most of my time clicking pictures as the shawarma joints weren't open during our morning visit.