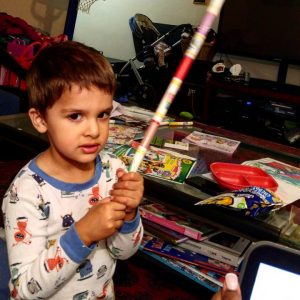 Being a manic film buff, I really hope that my kids grow up loving movies. After discovering classics like A Streetcar Named Desire, Dr. Strangelove, and Seven Samurai in high school, I have spent my subsequent years plowing through lists of the best movies ever made, intent on watching them all. Though the kids are still too young to accompany me to the latest Scorsese film, I admit that I have pushed them towards movies at a young age in my eagerness to make filmgoing a regular family activity. When our daughter, the Little Monkey, was two, I put on Cinderella in her grandparents basement. To my amazement, she watch the whole thing. Within a few months, she entered her Disney Princess phase, which I didn't expect to occur until she was 6 or 7.
Then came our son, The Little Man. He also started watching features at two and discovered a few favourites of his own. Luckily, he enjoyed Frozen, which was on constant repeat in our house for a while. He also discovered The Lion King and watched it frequently. Then came the Toy Story phase, where he still resides. To my surprise, Star Wars soon entered his heart and hasn't left.
I did not intend to show him any Star Wars films at such a young age, but his grandmother bought him a few books and he grew intrigued by the mysterious Darth Vader and his son, Luke Skywalker. One day, he walked in on me as I was watching The Force Awakens, the latest Star Wars film, which takes place 30 years after the original trilogy from the 80s. He was instantly hooked and did not seem frightened. The next day, I put on the original Star Wars.
Darth Vader appears in the film's first scene, a hulking presence, who, in the Little Man's mind, was the ultimate authority figure, in control and commanding respect. He spent the next weeks creeping around the house saying "Darrrrrth Vaaaaader" in the lowest voice he could manage. If I entered a room murmuring, "Khoooo Pawwww", the ever present sound of Darth Vader's breathing in the movies, The Little Man was thrilled.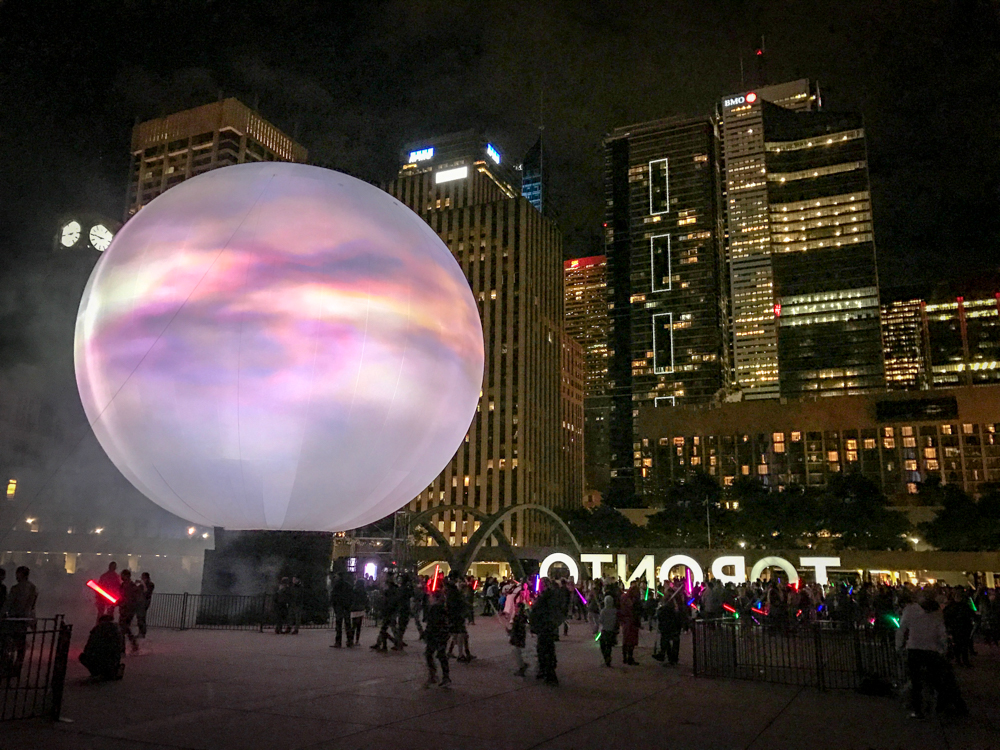 In time, we watched every chapter in the Star Wars saga, seven of them and counting, but he is still only three years old, so he doesn't totally get it. He has an appreciation for the struggle between the good guys and the bad guys. Like all of us, he's captivated by the sights of the Star Wars universe, which features some of the most memorable characters and set designs in film. Mostly, I just find his understanding of Star Wars to be a little amusing.
Each of the seven films contains an episode number and a subtitle. The first film, released in 1977, actually takes place midway through the storyline and is titled Star Wars: Episode IV – A New Hope. Despite my best efforts to get him to learn the real names, when the Little Man has a particular episode in mind, he presents his own description. Here is how he would explain the films:
Star Wars: Episode IV – A New Hope
"The one where Obi Wan fights Darth Vader"
Star Wars: Episode V – The Empire Strikes Back
"The one where Luke fights Darth Vader and Luke gets his hand cut off"
Star Wars: Episode V1 – Return of the Jedi
"The one where Luke fights Darth Vader again, Darth Vader becomes a good guy, and Darth Vader throws the Emperor down the hole." (this one is actioned packed for him)
Star Wars: Episode I – The Phantom Menace
"The one with the red guy"
Star Wars: Episode II – Attack of the Clones
"The one with Jango Fett"
Star Wars: Episode III – Revenge of the Sith
"The one where Anakin fights Obi Wan, and gets burned"
Star Wars: Episode VII – The Force Awakens
"The one where Kylo Ren fights Rey"
As you might guess, his main obsession is the lightsabers. We wants one of course. Since this would be a bad idea, we use his desire to get a lightsaber against him. Every time he hits someone, we tell him that we can't get him a lightsaber until he learns to stop hitting people. Being a 3 year old, we don't expect this habit to stop any time soon. We can only hope to limit it.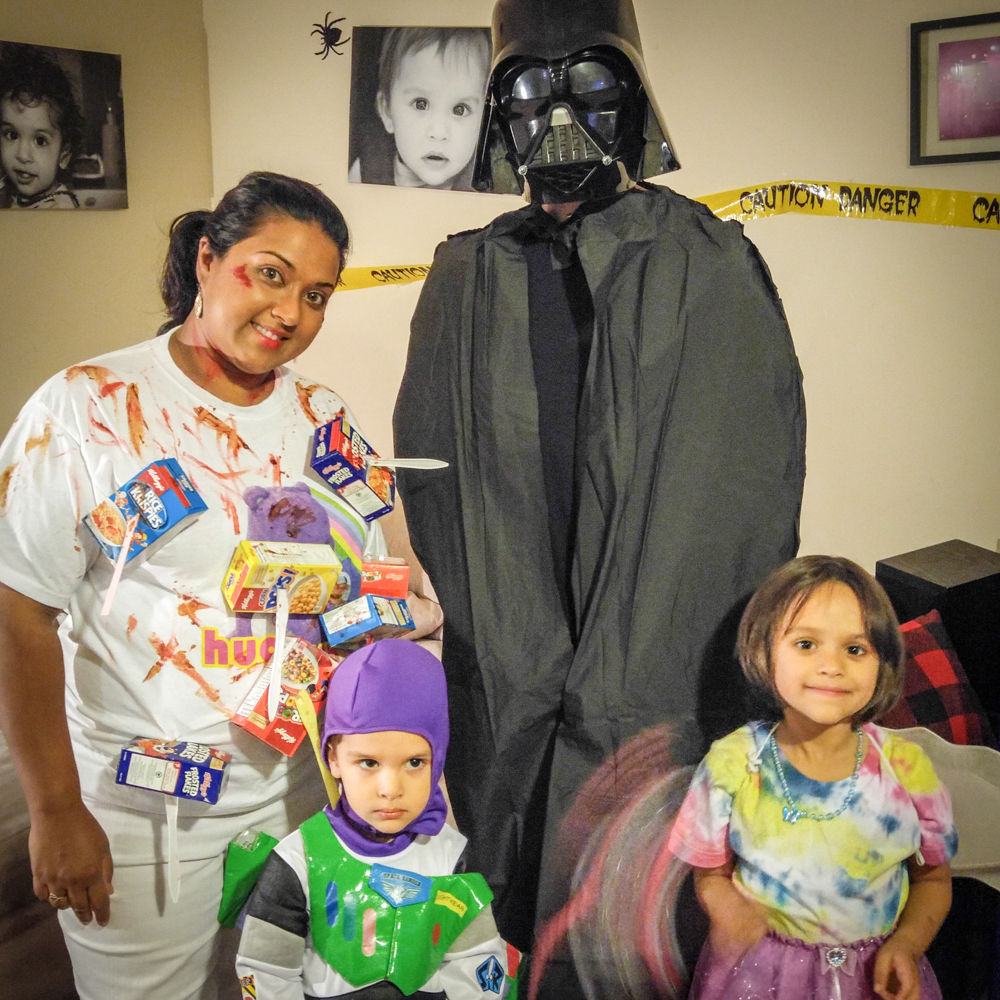 His second obsession is a little more existential. He wants to know why Darth Vader is bad. To him, Darth Vader is marvellous. His mask is amazing, his red lightsaber is great, and his voice is so powerful. The Little Man is rooting for Darth Vader, which is why the character's redemption at the end of Return of the Jedi makes the original series suitable for kids. I am able to tell him that Darth Vader used to be good, and that he turned bad after getting too angry (which is actually true). At the end, when he saves Luke from the Emperor, my son is relieved. Now, anytime he gets so angry that he starts seething, I remind him what happened to Anakin Skywalker, who got so angry that he turned into the evil Lord Vader.
I was born the year the original Star Wars came out in 1977. When the second in the series was released in 1980, I am not sure if my parents took me or not (their memories are about as reliable as mine). However, I do recall seeing Return of the Jedi when I was six. I fell in love with the big screen early. In the early 80s, Raiders of the Lost Ark, E.T., Return of the Jedi, and Ghostbusters were all released within a few years. Today, those movies rank amongst the most original and imaginative movies ever made. Now that my kids have both reached the age where we can take them to the movies regularly, I hope we all have a chance to discover a few new masterpieces together.
One final note. The Little Monkey, now five, went with her Mom and a friend to see the new Beauty and the Beast in 3D. Yashy was a little reluctant to take her, thinking that the beast would be a frightening spectacle. After the show, Yashy seemed to have been more afraid than the Little Monkey. It now occurs to me that the last time I saw her startled by a movie was while watching Tangled when she was two. I may have found the perfect movie partner.