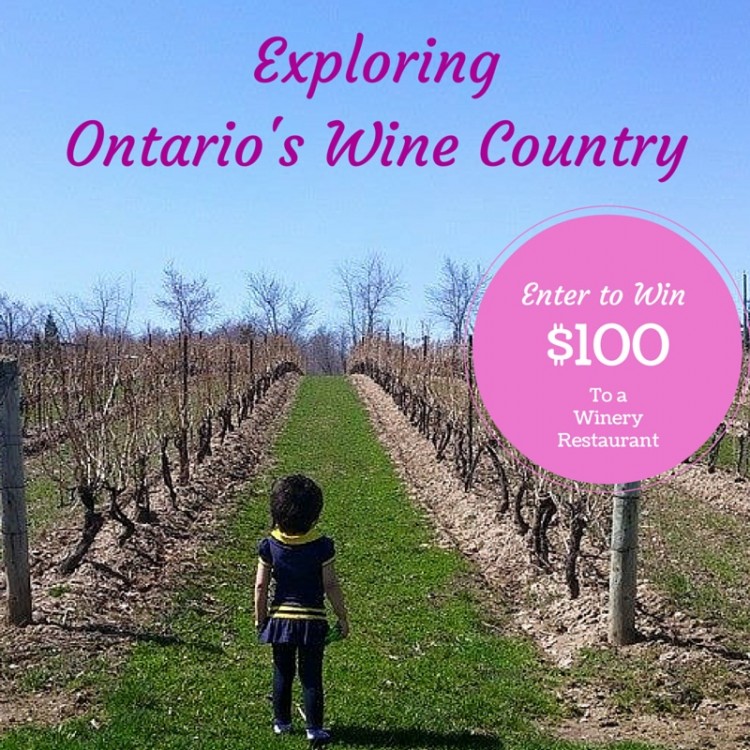 Many know of my love affair with Wine Country Ontario and since my parents have opened up a B&B in Niagara on the Lake, I've had the chance to explore the area even more. This Christmas we'll be spending a blissfully relaxing week in Niagara on the Lake and I plan to explore more of the area. I tend to save my visits for the spring and summer months so I'm very curious to see how magical the area is in the winter.
Over the last couple of years we've explored the Niagara and Jordan Valley area on the annual wine tours but we've only been to Prince Edward County once. That was for our one year anniversary back in 2000. One of my goals for 2016 is to head back to Prince Edward County, this time with the kids to explore the wine region and the many fine restaurants and summer activities for families. Pelee Island is also on the list!!
Disclosure : This post is in partnership with Wine Country Ontario but, as always, opinions are totally mine!
Exploring Ontario's Wine Country can be done on a quick day trip or you could easily spend a couple days but one thing I must highlight is how kid friendly most of the wineries and restaurants are. We've taken Little Monkey and Baby Boy on numerous occasions to Niagara area wineries and we're yet to encounter a negative experience. Nothing but smiles and treats for the kids from the many grandparents who live and work in the area!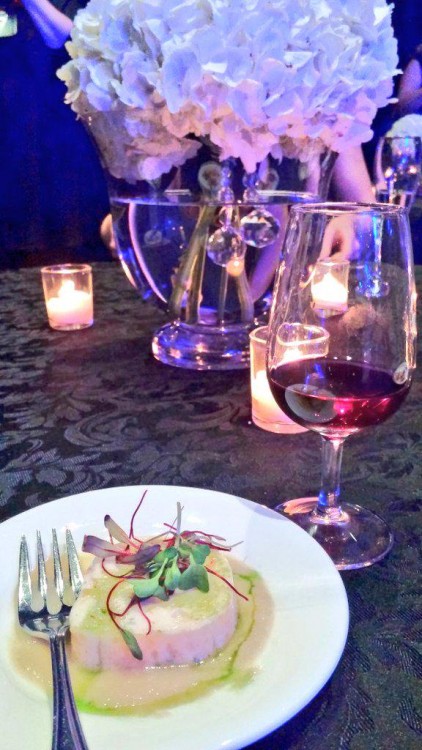 Living in Toronto we're lucky that we have the chance to escape to our wine country on a whim. Many of us fantasize about visiting places like Napa Valley and Tuscany (to name two!) but while we save up the pennies for those trips I think we should explore the many local wine regions near us. Many Ontario friends ask me why we love retreating to Niagara on the Lake and what else there  is to do besides visiting the wineries and I always tell them about the many fine restaurants one can visit and the artisanal gifts one can procure.
When Wine Country Ontario asked me to help them celebrate their #12DaysVQA by picking something from the region that I'd like to share with you lovely folks, I thought of the many restaurants in the area. Well, first I thought about the hotels and the B&Bs but figured sharing the gift of fine dining might be better. One of the restaurants I've been meaning to dine at is Ravine. I've heard nothing but amazing things  about this fifth generation winery with a serious farm to table menu (they have their own garden!!) and over the years, the hubs and I always stock up on a couple bottles from the winery to add to our aging collection. The hubs and I had a taste of the Ravine Chef's work during our date night at Cuvée earlier this year and I know we're in for a treat when we FINALLY visit the restaurant!
As we prep for our Christmas in Wine Country Ontario's Niagara on the Lake, we have a gift certificate worth $100 to Ravine Winery & Restaurant to share with one lucky reader.
Cheers to fun, family, fine wine and fabulous eats this Christmas season!
Please note that Amanda  is the winner. Rafflecopter is acting a bit wonky for me right now and won't show the winner. I hope it gets fixed soon.