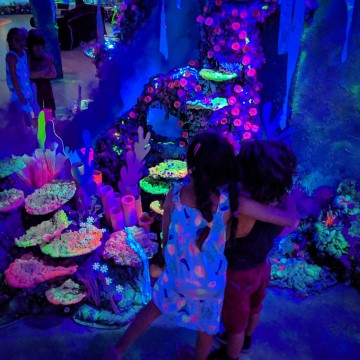 As you know we've been looking for things to do in Toronto as part of Camp Yash and that's how we ended up visiting Funhouse Toronto with kids in tow. A friend of mine has been working behind the scenes at the Funhouse and I was excited to support her by checking the space out. As you may recall, we suggested visiting pop ups like Happy Place, HideSeek and 7TO as part of our list of things to do in Toronto beyond attractions and now we can add Funhouse to that list because some of those other ones have since moved away from Toronto. Read on to discover what awaits you at Toronto's Funhouse and enter for a chance to win a family pass (4 tickets) so you can experience it yourself!
Disclosure : We were guests of the Funhouse Toronto but, as always, opinions are TOTALLY ours!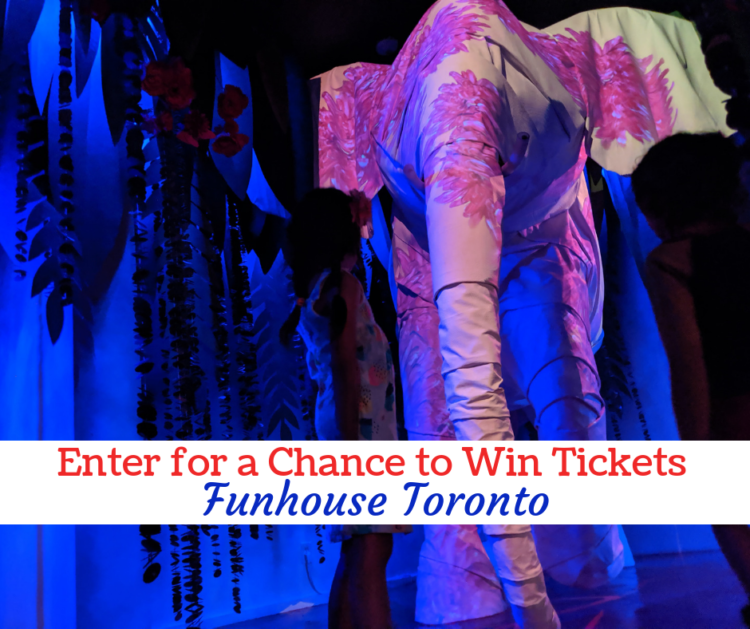 With Chris at work, I am now on my own during the day time when it comes to entertaining Little Monkey and Baby Boy. This is why I've been accepting all the playdates that come my way!! One Wednesday afternoon a friend of mine was visiting from Pakistan and we got the kids together so we could hang out and catch up.
Where is the FunHouse Toronto?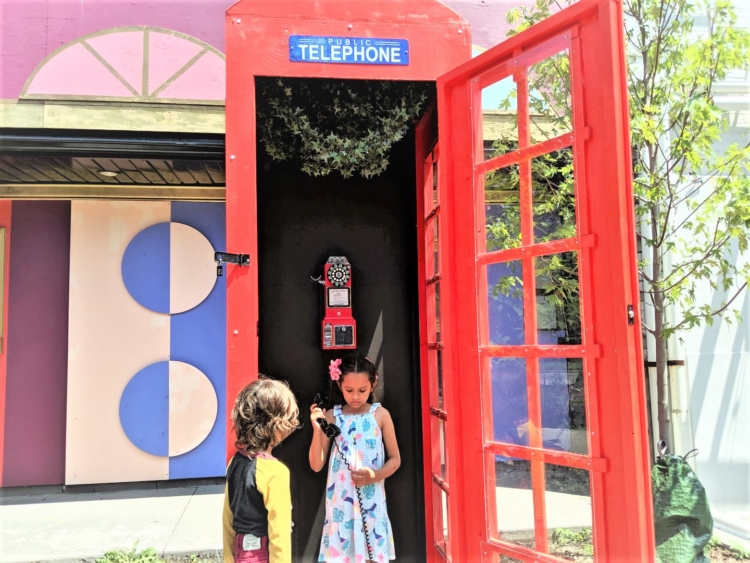 This pop up experience is located at 101 Lisgar Street in Queen West. There are quite a few cute bars and bakeries nearby so you can easily make a full afternoon of it, if you wish to do so! Before we could even walk into the Funhouse the kids got hungry and so we quickly grabbed a few slices of pizza from Pizzaiolo nearby the Funhouse (there's also a Pizza Pizza) and got their bellies filled up that hot and rainy day. After the Funhouse visit we swung by Sweet Olenkas where we indulged in vegan ice creams, baked goods and chocolates. Also, you should note that the Funhouse has different opening times (4 p.m. on Mondays, noon on most days and 10 a.m. on Saturdays and Sundays). They are also open late into the evening, so it can also be an after work activity! The Funhouse Toronto goes on until September 22, so be sure to experience this before it closes!
What Exactly is the Funhouse Toronto?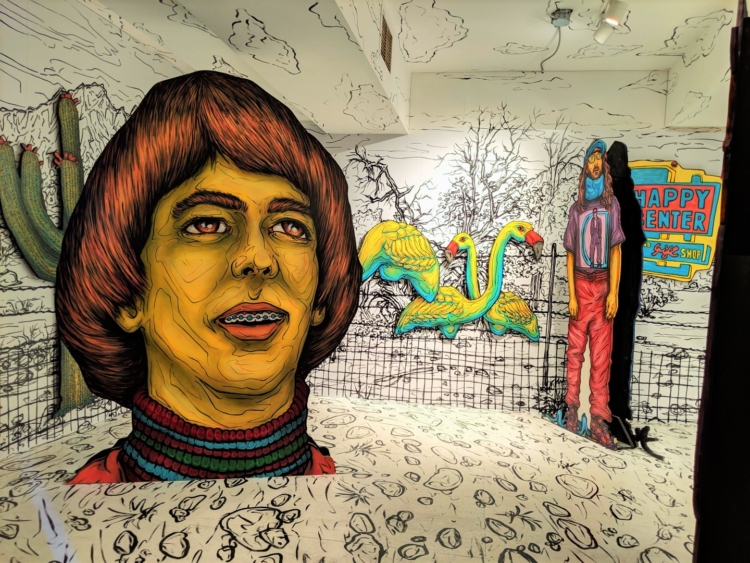 According to their website, the Funhouse is an immersive experience brought to life by visual artists from across Toronto. YES this is a Toronto curated project and I love it! It also featured environments inspired by local musical artists and the adventure begins in a 1920s inter-dimensional hotel. Their aim is to change the way people interact with art, by offering a multi-sensory experience that invites people to step into a new world. Having experienced the 18 different themed rooms created by 70 local artists, I can tell you that they definitely achieved this goal.
Expect the unexpected and be sure to pay attention to the many details that await you at each corner. My kids were happy to spend at least 10 minutes looking at each room but the kids we were with were more anxious to keep exploring because they were always so curious to see what lay ahead. Depending on your child, you could spend 30 minutes here or you could spend an hour or more. It truly is a magical wonderland but unlike previous pop ups, this one is more focused on the art. It isn't "just for the gram". In fact, it's not easy taking pics in there as you can tell from my images here (hah). Take you time, download their app and play around with the various displays that catch your attention.
Can we Take Strollers into the Funhouse?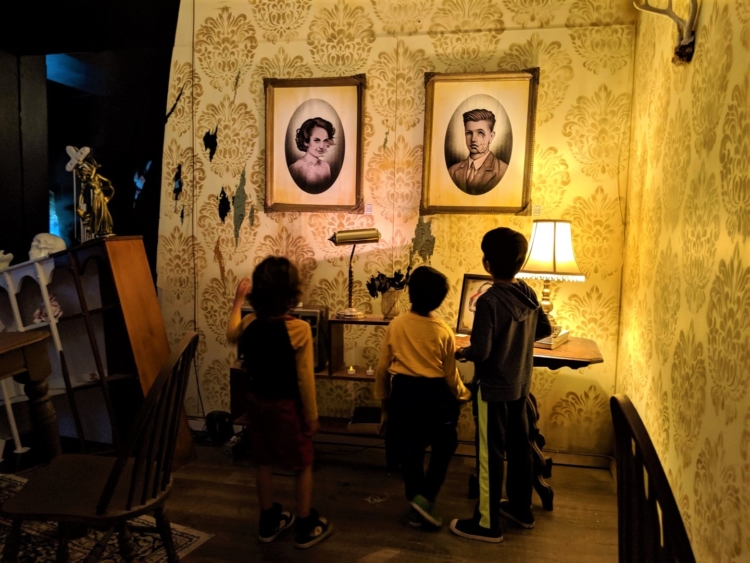 The short answer is NO. You will have to baby wear here as the pop-up experience spans three floors and the building unfortunately is not equipped with an elevator. It isn't wheelchair accessible either and you do on occasion have to climb over things and squeeze through some tight pathways.
Tips for Visiting the Funhouse with Kids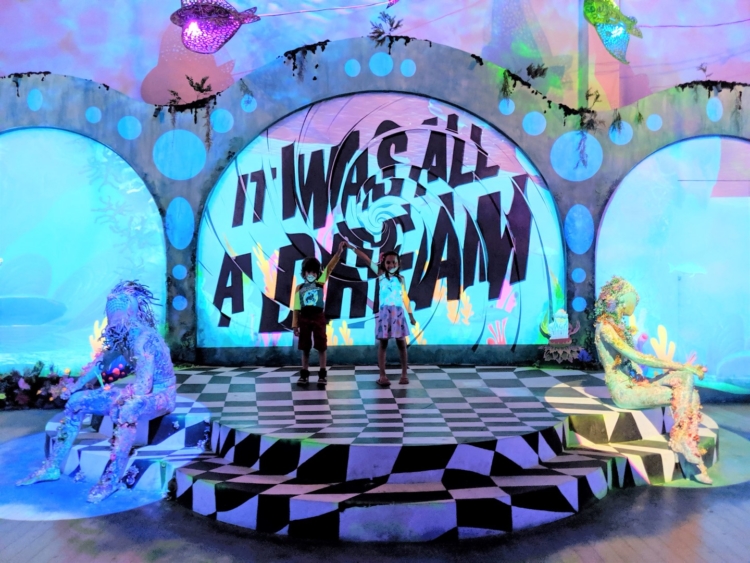 Tickets have a timed entries to ensure there's no over crowding but you can stay as long as you'd like. There is a Golden Ticket that enables you to visit whenever you want (and you don't have to stress about timing) but it is a fair bit pricier than the regular tickets.
It took us 30 minutes for a quick paced stroll through the place. We also visited at 1:30 p.m. on Wednesday and we only encountered three groups (they each had 2 or 3 people in their party). We never had to wait on people to finish with a section and if you wanted, you could circle back.
Luckily none of the kids were hungry or thirsty inside the Funhouse because I opted to leave my backpack at the front desk of the "hotel" to lighten the load on my back. Definitely no spaces to sit down and have a snack, just feed them before or after.
There are washrooms on site but note that they are in the middle of the "maze". As soon as we walked in one kid desperately needed to pee and the check-in staff quickly pointed a secret doorway to get them to the bathroom. Also note that there are two washrooms and one says "adults only" due to graphics displayed on the wall. Go in and check it out but take the kids to the other one, which has more age appropriate drawings. Either way, be sure to check out the washrooms!
Children aged 3 and under do not need tickets and there are discounts for children aged 4 to 12. At the end of the day you're looking at about $110 for a family of 4 to visit (including tax and fees). I don't think the Golden Tickets are worth the upgrade unless you really need flexibility on timing.
Be sure to use the phone booth at the Funhouse…someone will actually speak with you!
Remember to download the Funhouse app because the paintings do come alive! Most are cute raccoon and bunny images but there is a scary one (none of our kids were freaked out but I can see how some kids might be) so be sure to check the image before you show it to young kids.
This is a purely self-guided tour once you decide which door to step into upon arrival, so take your time and savour it all so you aren't wondering if it truly was only a dream…..
Who Should NOT Visit Funhouse Toronto?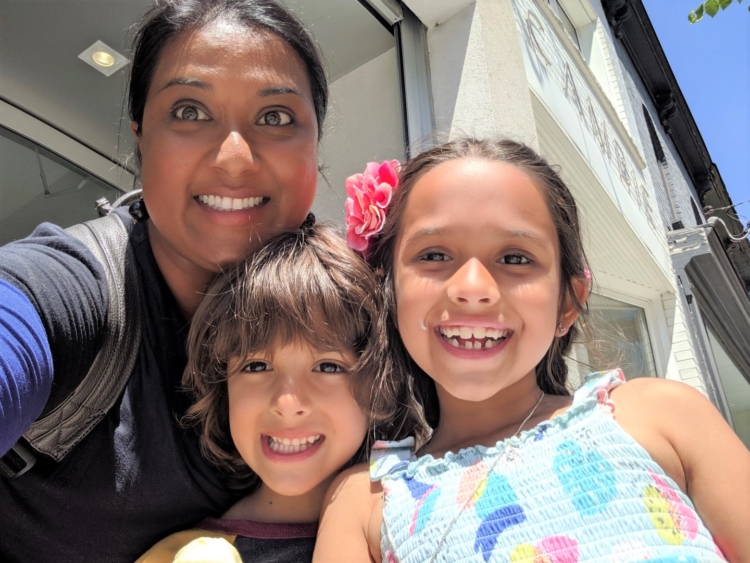 The Funhouse is a multi-sensory experience and there were parts with dim lighting, flashing lights, loud music, and scents. If any of these might cause your child to be uncomfortable, I may avoid a visit. As you know Chris isn't a huge fan of the Instagrammy pop ups but he has joined us at the previous ones. I thought it best to do this one without him BUT I know he would have loved this one. It's more about the visual artistry, there  is a lot of pop culture homage and it's like visiting an art gallery.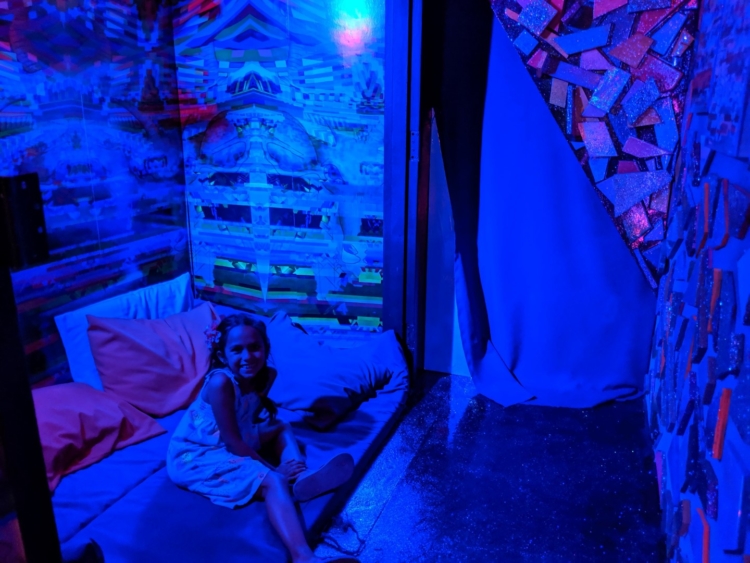 If you're like me, you definitely want to check out Funhouse Toronto and I hope you'll come back and let me know your thoughts! Enter below for a chance to win 4 tickets to the Funhouse Toronto. Please note that because this is a timed entry event, I cannot guarantee that I will be able to secure tickets for your first choice, but if you are the winner, I will do my best to get one of three time slots you request.