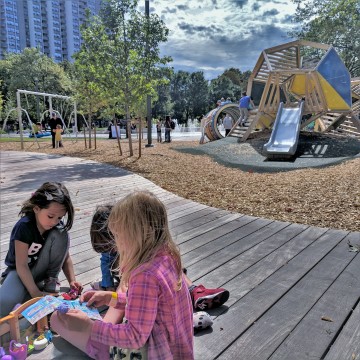 We all know that there are plenty of things to do in Toronto with kids but the challenge is that we seem to have visited all the best attractions in Toronto for young kids. You've taken your babies and explored all the baby friendly things to do in Toronto and they grew into toddlers who had jam packed Toronto itineraries during every visit. Now they're rambunctious young kids who want to explore more but are looking for experiences beyond the usual list of Toronto attractions, am I right? So, if you, like us, are looking for fun things to do in Toronto beyond attractions, we've come up with a list. We've been to most of the spots on this list and others look like family friendly Toronto spots which Chris and I plan to explore this summer with our children. Our fair city has so much going on that there's no shortage of fun activities for families who wake up and wonder "what to do in Toronto today?". We got you!
Now don't get us wrong, if you haven't explored ALL the Toronto attractions, please ensure you do! We love going back to our favourite spots like the ROM, AGO, Ripley's Aquarium and Science Centre. We also have a great weekend in Toronto itinerary for families visiting Toronto!
Unique Things to do in Toronto with Kids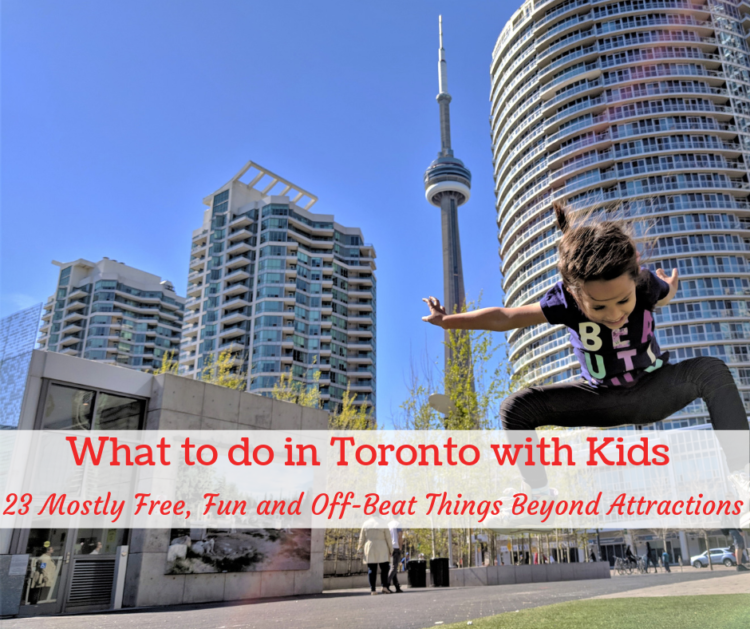 Here's a list of unique things you can do in Toronto, with kids, that are beyond the usual attraction recommendations. We've already written about a few of these spots and have included links if you want to learn more about our experiences.
Free and Nearly Free Things to do in Toronto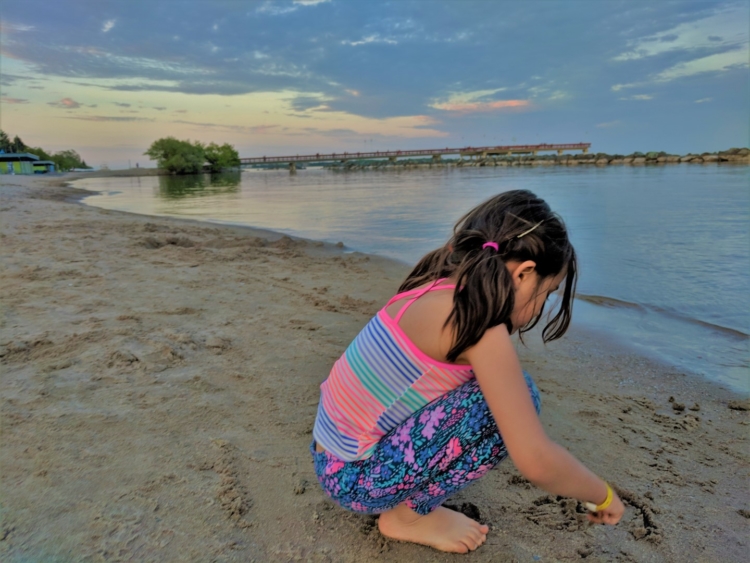 Visit the Toronto Islands – Far Away farm, beach, BBQ, Centreville amusement park, ride horses, rent family bicycles, take boat tours and do so much more.
Explore High Park – splash pads, mini zoos, hiking trails, picnics and crazy playgrounds
Visit the fabulous Grange Park playground (near the AGO) – we have a list of other playgrounds in Toronto but that's our favourite one
Ride the Street Car – I know it sounds odd but kids love roaming in them. Why not neighbourhood hop and pop out for treats as you wish? The College/Gerrard street one is always a good one as is Spadina
Visit the waterfront – swing by the Harbourfront Centre which has loads going on every weekend or hang at HTO Park!
Visit the Toronto Police Museum – hey this isn't a big attraction! You'll have to pre-book your visit but kids will love it!
Get dirty at Evergreen Brickworks – there are farmers markets and brewery pop ups on the weekends, story circles, a children's garden, places to play with dirt and find insects too!
Experience a Toronto festival – there's a festival every weekend in Toronto! Our faves include Taste of Little Italy, Salsa on St. Clair, Pride, Caribana and Luminato
Check out the Toronto Library – there are free activities and story time sessions throughout the year (you can also get free museum passes!)
Learn about horticulture (or just run around) at Allan Gardens Greenhouse – after visiting the greenhouse in downtown Toronto pop by the large playground nearby
Splash around at Nathan Philips Square – you could do this at Dundas Square too but our kids love the sprinklers and enjoy climbing the Toronto sign at Nathan Philips (there's also a small playground behind Old City Hall)
Explore Ontario Place – watch a movie at the Cinesphere, run around the massive grounds or experience one of the many pops up taking place
Hangout at a beach – we had a fabulous day at Woodbine Beach but Cherry Beach is also a good option for those hot hot days. Here's a full guide on how to spend a day at the Toronto Beaches with kids.
Unique Restaurants, Bars and Cafes in Toronto for Kids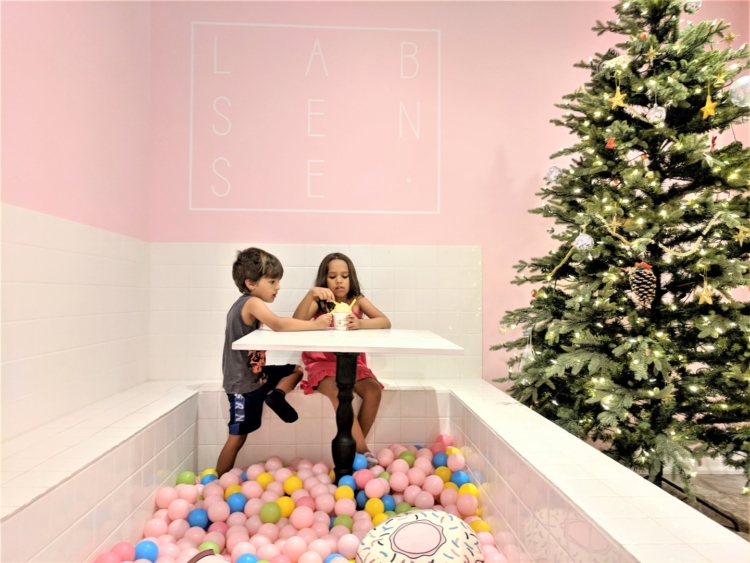 Cool Toronto Experiences for Kids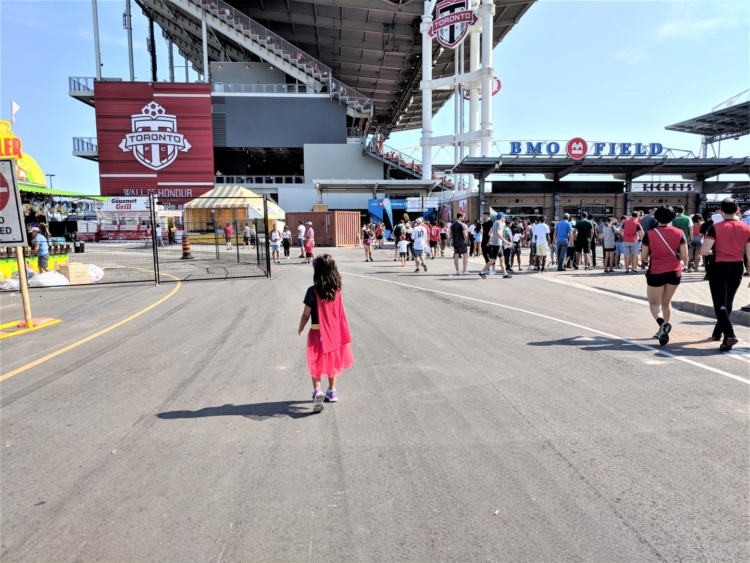 I know I'm looking for things to do in Toronto this weekend as it's a long one and I know I'll continue to look for places to take my kids to throughout the summer, so I'll be sure to update this list and hopefully you'll share your favourite places in Toronto with us as well!