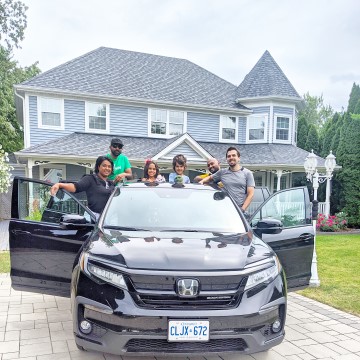 As you know by now, I'm a last minute planner when it comes to booking trips. Snagging a last minute cottage in Ontario isn't the easiest task but I managed to do it (again). This year for my 40th birthday celebrations we gathered our bubble and rode a 2020 Honda Pilot to a cottage in Ontario's Norfolk County. It had been a while since we visited Norfolk County but with a focus on  local trips during the COVID era, I thought it was a good idea to explore an area we knew. We spent most of our days at the cottage or the beach nearby but we also explored the area and supported some local businesses whilst adhering to COVID protocols. Bubble Getaways are going to be a THING and as you know, I've been very strict in adhering to bubble rules. Planning this Ontario road trip wasn't an easy one but now that we've done our first, I'm totally ready to plan more Ontario bubble getaways! If you want to see some videos I shared during this trip, check out my 40th birthday Instagram highlight!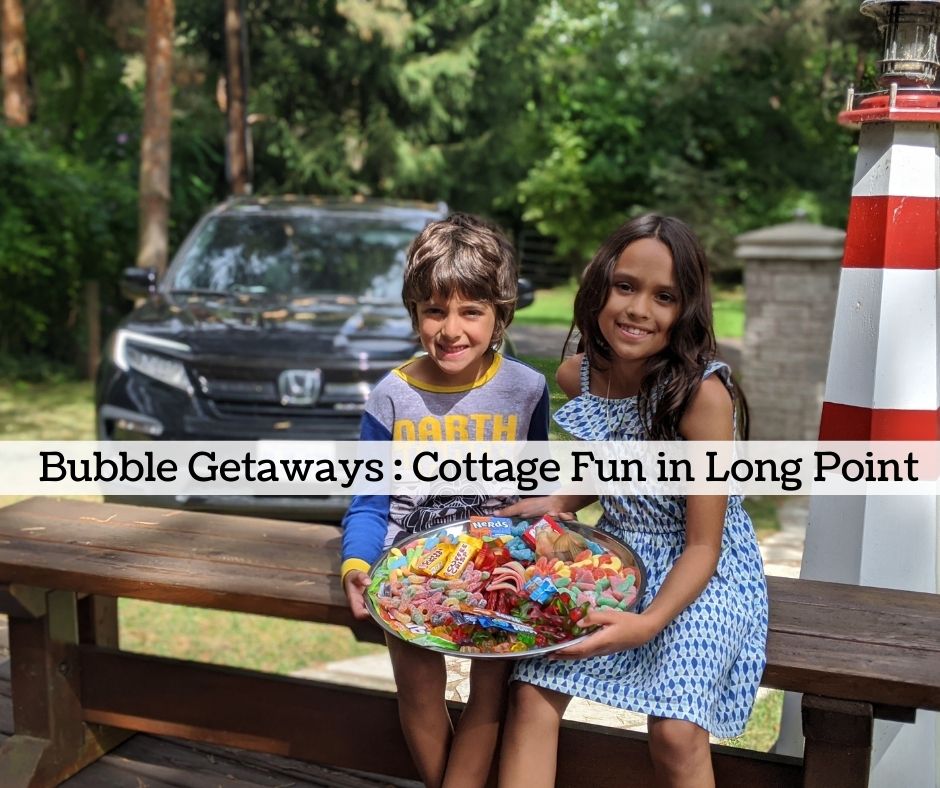 How I Found a Last Minute Cottage in Ontario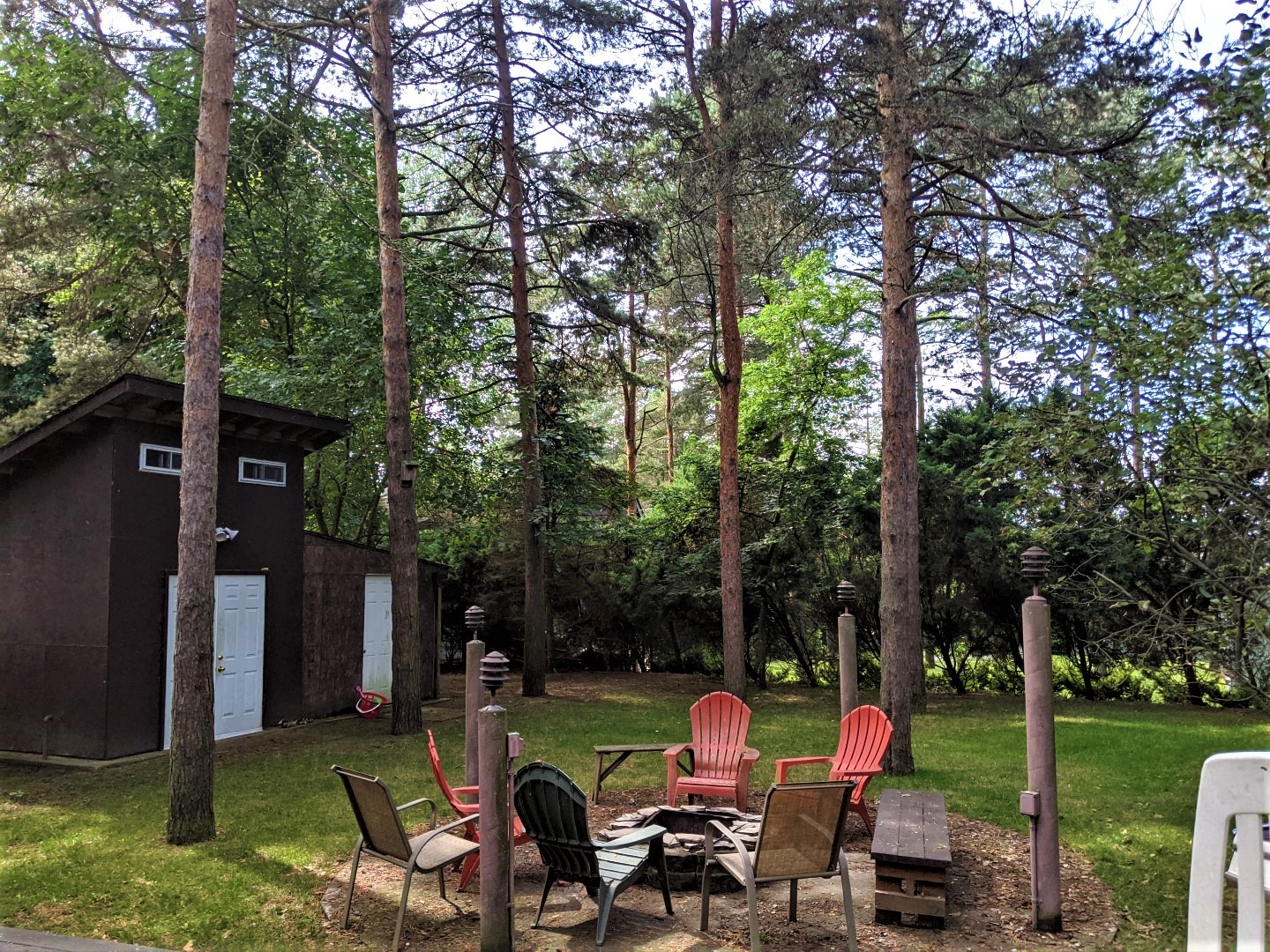 I knew that I'd have to sacrifice fancy digs or budget when booking a last minute cottage in Ontario but luckily for us, we found a 3 bedroom cottage for $1500. Yes, for the whole week! It also had space for 10 people and came fully stocked with things we needed like kitchen tools, fire pit, parking for multiple vehicles and walking distance to Long Point Provincial Park and Beach. Couple years ago we lucked out with a last minute cottage rental in Haldimand County and that cottage, whilst very rustic, had a private beach access and it has for ever ruined us! We couldn't find a private beach this time but we were able to enjoy a 5 minute walk to the Long Point Beach. One night (at 3:30 a.m.) we were able to see the most magical thing – a moon set. That experience will be forever ingrained in my memory.
We slept in, relaxed at the beach and then enjoyed late night hangs by the fire for the week we were there. We ate all sorts of treats and delicious food and even brought along a candy platter and smores kit from Cured Catering. Check this local Toronto catering company (they ship Canada wide) if you're looking for ways to up the ante on your cottage trip. Use the Cured Catering code "Yashy10" for 10% off your order! 
If you're looking to book a cottage in Ontario for next year, they say you should be looking now. Of course with COVID in the air, it's hard to commit to long term plans but many owners are offering reasonable cancellation options. I found this particular cottage on a Facebook group called Ontario Cottage Rental and Sale where (for the most part) you can connect directly with Ontario cottage owners. I had looked on sites like Cottages Ontario, VRBO, Air B&B etc but most places were exorbitantly priced at $10,000 per week! Crazy!! I ended up connecting with a fellow mom who had availability and I took a chance in booking it despite them not having a website. This summer there seemed to be an increase in cottage rental scams and this topic was circulating in this group as well. Trusting strangers via e-transfers vs credit card payments is a daunting task but after a few chats with the owner, I took a gamble (much to Chris' skepticism). Here's a link to the cottage if you'd like to book it in the future!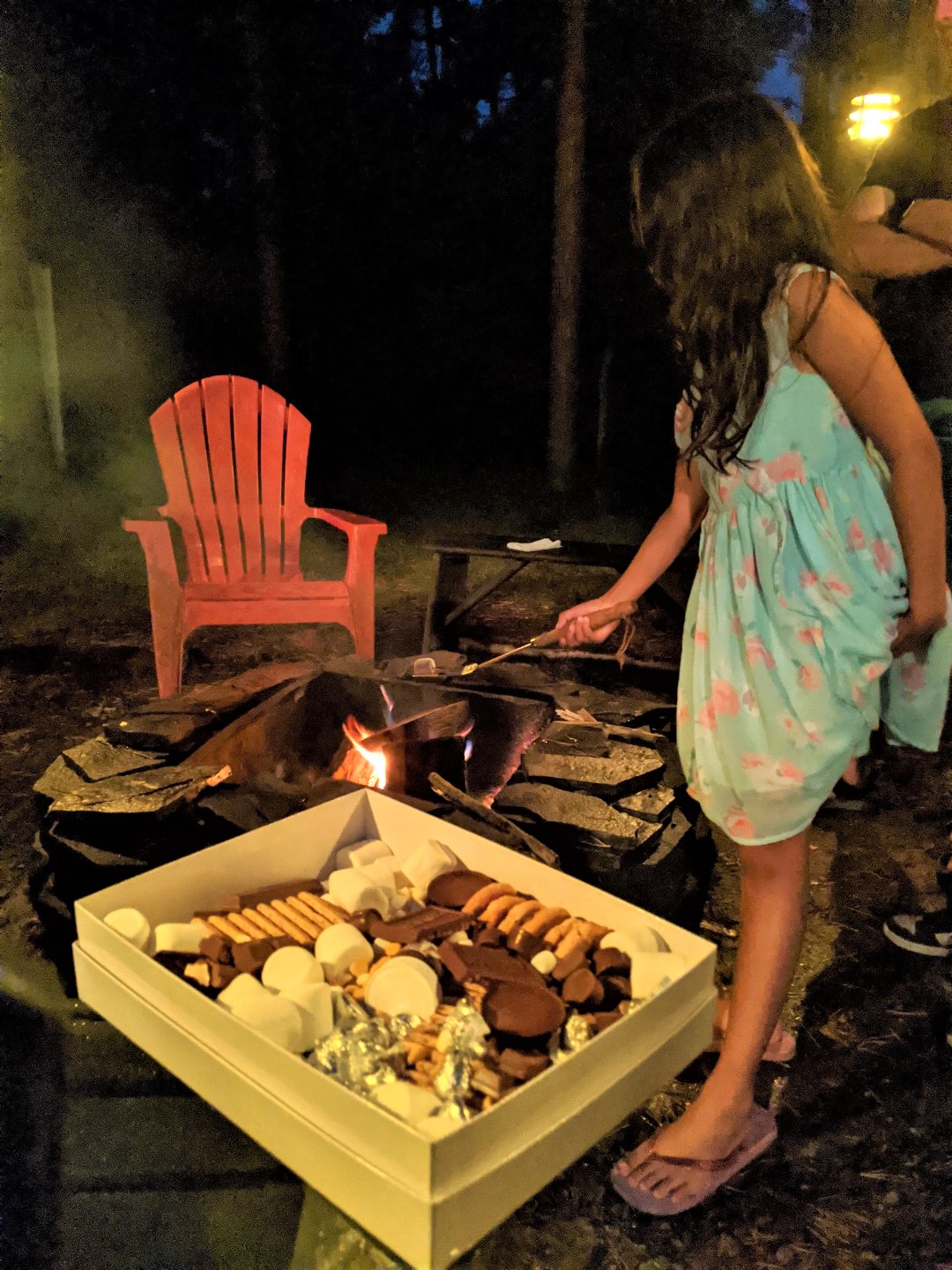 Our cottage was very clean and the owner's dad was there to greet us (we all wore masks upon arrival) and gave us a few tips. Of course I took extra steps to ensure our safety during these times and I'll highlight them below. My biggest challenges with cottaging in Ontario is that we need to take linens, towels, toilet paper etc (or we can pay the $10,000 at the fancier spots and have it all there for us) so the Honda Pilot filled up quickly. We even took our own blankets! Our 2.5 hour drive to and from the cottage was fun despite the car being fully loaded with all our stuff. Luckily the vehicle had plenty of cup holders to stash our necessary items and an entertainment system so the kids were able to watch a movie and not nag me! The Honda Pilot was also very gas efficient and after a week of driving we only topped it up with $60 worth of gas!
Things to do for a Safe Cottage Stay During COVID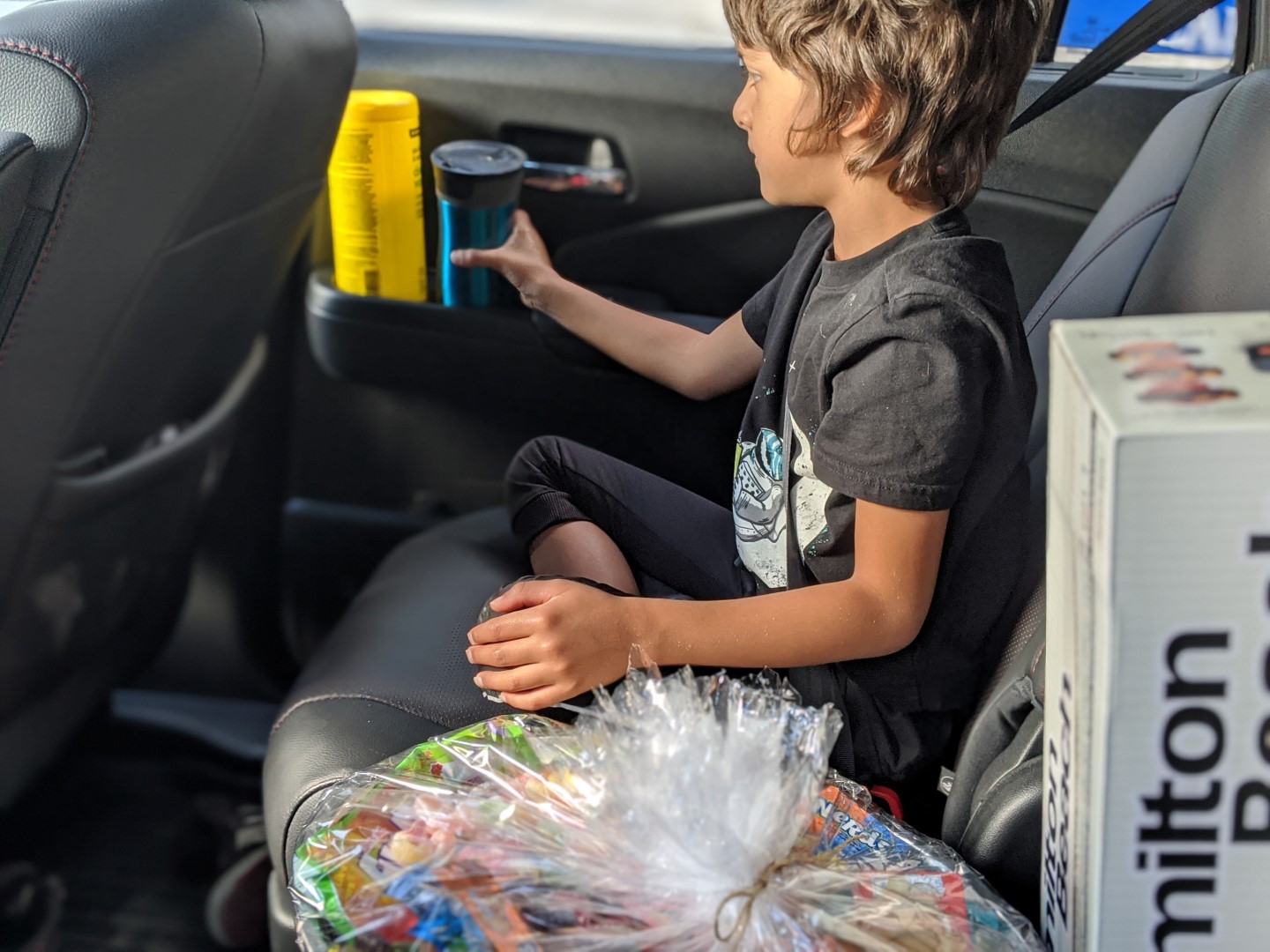 Upon arrival use a disinfectant spray on couches, mattresses, drapes and any cushions
If using the pillows at the cottage, toss them in the dryer (the dryer at this cottage even had a 'sanitize' option)
Wipe down all tables, door handles and high-touch surfaces with disinfectant wipes or sanitizing wipes (we did the full kitchen and fridge even though it was spotless)
Air the place by leaving windows and doors open (but ensure there's a protective mesh to avoid mosquito and bugs from coming in)
I didn't do this but had I brought my travel steamer with me, I could have used that on the couches, chairs, drapes etc)
Wash all plates, cutlery and pans before first use (sadly this cottage didn't have a dishwasher so we ended up doing this by hand before each use for the first two days)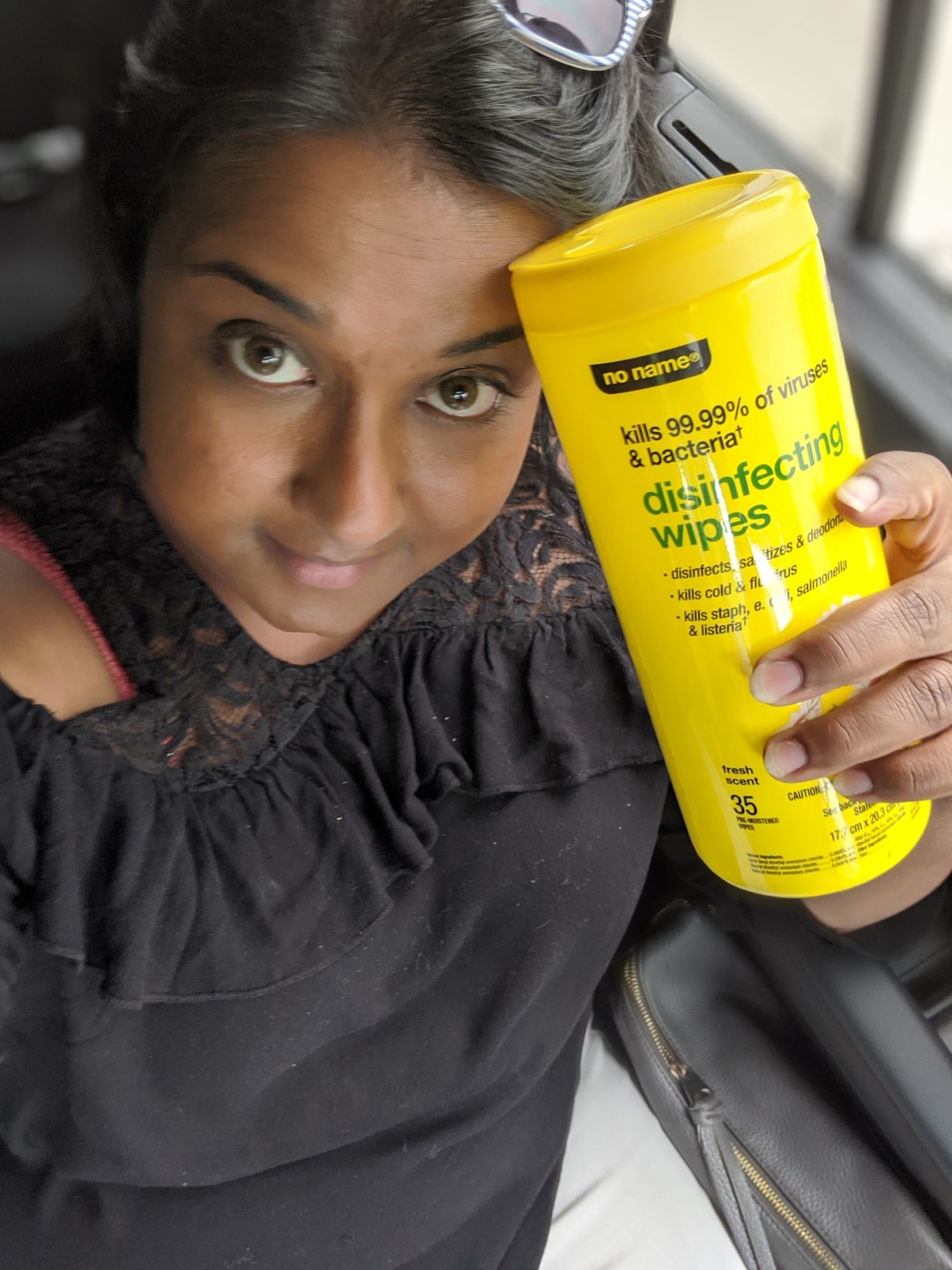 Be a good neighbour and do the same before you leave, karma exists you know! Some of the above suggestions may seem a bit over the top but I like to be extra careful and it was within our bubble's comfort levels.
Things to do in Norfolk County and Area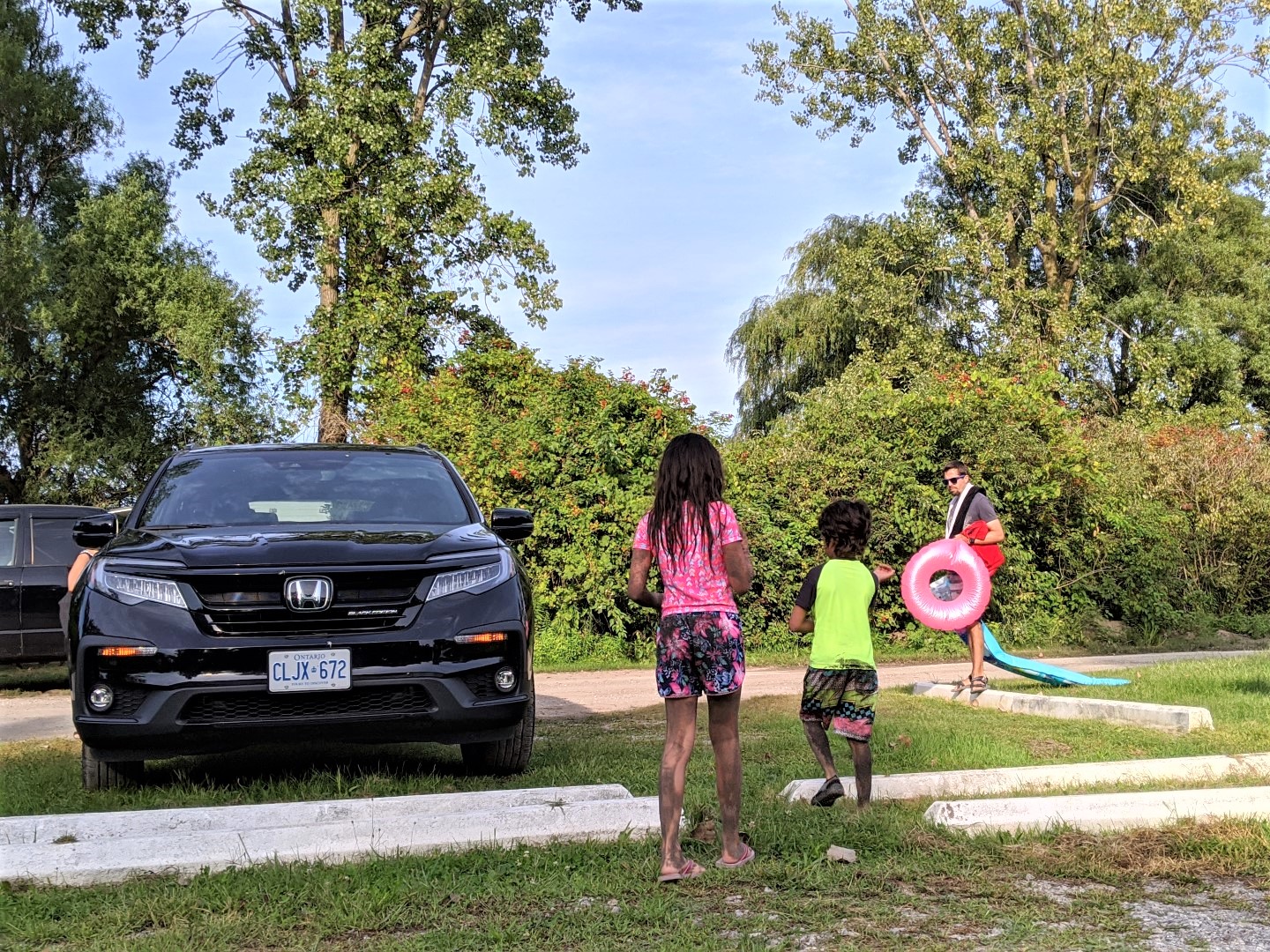 We've visited Norfolk County a couple times over the last few years and on this Ontario road trip we revisited a few favourites and discovered some newly opened spots (since our last visit two years ago). Please be respectful of the locals and your fellow humans; wear a mask when entering stores and crowded areas. The establishments are doing their best to ensure people distance and sanitize frequently but some of the places have a small footprint so we'd respectfully stay outdoors until it was safe for us to enter the store.
Beach Time in Ontario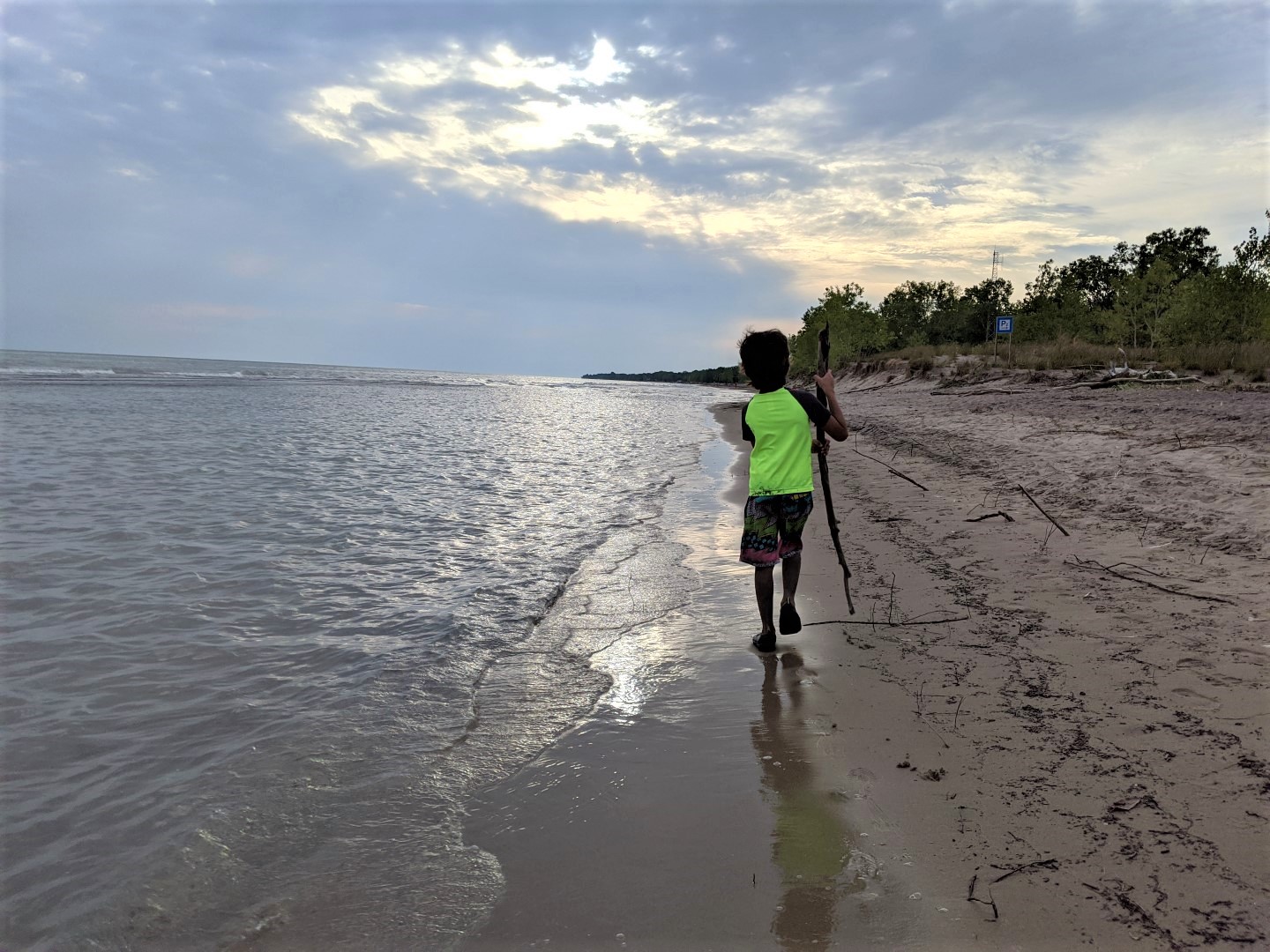 Please note that Port Dover beach is closed during the pandemic in Ontario but there are still two other popular beach areas that are safely accessible.
Turkey Point : We visited on my birthday(a Monday) and had a lovely swim here. Shallow entry is always a plus and there was free parking near the beach (there's paid parking right on the beach as well). Plenty of ice cream shops across the street and there was a washroom on site at the beach.
Long Point : We were an easy 5 minute walk away from our cottage so we visited the Long Point Beach 4 times during our 6 day trip. The natural landscape here is so unique that it has been recognized as a UNESCO World Biosphere Reserve. In addition to the pedestrian beach access, you can pay to enter the Long Point Provincial Park (part of the Ontario Parks system) which allows you to use the facilities and parking. Bird lovers will definitely want to visit this park (I'm afraid of birds but I wanted to mention it as it's a huge attraction). We loved the various colours of the sand at the beach (including a pink section that reminded us of PEI).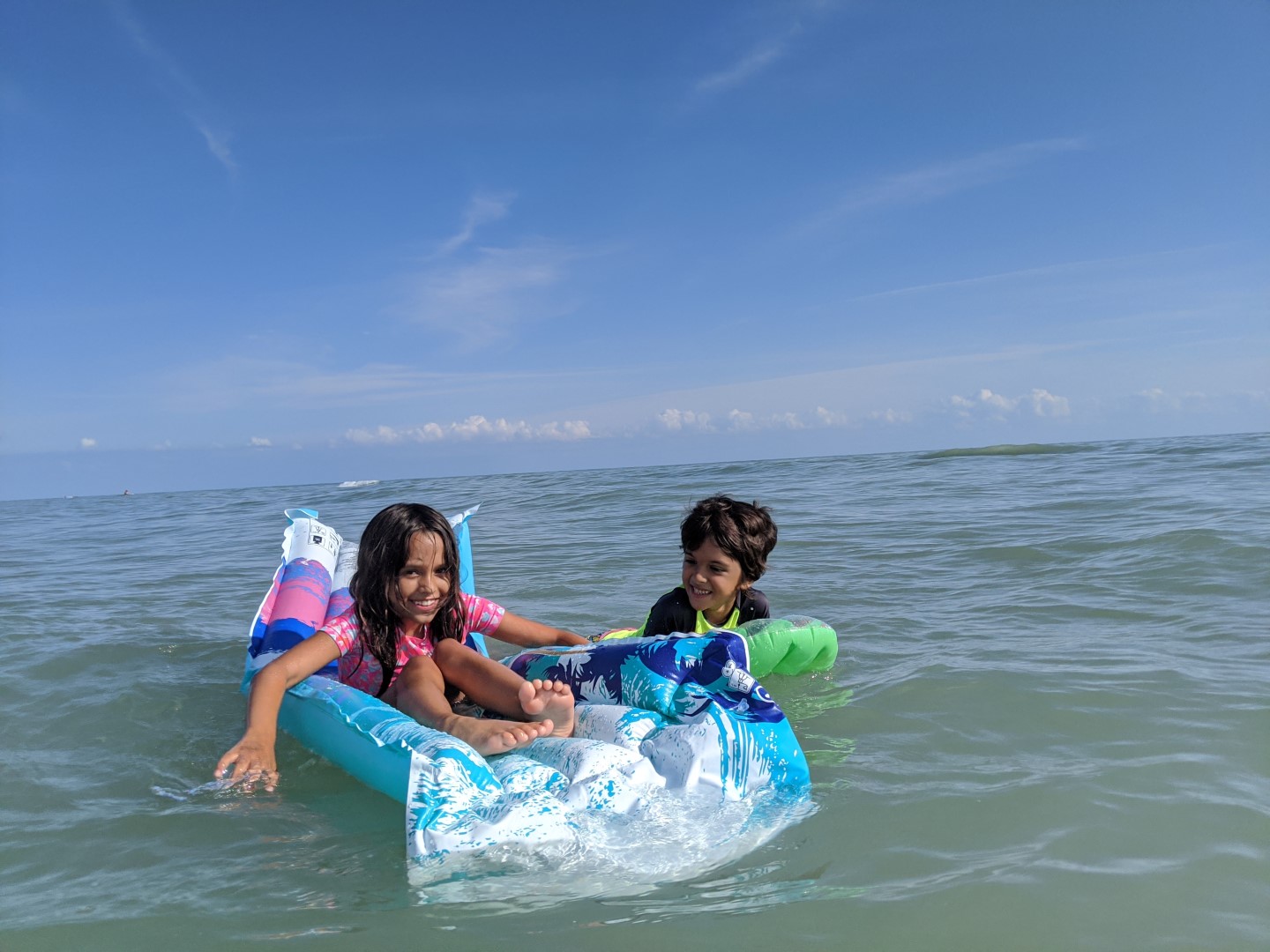 Breweries and Wineries in Norfolk County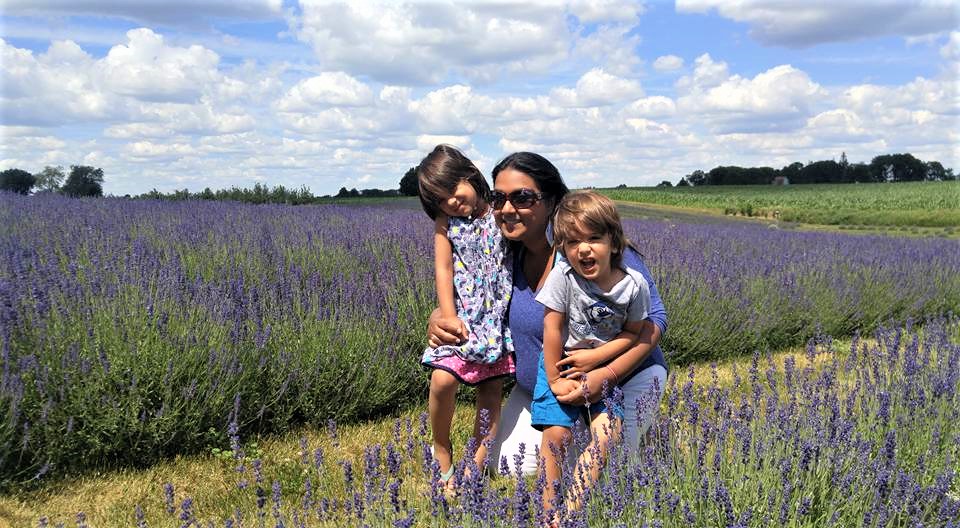 New Limburg Brewery : This is one of Chris' favourite Ontario breweries so we swung by the old school which has been transformed into a microbrewery. We had to stock up on beers for the cottage after all! Upon arrival we were impressed by the changes here since our previous visit. They now have multiple outdoor dining spaces and their food menu has expanded as well. We did attempt to have dinner here on our way back to the city but just couldn't swing it. Will definitely be back because the guys are huge fans of the Belgian style ales made here and we have a feeling we'll be fans of the wood fired pizzas as well.
Bonnie Heath Estate Lavender and Winery : We had visited this winery during a previous trip and I wanted to mention that a stop here is highly recommended. If it's lavender season you'll get some fabulous family photos and you can either shop for some goods or swing by the winery. It's not far from New Limburg so you can pair these up nicely!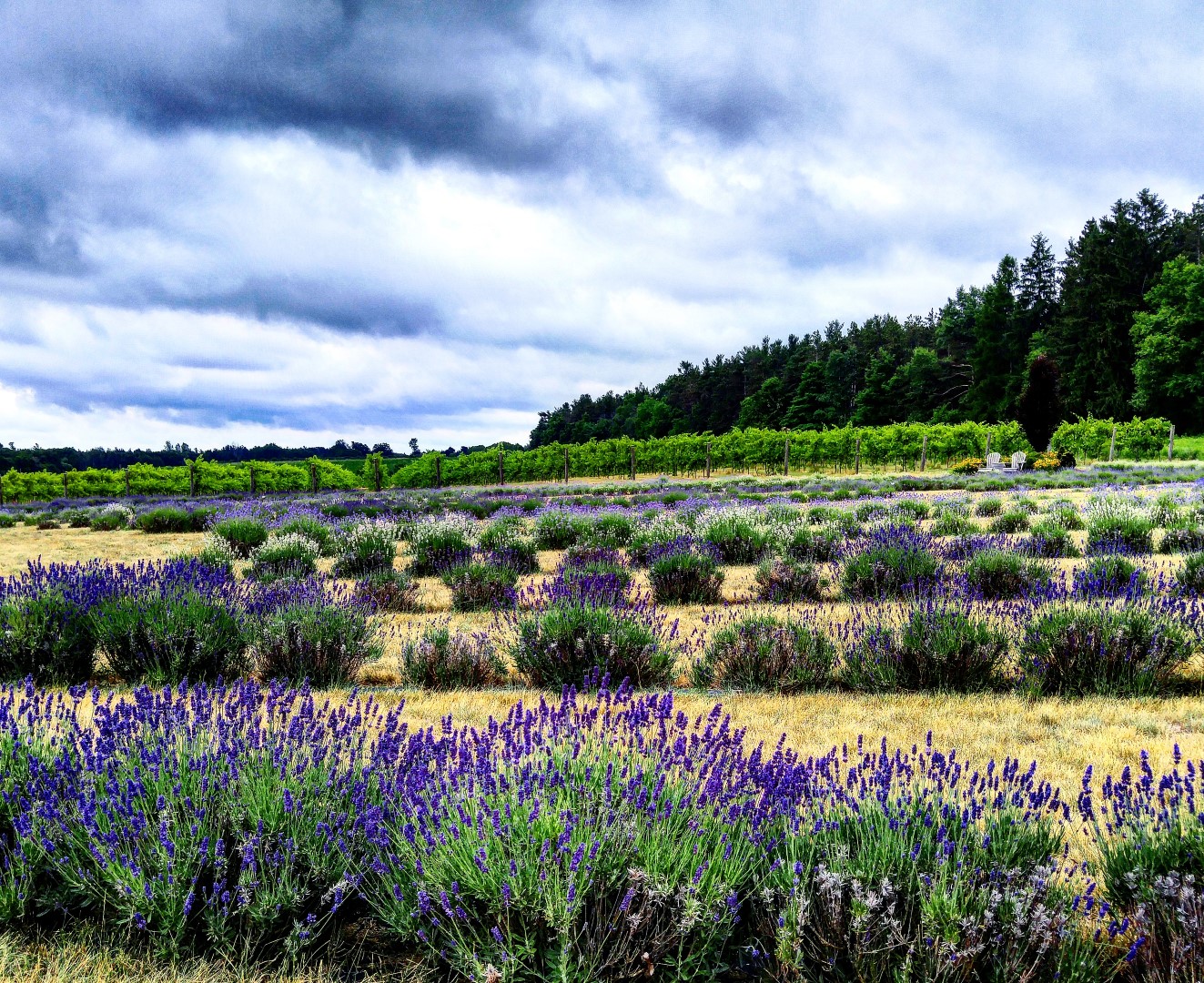 Charlotteville Brewing : Nestled in the Carolinian forest, this was our first visit to this estate brewery housed in a family barn. They've used heritage grains, interesting yeasts, local hops and Norfolk's water, to make fermented libations that are quite good. Although we only swung by to pick up beer, I loved the vibe of the space here. They have an adorable patio set up and I hope to one day dine here as well because their ethos of respecting the land and using the local bounty resonates with me. This brewery is only ten minutes away from the next two on our list!
Burning Kiln Winery : We swung by here for an impromptu tasting and was surprised that there wasn't a long wait. During these times they have a tent where individual groups can receive a private tasting for $10 per person. The story here is that the winery (and vines) sit on an old tobacco farm. Some of those soil properties definitely stem into their wines as well. While I did not find a wine I liked during our visit, my friend did. We each have our own preferences and I love visiting wineries to expand my own palate. Next time we'll definitely have to catch one of the many pop up events here or dine on site.
Home Town Brew Co : If you want to enjoy a brew out in nature, this is your spot. We were hoping to enjoy a flight during our visit but sadly all the brews my friends and I wanted to try were sold out. They only had IPAs on offer and since Chris wasn't with us, we picked a few to take home for him. They have a lively patio area and are on the same property as Long Point Eco-Adventures, a wildlife preserve and eco-tourist destination which makes this a great spot to spend an afternoon at in Norfolk County. I do hope to try their coconut and blueberry beers soon though! I will also mention that this spot is right next door to Burning Kiln so it's easy to visit both.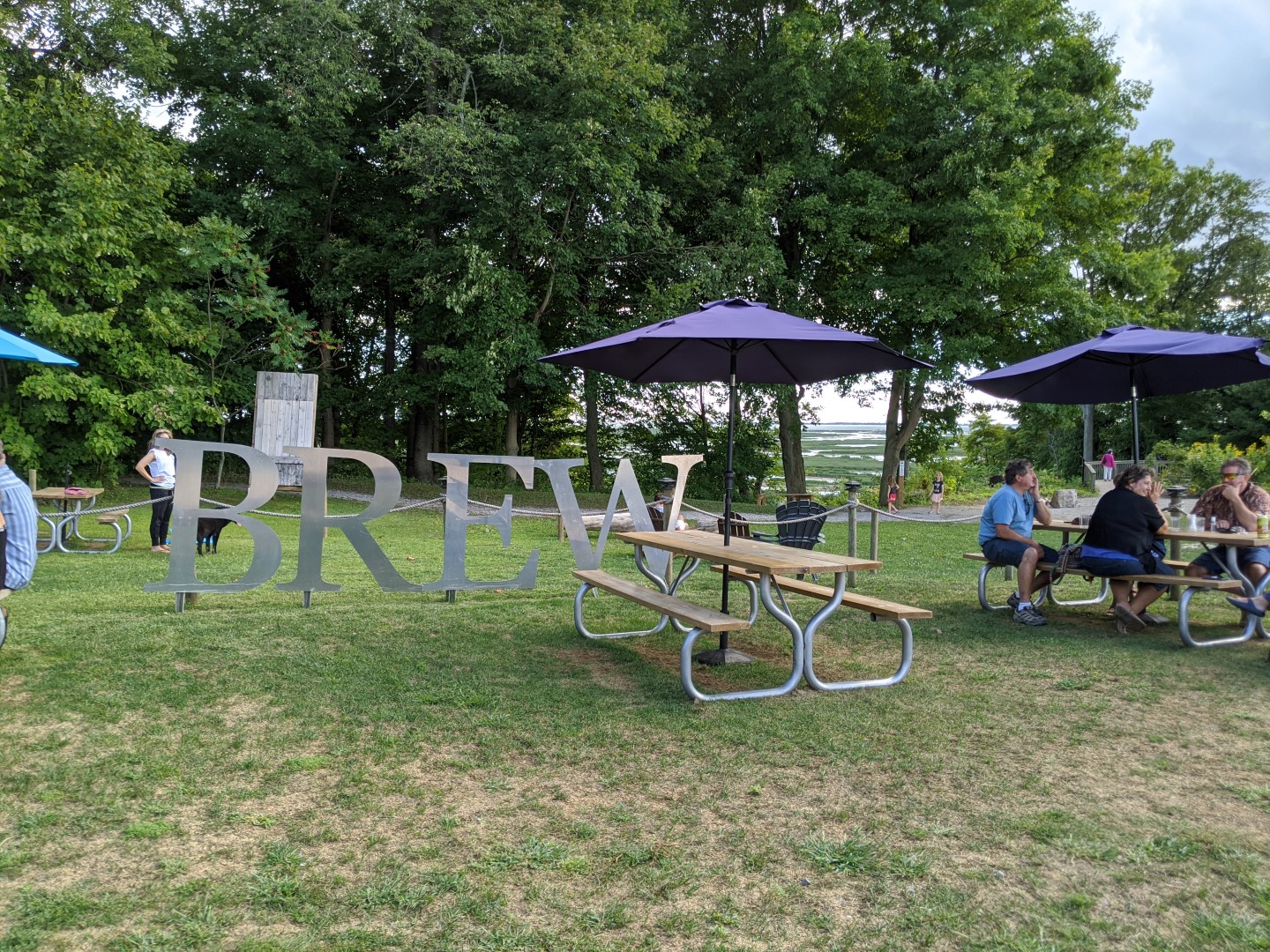 We drove by some delicious sounding restaurants but unfortunately we did not dine out during this visit. We opted to buy food from the local grocery stores and made all our meals at home as we were a large group and getting last minute reservations would have been fairly tough I assume.
Tips for a Safe and Respectful Bubble Getaway
Planning for this getaway with our bubble took a bit of prep work but in the end it was absolutely worth every second of mulling. Here's some tips and advice to keep in mind as you plan your bubble getaway.
If you've been true to your bubble, everyone should already be monitoring themselves for any symptoms and err on the side of caution. Know that it's okay to cancel last minute if anyone isn't feeling well
Discuss about comfort levels prior to the trip – are you looking for a cottage/hotel? What sort of activities- outdoor only or are indoor attractions an option? As always, anything you do, impacts your bubble too. So hopefully you've had most of these conversations when you first bubbled up
Similar to pre-COVID group trips, divvy up cottage responsibilities so that the same person isn't doing all the cooking or cleaning
It doesn't hurt to wash hand towels and disinfect high touch surfaces on a regular basis. I gave myself the mission to do this daily
Bring extra hand sanitizer and disinfectant wipes. If you're visiting smaller towns and shops they don't usually have the supplies available in big cities so go prepared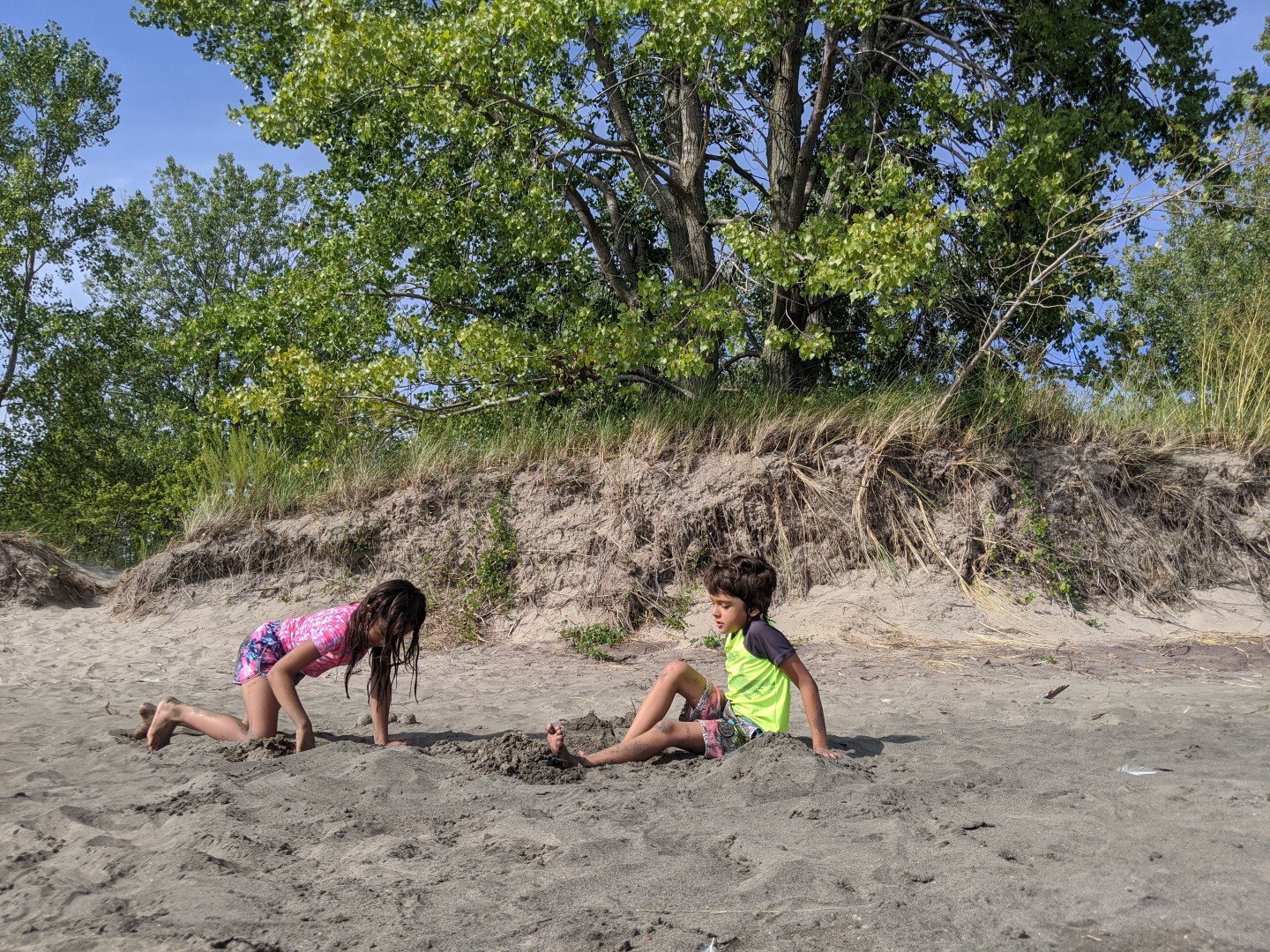 We had an amazing time in Norfolk County and I know that this cottage trip in Ontario is one we'll remember for years to come. Our need to bond with other human beings is even stronger this year. Seize every opportunity to create memories because we have no guarantee on what tomorrow may bring our way. As always, please be mindful of the times and respectful of the communities you visit. Leave places in better and stronger conditions.