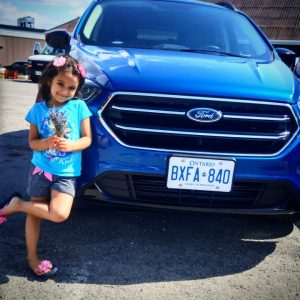 I've been bitten by the beach bug ever since our trip to Mexico. I think it's mainly because I discovered that my kids are happiest on a beach and they just play on their own without nagging us. It's such a blissful feeling that I've tried to escape to the beach any chance we've had this summer. Living in Toronto for the past ten years I never ventured out to explore the many fabulous beach areas on offer to us, until this summer. Ontario's Southwest region is filled with amazing swimmable beach spots and our visit to Norfolk County gave us a good taste of the beach scene. This past weekend I gathered some friends and packed a 2017 Ford Escape (which was loaned to us) and sped off to discover Haldimand County with the kids in tow.
Less than an hour and a half away is the perfect cottage experience for families of all sizes and ages. Our group of 8 adults and 3 kids (an infant, a 2 year old and a 4 year old) spent our days exploring the local area, hanging out by the beach, swimming under the sun and gathering around a fire pit at night.
With nothing but sunshine and pink sunsets during our three day visit, it was as if we were in Florida!
I kid you not.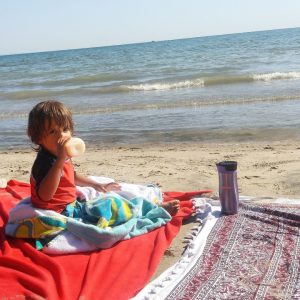 I had found a cottage online and was so afraid of it being a rundown spot that I was SO RELIEVED when we pulled up in the Ford Escape and saw the spot in person. You hear horror stories about booking spots with no reviews and I really didn't want to be THAT person, especially since I had a group of friends joining us later that night. The cottage was truly perfect; a bit rustic but with a playground and a private beach area in our backyard, it's hard to complain about anything else! The owners supplied everything we needed so we didn't have to worry about linens or pillows or any of that stuff.
Though we did jam the Ford Escape with two suitcases and enough food and drink to feed an army of 20. Our drive was a peaceful one despite the kids not sleeping a wink. They watched their ipads or were "singing"  "Hello from the other side…" and making other song requests which the hubs was glad to cater to. You see, he had his iPhone synced to the Ford's SYNC 3 system and Apple CarPlay, making it easy for him to control the playlist (through Siri and voice commands) despite having his hands on the wheels and his eyes on the road. Of all the drives we've done so far, this one was the best in terms of actually using voice commands.  As with all Ford vehicles, the seats were comfy and I was even able to wriggle my tush between the two car seats when a friend joined us one day for a grocery store run! This all meant I was able to snooze for most of the 1.5 hour road trip as all three were fairly self-sufficient!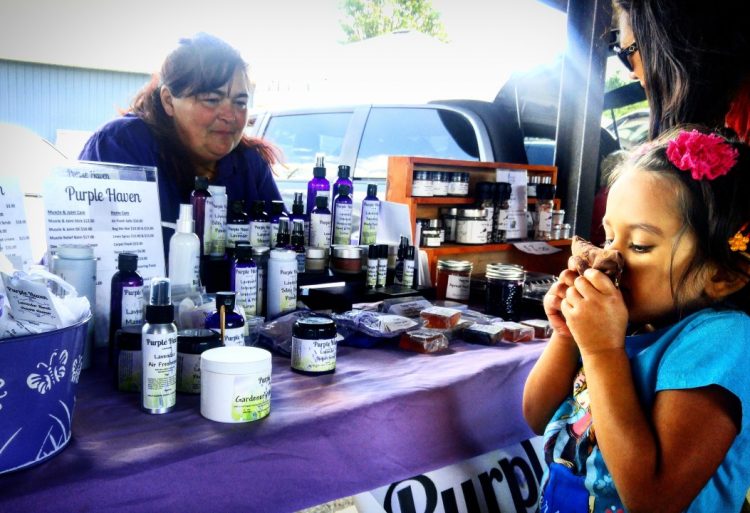 With the warmer weather still here for a couple more weeks, if you're looking for a quick and easy beach getaway, look at Haldimand County because there's plenty on offer (and it's also close by to Norfolk County – click here if you want to see what all is available close by).
Things to do in Haldimand County
Hewitt's Dairy Bar :

After a summer of trying to get here, we finally did!! This is such a quaint little spot and the nostalgia of olden day ice cream parlours live on! The Dairy Bar has been around since 1962 and it's such a cute little spot. You can take a seat and order a full meal (including a sundae) or you can line up for just the ice cream scoops. The line moves quickly so don't be intimidated! We ordered a few different flavours and each was creamy and delicious. It's also a great spot to grab fresh eggs and Ivanhoe cheese from.
Shop local :

What's a cottage experience without BBQ dinners? Haldimand County is home to many amazing food markets and local suppliers of fresh meats, veggies and fruit. There's even an egg farm! Click here for a full list of the amazing spots you can shop at. We even found a lovely lavendar farmer who shared quite a few treats with Little Monkey at the Dunnville Farmer's Market.
Bains Road Cider Company :

We lucked out by swinging by the Cider House when owner Geoff and his lovely young son was around. The son took Baby Boy and Little Monkey for a tour of his turkey farm, taught them how to gently carry a White Call Duck, allowed them to hug his pet dogs and extended an overall warm welcome. We spent more time outside at the farm than in the cider house! You can grab some local wine and ciders here but things are made in small batches and popular items are often sold out, so get there early in the season.
Debb's Cuisine :

On our first night we were too tired to do much and needed to grab a few groceries so we went into town and stumbled upon Debb's Cuisine. Definitely order a Caesar here if you're a Caesar fan and don't be surprised if you have no room for a full meal after! I mean did you see my Ballpark Caesar? It came with a stuffed Jalapeno, dinner roll and nachos with ranch dressing!! I spotted a high chair and the staff were lovely enough to bring the kids' food out first. Click here for more food recommendations from the locals!
Water time :

I really wanted to do a sunset paddle with Grand River Kayak Tour but they were sold out (so be sure to book early if you can!). While we didn't get to do that, we did enjoy many lazy hours on the beach and swam in Lake Erie. All beaches in Dunnville are private from what the locals told me so be sure to book a cottage with a beach area or a campground like Knights Beach (where I spotted a nice beach and an awesome kids' playground!).
Rock Point Provincial Park :

A day trip here is a worthwhile exploration. Not only can you roam around and see exposed fossils of a coral reef dating back to over 350 million years (the mini climb up to the coral reef is not stroller friendly but it's easy to walk to once you park your car nearby),  you can also enjoy some time at a sandy beach. We met some people who came out of a two km hike and spotted families BBQing while their kids played at the playground on site. There is a small vehicle fee to enter the park as with most provincial parks but if you're looking for a day beach visit, this is your best bet.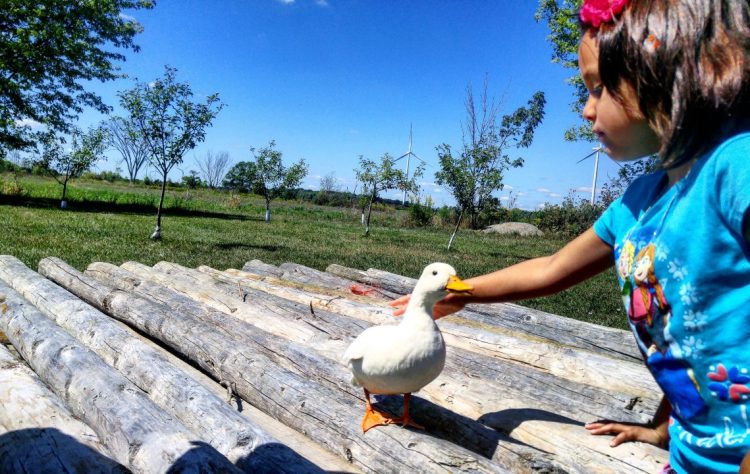 I don't say this about many spots but I honestly wouldn't mind booking another trip there next summer. More for the lounging around the private beach and having the guys handle all the cooking and fire making (just like old times!). Many families flock to crowded Muskoka (as have we in the past!) but Dunnville is a bit of a hidden gem and if you luck out with a cottage that comes with a mini playground and a private beach, then you're all set!