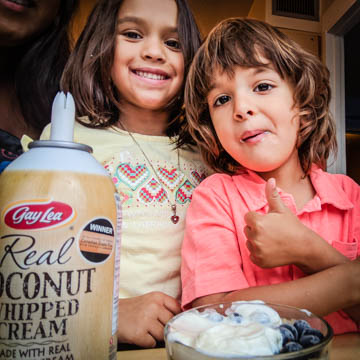 Little Monkey turns 6 today!!! Birthdays are always a big celebration at our place but the kids' birthdays definitely draw the most attention. Grandparents who live in Nova Scotia and grandparents who live in Niagara on the Lake will all be arriving to our place this afternoon for a weekday celebration as Little Monkey had quite a few requests for her 6th birthday celebration. We'll share with you her birthday plans and she has a Pie Face giveaway for you as well!
Instead of ONE big birthday party, she wanted to have a couple celebrations (she really is her mother's child!). Today we will have a few kids, who live in our building, join the grandparents for some "My Little Pony" cake and dinner but she's most excited for the Friday "game night" (we haven't hosted too many play dates!). She wants to have 5 of her girlfriends over because she often sees me having my friends over when the hubs goes off for his monthly game night. We couldn't say no to her request, now could we?
Disclosure :  I am part of the PTPA Brand Ambassador Program with Gay Lea and I receive compensation as part of my affiliation with this group. The opinions on this blog, as always, are TOTALLY ours! 
Over the weekend we pulled out the Pie Face game (remember how we used it for stress relief last year?) and had a good laugh because Little Monkey wanted to ensure that the game will be in working condition for her game night this Friday. I personally think she just wanted an excuse to eat some delicious Gay Lea Real Whipped Cream.  I really can't blame her because that stuff is absolutely delicious and I take comfort in knowing that it is locally made. On Friday we'll most likely be using the Gay Lea Real Coconut Whipped Cream because it is not only made from pure coconut cream, but is also nut free, lactose free, dairy free and gluten free…a few things we have to keep in mind when hosting kids!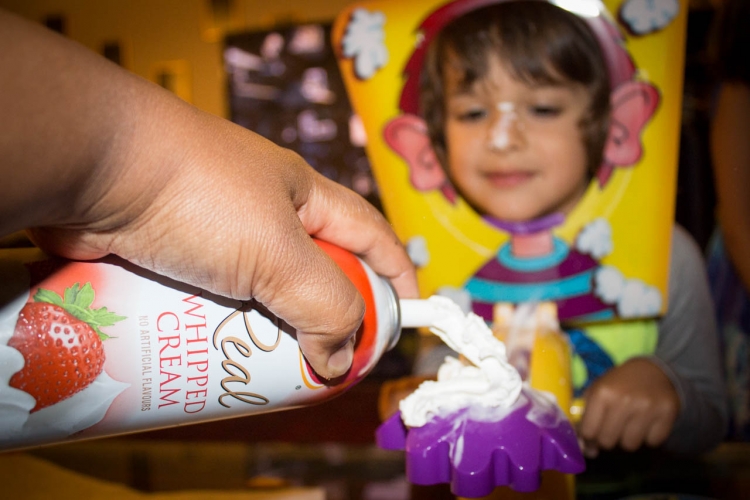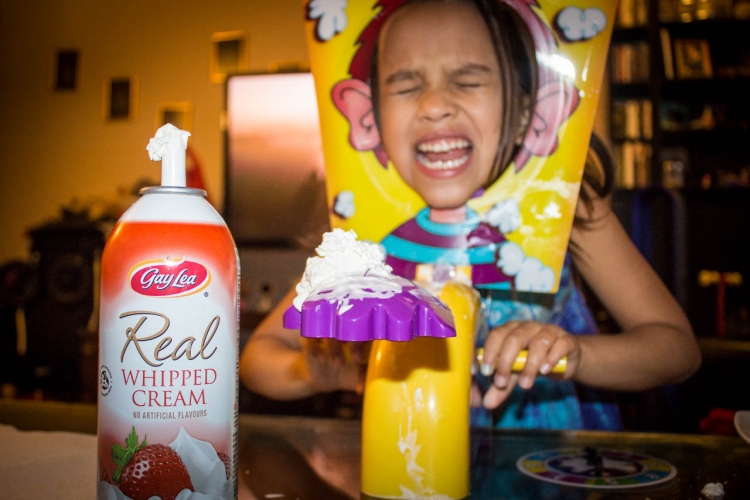 My mom is baking a My Little Pony Cake and there's going to be loads of treats and candy this evening so I thought I'd start her day with something special. The balloons were blown, the doors were decorated and a special "treat" breakfast was awaiting her this morning. What she doesn't know is that her breakfast was really a healthy smoothie bowl with a lovely dollop of real whipped cream! Total mom win!
I love it when I can sneak in healthy dishes as treats! Remember this cottage cheese Mousse? Smoothie bowls are all the rage and they're simple to make. I use the rule of 2 fruits, 1 nut,  1 veggie, 1 protein and a dollop of dairy for my recipes. Adding cottage cheese or protein powder really helps to provide a great start to the day, especially since her lunchbox has been coming home full these days ("too busy to eat" I was informed). Below is what we made today!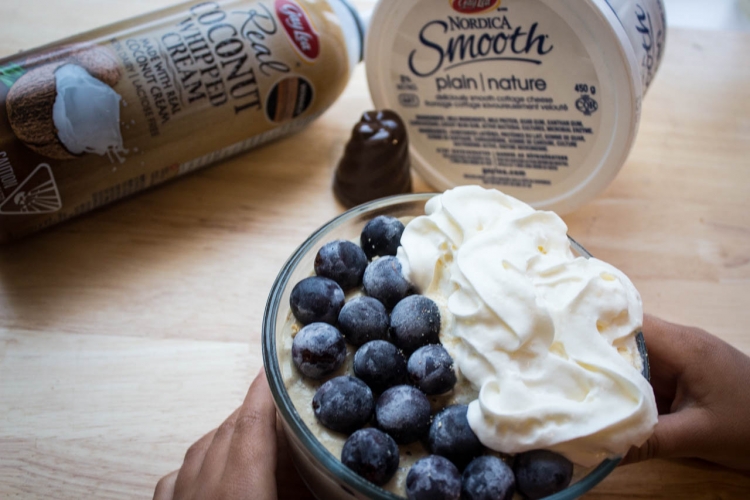 Peanut Butter Banana Avocado Smoothie Bowl 
INGREDIENTS
1 large banana, sliced
1 avocado peeled
handful of steamed kale or spinache
2 tablespoons peanut butter
1 tablespoons maple syrup
1/2 cup of Nordica Smooth plain cottage cheese
1 cup milk
Toppings : Gay Lea Real coconut whipped cream and Concord Grapes
PREPARATION
Blend the banana, avocado, peanut butter, cottage cheese, leafy greens and maple syrup until chunky and then add in the milk before blending further. Blend until it's a smooth velvety paste.  Keep in mind that you want to blend your fruits and veggies on low and then slowly add in the milk. This way you'll get a soft serve like consistency. Transfer to a bowl and top with your favourite toppings. You can totally have fun with the toppings but Little Monkey loves blue concord grapes and the Gay Lea whipped cream was a special treat because of her birthday!
While I go stuff myself on the leftover smoothie bowl, why don't you enter below for your chance to win 1 of 10 Hasbro and Gay Lea prize packs? Good Luck!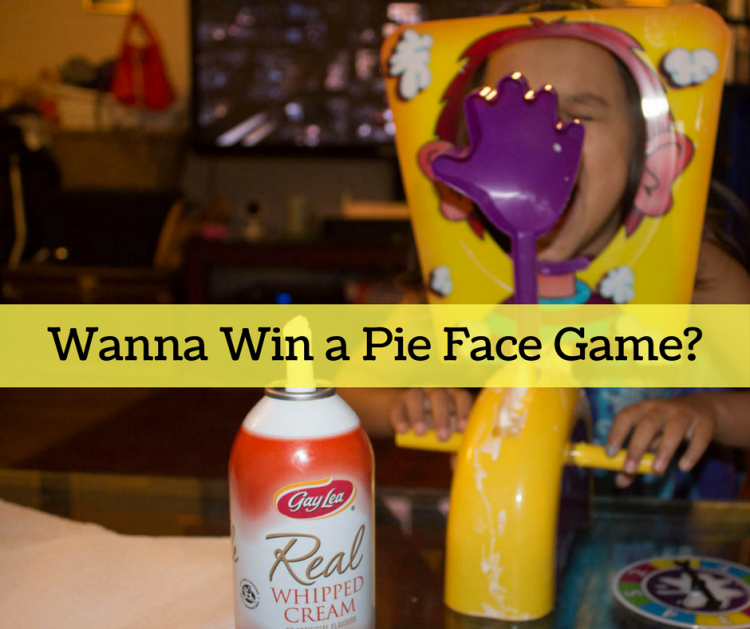 PTPA & Gay Lea Pie Face
Giveaway