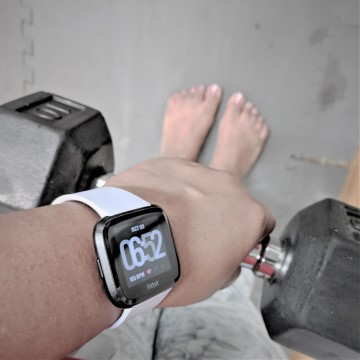 My last journey to health update was back in July and I thought it would be a good time to check in with you because you guys keep me accountable! The good news is that I coughed up the dough and signed up for a year long membership at the downtown Toronto boot camp I tried the Groupon at. Yay me! The food challenges are still there and I think it will always be there, to be honest. This journey to health has brought quite a few positive changes to my lifestyle and I've been trying to cross over the hurdles that have come my way since starting this journey. It hasn't been easy but I'm trying! Focusing on my health has also meant that I'm seeking out educational experiences that will better my health. This is why you may have seen me attending a couple healthy living and lifestyle expos in Toronto, if you follow me on Instagram. Not something I would have done a year ago!
If you missed my previous updates…
Boot Camp Update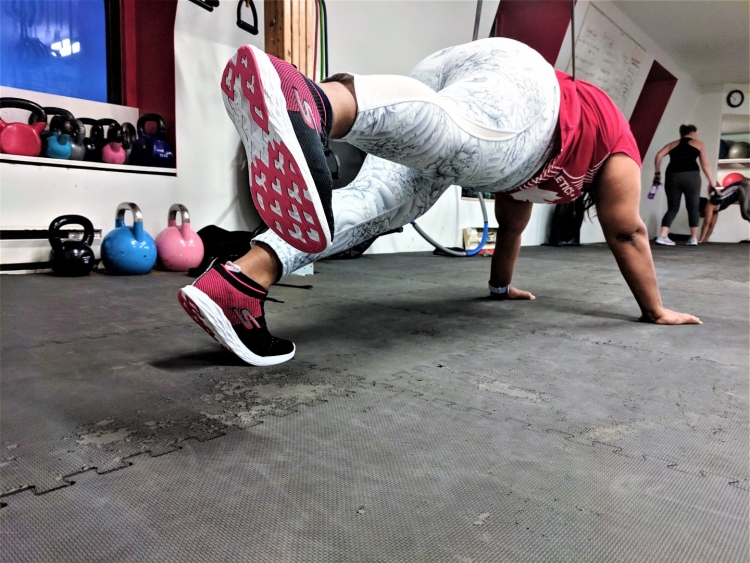 Signing up for a year long membership at Gordy's Boot Camp meant that the brown girl in me wants to get the most bang for my buck. I've been attending at least 3 boot camp sessions a week and occasionally even making it to a 4th and 5th class! Crazy hey? 6 a.m. sessions are my jam because I get it out of the way and can sneak in an afternoon nap (perks of being my own boss!). I even signed up for a 28 day challenge that saw me competing for points and a chance to win a trip to Vegas. Spoiler alert – I didn't win the trip (duh!) but I did win a free month of boot camp so that was sweet. The biggest win was gaining strength despite not losing any weight. I am struggling on the weight front despite tracking my food logs and staying within the calorie range but it isn't something that bothers me at this stage. My focus is on putting right leg in front of left and getting to class.
What is bothering me are my joints (knees and elbows) and the arches of my feet. I initially thought I was over-doing it at the gym but have since found out that perhaps it's due to old age and the pressures of my body weight.
Aches and Pains
When I was at the Whole Life Expo earlier this month, there was a DocWalks booth where I was able to stand on a mat and it told me about my foot's pressure points. Mine were not evenly spread out because I apparently have a "nearly flat" foot. What this means is that I need some extra arch support and that might be one of the reasons I was having major foot pain with my old workout shoes. They were selling special ortho-insoles to help relieve alignment related pain associated with the feet, ankles, knees, legs, hips and lower back but I didn't buy any that day. Though I am thinking of putting them on my Christmas wishlist because they work with heels as well! In the mean time, the lovely folks at Skechers (a brand I grew up wearing in Dubai and one that Chris' mom often buys the kids) sent over their Skechers GoRun6 for my workouts and I'm loving the colours and the comfort. It provides a snug, sock-like fit and given that I'm someone who loves to walk bare feet and not wear socks if I can avoid it, this feels great (don't worry, I wear socks for my boot camp). I do still occasionally get pangs of pain but nothing like I was experiencing before. When they crop up I take a few seconds to shake my foot out and return back to the exercise.
One of the best things about Gordy's Boot Camp is that you get to know the instructors. They're aware of my joint issues and will often share an alternate way to do the same exercises as the rest of the class. This has been helping me a lot, though I do find myself having to take quite a few breaks during days we're doing a lot of jumps. When it comes to my joints, I spoke to a nurse practioner and was advised to use Voltaren before my classes and if I'm in pain, to pop some Advil. I spoke to a few girls in my class and they said they do just that when pain strikes. Since I am one who prefers to avoid unnecessary pills, I wanted to see if there might be something else at play. Hey, I took extra strength Advil after my C-Section and walked home so these joints definitely don't warrant pills on my pain scale!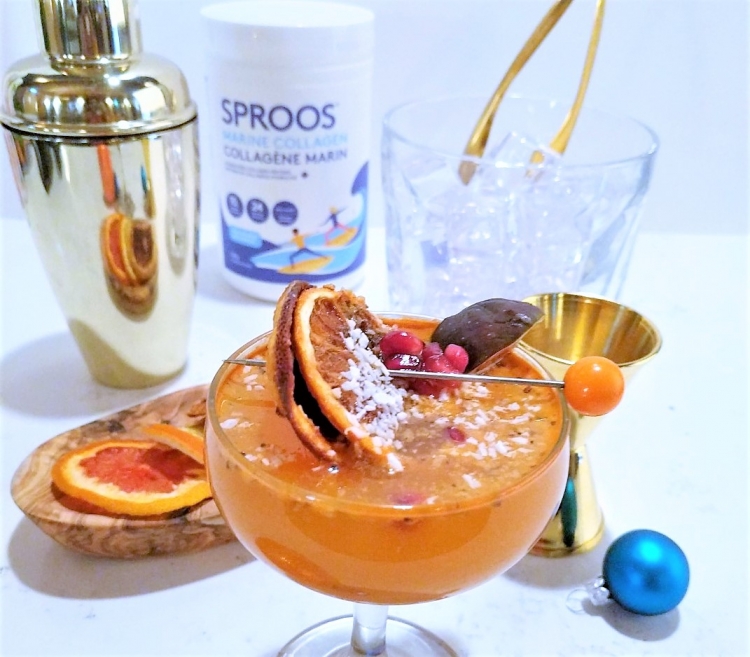 This is how I discovered Collagen. I knew nothing about it until my friend MommyGearest told me that I may want to look into it and timing was bang on because a couple days later I was invited to attend a media event with Sproos. Sproos is founded by Leah & John Garrad-Cole, the husband and wife team behind Love Child Organics, Canada's leading organic baby and children's food brand. Sproos was born from Leah's personal health journey when she began experiencing gut-related health issues and collagen became an essential part of her self-care routine to get back on her feet. They have quite a few products in market and one specifically for joint issues. I have been using the sample they provided us at the event for the last 2 weeks (they recommend taking it for a month to see results) and I am not noticing a huge difference but I am well aware of the benefits of collagen (adequate collagen is needed for strong bones, joints, and skin) and how our body slows down collagen production as we get older. I'm 38 but I have a feeling that my joints are 48! The joint blend is a synergistic combination of 5 active ingredients (grass-fed beef collagen, glucosamine sulfate, MSM, organic turmeric and hyaluronic acid) and is  designed to work from within to defend, soothe and regenerate tired, achy and stiff joints. While I don't LOVE the taste of the Sproos Up Your Joints (I love the Mango-Tumeric flavour but not the sugar substitute they use), I have been able to drink it daily without any major issues. At the event we mixed the Sproos into mocktails and so now I'm also starting to make protein "pancakes" and "cookies" with it.
The part that impresses me most about this journey is that I've continued to stay motivated as far as exercise is concerned. With the holidays coming up, I don't think I will do any better on the food front to be honest but I do need to cut back on the dairy because my period is back to being totally whack. I haven't checked in with the naturopath or the dietitian so perhaps I need to do that after we return from Mexico.