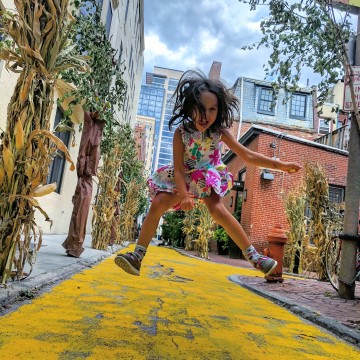 I had visited Philadelphia many years ago during my college days and was toured around by two friends. Those friends are now married to each other and we all have kids who are very close in age. We visited Chicago together as a group two years ago and this year we decided to spend a weekend in Philadelphia with our kids. We were six adults and five kids (all aged 6 and under) and we had learned our lessons from our previous large group travel experience. This year we made reservations ahead of time and made it a point to carve out some chill sessions in our hotel rooms which made for a lovely weekend getaway in Philly. Philadelphia is home to the famous cheesesteak but it has so much more to offer. We were surprised by how friendly the people are, the amazing culinary scene, the street art adorning every corner and the amazing architecture that made it easy to explore the various neighbourhoods!
Disclosure : This post is in partnership with Visit Philly but, as always, opinions are TOTALLY ours! 
If you're flying into the city you can easily take the SEPTA rail from the airport into downtown Philly. On arrival we asked a few folks where we could catch the train from and was guided to a platform directly across from the arrivals lounge. We were able to use our credit card to purchase tickets from the machine and within 20 minutes we were right by Terminal Market and near the historic old city! Talk about convenience!
If you're visiting Philadelphia with kids or in a group and are looking for things to do in Philly, places to eat or which neighbourhood to stay at, we've got you covered! Let's start by watching this video to see what we got up to over the 3 days, shall we?
Where to Sleep in Philadelphia
With a city that's spread out as much as Philadelphia is, it's hard to choose just one neighbourhood to stay at! A local told me that there are 25 main neighbourhoods and each of them have a flavour of its own and at least 10 top restaurants that will keep your belly VERY happy. In the end, we decided to spend our 3 nights in the historic Old City neighbourhood because it is within walking distance to many of the top attractions, was close by to some amazing restaurants and had a PHLASH bus stop conveniently located for us to easily explore the rest of the city.
For those with kids, there are quite a few hotel options in the area and one of our favourite hotels, Kimpton Monaco can be found in the historic district. There's also a Wyndham and Sheraton amoungst many others (click here to see the range of hotels in Philadelphia on offer).  The charming cobblestone roads ooze 18th century charm and while it was quite happening during the daytime, I really appreciated the area at nightfall.  On the first night, the kids even discovered one of the city's floating pianos and had a great time  playing on it during our stroll after dinner at Moshulu's!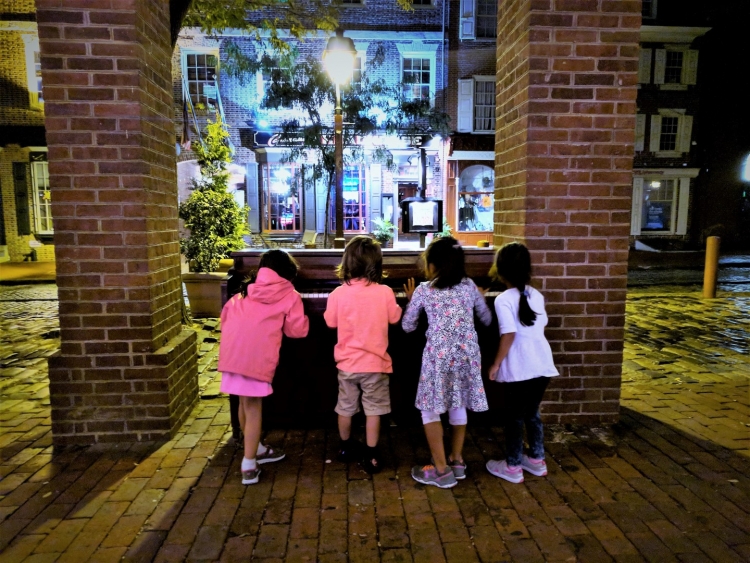 Where to Eat in Philadelphia
This is one food loving city and we found ourselves constantly eating. From gourmet street food to fancy upscale restaurants, you can find it all. We booked our dinner reservations ahead of our visit to Philadelphia and decided to take a chance with our lunches and snacks. That worked out well because we were able to go with the flow and experiment a bit. We had a long list of recommended spots but we weren't going to take a chance at places that only accepted walk-ins because our group of 11 was a large party to accommodate.
Couple weeks ago we shared our food itinerary so I won't repeat all the amazing dishes we tried during our visit to Philly. However I will like to mention that By George at the Terminal Market (hard to find!) had the best cheesesteak of all the ones we tried. Halal Guys is on offer through UberEats and we enjoyed a midnight feast at our hotel one night and so that's also an option to keep in mind if you end up stuck indoors. From the seafood options at Moshulu (come on, you know you want to eat on a boat like that!) to gelato from Capogiro we enjoyed it all!

Where to Play in Philadelphia
The city of brotherly love is rich in history and has plenty of attractions for families to explore.  Did you know that William Penn named the city, Philadelphia, after the Greek word for brotherly love (from philos, "love" or "friendship", and adelphos, "brother")?  As a Quaker, Penn had experienced religious persecution and wanted his colony to be a place where anyone could worship freely! I will admit that the city has a very friendly vibe even to this day and we found locals volunteering to help us when we were lost. The city is well connected via buses and subway but we chose to mostly walk and used the PHLASH bus (with a $5 all day pass) to get around to the major attractions. The PHLASH bus  offered free Wi-Fi and we found it easy to bring our double stroller on board. The city is home to quite a few free attractions and so it's easy to visit Philadelphia on a budget!
Walk : The city of Philadelphia is home to some historic buildings and fun sculptures. Philly is also known as the city of murals and so you'll be able to discover fascinating street art by simply roaming around the various neighbourhoods. With a double stroller in hand we ended up walking a fair number of miles and clocked up our calorie bank so we could indulge during our meals. The city is easy to navigate and you're in for a treat as you roam around. My favourite walks were around the Old city and new city. I loved the contrasts! Oh and of course the Gaybourhood for the great photo opps with the yellow brick road!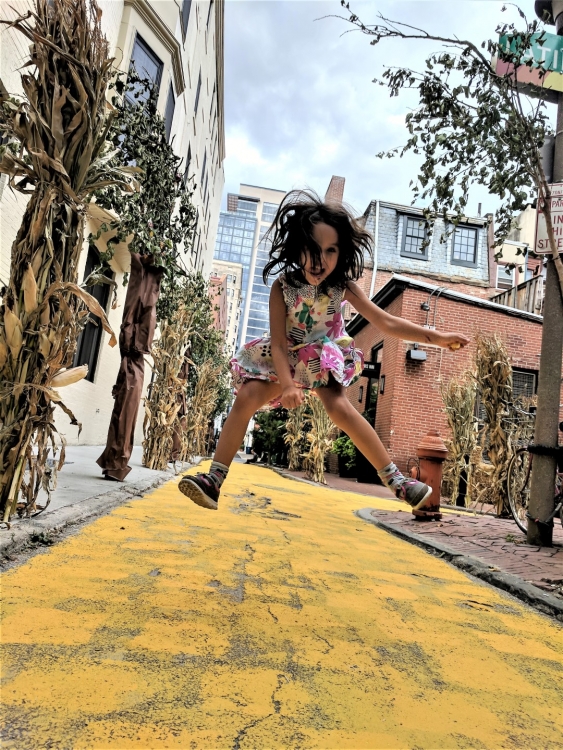 Free Walking Tour : As you know, we love the free/pay what you can walking tours and so we booked ourselves an afternoon with Free Tours by Foot. We brought the stroller for the kids and kept them amused with snacks and travel friendly activities so we could learn about the history and details that only a local can share. We heard some great stories and discovered the Gayborhood thanks to this tour. Highly recommend it and wish we had time for one of their food tours!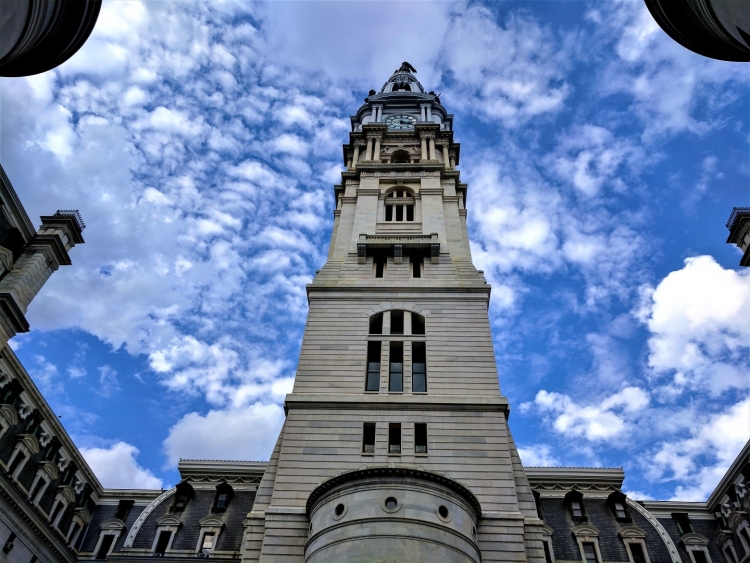 Please Touch Children's Museum : If you're visiting with kids, a stop here is mandatory. The Wonderland section was by far the highlight and having tea with the Mad Hatter and engaging in some artwork were the parts we enjoyed the most at this children's museum in Philly.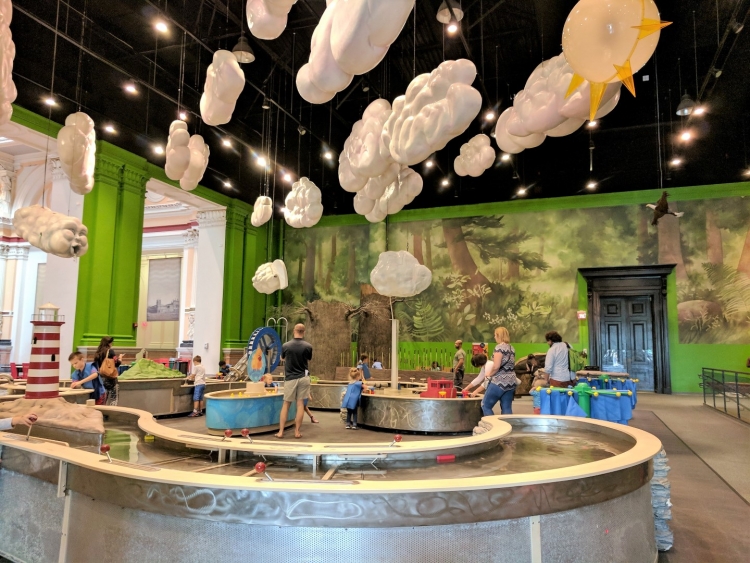 Free Library : Funny story- we went in here hoping to marvel at the architecture but couldn't find much and ended up in the basement where we discovered the Children's Department.  Perfect for a rainy day escape, this spot has books and toys to keep young kids (including babies) entertained.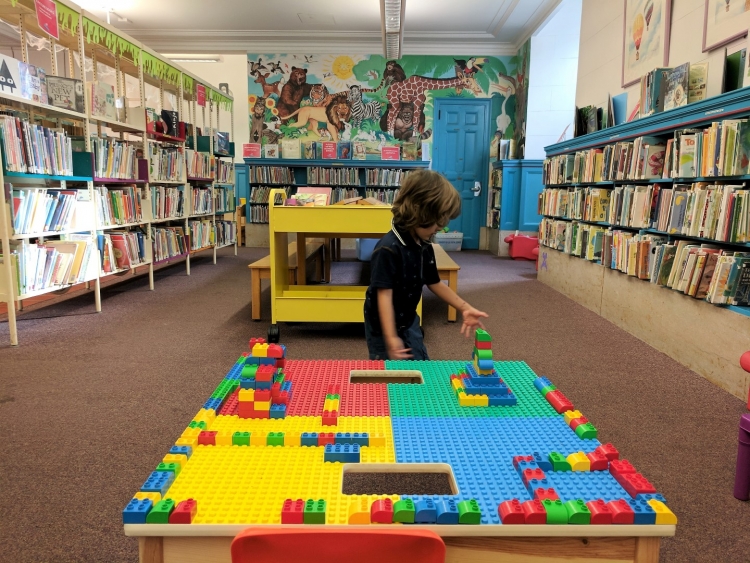 Philadelphia's Magic Gardens : If you're looking for something wacky and wonderful, this is it. I GUARANTEE you won't have seen anything like this mosaic covered place. I wasn't sure what to expect but loved our visit. Baby Boy slept in the stroller the entire time (they will open the side gate so you can take the stroller and park it in the corner easily) and the girls ran around the place. There are stairs and small hallways so we had to tell them to be careful and not touch anything but they were very good. I can't really explain what it was like so I'm going to leave you with a picture and click here to see more!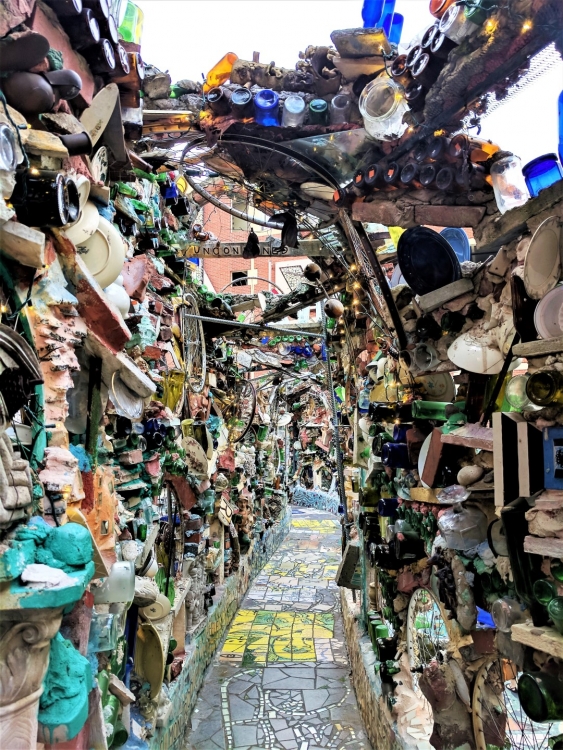 Eastern State Penitentiary : We weren't originally planning to visit the first modern prison in the U.S but we're so glad our friends convinced us to do so. After checking in our stroller we all roamed the eerie hallways and while the kids were content looking for toilets in the jail cells, us adults learned a lot about the history of the place and gained some insight into how prisoners like Al Capone lived in jail (via the audio guide). Check out these pictures from the Penitentiary!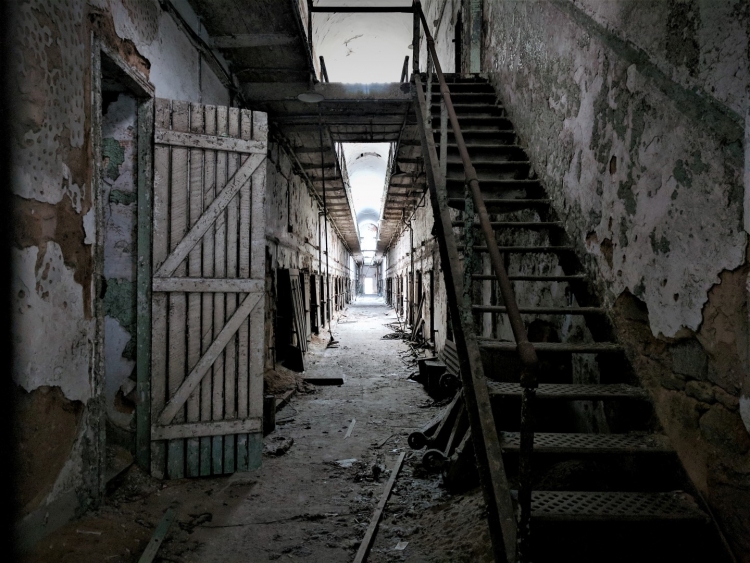 The city of Philadelphia is a great weekend getaway with kids or without. With many Air Canada flights between Toronto and Philly, why not book a quick getaway? Visit Philly has some fun overnight packages for a winter getaway  and some great suggestions when it comes to top things to do in Philadelphia with kids or without!