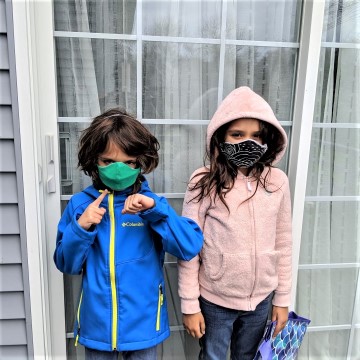 As we think ahead of returning to "normal life", I see us navigating the world for the next year clothed in masks. At least, it's what I believe. I think by now we all (HOPEFULLY) know that face masks are an important functional fashion piece moving forward. We've been staying at home for the better part of the last 9 weeks with the exception of running a few errands. During those times, we have been wearing masks. We first started with the regular surgical and old N95 masks we had at home but then moved to the homemade filtered ones after learning about the benefits. There are many mask suppliers out there right now and some are coming up with fabulous designs, but I  am starting to wonder if most of our friends are aware that while most masks will protect others from you, it's only specific ones that will protect you from others. We need to keep the medical grade ones for those working in the front lines but we can still wear homemade face masks with filters or the right fabrics.
For me, that has made a huge difference in how I navigate the grocery store. Wearing a filtered mask has given me peace of mind and I was actually able to roam the aisles a few weeks ago, ensuring that I actually picked up ice cream, a treat we hadn't purchased in months. Not that I needed the ice cream, but it brought smiles to some lips. I'm lucky to have quite a few doctors and nurses in my immediate circle and they have been encouraging us to wear mask with filters for a couple weeks now, so I thought I'd share what I've learned in the last few weeks.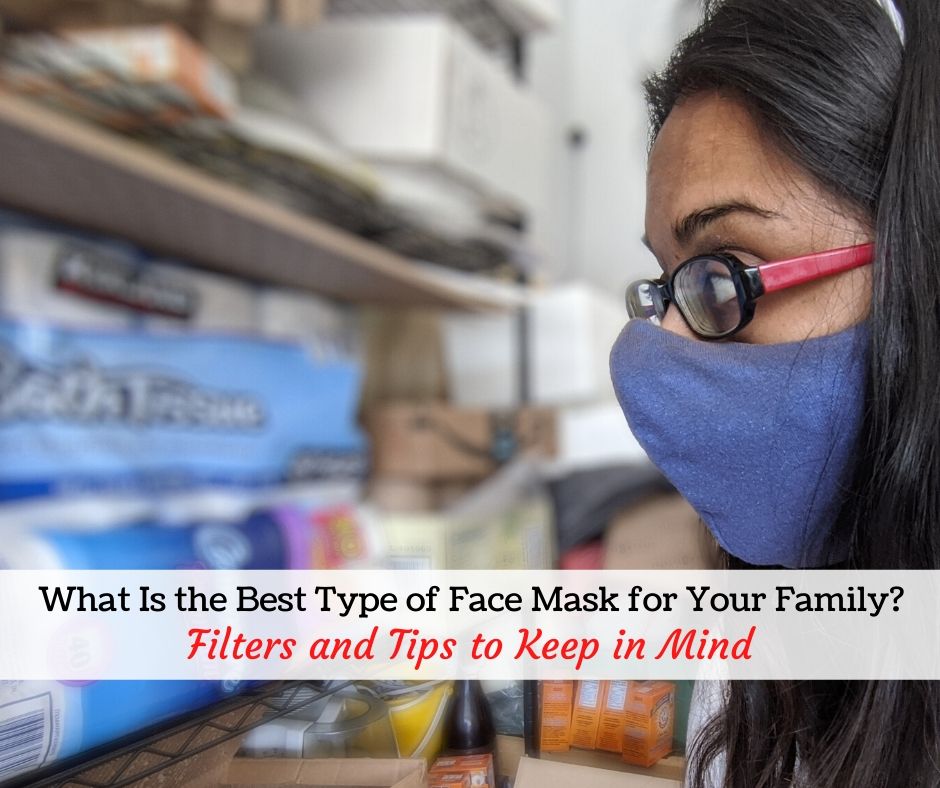 I'm not going argue with you about wearing a mask, I just won't. Please note that people who can't remove the mask on their own or have breathing issues shouldn't wear masks. Neither should children under the age of 2 due to the risk of suffocation. Those not wearing masks are the main reason we need to wear the filtered ones. I mean, while purchasing ice cream that day, there was a mask-less gentleman at the end of that aisle coughing and sneezing. Wearing regular cloth masks are great but that's just step one. Finding a mask that is made from layers of high-thread count cotton and additional layers of chiffon or silk or one that gives you the option to insert filters is best your best choice according to medical professionals I have consulted with. We have made ones for Akira and Apollo as well because we want them to get used to the way it feels and to learn not to touch their masks when out in public. We had to go back to check up on our condo couple weeks ago and for that quick trip, we ensured that they were masked from the car to the elevator and into our apartment. They haven't been going out beyond that one excursion but they are practicing at home to get used to it, because let me tell you… it isn't the most natural thing to wear! It would be amazing to see face masks for kids with shields on them because that would be much easier for them to deal with.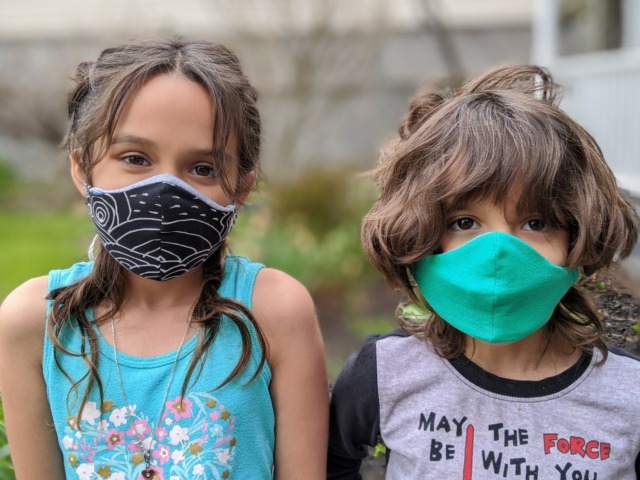 Why Wear a Face Mask with Filters?
Given that many aren't aware that they've come in contact with the virus, they may be passing the virus without their knowledge. In addition, people may be contagious before they even start to show symptoms.  Scientific models suggest that up to 80 percent of transmission stems from asymptomatic carriers of the virus. Since we are going to leave the respirators and the N95 masks for those who need them, the DIY face mask articles have been helpful. While these cloth masks usually have gaps near the nose, cheeks and jaw line (where tiny droplets can be inhaled), you need to pick a pattern that works best for your face shape.  You also have to keep fabric in mind as some are as good as the N95 standard we're aspiring towards. If you are using fabric such as T-shirts and bandannas for your do it yourself face mask, choosing a pattern that allows you insert a filter will give you added protection and be safer for you. As I mentioned earlier, there are some fabrics out there that will give you the same level of protection as using an N95 mask and in those cases, you wouldn't need additional filters because those fabrics are able to capture the smallest particles.
What Kind of Filters Do You Need for Face Masks? 
There are many types of filters that you can use for your face mask. Coffee filters are the most commonly used filters for home made face masks but we were pointed towards using part of a HEPA vacuum bag or air conditioning filter. You have to look for products without fiberglass if you go down this route.
Until recently I was clueless about MERV ratings but my brother took it upon himself to educate me on the topic as it is important when choosing filters. MERV stands for Minimum Efficiency Reporting Value and is a scale showing the effectiveness of filters at removing particles of different sizes. In general, filters with higher MERV ratings catch higher percentages of particles as well as smaller particles. MERV-16 is pretty much where you want to be when choosing a filter for your mask. You also want to ensure that the filters you choose do not contain any fiberglass and do a great job at filtering things out.  If you're looking for more information on MERV, this resource has you covered!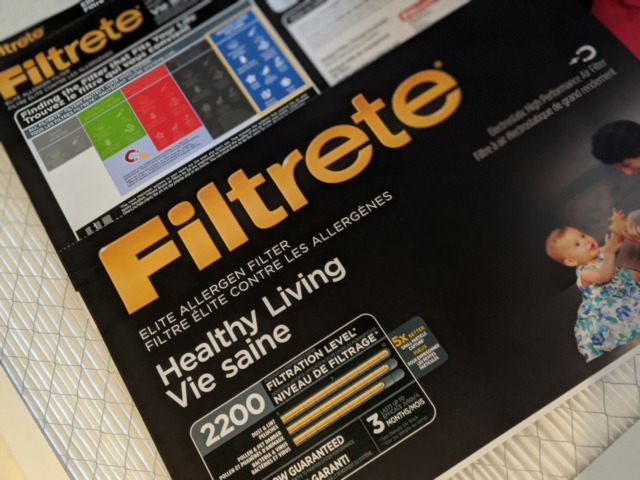 We bought these 3M Filtrete Healthy Living MPR 2200 filters from Home Depot (but they are available at Walmart, Rona, Loews, Canadian Tire, Costco e.t.c) because they're as close as we can get to the N95 grade of filters in terms of easy access. If you're lucky you may even find some on Amazon in Canada (if you use this link to purchase I'll receive a small commission at no cost to you). Ensure that you pay attention to the direction of the filter when you first cut them as you want to ensure that the cleanest air comes through (filters are made with specific directions when placing in furnaces). Doubling or tripling the filter layers in your masks is also recommended. In our case we have two layers and it's still easy for us to breathe. The filtretes are good for 3 months of usage for a furnace but some discretion is required when it comes to masks. I've been advised to change the filter weekly if we're out all week long. However, if you're only going out once a week for quick errands such as groceries, you can use the same filter for a month or two as long as you look after your mask properly. A sheet cost us $35 and we could get about 45 individual cut outs. Please be careful when opening the filter packaging because they do contain sharp wires. It's pretty easy to cut the desired shape to fit your mask. Also note that you will have to remove the filter before you wash your face mask (which should be after each use if possible) and you should ensure that it's stored safely away. IF you go out daily, having a few pre-filtered masks to rotate through will be a great option as we do know that the virus does not live on fabric for long.
Resources to Make Your Own Filtered Face Masks
There are a gazillion resources on how to make your own face masks but here are a few that work well with filter inserts. The Olsen Mask Pattern was designed by medical professionals to be used when other surgical and N95 masks are not available and thus, it's one of the more popular choices. This website walks you through the steps to design your own Olsen Mask with filters and has patterns for you to use as well. For a tight fit around the nose area we are using metal hangers and pipe cleaners. I have also been advised by a medical professional that kids may prefer the Duckbill type of face mask and you can find more information here on that design.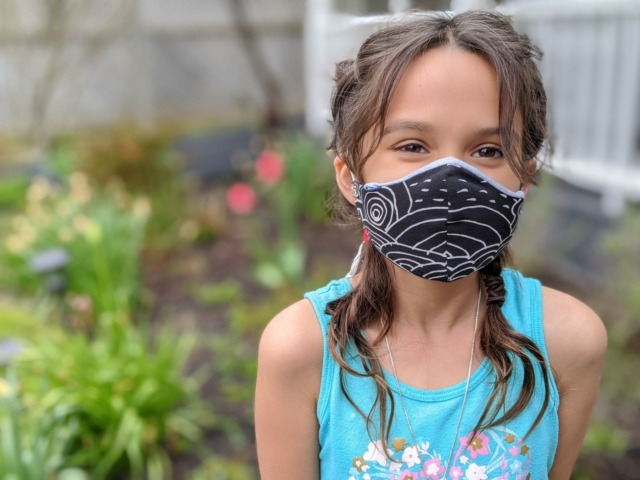 Where Can You Purchase Cloth Masks with Filters in Canada?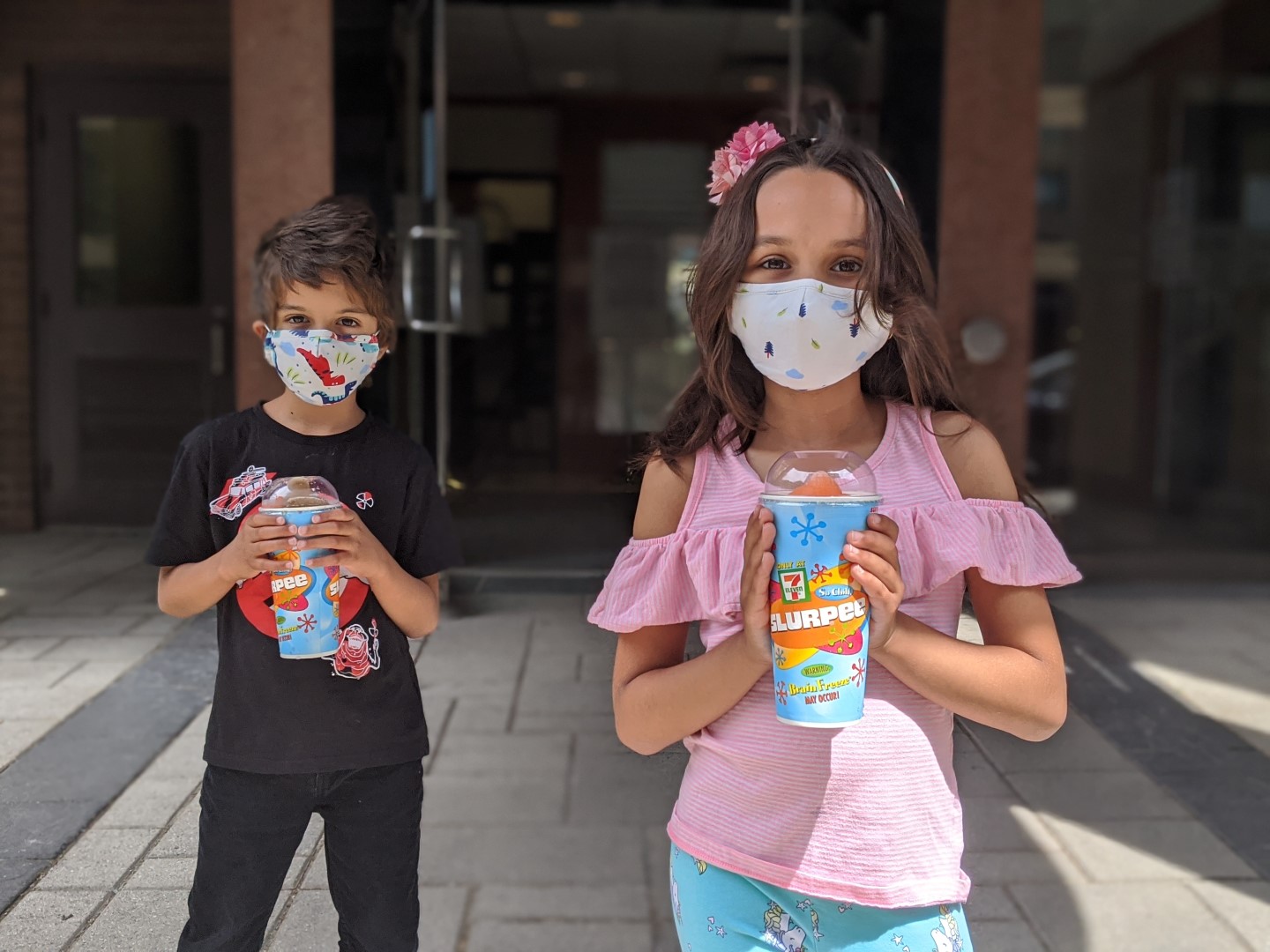 There are many sources selling face mask and some are super cute. Ensure that the face masks you buy are made with proper fabric or have the right inserts for filters. You will also want to ensure that you get the right size that fits your face best. Below are some Canadian companies selling face masks with pockets for you to insert your filters. I am hopefully that we'll see ones with face shields for kids soon! We've been playing with different types of ties for the kids and the double elastic ones seem to stay on most securely for Akira and Apollo. Recently the kids have been loving the Dollarama ones (pictured above) we purchased. Sadly I only bought two and have never seen them again!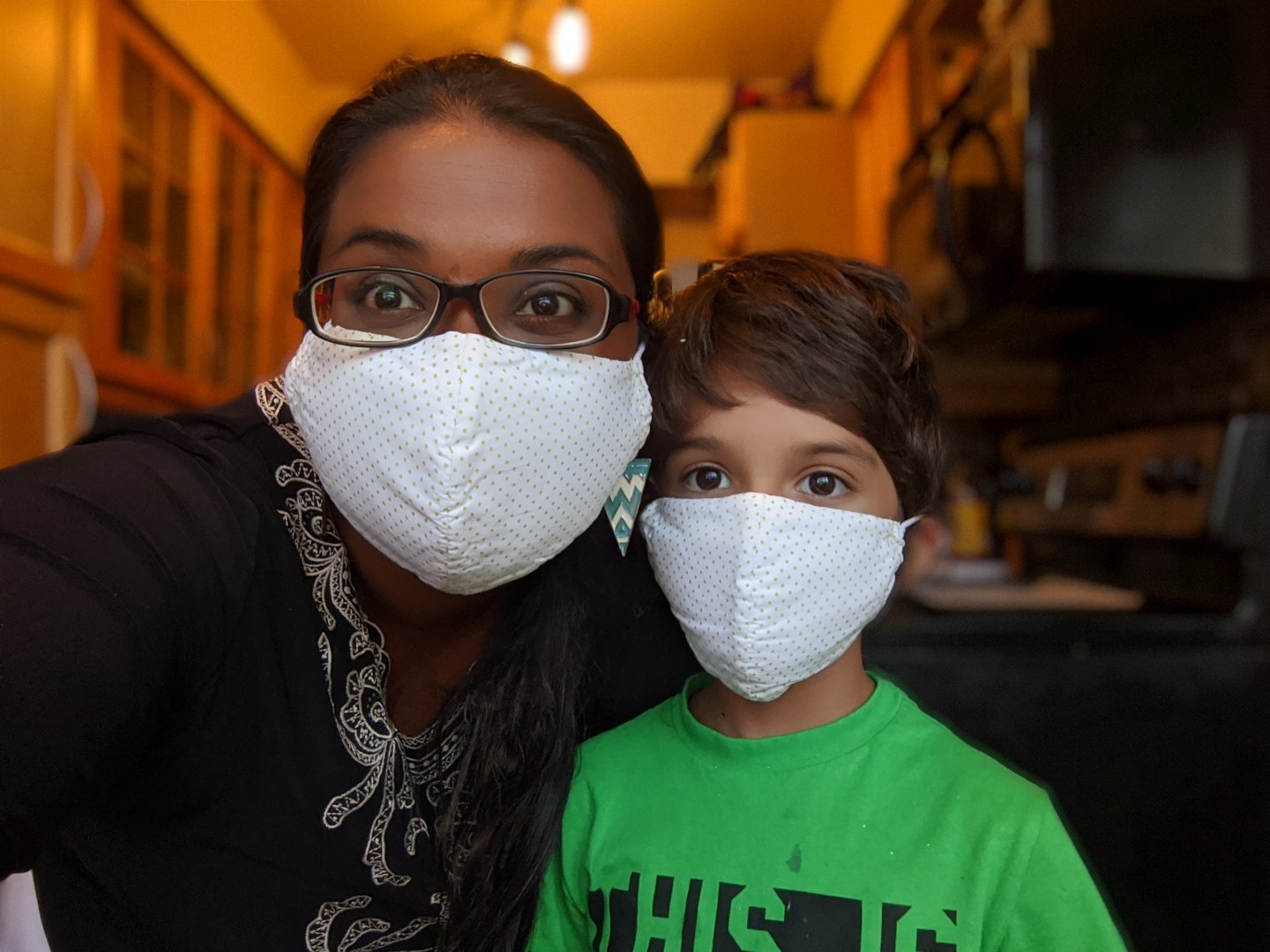 Bonus tips :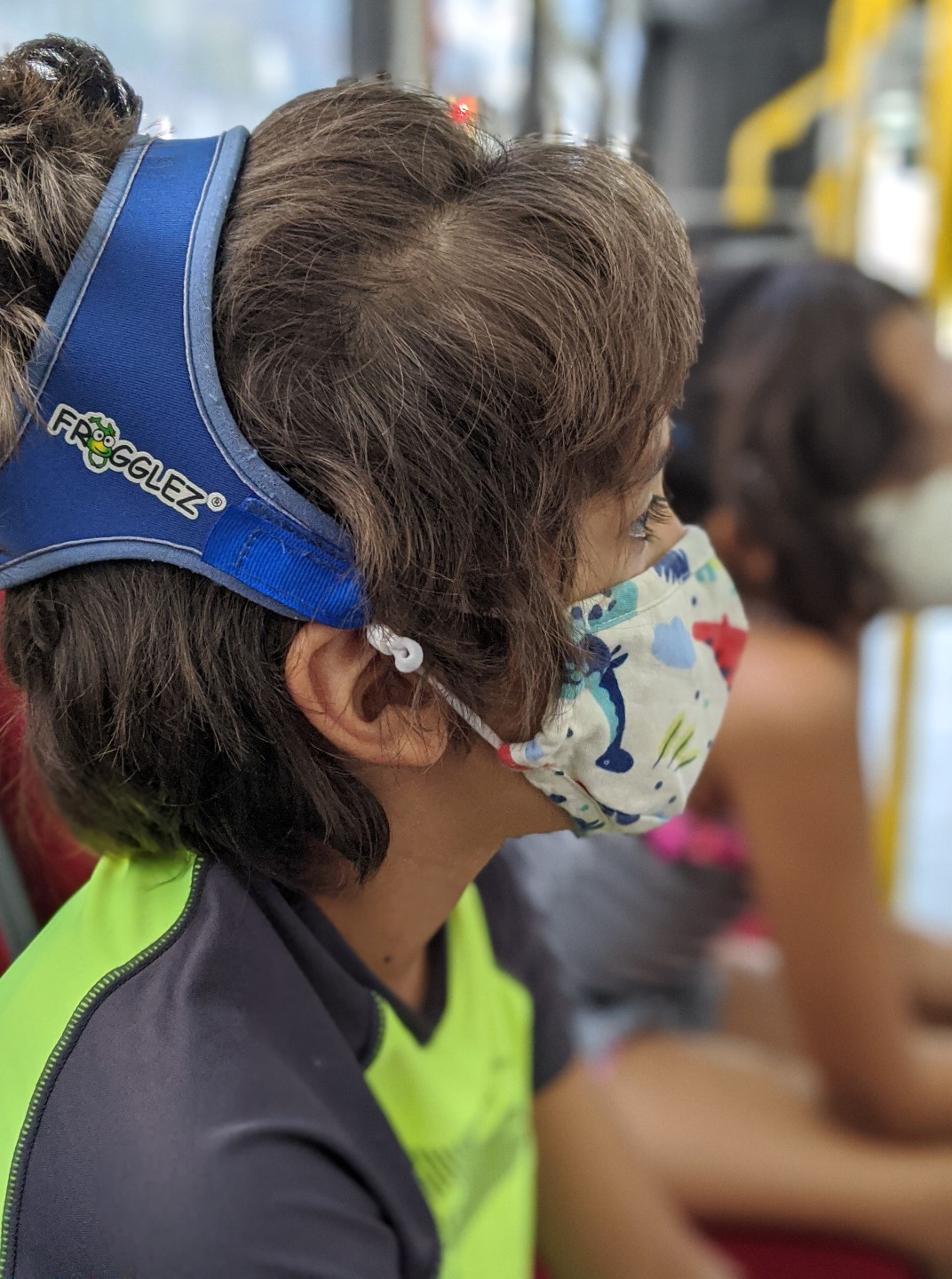 If you have Frogglez Goggles they're great at holding the masks in place.
I find that masks with two open ends for the filter pocket are much easier to navigate each time you need to wash the masks or replace the filters.
Face mask safety tips
Use clean hands each time you put on, remove or touch your face mask
Never touch the front of the mask. Put on and take off the mask by holding it by the ear loops or ties
Make sure the face mask fits snugly and that the straps fit securely
Sanitize your mask properly by washing them laundry detergent. The WHO has great advice on how to properly clean masks.
IF (and you should) have filters in your mask, remove them and store them in a dry place for 2 or more days before reusing them. Having a designated bag, container or spot in the house for each member to safely store their mask is a great idea
You can also place the face mask in a container or bag and store it in a warm, dry place for 2 or more days before wearing it again.
Please remember that face masks don't replace or reduce the need for other protective measures. Proper hygiene practices and social distancing are still the best methods of keeping you and your family safe. Wearing the right face masks will not only help you protect your community but it will also give you some peace of mind as we slowly start integrating back in to our communities in the (hopeful) near future.