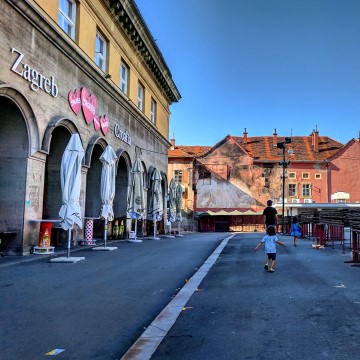 When we discovered a reasonably priced flight from Amsterdam to Zagreb, we jumped on it because we also discovered that there was a very comfortable condo in Zagreb, Croatia on GuestToGuest. At the time we didn't know what to do in Zagreb with kids but we soon discovered that it's a city filled with great food, scenic views and enough culture to keep us entertained. As we were winding down our travels and entering the last month, we were craving the comforts of our own condo back home in Toronto and this apartment in Zagreb sounded like the perfect place for us to relax, put our feet up, catch up on work and binge watch all the Netflix shows. We were absolutely correct in assuming that because the two weeks we spent in Zagreb with kids were our most comfortable.
Where to Stay in Zagreb with Kids
Our home exchange was a 15 minute bus ride from the downtown core and because we wanted the space and the unlimited high speed internet, we chose to live outside of the city for our two week stay. If you're only visiting for a couple nights, I highly recommend finding a spot in the downtown core. Donji grad (Lower Town/Downtown) and Gornji Grad (Upper Town) are where you want to look and most sights are within walking distance of Jelacic Square. The new city (Navi Zagreb) is outside of the historical downtown area and I'd recommend not staying in the new city as there isn't much to do in terms of attractions and restaurants are hard to come by. Things are spread out in the new city and if you're looking for a walk-able experience, upper town and lower town is what you're after. If you, like us, decide to stay outside the downtown core, know that the bus and tram is well connected and quite cheap. Uber is available and the cheapest we've encountered! In addition, most locals we met spoke a fair bit of English.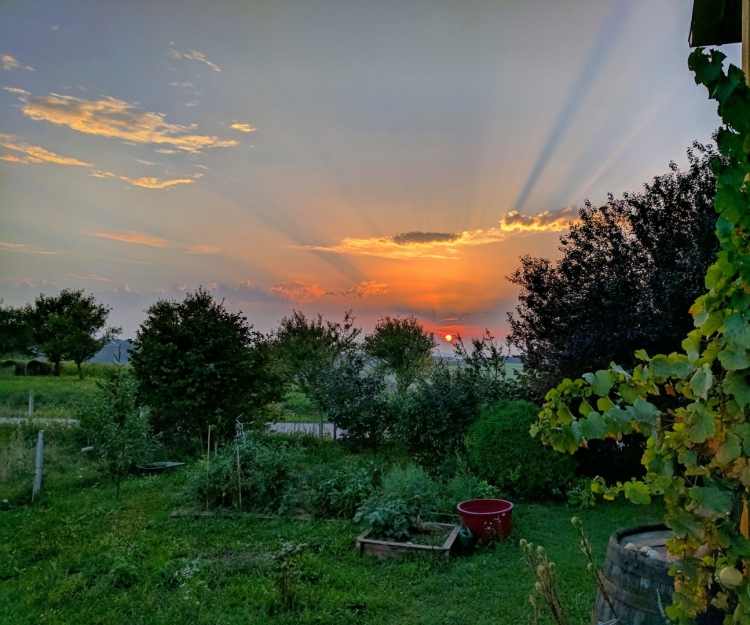 I cannot end this section without mentioning that the locals we met in Croatia were amongst the friendliest folks we've met through our globe trotting escapades. Our host in Zagreb went out of his way to make our stay comfortable and spent 3 hours on the road one day transporting us to and from his cottage. We enjoyed a visit into the "village" and enjoyed a traditional meal made by his wife and despite our language barriers, we had a most memorable visit. As we look back on our time in Zagreb, it's that visit to the farm, the sunsets with a view of  Medvednica mountain from our apartment and the leisurely strolls that fill our hearts. If you have an option for a home stay or chance to hang out with the locals, definitely make it happen!
What to do in Zagreb with Kids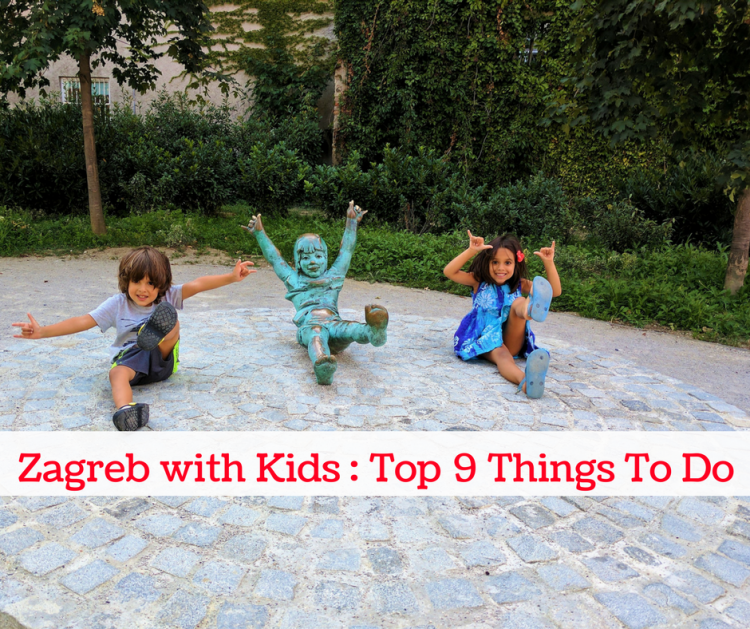 The city of Zagreb is filled with plenty of things to see and do. While it's true that we spent a fair number of our days escaping the scorching August heat, we did explore a fair bit. The video below highlight 9 things we enjoyed doing in the city of Zagreb with kids.
Museum of Illusions : This spot is fairly noisy but is the most wonderful museum we've been too. Your eyes will play tricks on you and kids will love exploring the many exhibits. There's no way to explain the entertainment we enjoyed over the 2 hours we spent there, making this our favourite attraction in Zagreb. There are stairs so avoid bringing the stroller if you can.
Museum of Broken Relationships : I was expecting a pretty depressing visit but knew we had to check it out. There's a lot to read and could have spent a couple hours reading the details but we had our 3 and 5 year old with us. So, we only spent 45 minutes in here and ensured that we each had one kid and told them the "kid friendly" version of each display. They were amused by the toys on display and listened to the stories but given that it was a busy day, they stuck close by to us and got bored after half an hour. This visit wasn't for them, it was for us. It was a very interesting look into relationships of all sorts and a great reminder to cherish the ones we love and to be strong enough to let go of those that aren't right. There are lockers  at the museum to stash bags in and definitely don't bring a stroller in here.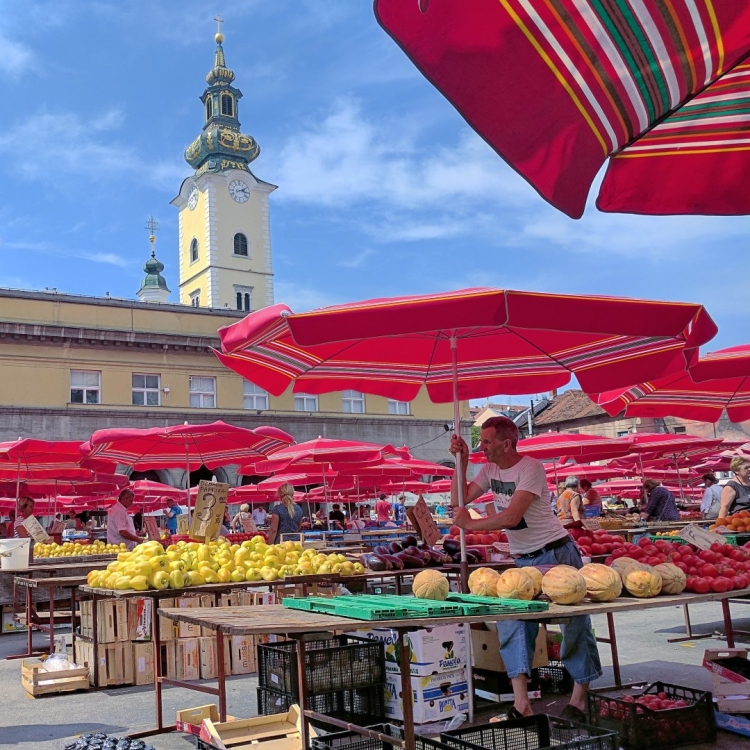 Dolac Market : Everyone told us we should check this spot out and sadly we only visited on our last day. I wish we visited earlier on because the fresh produce selection was great and I was cooking a fair bit during our stay in Zagreb. Oh and there were flowers and cheese!! It's a good stroll but don't expect much if you're not planning on shopping for fresh produce.
Roam around : Zagreb was a great city to just roam around. We discovered the underground tunnel and it was a cool space to escape the heat while getting from lower to upper town (we didn't take the funicular). In a similar fashion, we discovered a couple playgrounds by just roaming around the city. There was a stark difference between the historic part of the city and the more modern (yet very quaint) lower town and the kids loved exploring the many pedestrian only streets and alleys. Something or another always caught their attention.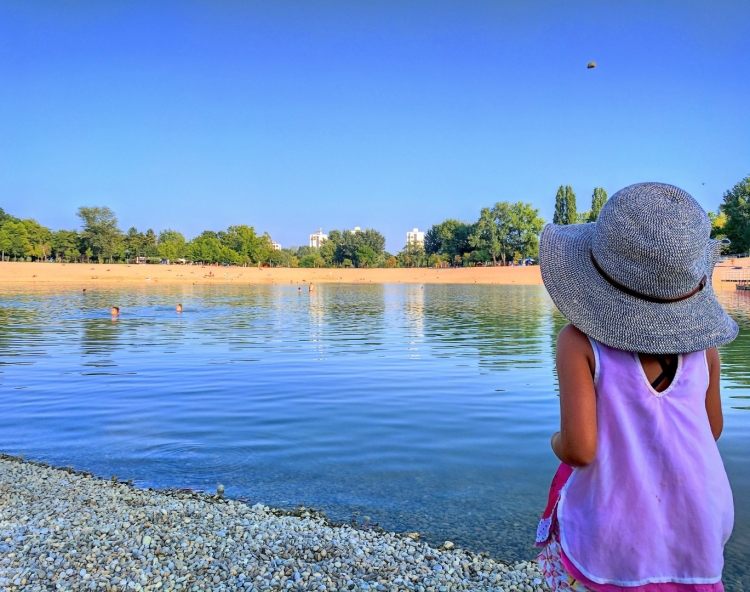 Bundek Park : Zagreb has a couple parks that families will enjoy. We opted for Bundek because we heard there was a lake and given the crazy heat, we figured a sunset swim would be refreshing. Sadly we did not get that swim as the water looked a bit intimidating for us as there were ducks in there. Didn't stop other families from jumping right in though! There is a decent sized playground and plenty of space to run around. We opted to sit by the man-made lake, toss rocks and enjoy some ice cream instead!
Where to Eat and Drink in Zagreb with Kids
Plac Kitchen and Grill : We were lucky to be seated within five minutes of arriving at this small outdoor restaurant (few tables inside but it's right by the kitchen and extremely hot in August). The burgers and cevapcici were what we enjoyed here with a couple glasses of wine.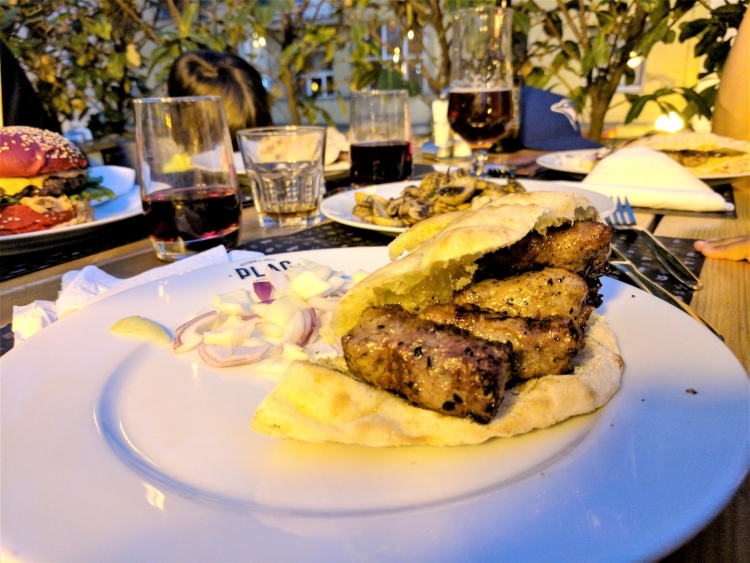 Mali Bar : A bit outside of the downtown core, this spot is worth the drive to. While the atmosphere is relaxed, the menu featuring Croatian and fusion dishes is innovative and fresh. Run by Croatian star chef, Ana Ugarkovic (who served us the day we visited for dinner), you can expect a tapas style meal you'll remember for years to come.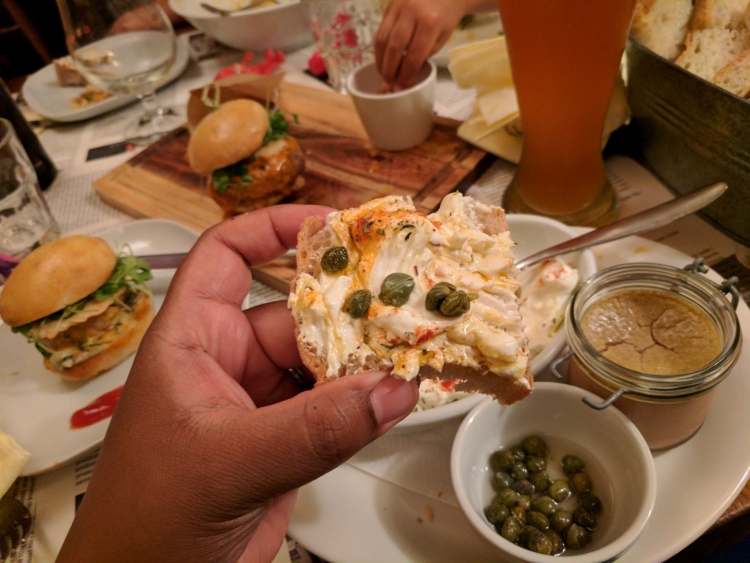 Mali Medo : There are a couple outlets of this establishment and the two we visited were satisfying. Sit indoors and enjoy the a.c in lower town, or in upper town, sit on the sidewalk patio and enjoy the merriment. Definitely order the local craft beer and eats when you're here. Kids enjoyed the Cevapcici and the adults gobbled up the pub sausages.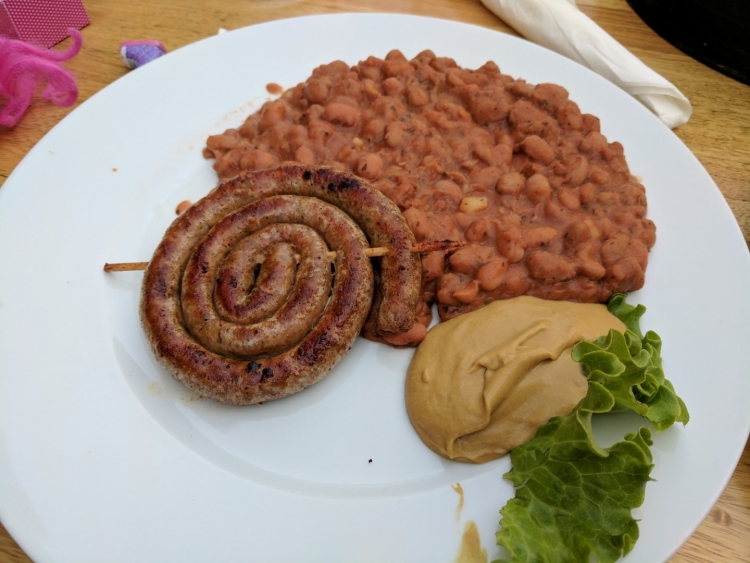 Mio Corazon : Go here for the decor more than anything else. It's mainly a bar but the barbie dolls, throwback toys and random gadgets had us in sensory overload. I should mention that we also spotted a blow up doll and a couple adult magazines but those were tucked away from our kids' attention.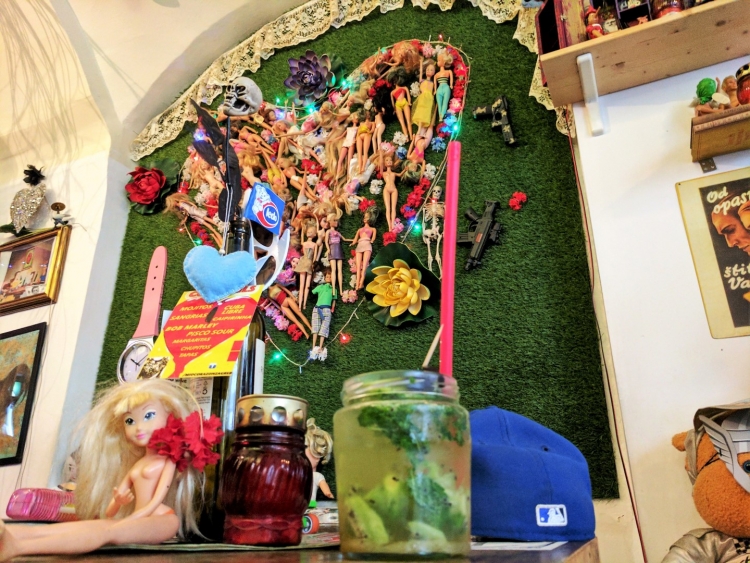 Craft Room : This bar had a great selection of craft beer and kid approved snacks. The kids enjoyed staring at the decor and even had a go on the piano.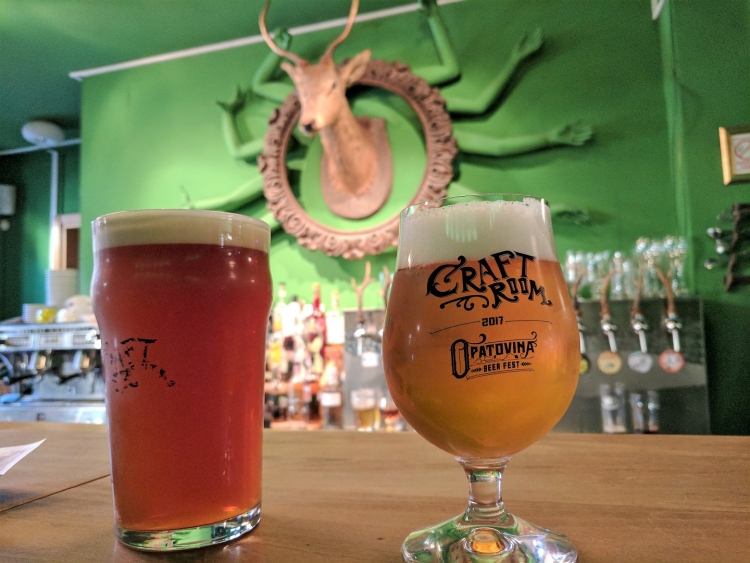 Tokien's House : While service was a bit slow, this popular spot has a small patio area where once can sip on craft beer while listening to the bells toll nearby.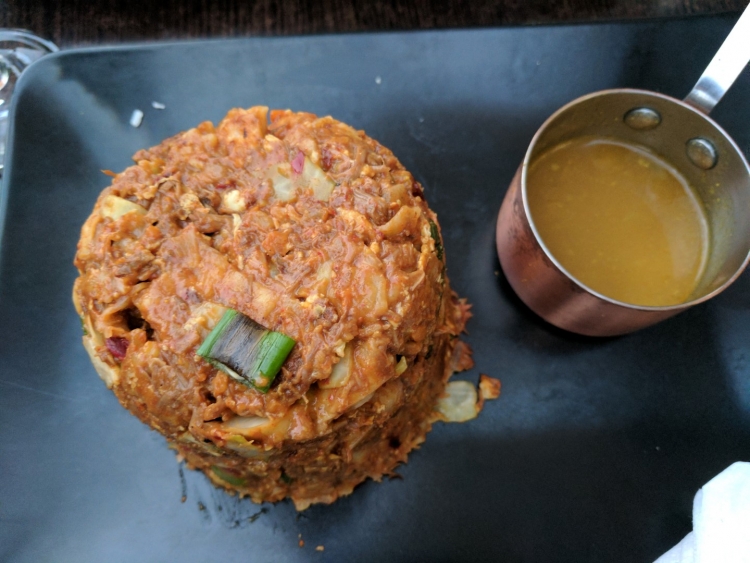 Sri Lankan Curry Bowl : After 5 months of travelling, I was craving spicy food and as it's very rare to find Sri Lankan restaurants during our travels, we opted for dinner here one day. As a Sri Lankan, I will have to admit that it wasn't the BEST Sri Lankan food I've had but it was spicy and enjoyable. Kothu, curries, devilled dishes and a couple short eats were on offer during our visit. It is a very happening spot and while we had to wait 20 minutes for a table, our food arrived quickly after our orders went in.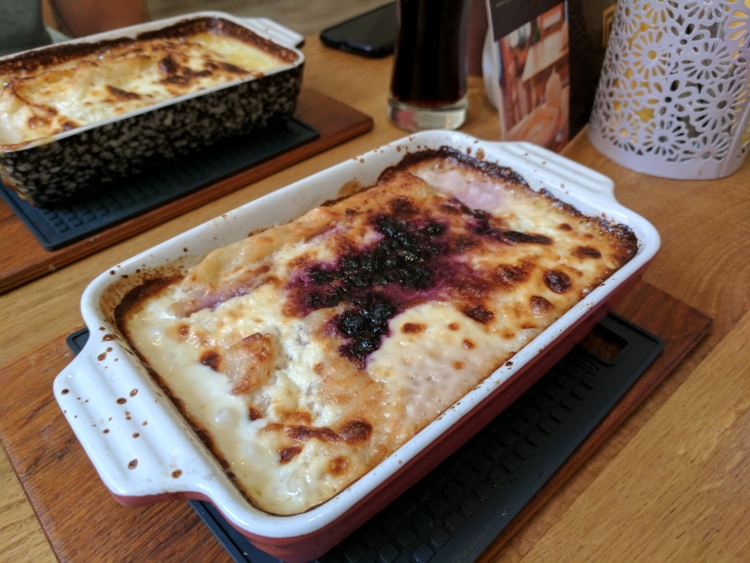 La Struk : You can't visit Zagreb without stopping by here for a bubbling Stukli. This cottage cheese dish comes in sweet and savoury options. We tried the blueberry one which the kids devoured and I  got to enjoy the savoury cheese one by myself! It's a dish I need to replicate because I dream of it often.
Zagreb is a city that is often overlooked by visitors to Croatia and I'm so glad that we had this leisurely entry into Croatian life. Our two weeks were spent relaxing and enjoying the local delights but time strapped families would definitely enjoy 2 or 3 days in this city before heading off to explore the coast.