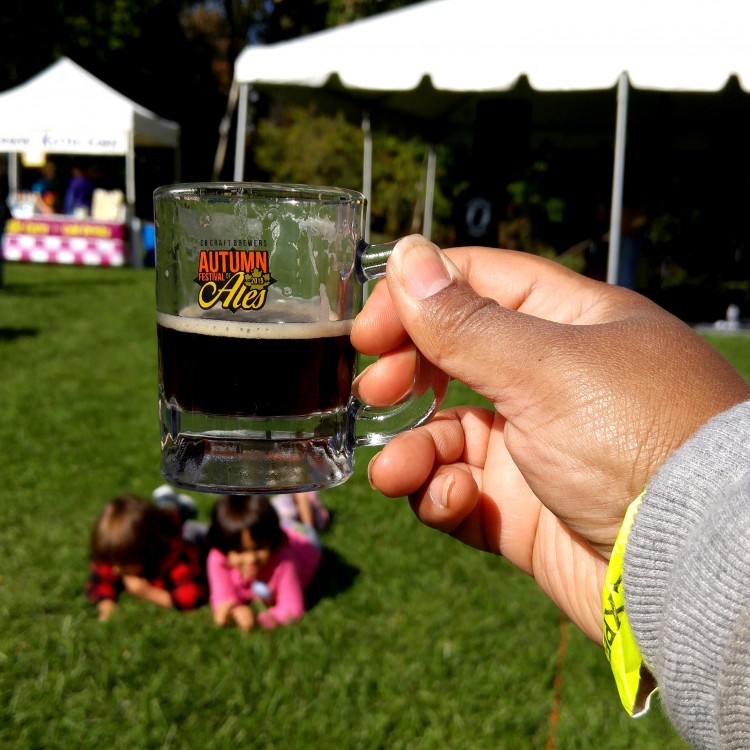 I am always excited to visit the US, but my main reason is not to see landmarks, discover new restaurants, or even to spend a few precious days alternately exploring and relaxing. No, for me, it's always about the beer. At this stage of my life, it's the simple pleasure of a fine brew that makes travel worth it. On some trips, a well known brewery like the Alchemist in Vermont or a famous festival like the Mondial de la Biére in Montreal provide me with a goal, my own addition to our busy itinerary, that, once checked off, makes me willing to do anything. However, on our recent trip to the Rochester area with A Welcome Surprise, I had no 'must visit' places, and it was kind of refreshing to be exposed to whatever unknown breweries I could find.
When we first arrived in town, too late to make our intended stop at the Strong Museum of Play in Rochester (thanks to a heart-breaking 14 inning loss by the Blue Jays in just their 2nd playoff game in 22 years), we stopped into the well known Dinosaur Barbecue for some grilled meats and a pint. Despite a nice, varied tap list, I tried a beer I had never heard of and wasn't thrilled with the choice, but it turned out to be the low point of the weekend. Western New York, I am happy to say, makes many fine beers, a fact that I became aware of the next afternoon when we attended the Annual Autumn Festival of Ales.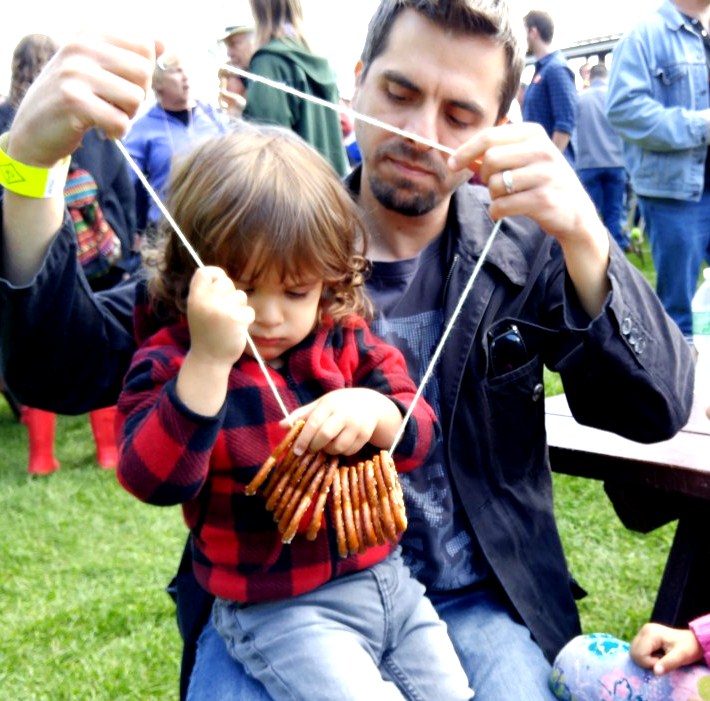 We walked into the Festival of Ales not really knowing what to expect. After pulling into an open field and parking on the grass amongst all of the other attendees, we made our way to the gate and entered to a chilli cook-off just inside the main entrance. I was instantly amazed, then distraught because we were hungry and had no cash. The sight of 15 large pots of chilli made me realize that it is my destiny to enter something like this someday, but alas, not on this day. To avoid hunger pangs, we quickly moved into the main area and found a seat on a picnic table in front of the band, a fun crew of guys playing songs like ZZ Top's "Legs". The kids were able to run around, plop themselves down on the grass away from the crowds gathered around the beer tents, and spend their time watching four guys juggling to the right of the stage, who at one point brought fire into the mix. I made my way over to the beer tents a few times to grab Yashy and I some samples, and we spent a pleasant 2 hours at the festival. Yashy quickly noticed that a number of people had a string of pretzels tied around their necks and stopped one festival goer to inquire why. The reason, some guy had done it the year before to have ready snacks while drinking beer and the idea stuck. Yashy asked where to find one and was given the gift of her own pretzel necklace by someone who must have had a secret stash elsewhere. We welcomed the gift. The kids love pretzels; so do I.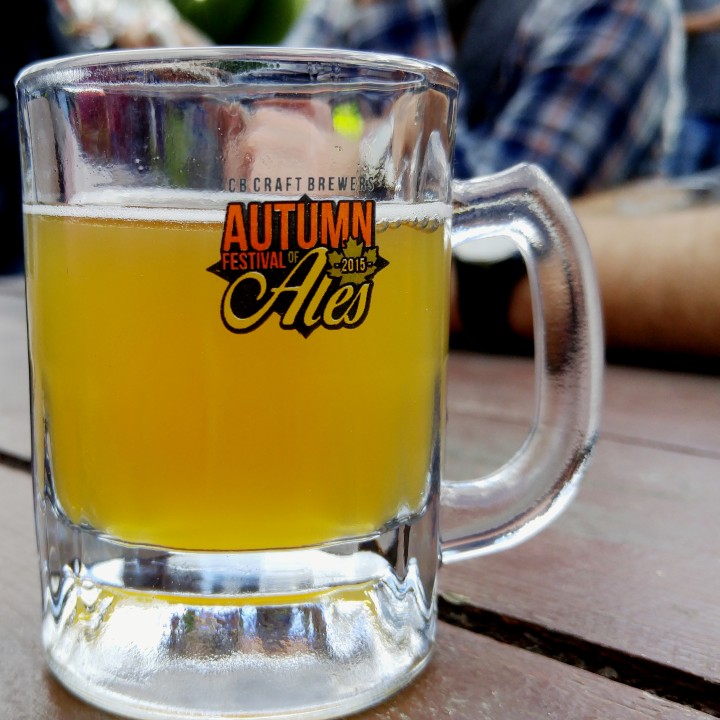 The biggest surprise for me was the beer. It was great. The festival featured only small brewers from the vicinity (Monroe County), some were only restaurants who brew a couple types of beer on site. I doubt if any of the beers at this festival could be found outside of a 100 mile radius of the area. The first beer I sampled was a Wasabi Ale, no way was I going to miss that one. I half expected it to be undrinkable but it turned out to be a well made beer, with a hint of wasabi that might have made it the perfect beer to enjoy with some Maki. I sampled 5 three ounce beers while there and would gladly have tasted everything if I wasn't on driving duty for the rest of the day. That may have been the most refreshing thing about the event, there weren't so many beers that I had to choose between 5 options of the same style, although those types of festivals are great too!
The only other stop I discovered that I needed to make on the trip was at AJ's Beer Warehouse. The first night in our hotel, I pulled up the trusty BeerAdvocate.com Beer Travel Guide to look up places in Rochester, an invaluable tool for finding the best brew pubs and beer shops anywhere in the world, and determined that I needed to visit AJ's, a small shop south of the city, which was luckily on the way to one of our many planned destinations. Finding a good beer shop in the US is a cathartic experience for me. We have awful regulations in Canada, and as a result, our opportunities to buy the amazing beer produced not just south of the border, but in other Canadian Provinces as well, are so limited that walking into a well stocked beer store in the US can be overwhelming. After previous stops in Texas and California, I started ensuring that I activated an internet plan before going to the US so that I could do onsite research. AJ's had a very good selection of beer from a number of the bigger American craft brewers and so I was able to stock up on a number of favorites, though I wasn't able to make too many new discoveries. What has recently amazed me about buying beer in the US is the price of some of the famous Belgian beers that we can also get in Canada. A bottle of the great St. Bernardus 12, available for just under $10 at the LCBO, is usually around $14 in the States. That's almost $20 Canadian. If only the LCBO would expand its selection.
So it's hard to go wrong when sampling beer in the US. A wealth of beers are widely available from the beer-making geniuses at Founders, Ballast Point, and Firestone Walker, and the locals also know what they are doing when it comes to brewing. America is great, now, if they could stop selling those guns that I keep seeing on the Walmart shelves…