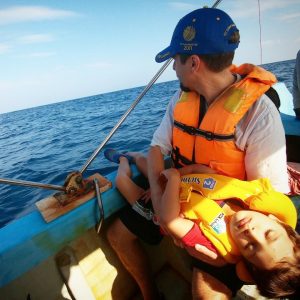 We've told you about the hardships we encountered during our travels through Sri Lanka and one of the many accommodation hiccups we encountered was in Kalpitiya. We were driving back to Colombo from Jaffna and decided to stop for the night and most of the hotels were booked up which is how we ended up at Omeesha Beach Hotel. While the accommodations were definitely not to our liking at first glance, we did have an enjoyable visit and ended up seeing Dolphins in the wild. It's funny how the unexpected travels are sometimes the most memorable.
We pulled in well after dark and the owner greeted us and showed us the room options but the setting was very rustic. We're used to our creature comforts and these rooms had a bit of a strong detergent odour that really irked my brother's allergies. Each room was actually a hut like structure and only a few had air conditioners in them. After much delay we decided to suck it up and just spend the one night versus trying to drive back to Colombo in the middle of the night.
Once we unpacked our belongings we decided to explore this small beach side hotel and discovered that they had a private beach area where the on-site restaurant was. It was quite nice listening to the waves crash as we hung out with the owner Keerthi and enjoyed a drink. The food was quite amazing too which definitely helped raise our spirits. The true surprise came the next morning when we realized how awesome the beach area was and the kids and adults truly enjoyed hanging there. It was a bit difficult to pack and leave when the time actually came! The water was nice enough to swim in and the under tow we found in Nilaveli wasn't an issue here. We had the beach to ourselves and didn't have to deal with the general public walking by or even vendors trying to sell us anything. This family run spot definitely tries to please their guests and will do everything to keep their guests happy. They even had a traditional breakfast spread waiting for us after our boat ride and they sold us their king coconuts from their garden when my mum decided she HAD to have some.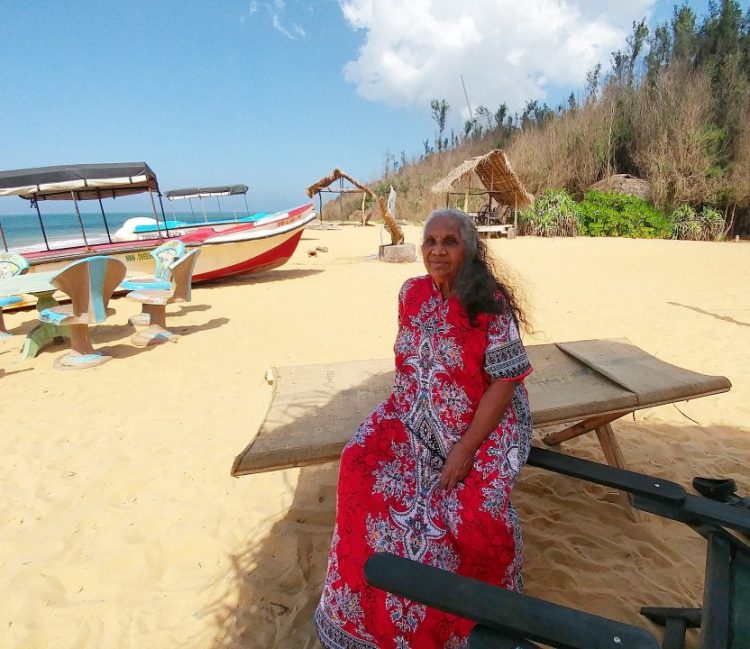 During our dinner conversations Keerthi had also informed us that we could do an early morning private dolphin tour but having had a disastrous experience on our whale watching tour, we were a bit anxious. He told us we'd see 100s of dolphins and that it would only cost $150 for the entire boat trip. I had forgotten that our DK EyeWitness Travel book had mentioned that Kalpitiya was great for dolphin viewing and so he had us at 100s of dolphins! My dad and grandmother decided to stay back while the hubs and I were joined by my brother, his girlfriend and my mom. Yes the kids came too but only half way into the trip did we realize that the inflatable life vests they gave the kids had holes in them!! After an hour of being on the boat and realizing the vests were deflating we decided to head back to the hotel and kindly asked our friendly navigators to get us there safely. They weren't too pleased with this request and insisted that we'd see 100s of dolphins very soon…at this point we were getting VERY angry and in return insisted tat they turn the boat back. We thought they had listened to us when we realized they really were still tracking the dolphins!!!
Baby Boy was asleep and Little Monkey was napping too when we saw one jump ahead of us. Then another. And another. They were just darting all over us. It was magical. So magical that we woke the kids up (no waking Baby Boy once he's alseep though) and forgot about the 1.5 hour ordeal before that moment. While we didn't see 100s with our naked eye, we know they were darting around us (watch the video and see the quick Go Pro clip!).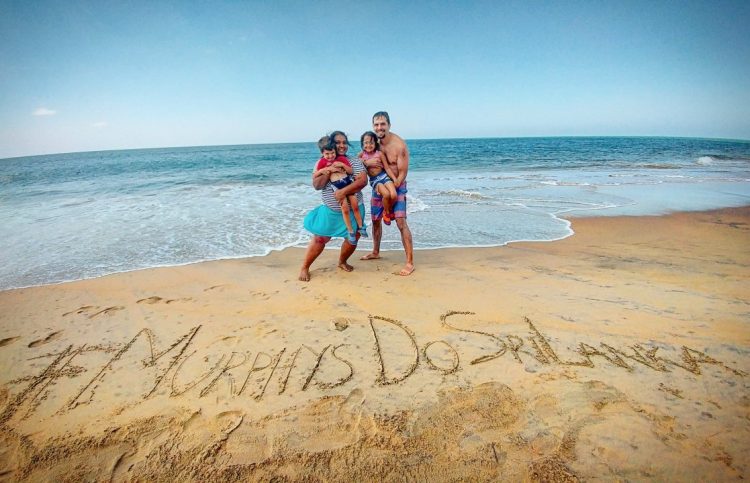 If you're looking for a responsible way to see dolphins in the wild, these guys do a great job. Not once did I feel like they were harming the dolphins or tracking them in a harmful manner. They were even conscious of the boat motors and turned them off when we got close to animals. While our one night stay wasn't at all what we had planned for it to be, it turned out to be a memorable experience. The beach is where we took most of our beach shots that we've shared on Instagram and while the eco lodge may not have had a luxurious setting, we did have a lovely private outdoor shower set up that has the kids still talking about "bathing outside". And the dolphins. Yes. The dolphins were worth the one night of struggles.