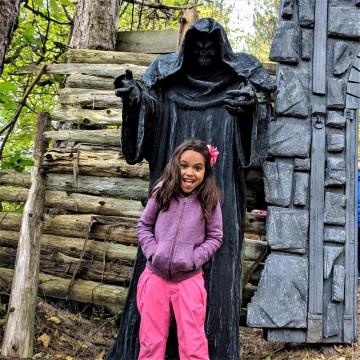 I love fall! Not only is it a time when we're out exploring farms and pumpkin patches, but it's also the kids' birthdays AND Halloween! I've always been the friend who hosted a Halloween party and makes all sorts of themed dishes and drinks. Having kids has taken my Halloween obsession up a notch. This year there seems to be a request for a Halloween element that I never had to think about with my kids – scary movies! Yup…our kids are getting to that age where they seem to be obsessed with gore and spooky things. Our challenge has been trying to figure out HOW spooky we should go.
Disclosure : This post is in partnership with Rogers but, as always, opinions are TOTALLY ours! 
Since April, Little Monkey had been asking us to watch Chucky. I was shocked when she first requested it and laughed it off. After constant nagging, I told her we can discuss this in August and she made sure to make a note of it and stuck a reminder on our fridge. Everyone I spoke to said she was crazy for making such a request because grown-ass adults were afraid of that movie. Yet, she insisted that her friends had watched it and lived to tell the tale (I could find no proof of friends who had watched it, mind you). As October rolled in, our mission was to find suitable movies that the kids could watch without too many regrets (mostly on our end as we didn't want them creeping into our bed) and so our search began.
What do you do when you have a soon to be 8-year-old who is afraid of the dark but not of gore and the unknown? She's filled with glee and her eyes twinkle when we mention anything horror related. I recall being rather adventurous myself at that age (and yes, I was and still am afraid of the dark) so I wanted to see if we could find some suitable movie options. As you may recall, our kids have been watching live action movies from a young age and so she wanted something beyond cartoons. I went to Twitter and received a couple suggestions and worked our way through Beetlejuice and Hocus Pocus (which even Baby Boy watched) from the Halloween Countdown app that I found on Rogers Ignite TV.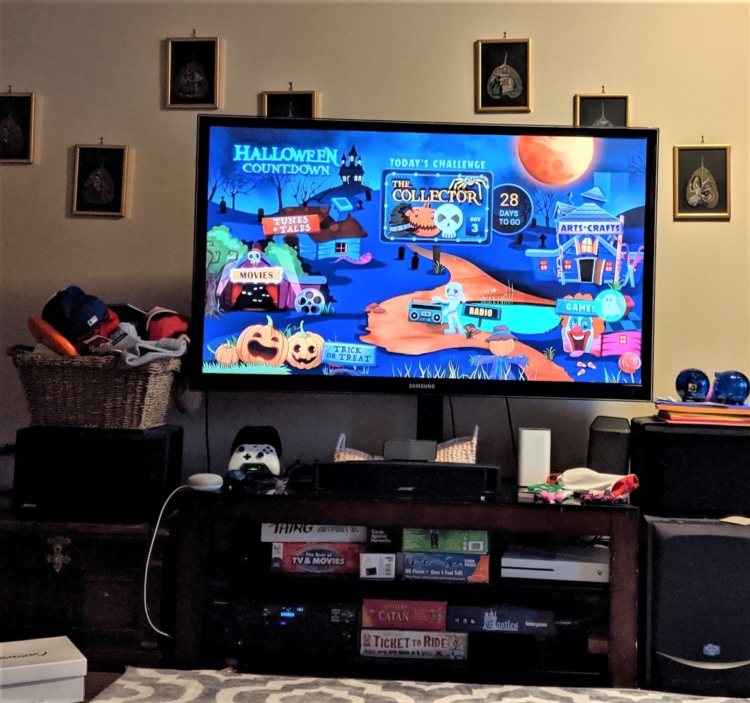 The Halloween Countdown has been a popular app in our house these past few weeks for a couple reasons:
Baby Boy is loving the games and following the countdown to Halloween
Little Monkey is loving the arts and crafts, especially the Halloween make-up tutorials. I'm super impressed by the step-by-step instructions and totally using a few ideas to prep for our condo's Halloween party
I'm loving the Karaoke feature where we all get to sing along together
As for Chris, it should come as no surprise that the suggested movies are his favourite feature. It's so easy to click through and find out if we can watch it on Netflix or if we should rent it from on demand (it's password protected, don't you worry!)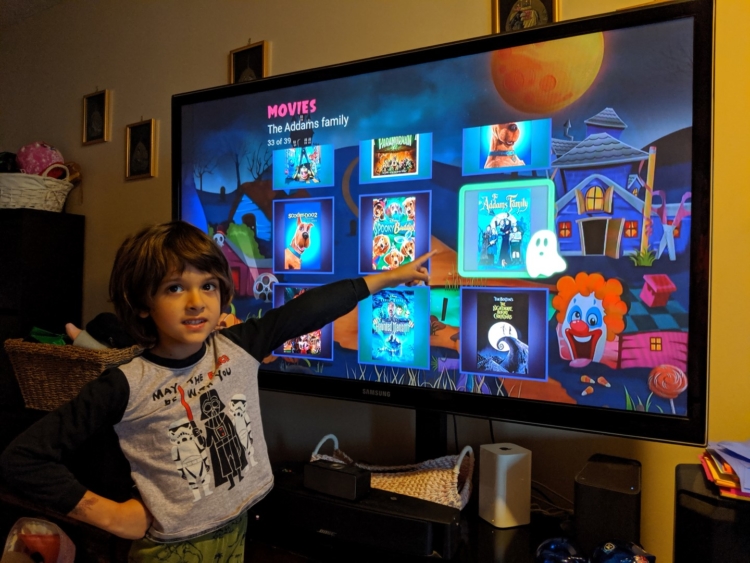 The Addams Family was a suggestion in the Halloween Countdown and we rented the 1991 version. They both laughed through it but also had moments of fear on their faces.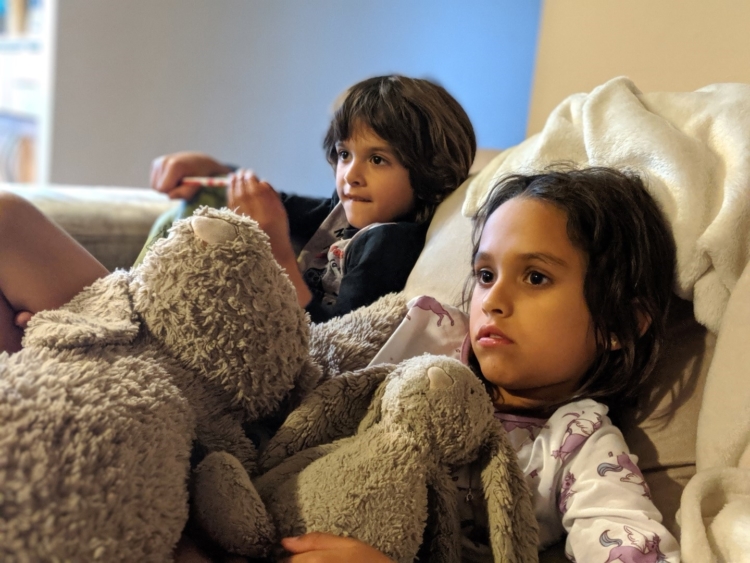 Oh and by the way, YES! Earlier this month, we finally crumbled and let her watch the original Chucky (1988 Child's Play) after Baby Boy went to bed (only because Mama Ash told me that her 6-year-old twins had watched the original version and only one of them seemed to be scarred). Luckily no nightmares and she laughed away her fears during the movie. I think I'll take her to Screemers or Legends of Horror next year because this girl is apparently fearless. What happened to the Princess costume requests?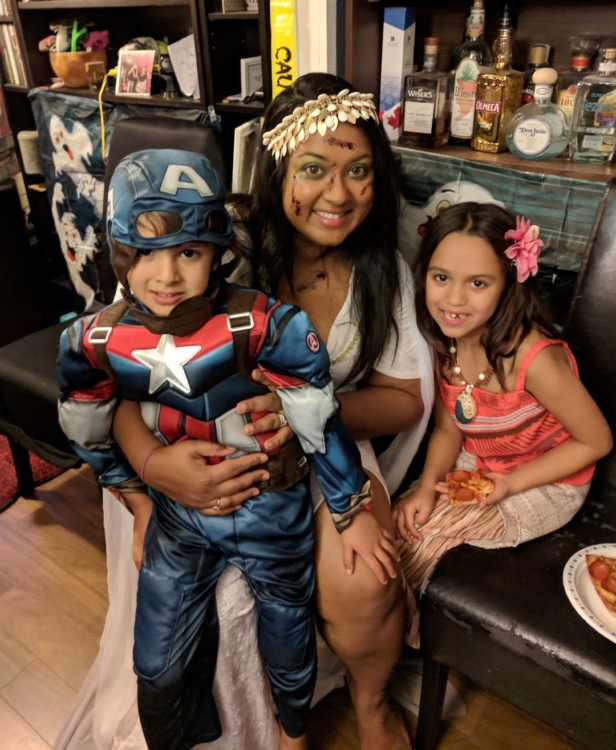 While I know that Little Monkey prefers Chucky, I'm hoping the kids like The Addams Family more and more so we can all dress up as a family this year!! shhh….don't let them in on my secret, okay? It's better than the Chucky and IT (which she only watched 4 minutes of) recommendations Little Monkey currently has for us.
What are you watching as you prep for Halloween?
Looking for some easy Halloween Food and Drink ideas? We got you!