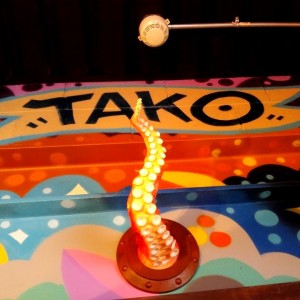 On Sunday, January 31st, 2016, the temperature in Pittsburgh, PA reached 16 degrees Celsius (or 61 Fahrenheit if you live in a country where Donald Trump is running for president). Yashy and I were enjoying our final afternoon in the city, exploring the downtown area minus all the winter gear we brought along with us before we had to catch our Porter flight back home. Others were lounging in Market Square wearing T-Shirts, as hundreds of joggers weaved in and out of pedestrians seizing the rare opportunity to spend an afternoon outdoors. We came to Pittsburgh prepared to huddle up in an array of restaurants and cafes; the opportunity to walk around and see a city that seemed borderline European on this January day was not what we expected. Our checklist of desired places to eat had dwindled and as we browsed over the options for our last food excursion in the city, we decided to check out Täkō, a quirky Mexican joint with great reviews located in the downtown Cultural District where we had discovered Meat & Potatoes, The Tap Room, and Grit and Grace over the previous couple days.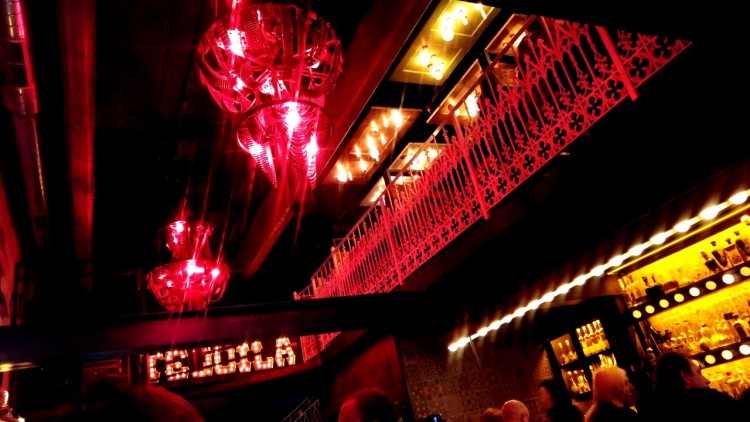 We serendipitously arrived outside the restaurant at 2:45 p.m. and took a seat at one of the metal tables placed on the sidewalk outside. Over the next few minutes, streams of people began to arrive, eventually lining up along the wall of the restaurant as Yashy and I nervously sat and waited on what could barely be called a patio. Just inside the large storefront window, we could see the kitchen staff studiously preparing a number of ingredients and small dishes, and we began to suspect that Täkō attracts the similarly eager crowds we have experience at popular Mexican eateries La Carnita and Grand Electric in Toronto. On a whim, I pulled out my phone and opened the restaurant's website to find that reservations could be made online, and so I keyed in a 3:15 p.m. reservation request for 2. Success! 5 minutes later, we joined the line right right after the front doors opened and announced our arrival to the hostess after 5 short minutes in the queue. Our reservation, not 10 minutes old, was in her system and we were seated just inside, across from the bar. Our waiter quickly greeted us, handed us a menu that looked like something one would pull out of a free underground newspaper, and let us sit for a few moments to salivate over the options, which include a small list of specials for that day. The most striking part of the decor was that we felt like we were in a church, somewhere far more exotic than Pittsburgh. The space was dark and lit up by red and yellow lights and we read our menu under the light of Church candles.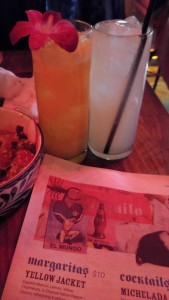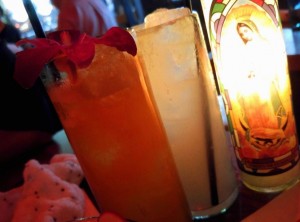 After ordering a couple drinks, mine a tasty Margarita style cocktail from the daily specials menu that was blended with grapefruit, Yashy and I were both intrigued by the poke and ceviche from the starters menu. Though our love of ceviche knows no boundaries, we were not super hungry, it being mid-afternoon, and so we limited ourselves to the Poke, which lists big eye tuna, seaweed, spicy soy dressing, whipped lime (!!), and rice crackers as its ingredients. The dish was great! If I lived in Pittsburgh, I would probably order one up every time I went back to this restaurant. The tuna, prepared sashimi style along with the seaweed and soy sauce, gave the dish a strong Japanese element, but the whipped lime added a mexican twist that allowed this starter to fit seamlessly with the rest of the menu. The rest of the starter list looked great but we wanted to save room for the tacos, which included 2 per order and looked to be double the size of the average taco one might be served in Mexico. Yashy order the Korean tacos while I asked for the Bistec, giving us one of each and a good variety of flavours. The bistec was very heavy on the meat, which I didn't mind, especially since I could top it off with Täkō's spicy, a housemade hot sauce, while the Korean taco was more flavorful, with peanuts and fermented cucumber added to balance nicely with the wagyu short rib.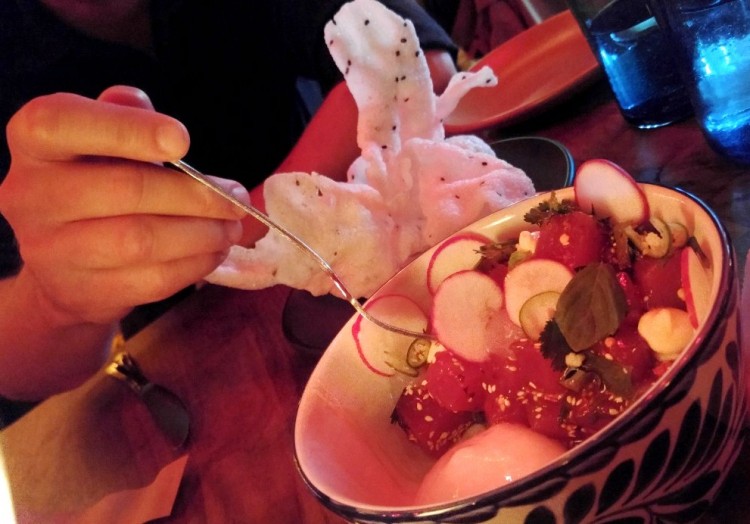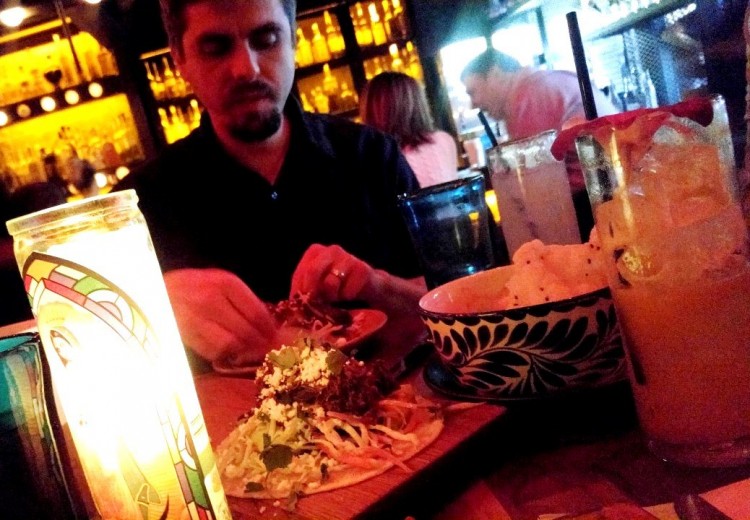 Since it was 3 pm and we had already eaten pizza for lunch at the excellent Proper Brick Oven Tap Room, we had little room for much else and it was our loss. Täkō has a varied menu that makes it ideal for lunch, dinner, or late night snacking, and since it's located right downtown, it's within walking distance of PNC field. I can think of few better ideas in Pittsburgh than to grab some food at Täkō before making heading across the river to catch a Pirates game.