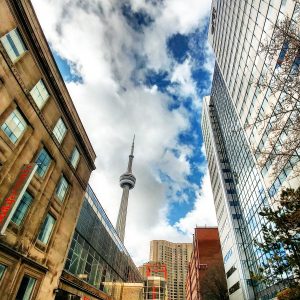 One of the frequent questions we get from those looking to visit our city is "where to eat in Toronto" and answering that question is SO HARD! I like to think that I'm fairly well travelled and being a food lover, I really try to immerse myself in a country's cuisine when I'm there. Luckily I eat pretty much everything and anything (at least once) and so I'm here to tell you that Toronto does food REALLY well. We're lucky to have some amazing chefs who are constantly exploring new cuisines and styles while others are staying true to the classics. "Where to eat in Toronto" really depends on what you like to eat and what mood you're in. There's no classic Toronto dishes (well, possibly the peameal bacon sandwich from Lawrence Market) but you will find the best of everything you're looking for. This summer we have quite a few friends visiting Toronto and usually I just tell them to come over to our place and then we'd see what mood they're in and head out to dinner/lunch/snack …whatever. However, with us being away this summer, I had to write the below suggestions a couple times and so I thought it was time to share this list with you guys as well. Clicking the links will on occasion take you to a detailed review we've done in the past five years.
Where to Eat in Toronto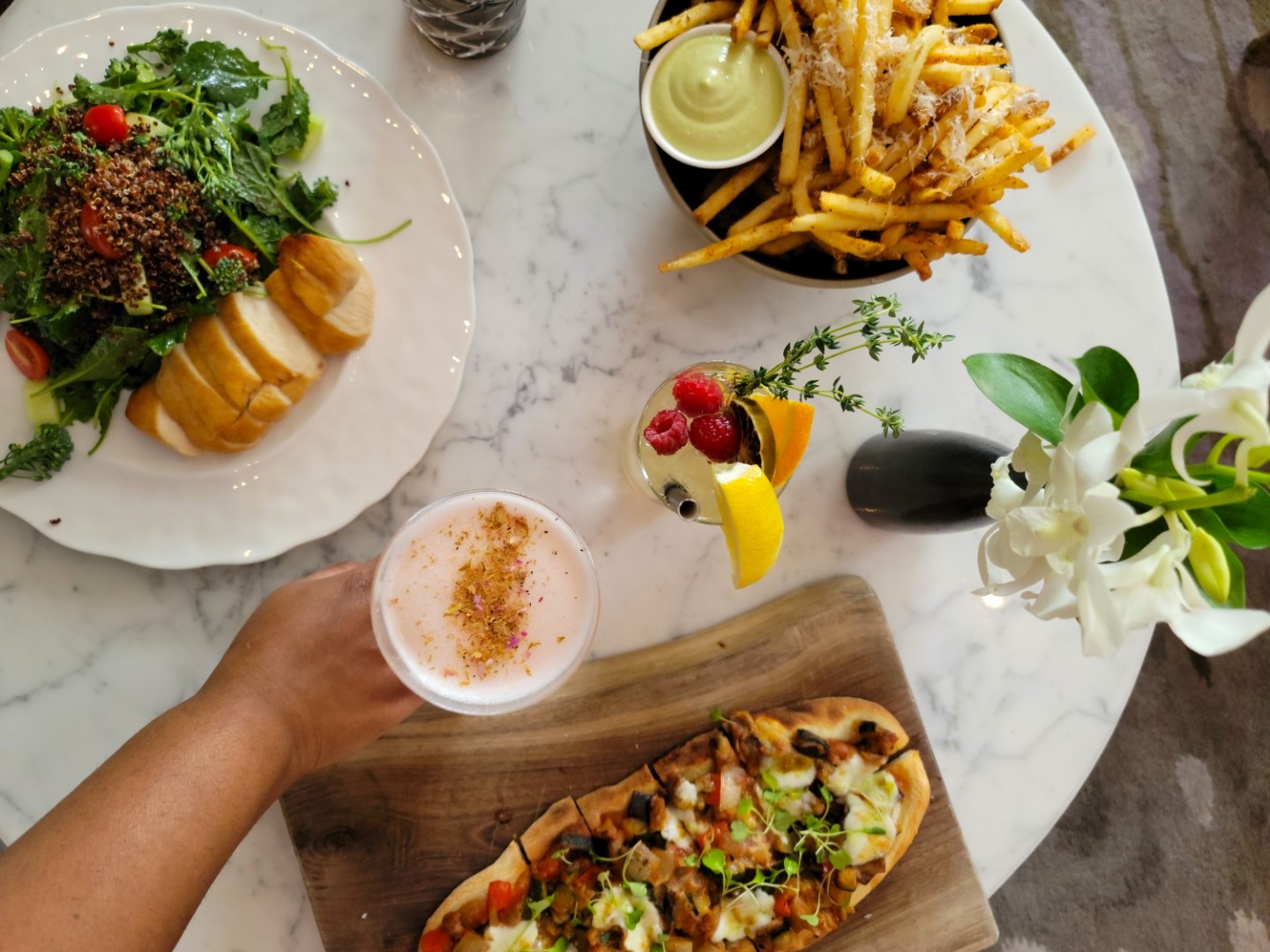 I'm going to start with a bunch of miscellaneous spots that we like to grab quick snacks at because these relatively cheap eats in Toronto are also some of my go to spots when friends visits. Banh Mi Boys is a Vietnamese Bao spot with a couple locations in the city and if you like pork belly and fried chicken, get the secret menu Club Bao. Hot Dogs. Yes I said Hot Dogs, we might not be NYC but our dogs are pretty darn good and come with a plethora of toppings at no extra cost. The ones by Nathan Philips Square are my go-to guys. The chip wagon there is also very good! Looking for something crazy like Poutine Pizza? Then go over to Sap (previously known as Bannock) which is a crowd pleaser no matter who you're with. They also have some great fresh juices! Looking for some Poke? Poke Guys hidden behind City Hall is a great spot for a quick lunch or snack. My favourite roti spot is in Burlington but The Real Jerk on Gerrard street is next on the list. Another spot friends ask to pop by when they visit is the all you can eat Korean Grill House for a make your own BBQ experience. That said Kimchi Korea House is my favourite for Korean food, followed by BomBibimbap for a cheap eats Korean luncheon.
Toronto has some amazing sushi spots and we like a couple of them for various reasons. If it's a solid all you can eat experience you're after, KAKA sushi on Elm Street is our go to spot ever since Sushi D closed. For a good a la carte, there's no beating Sushi Inn in Yorkville (best sushi pizza!) or Minami and Miku for upscale Toronto sushi experiences.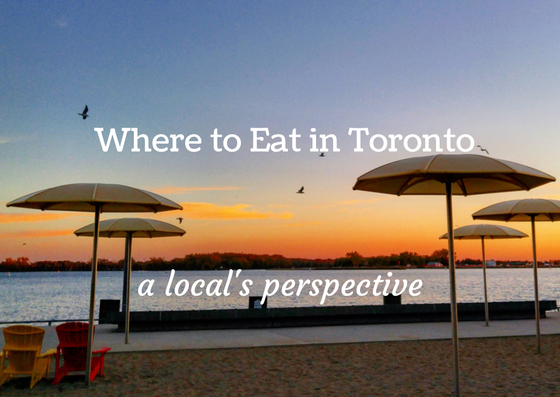 Best Ethiopian in Toronto
Okay no laughing! I've had (and said) enough jokes about Ethiopian food and there's quite a few Ethiopian restaurants in Toronto which I am yet to try. This is one cuisine you're more than likely to have not enjoyed prior to coming to Toronto (unless you've visited the country of course!). The one I keep going back to is Ethiopian House close by to the Panasonic Theatre. Get ready to eat with your hands and if you're a coffee lover, be sure to order the coffee and popcorn experience the moment you sit down. There's a good spot at Market 707 as well.
Best Seafood in Toronto
This is a tough one as I'm married to an East Coaster and went to college in Maine! If you want really good seafood you have to pull out your wallet and splurge for an amazing experience at The Chase who also has some fab cocktails. I also like Adega a Portuguese restaurant with the best service! I am yet to visit Chiado another Portuguese restaurant and Edulis, but they both come highly recommended
Best Thai in Toronto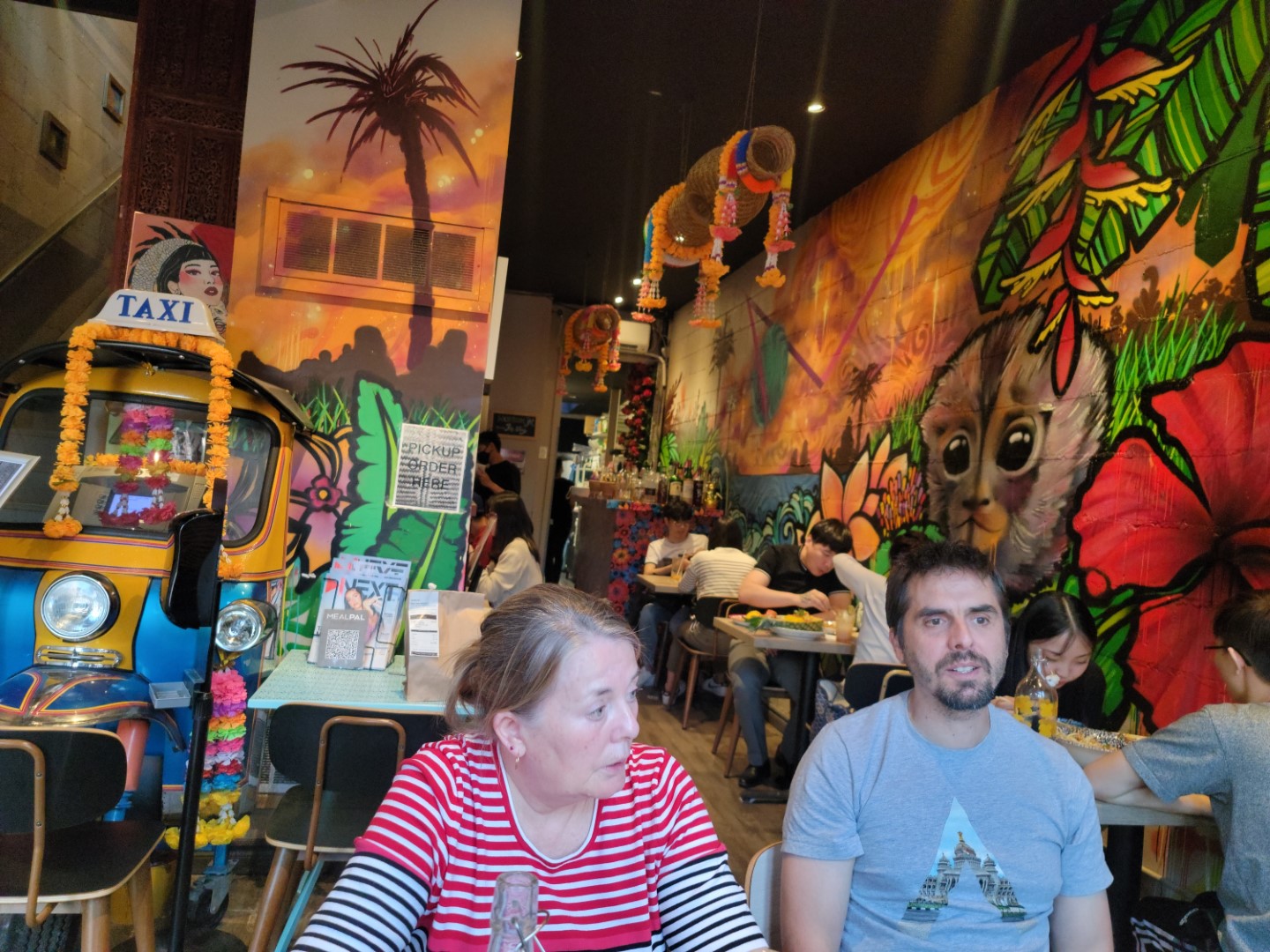 Thai is one of my all time faves and so I have a few spots in the city I like to frequent for various occasions. Pai is a great spot close by to the CN Tower for northern Thai dishes. If you see a line up don't worry, it moves fast. Koh Lipe in Baldwin is another great spot especially if you want to be transported to the streets of Thailand. Another spot close by to ritzy Yorkville is Sabai Sabai. All three spots have similar menus featuring street style dishes. If you're looking for a traditional meal, Bangkok Garden has been a staple in our downtown neighbourhood for decades!
Best Indian in Toronto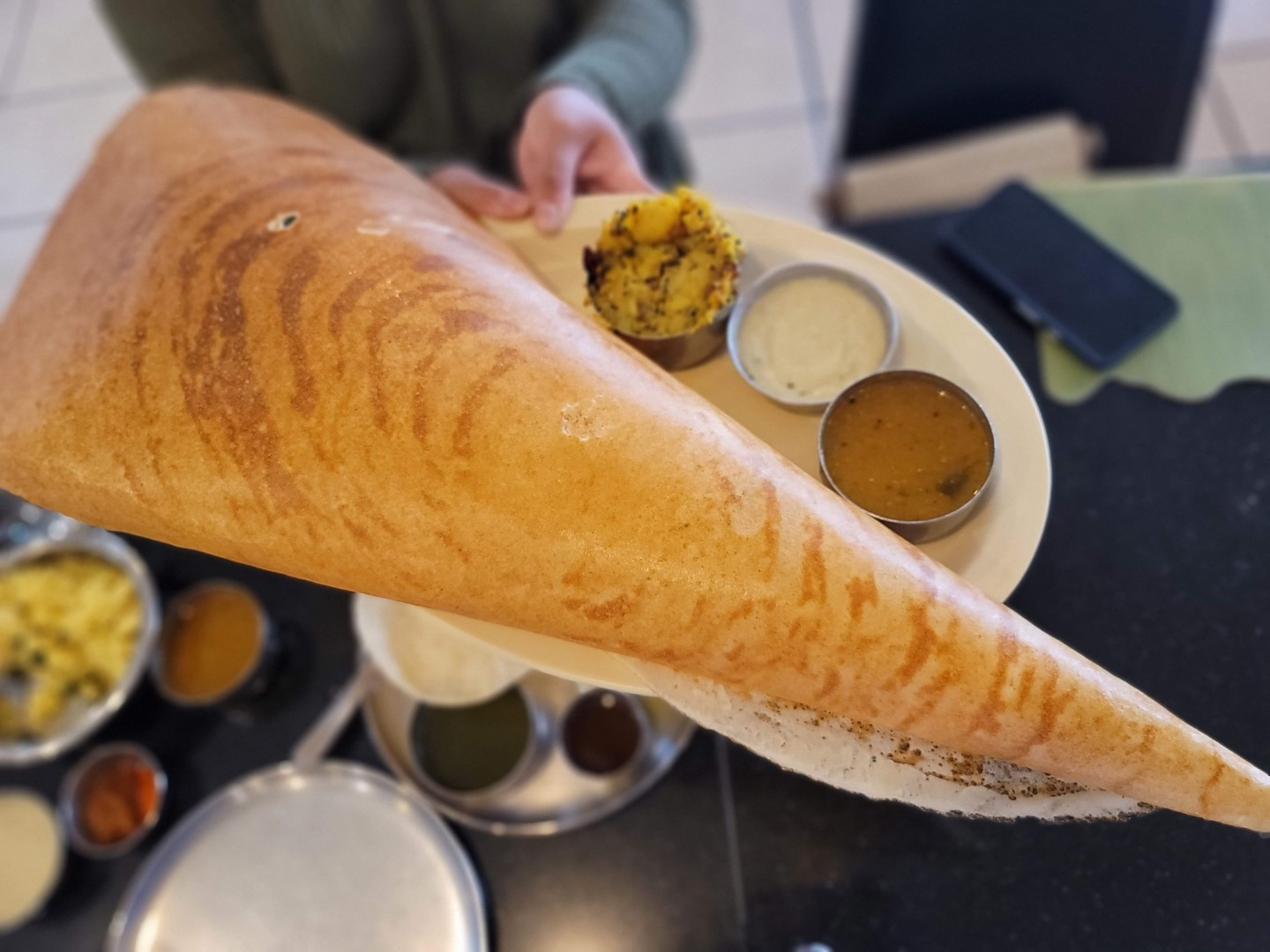 This is a hard one because you get some great dishes outside of the downtown core but if you're looking for Indian food in downtown Toronto, check out Little India the restaurant on Queen Street. Their lunch buffet is a fab deal and their a la carte menu also has a few Sri Lankan dishes. For Hakka style Indian Chinese in Toronto head over to Toronto's little India (which is a pocket of Indian and Pakistani restaurants and shops on Gerrard street) and grab a table at Hakka Wow. They even have chicken lollipops!
Best Pakistani in Toronto
Having grown up in Karachi I'm hard to please and prefer to head towards Mississauga but if you want a spot downtown check out Lahore Tikka house that comes with a bit of kitsch and some very oily dishes. Your clothes will be smelling of spices for days to come but the food is oh so delicious!
Best Sri Lankan in Toronto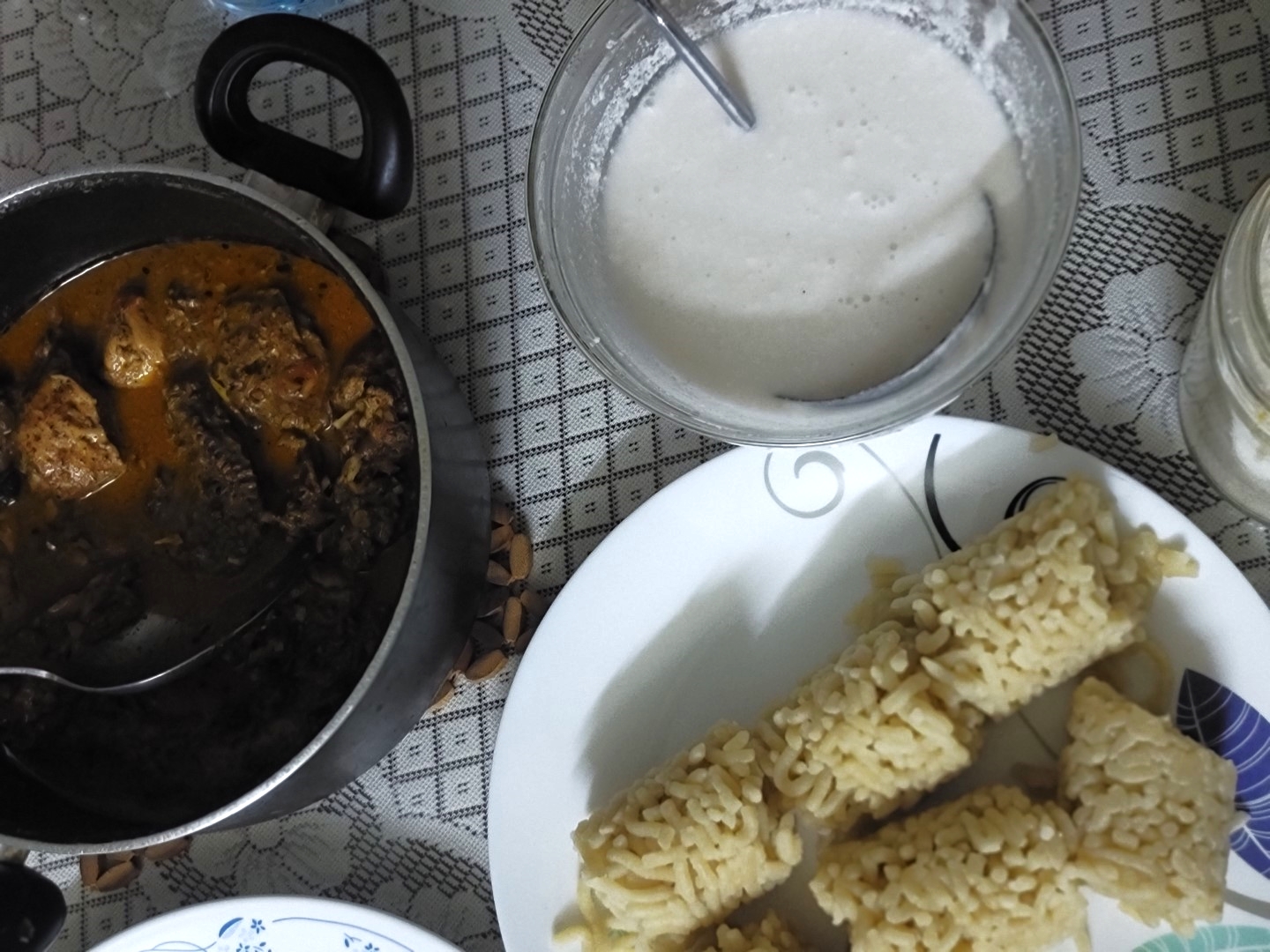 URGH! No there isn't any. Call my mom and head to her place in Niagara on the Lake or go towards Scarborough's Hopper Hut. Okay, but if you REALLY want Sri Lankan in downtown Toronto check out Yaal or Sruthi on Parliament street. They have short eats, hoppers and even Kothu roti in the small hole in the wall spot. Take out is your best bet. As mentioned above, Little India restaurant on Queen Street also has some dishes that fairly decent.
Best Steak in Toronto
We have some great steakhouses in Toronto and something for every budget and mood. Barberians is where you really want to go for a stellar experience (and comes at a price)- be sure to ask about their wine cellar. Jacobs & Co Steakhouse is another gem that will see you throwing your budget out the window. Harbour Sixty is housed in a historic property and will also offer you an amazing experience.
Best French in Toronto
Sadly all my favourite French restaurants in Toronto have closed. Maison Selby in the Village is my current favourite for a nice bistro vibe. I really like the food and vibe at Cluny in the Distillery District too. Alo is a popular choice in the city and Lapinou is where I want to dine next!
Best Italian in Toronto
I was never a fan of Italian food and then I discovered that I was totally eating the wrong dishes! For a true Italian experience head to Via Mercanti or Pizza Liberetto for the best Neapolitan style pizza. When it comes to a pasta, Carisma and Ardo are my go tos. Buca Yorkville has always hit the spot, especially when it comes to their seafood dishes and you know we love the menu at Piano Piano.
Best Mexican in Toronto
For an authentic experience I like to go to Cocina Economica, just be sure to make a reservation as it's a bit out of the core with not much else around if you don't get a table. For street style tacos and corn, La Carnita is my go to and they have a couple locations throughout the city now ( I like the John Street location by the CN Tower over the College street one).
Best Chinese in Toronto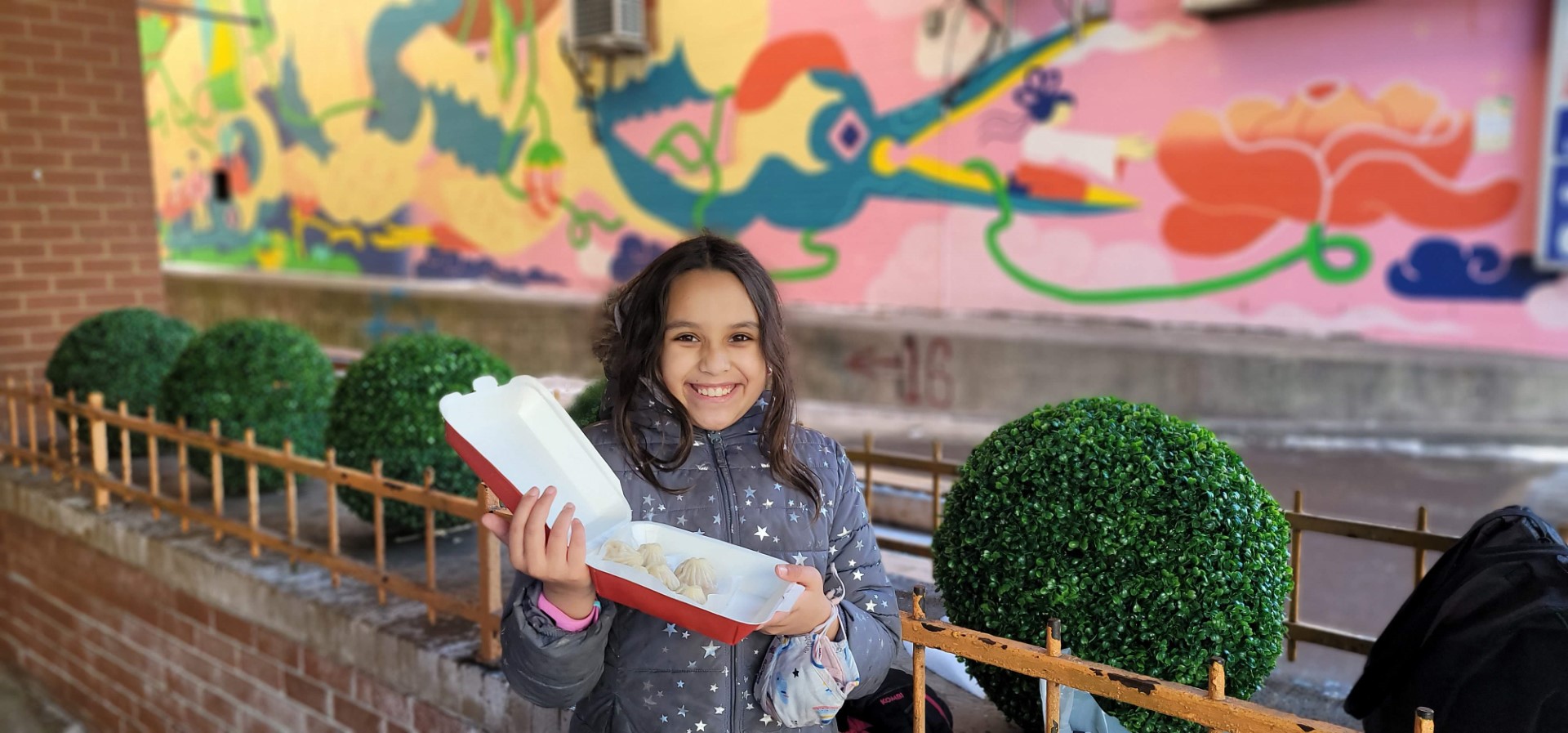 I'm a Hakka and Dim Sum lover so these are the ones I will mention. Hakka Chinese as mentioned above, Yueh Tung. Dim Sum in Toronto is always a fun Sunday activity and if we're not pressed for time and don't mind a wait, we head to Rol San. For a bit of a nicer vibe, Pearl Harbourfront is our spot of choice and it has a great view too. If you want some cheap eats the soup dumplings at Juicy Dumpling cannot be beat!
Best Tapas in Toronto
When I say tapas I'm not only speaking of Spanish food in particular but to a variety of small plate options that are great when you're in a sharing mood. My current fave is Bar Reyna in Yorkville which offers a bunch of Mediterranean style dishes. Other notable spots I like include Dailo (for some French-Chinese dishes), Barsa Taberna (Spanish fare) and Bar Isabel (more Spanish dishes). One perk with all these tapas joints is that each and every single one has an amazing team behind the wood and so you're not going to be thirsty! Oh and vegetarians, head to Shook Kitchen for a formidable Middle Eastern menu.
Unique Experiences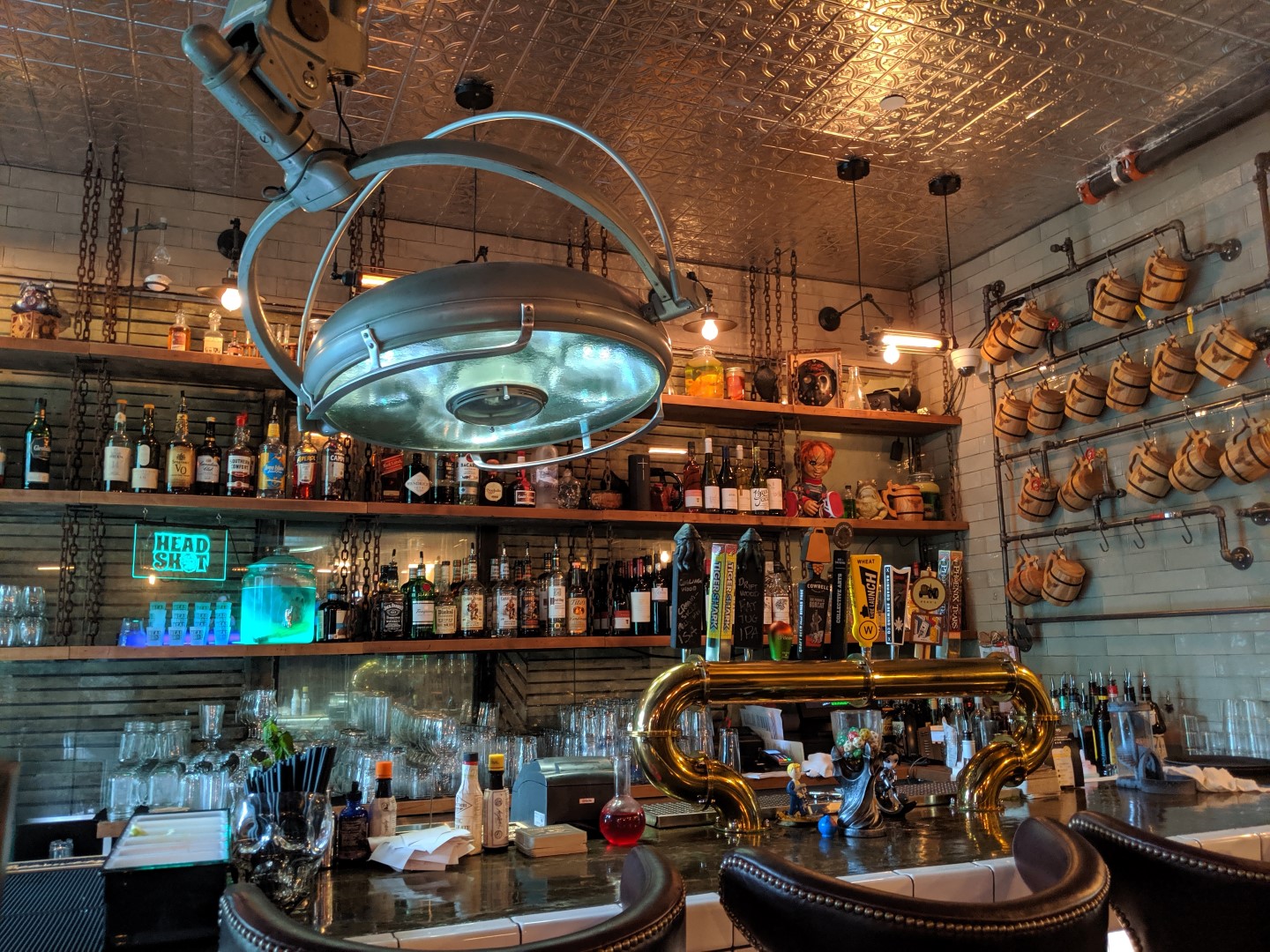 If you have kids, take them to the Poop Cafe and if you're looking for a glow in the dark jungle vibe, head to Selva (and the food is good too). Storm Crow Manor is another fab spot for games, fun drinks and cool rooms. If you're looking for an upscale date night, Casa Madera is where you want to go. It truly touches all your senses and I hear nothing but great reviews of their cocktails and food! For a truly fun and unique experience, East Asian food lovers will want to visit Superfresh and be transported to the streets of South East Asia.
IF you're in a mood to explore, I recommend three amazing streets that will not disappoint – Baldwin, Ossignton (between Dundas and Queen), Elm street and anywhere in Kensignton Market. At this point I do want to mention that while Toronto's food scene is a thriving one that will have you eating non-stop, don't forget about the joints outside of the city. Mississauga and Scarborough are great for Asian cuisines and Hamilton has one of our all time favourite restaurants. Burlington and Hamilton are quickly becoming foodie meccas and so if you are passing through be sure to stop in for a bite.
After all those food spots, I know you're going to be thirsty and ask me "where to drink in Toronto" …stay tuned! I have a list of amazing cocktail bars but if you're thirsty for beer in Toronto we've already got you covered!
Also, if you're looking for something quirky here's our dessert crawl down Yonge Street!